What's New On Ithaca Greece
August on Ithaca
A long hot Ithaki Summer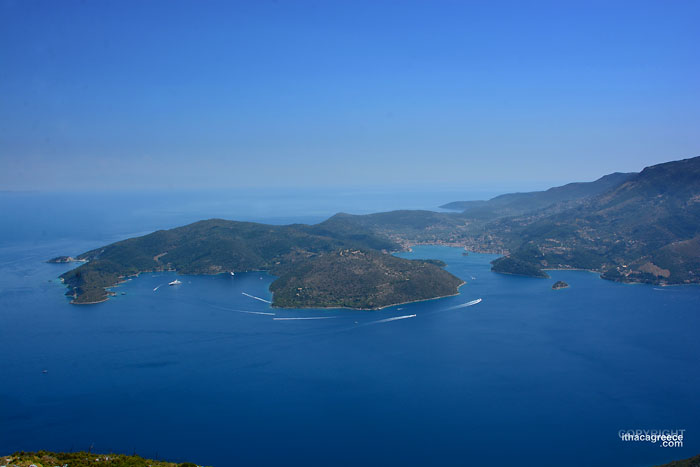 August 2016
Friday 19th - Another fine, summer's day on Ithaki. There are still plenty of people coming off the ferries, despite many leaving to return back to work. People wherever you look. We're making the most of it, the island will be sleepy again soon enough. It is a bit frustrating though, having so many people packed into a small space, especially when many think they're driving on freeways, instead of the 1 lane road that connects north with south. Travelling too fast and usually on the wrong side of the road.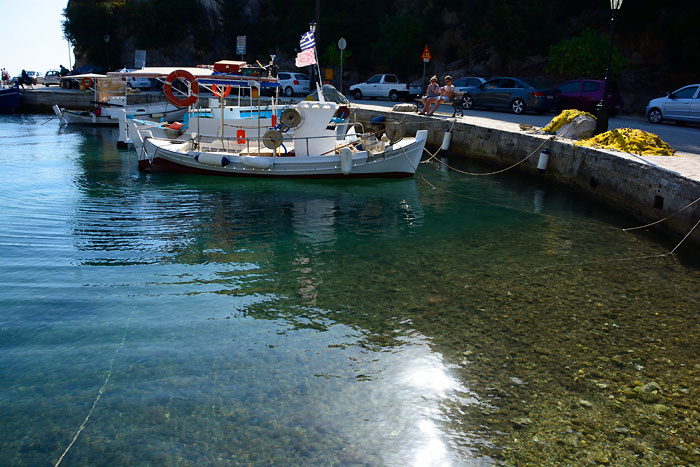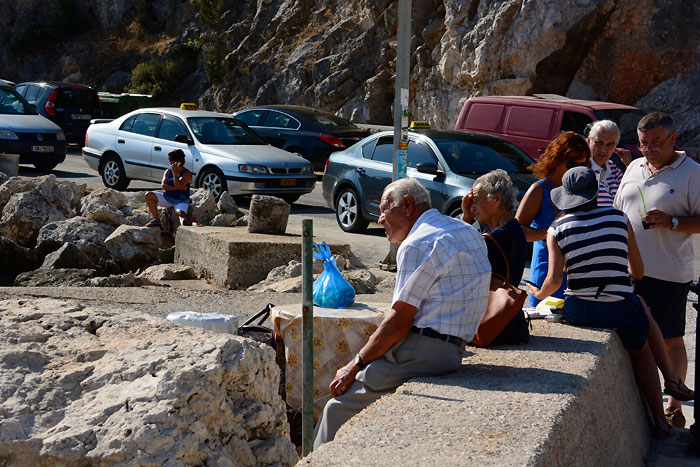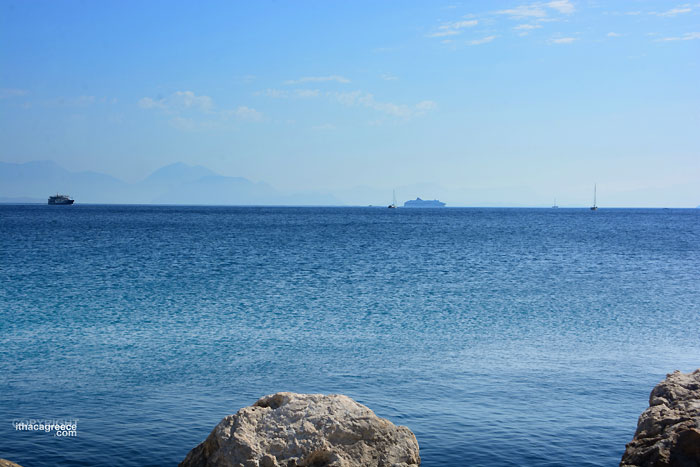 Above - Another shipment of tourists coming in from Lefkada.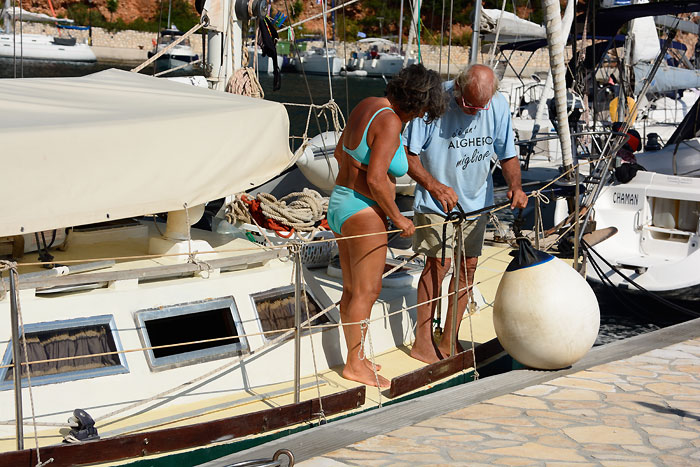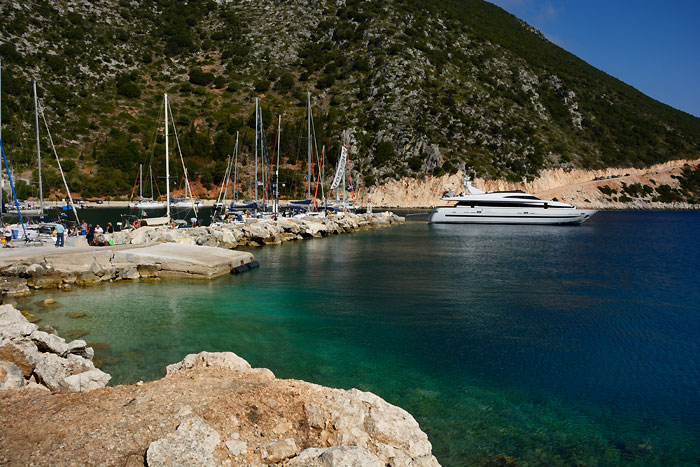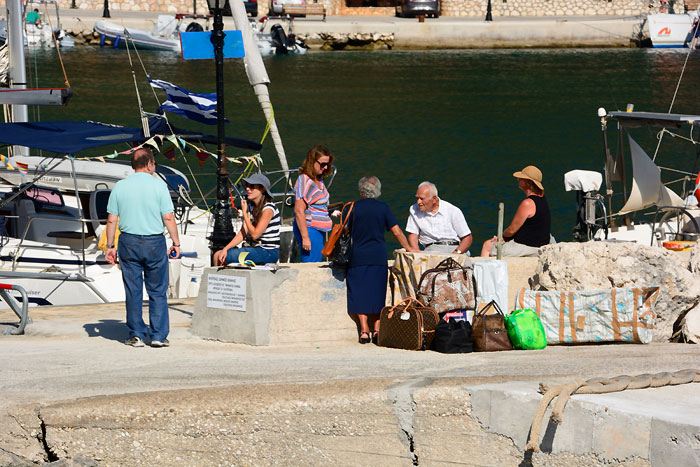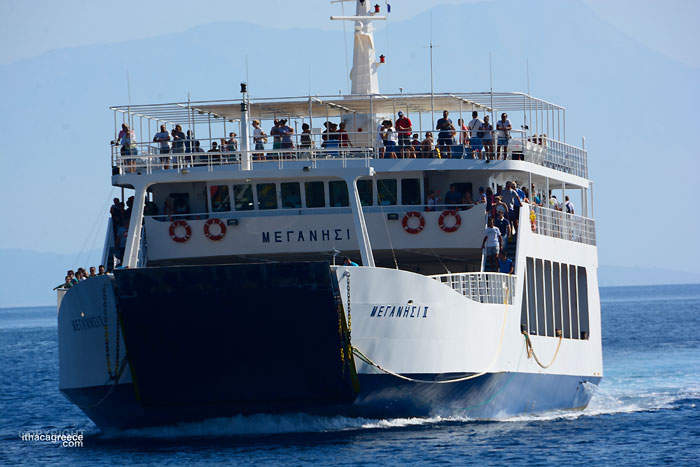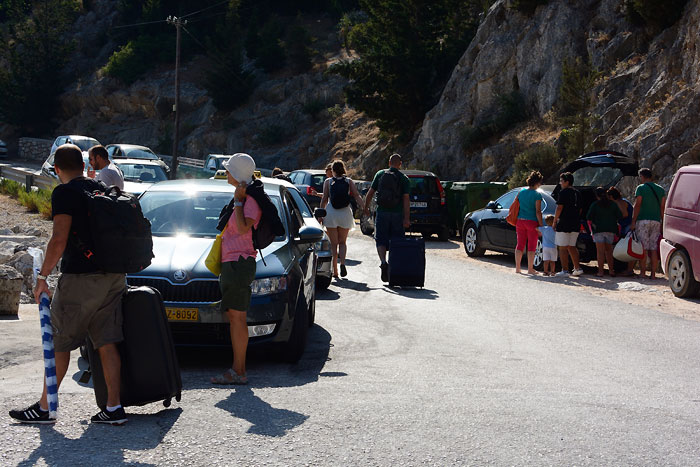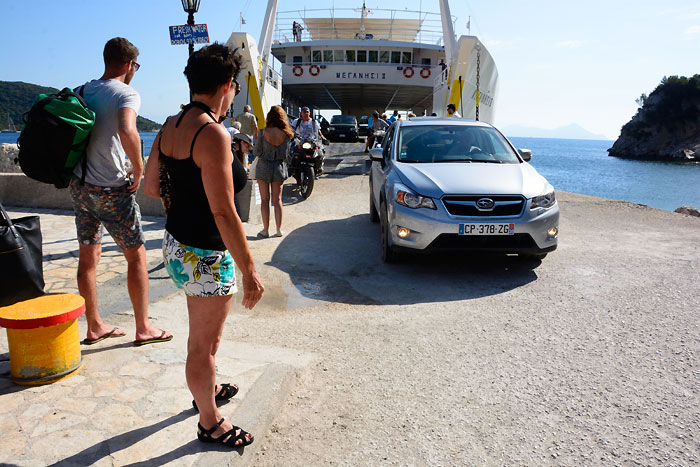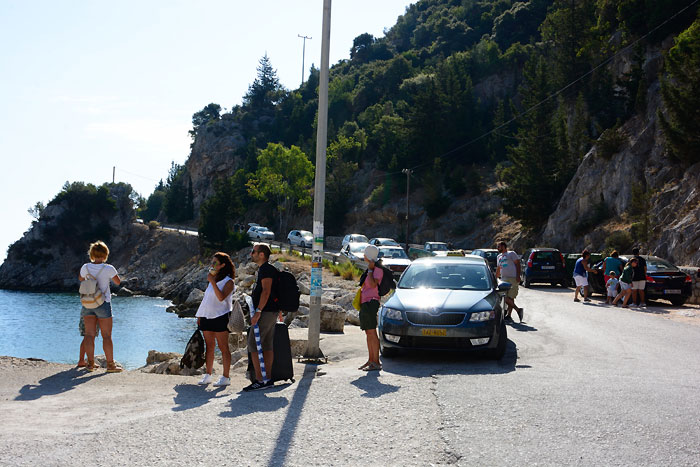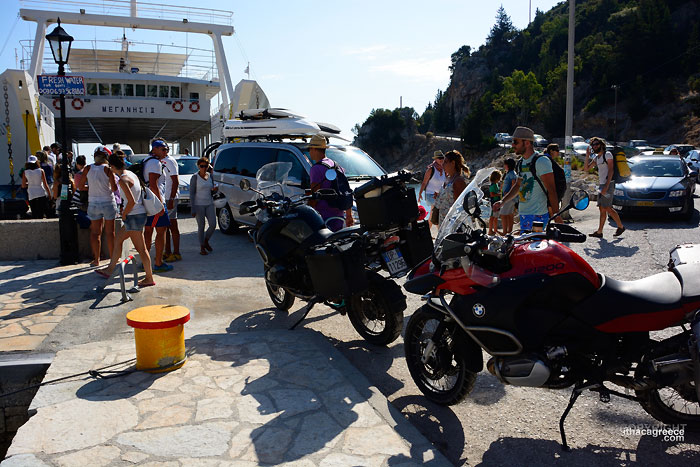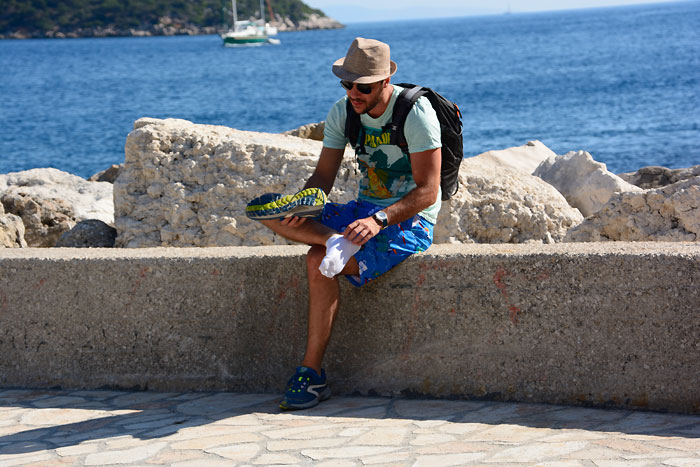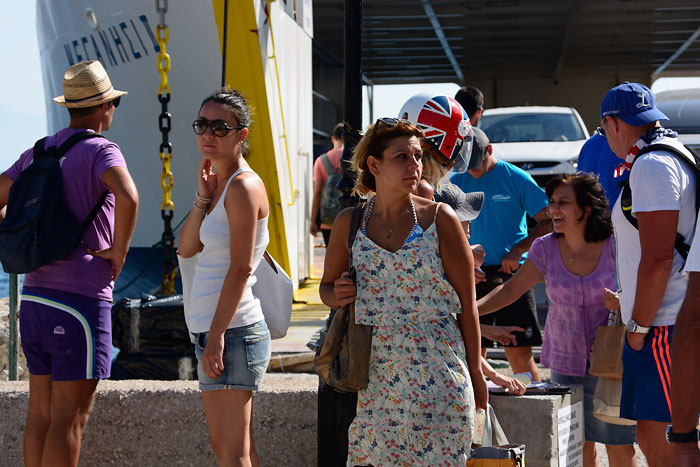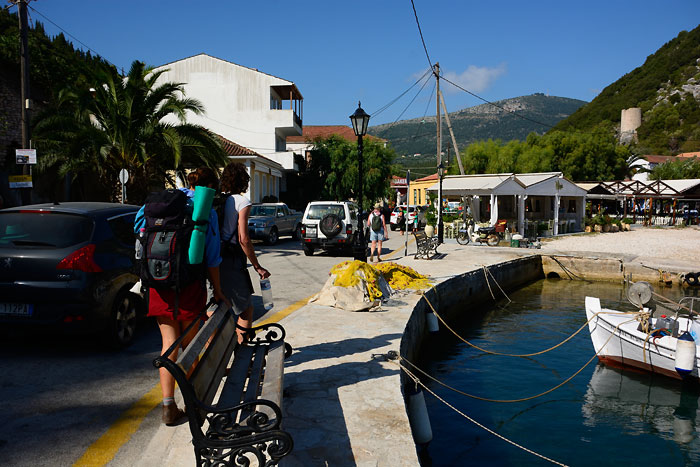 Above - Traffic jam in Frikes.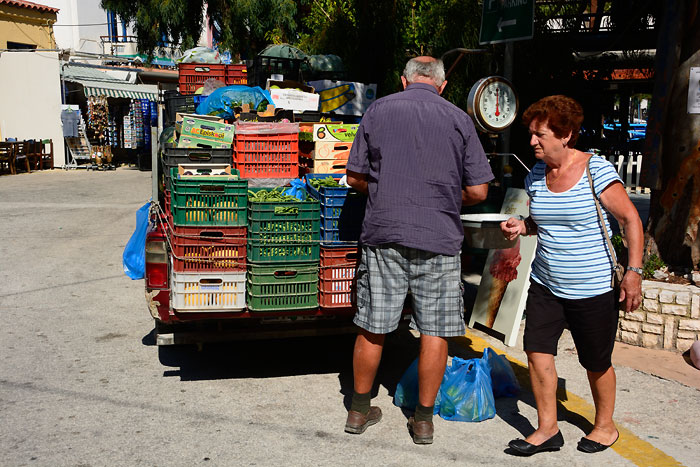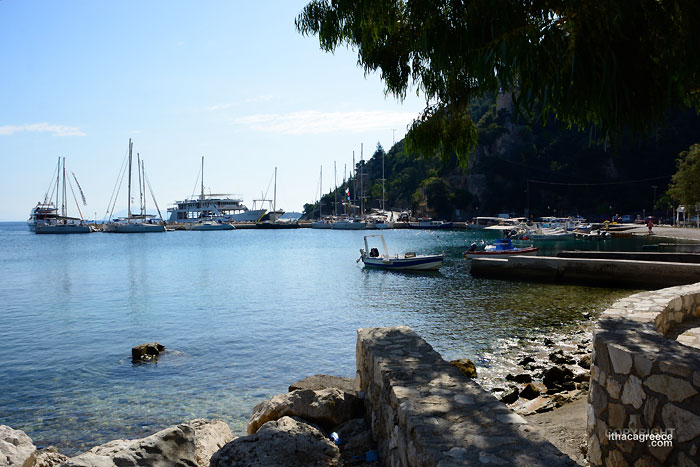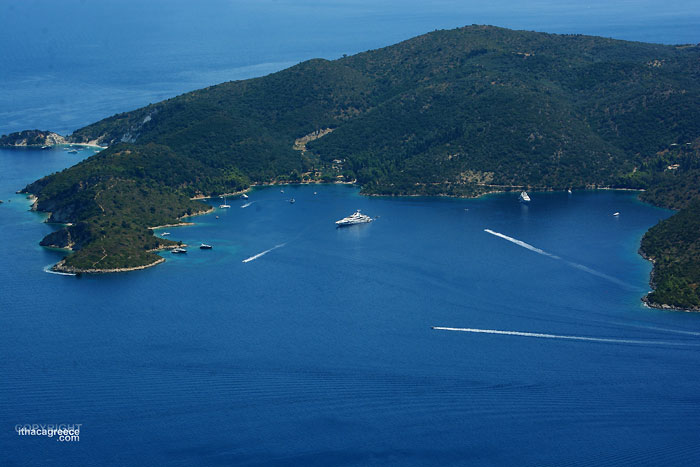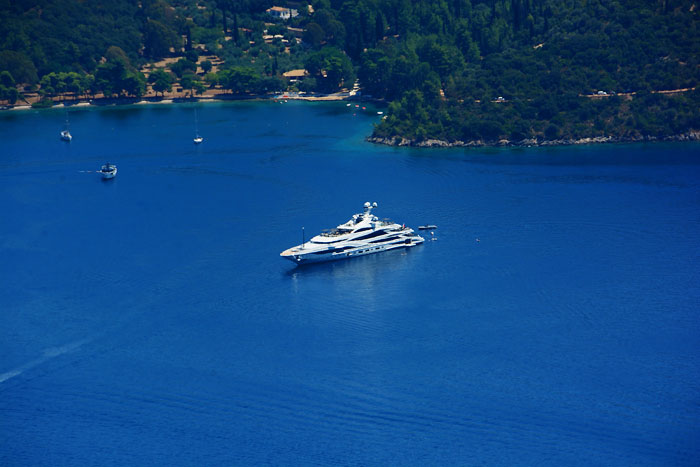 Above - Sir Phillip Green's yacht docked at Skinos. Good to see that he's making good use of his money.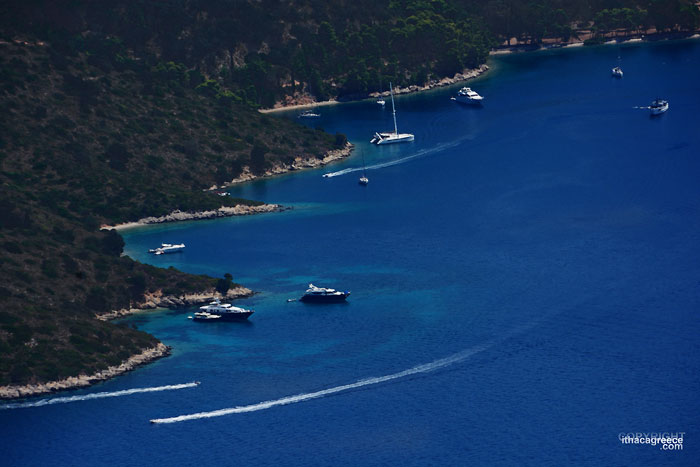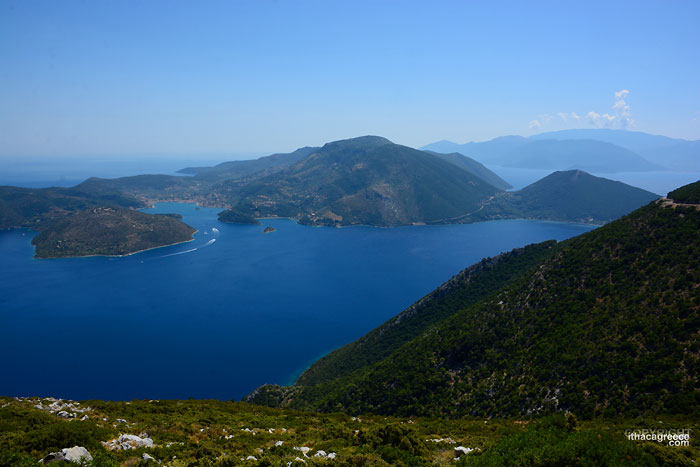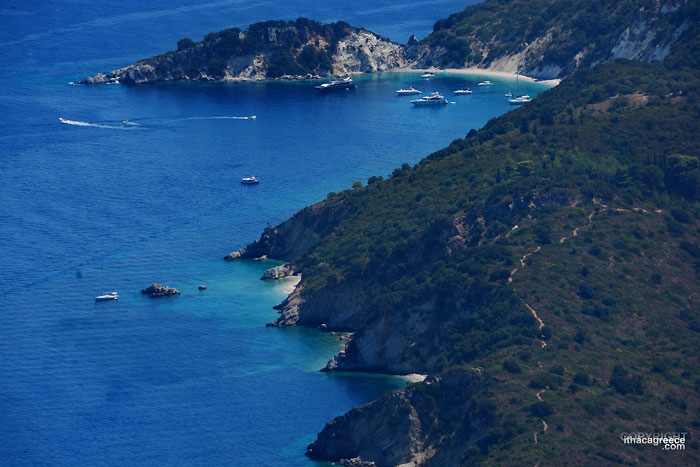 There are so many yachts docked so close to beaches. It's a shame for us, but ideal for them. No charge gives them access to the supreme beauty of Ithaca. They leave their mark too. I hope our Council acknowledges the need for some kind of policing so that our pristine coves and bays are not impacted negatively upon by the influx of yachts and flotillas. I can already see the environment suffers from the plastic bags and the rubbish floating in the Ionian, washed up on the shores on a windy day. If this was anywhere else, there's be a hefty docking fee. Just look at this beauty!! It's important Ithaki keeps it. It's the reason people come.
Sunday 21st - The Ithaki green is now beginning to be taken over by a more sunburnt landscape. It will only take a couple of rainy days to make everything green again, but those rainy days are hopefully still a month or two away.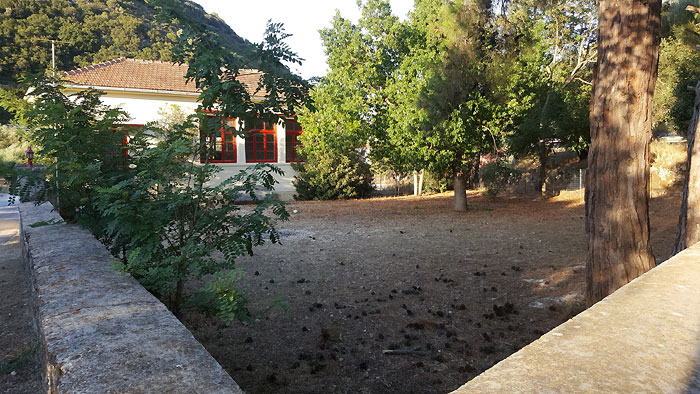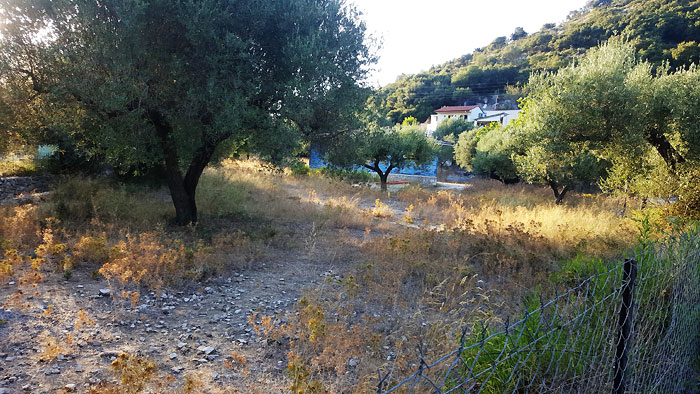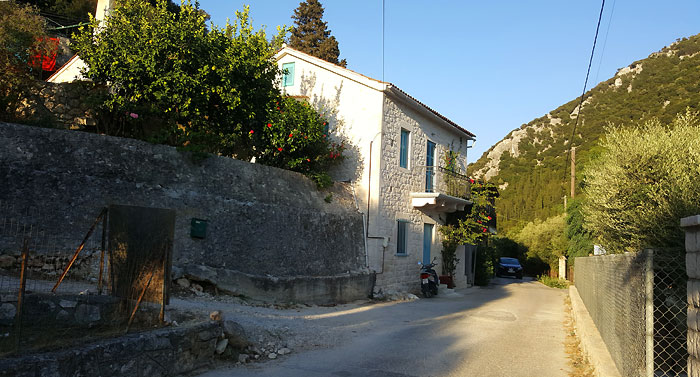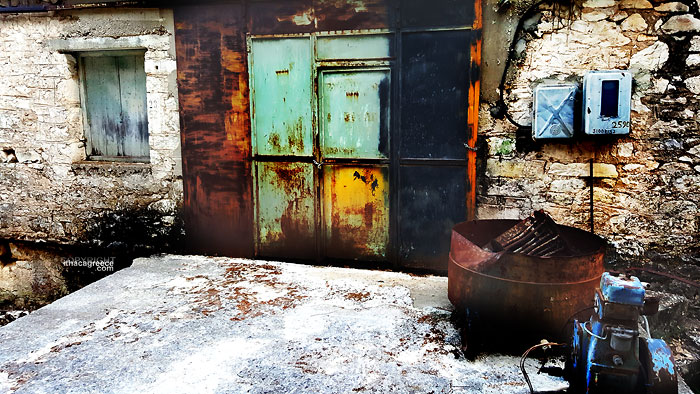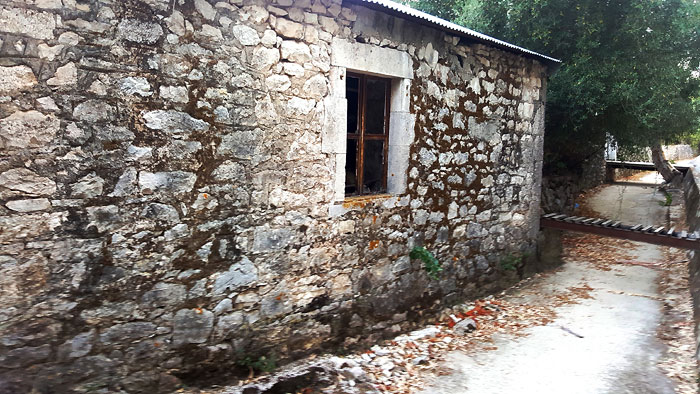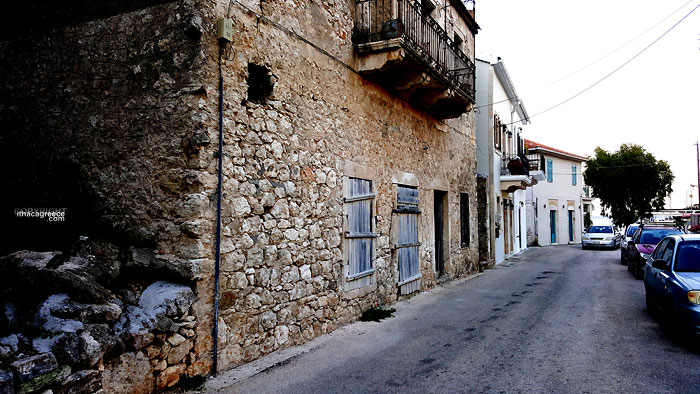 Below - Juan from Majorca, has been sailing his clients into the harbours all around Ithaki since 1992. He's pretty much part of Ithaki's summer fabric whether it be in the north or the south of the island.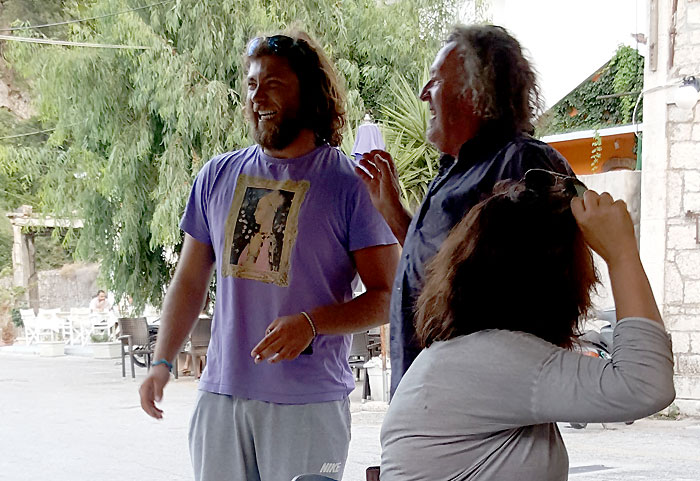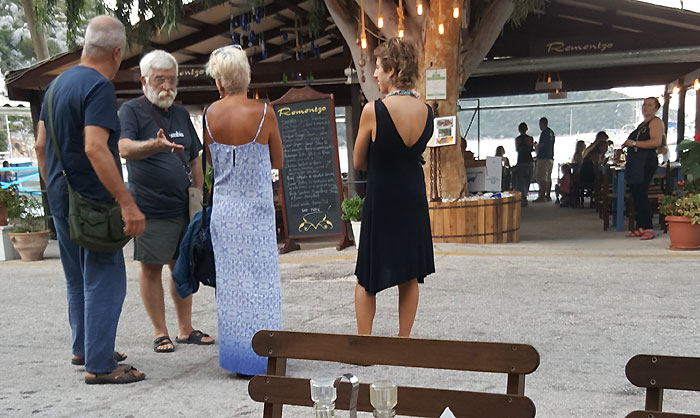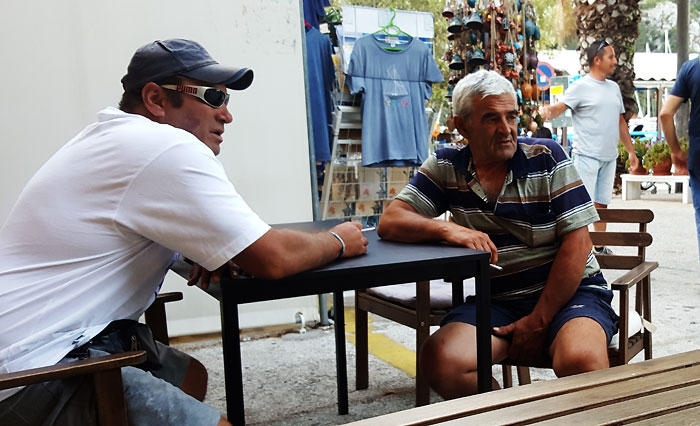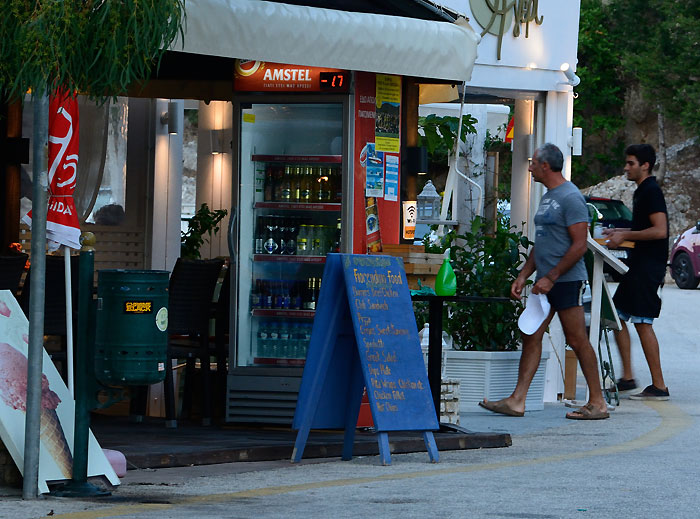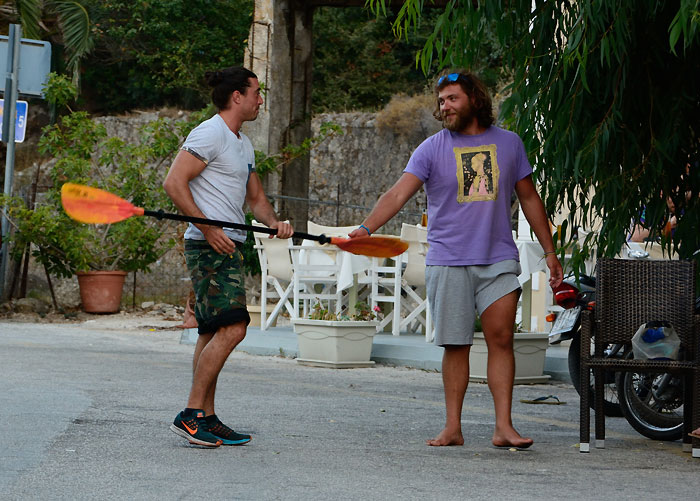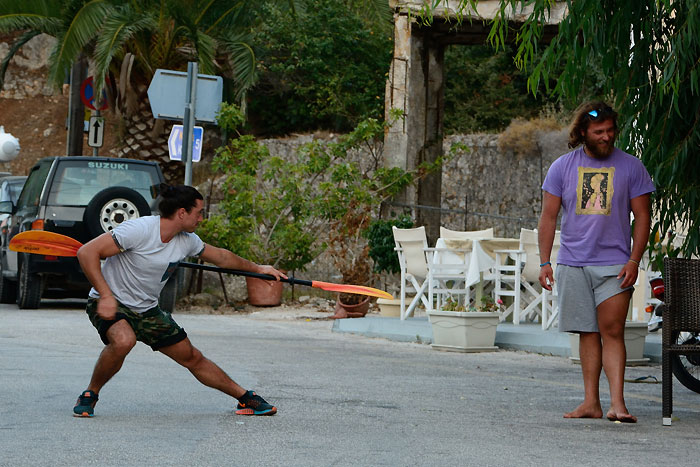 Above - A little paddle ballet from local boy Babis.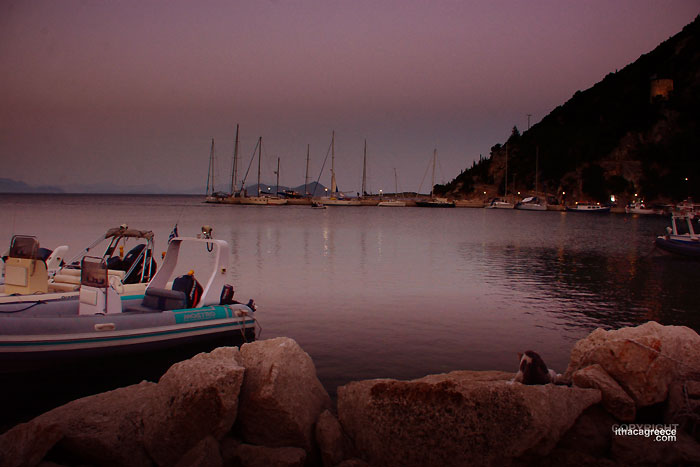 Above - Odyssea Football Club held it's Summer Fundraiser at Limnes in Platrithia last night. Click Here or on photograph above, for more pics. The funds collected through the beverages, food and raffles, keep the team and it's Junior team in uniforms and ferry tickets for those important away matches.
Tuesday 23rd - In Kioni there is an art exhibition on at the old school by Swedish artist, Gunilla Iversen. I've been told they are beautiful water colours. The name of the exhibition is 'In the Middle of The World, A Village'.
The exhibition starts today at 6pm and will go until 9pm and runs until the 6th September, opening hours 7 - 9pm daily.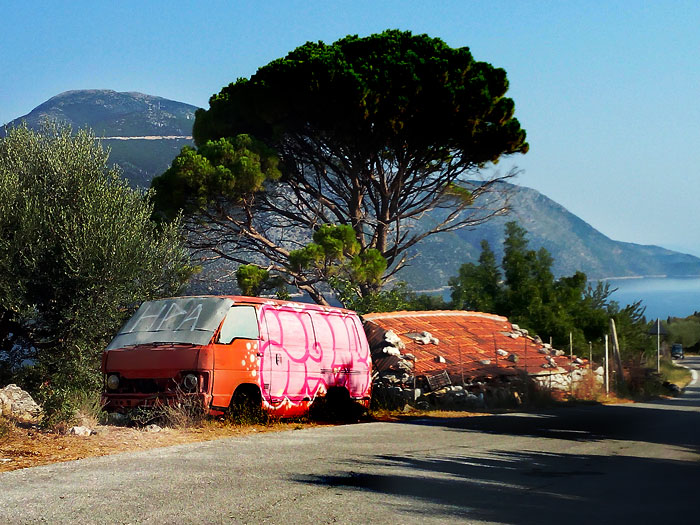 The skies are looking like there could be a storm on the way. Guess we'll find out soon enough.
Wednesday 24th - A strange weather change in the middle of August has thrown us all for loop, lucky no rain or storm fronts, but it is a bit grey today.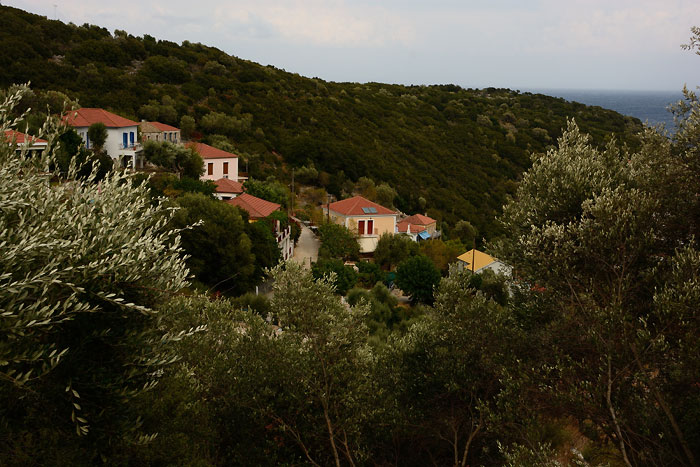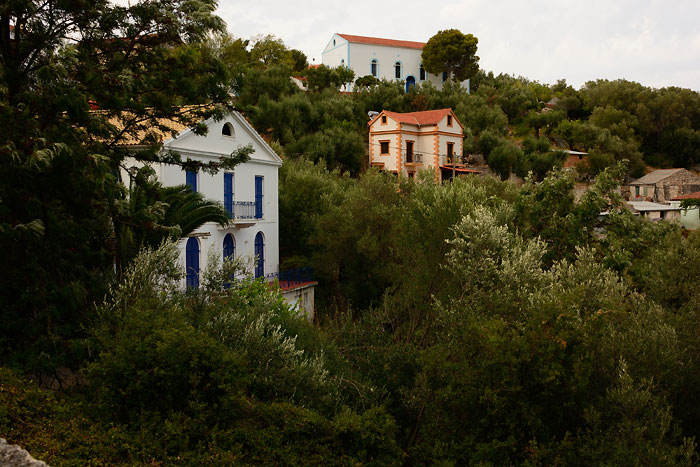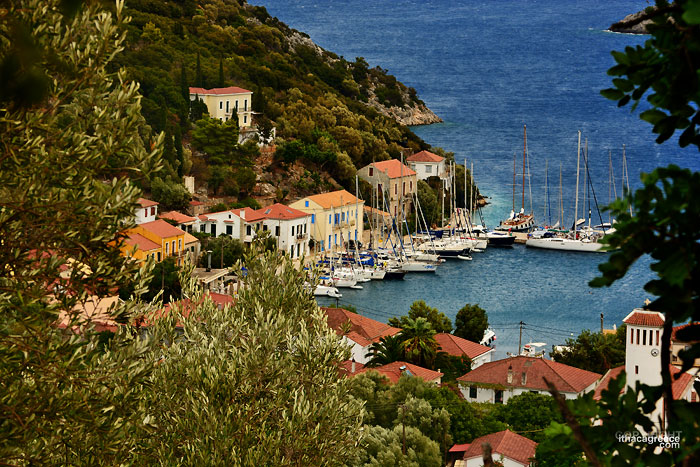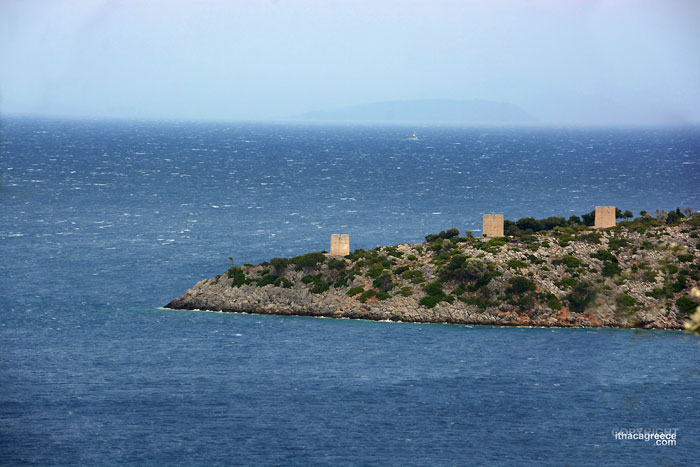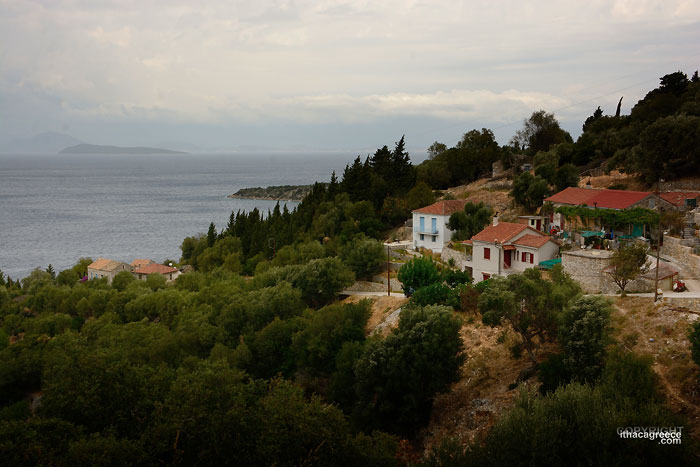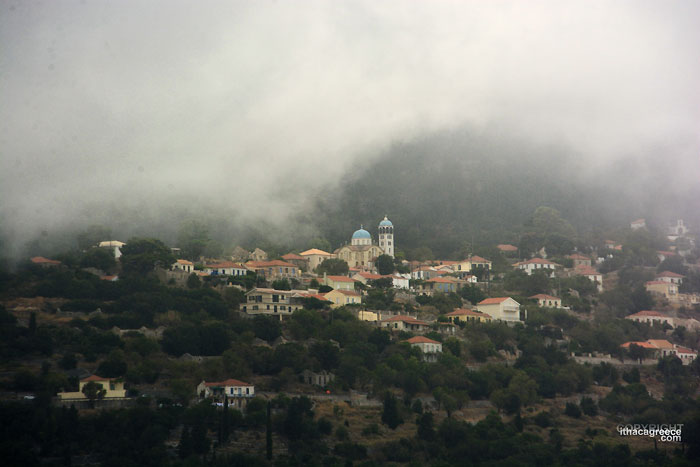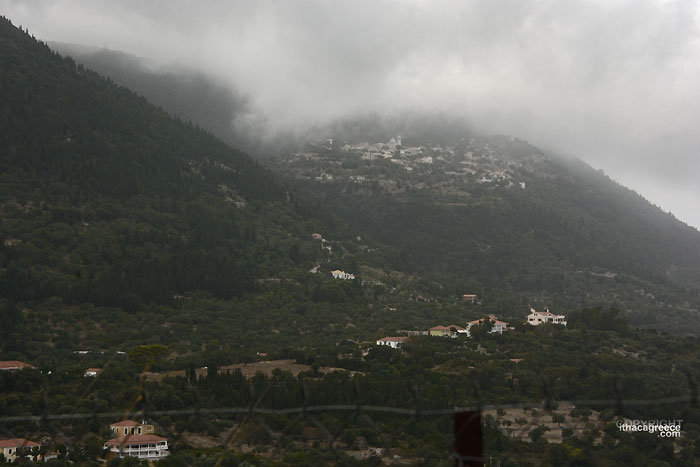 Thursday 25th - The weather passing over the Ionian, did little to impact Ithaki. Everything is perfect again today. No rain, no storm, no havoc as predicted. Our little eco system keeps us dry most of the time during summer.
Below - Gunilla Iverson is showing her watercolours at the old school in Kioni. Head along and have a look. Apart from selling her pieces, she also has a couple of books for sale. Quite beautiful. The exhibition is open between 7- 9pm daily until the 6th September.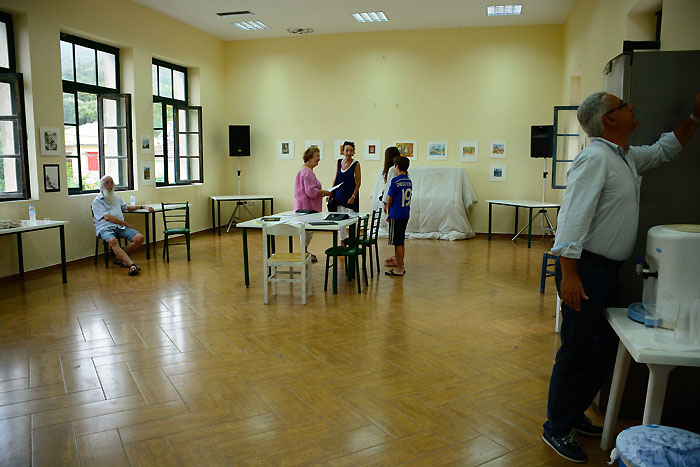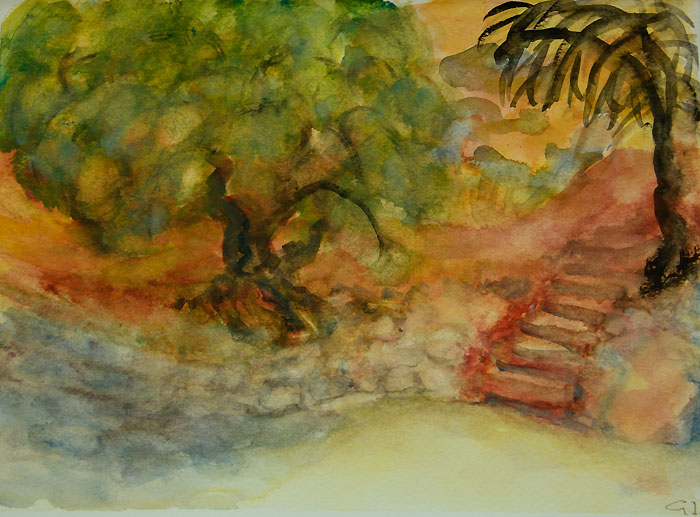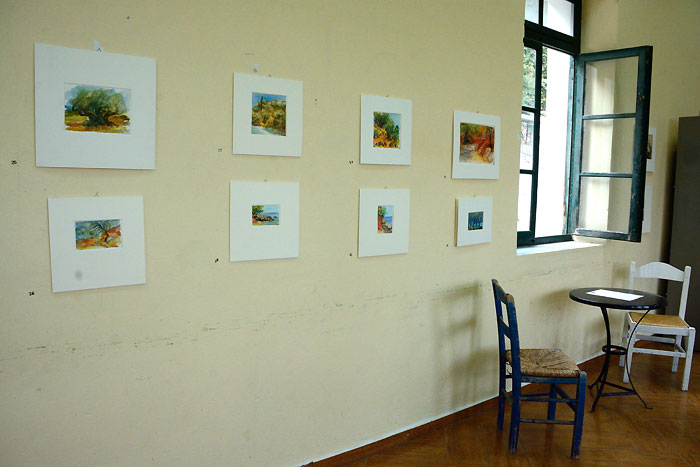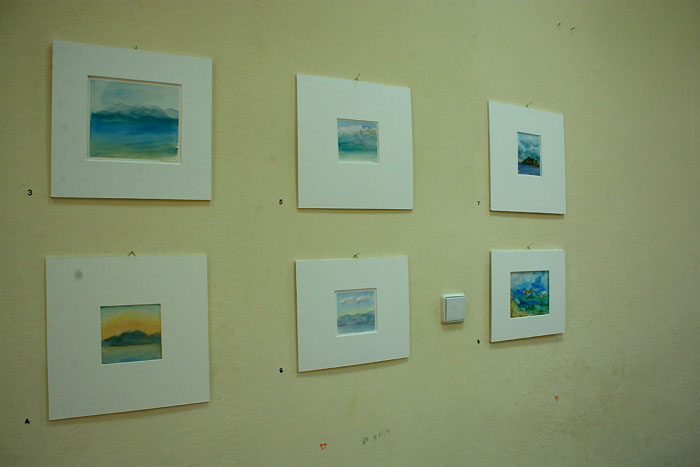 Below - Late yesterday afternoon, also at the old school in Kioni, the Kioni library was christened with blessings from the Papas. It looks very nice, big tv and computer. Kioni community has done an excellent job in renovating this section of the school.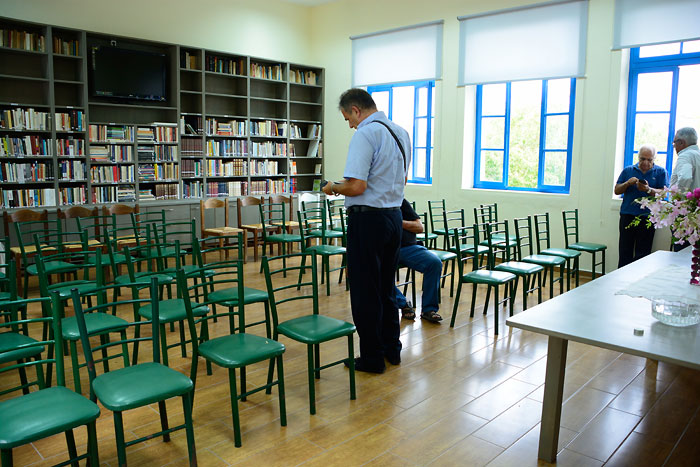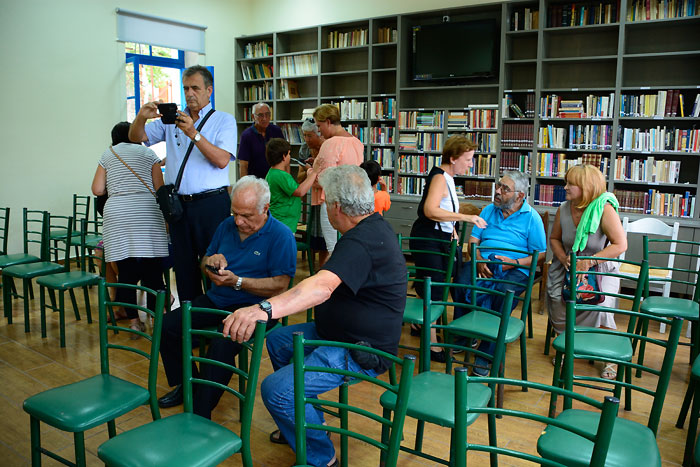 Friday 26th - Still so many visitors on the island, both long term and daily. Vathy bay is full of yachts as are Kioni and Frikes bays.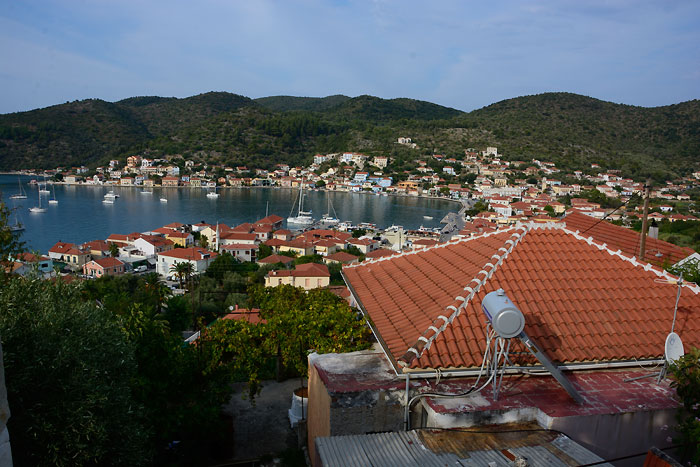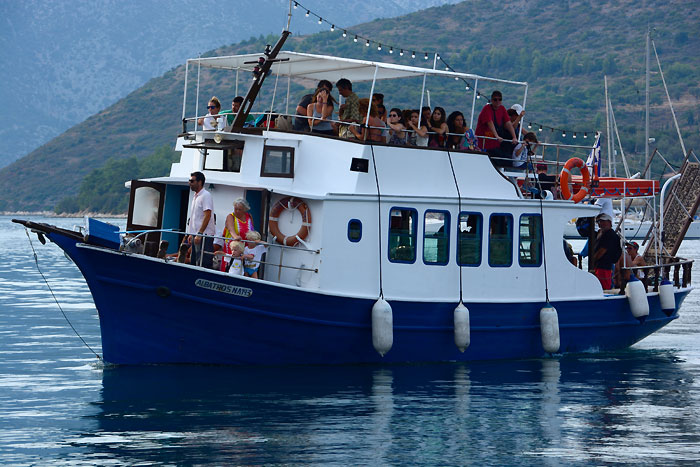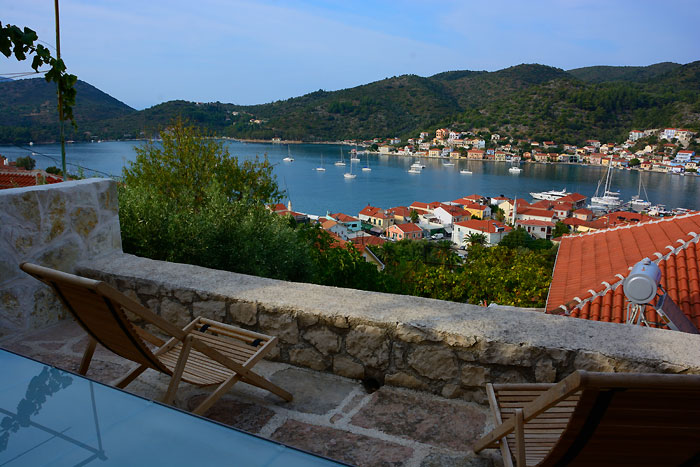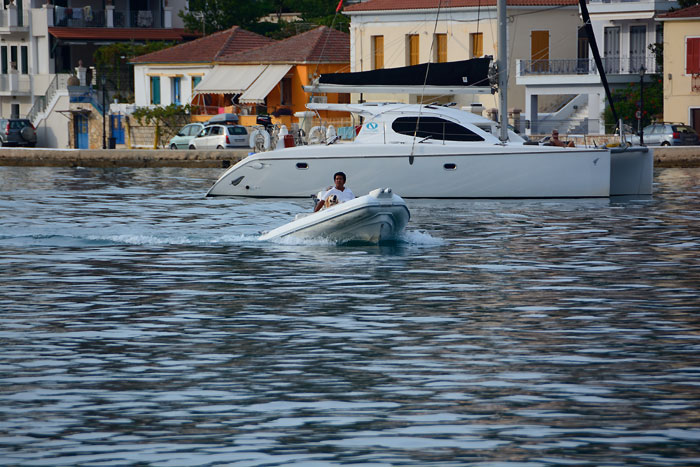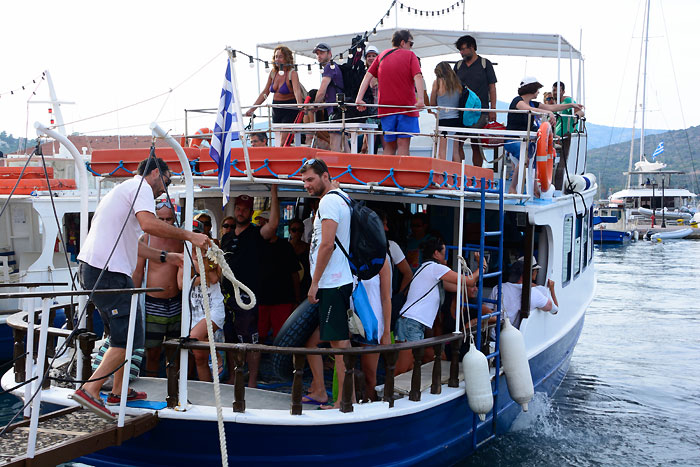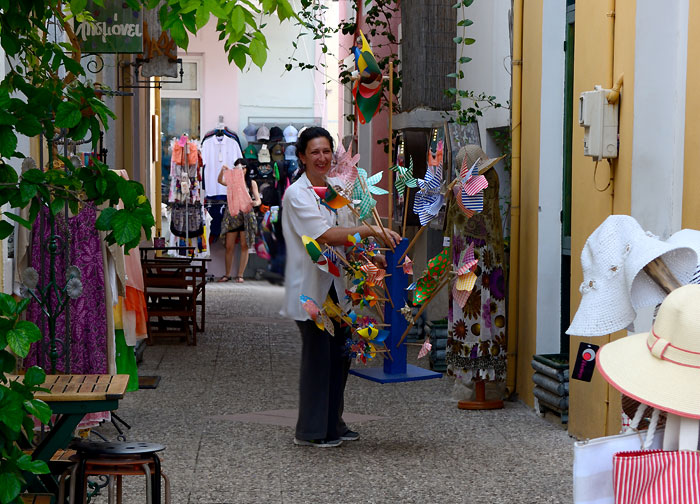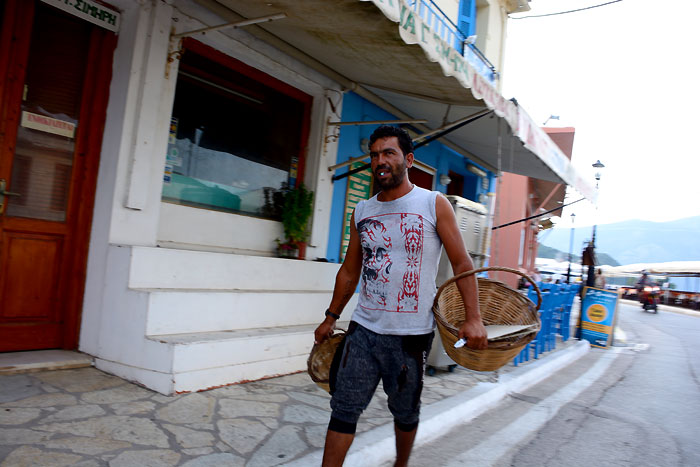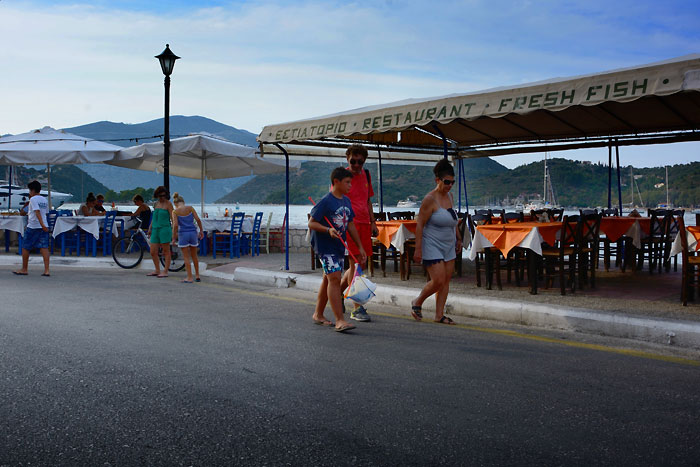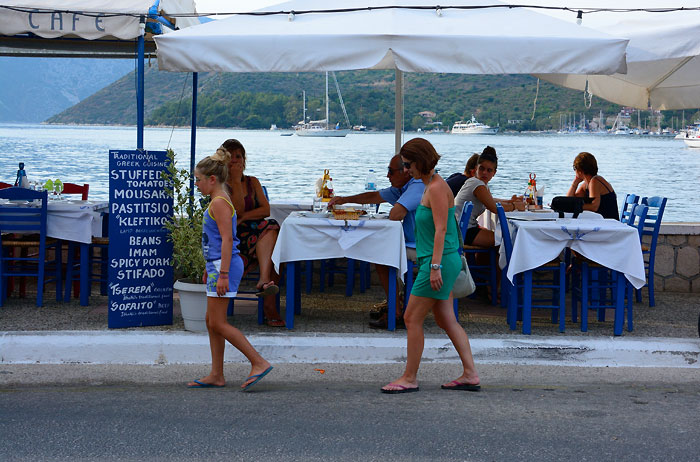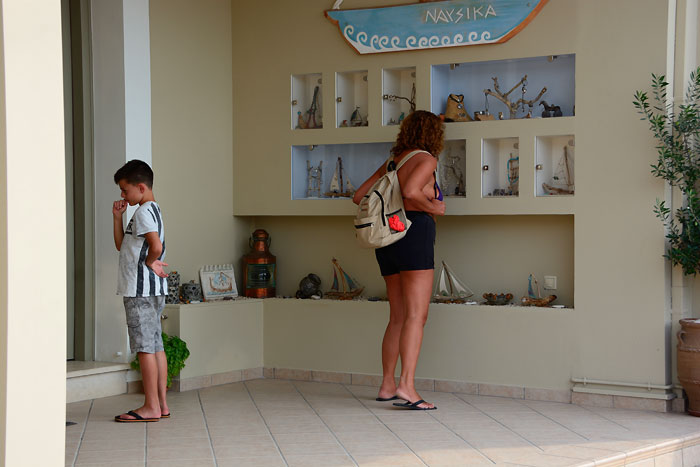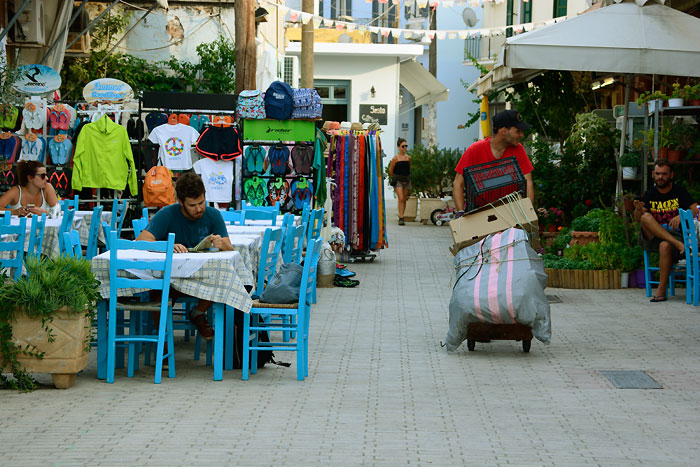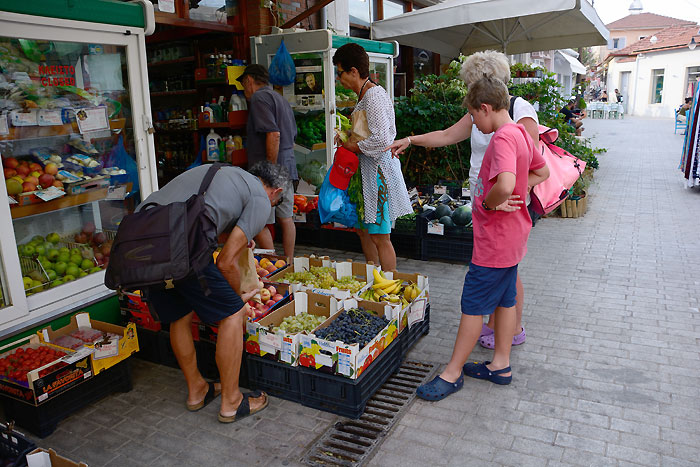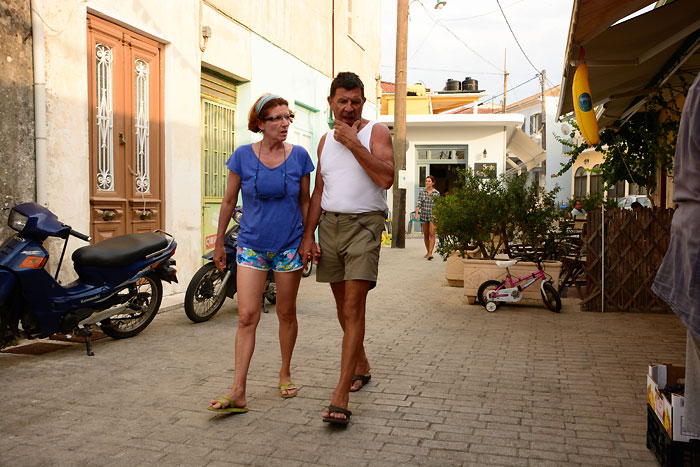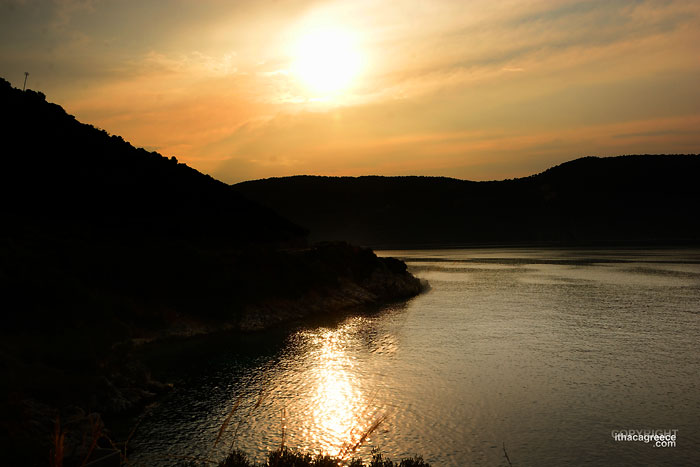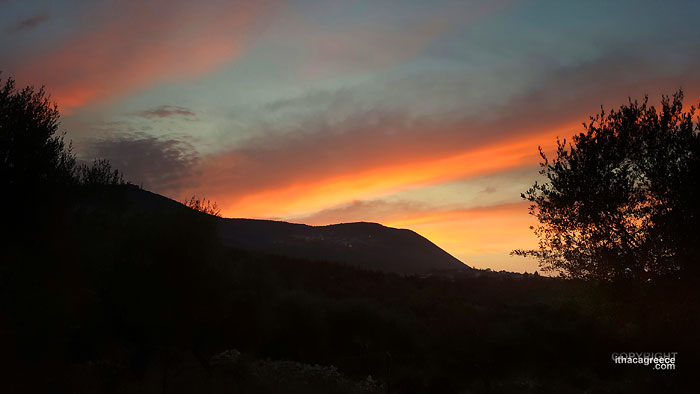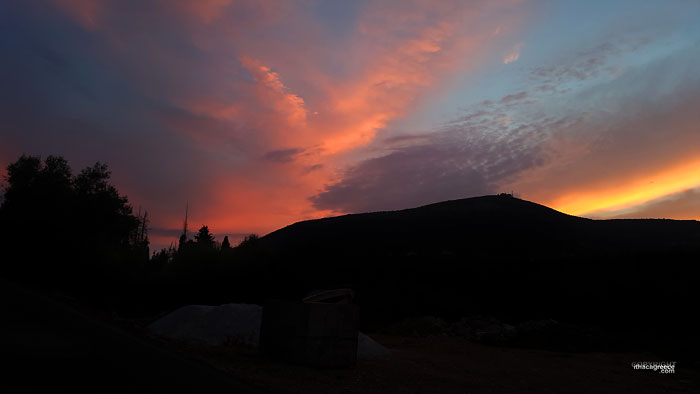 Monday 29th - Still lots and lots of people coming to Ithaki, and why not, the weather is amazing, the views are grand and the summer is far from over. Below - Just look at the splendid Ionian sea.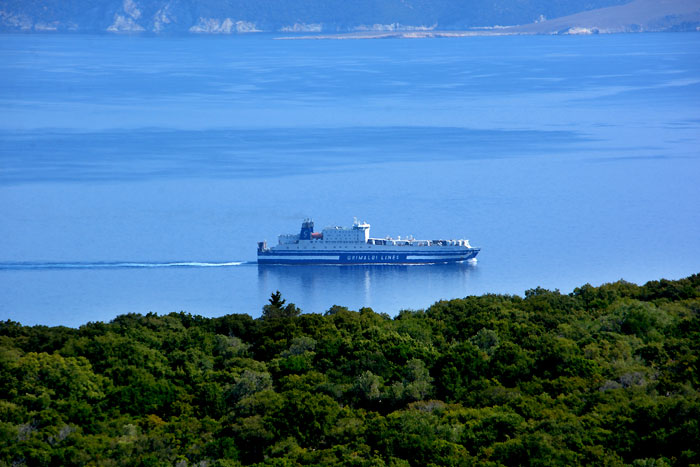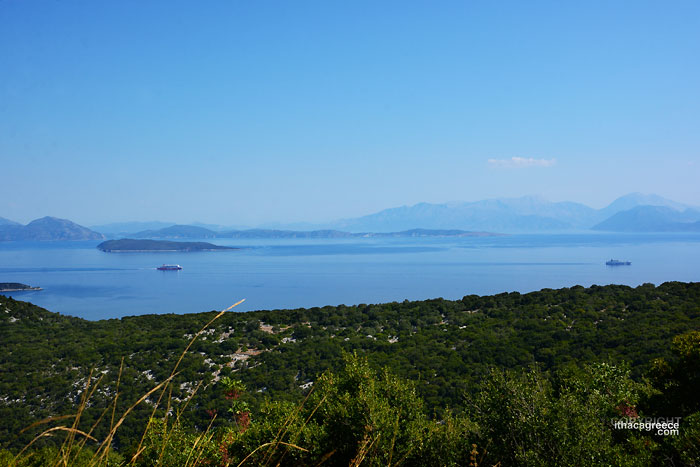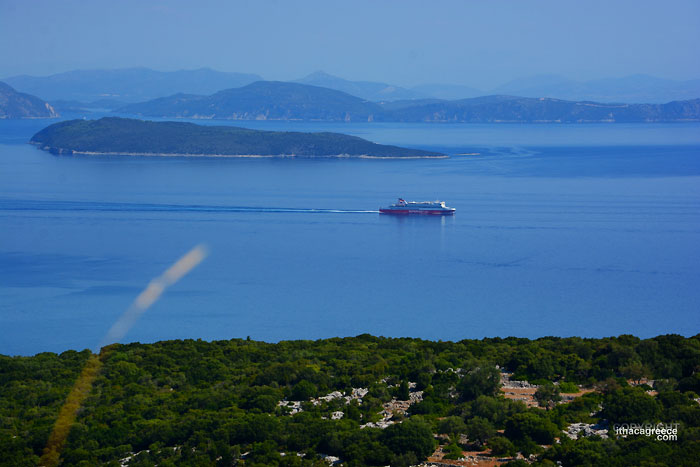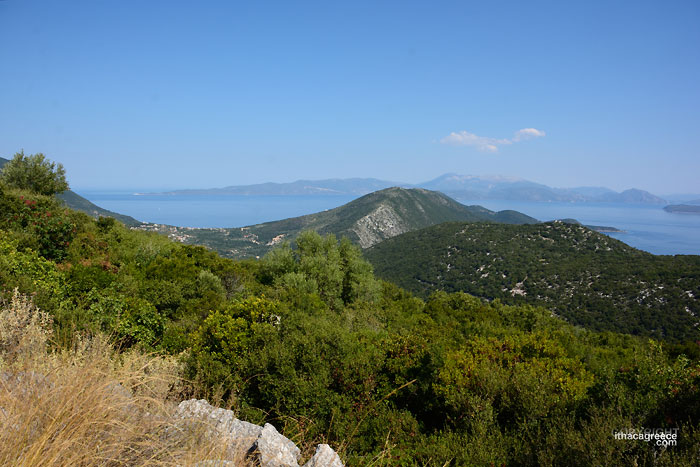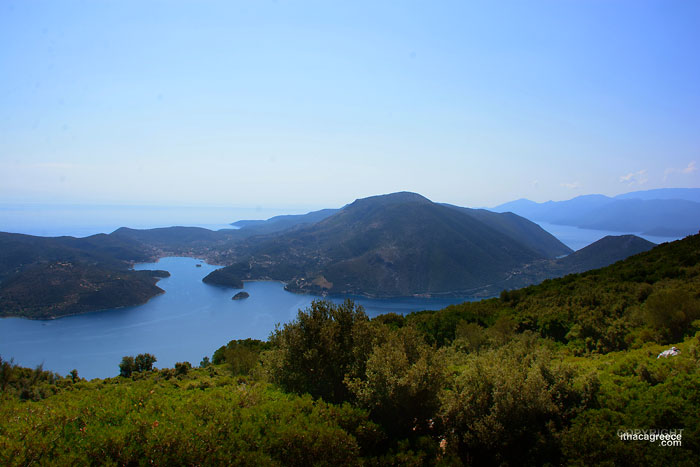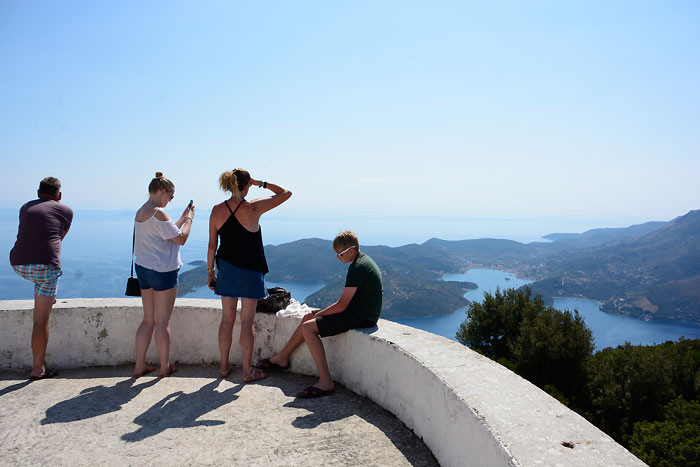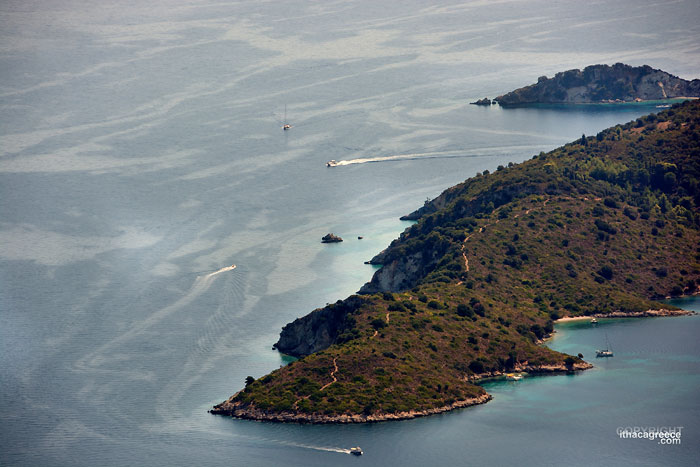 Below - Works continue at Kathara Monastery.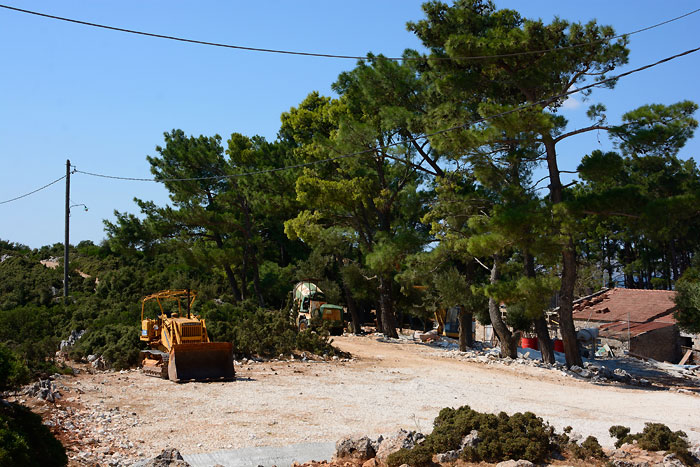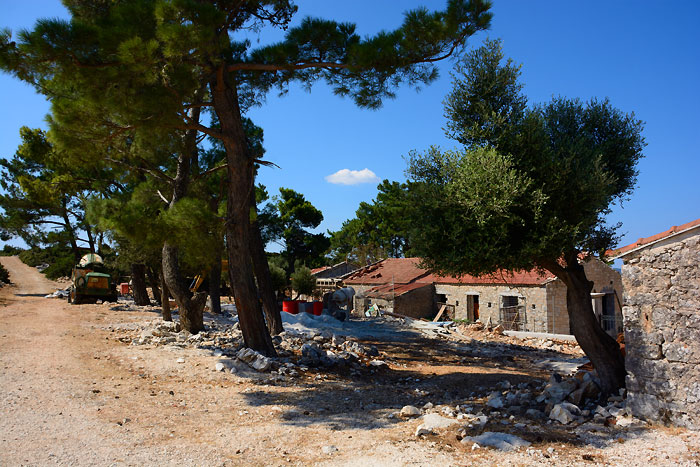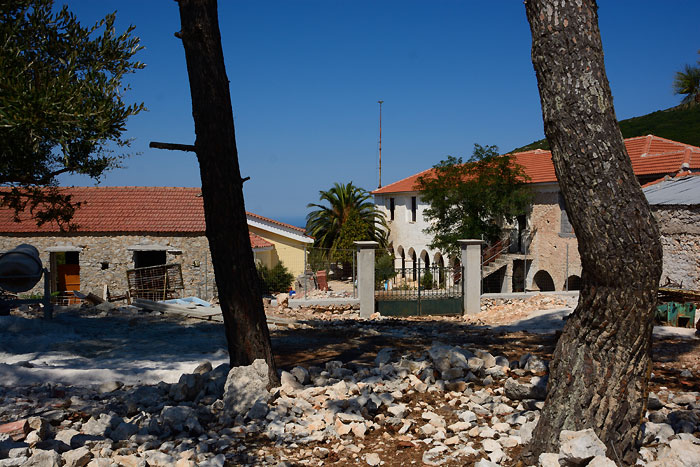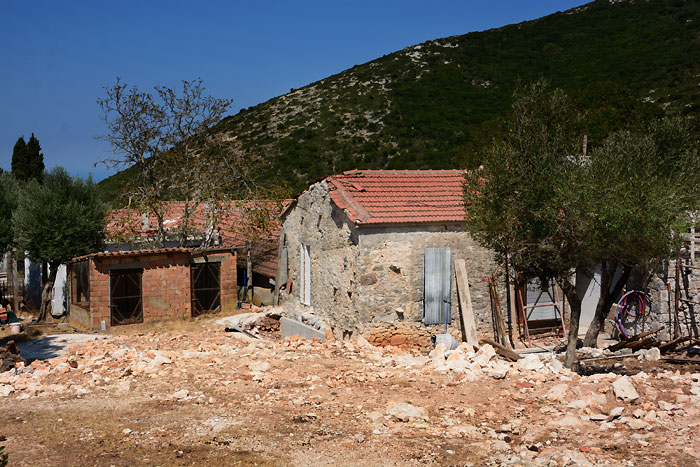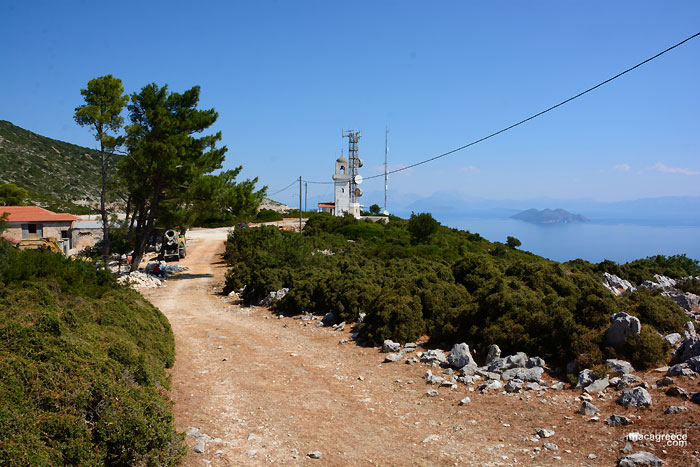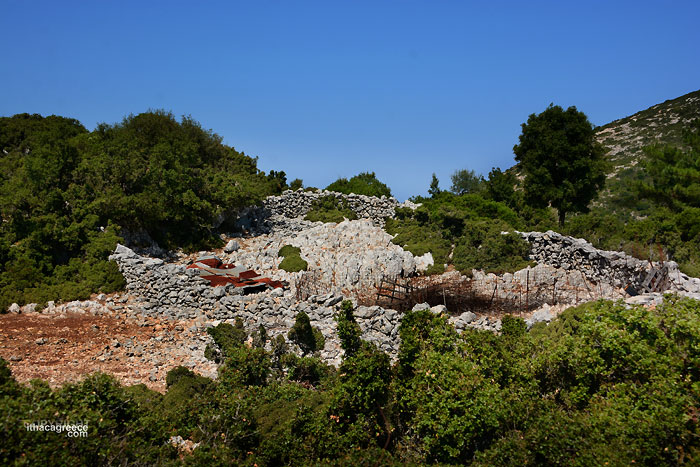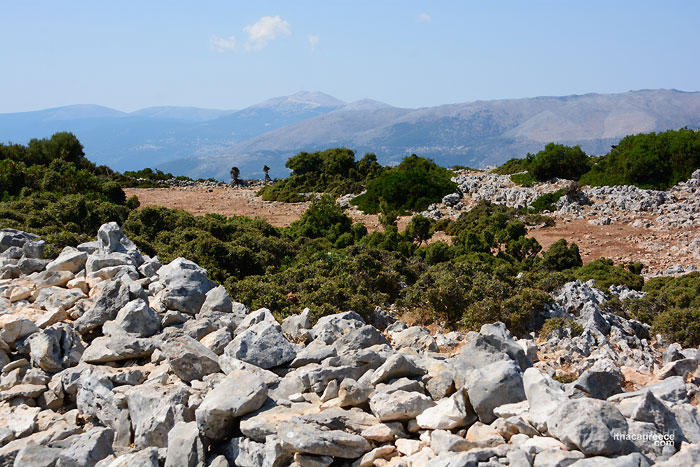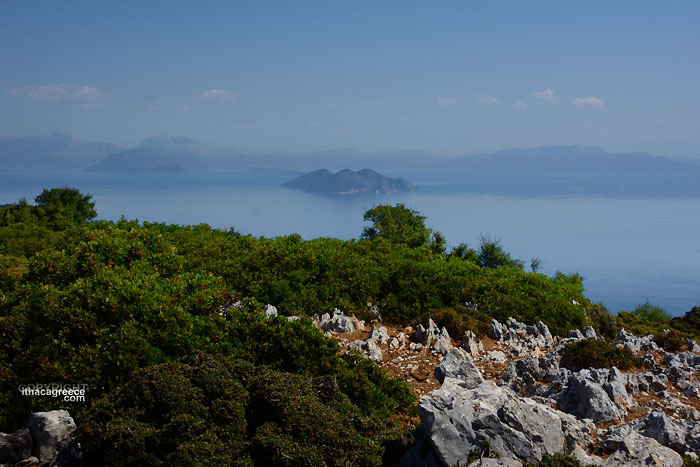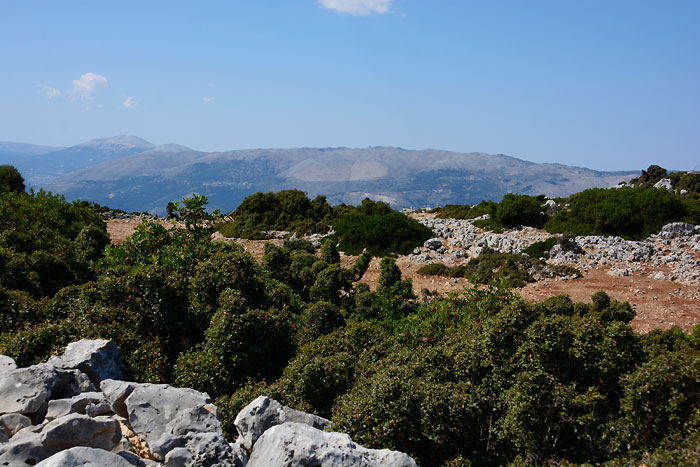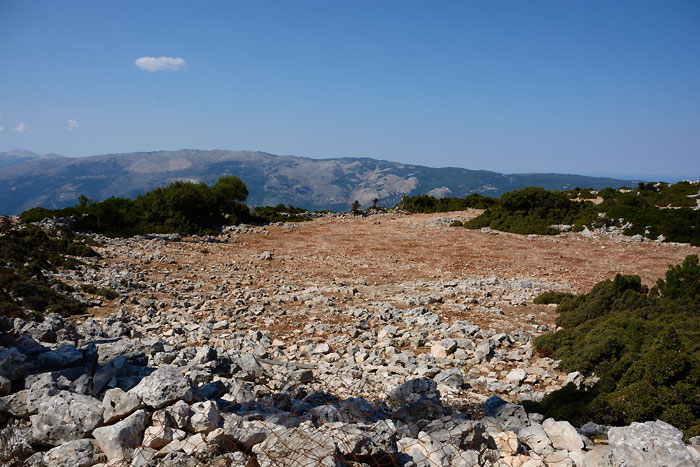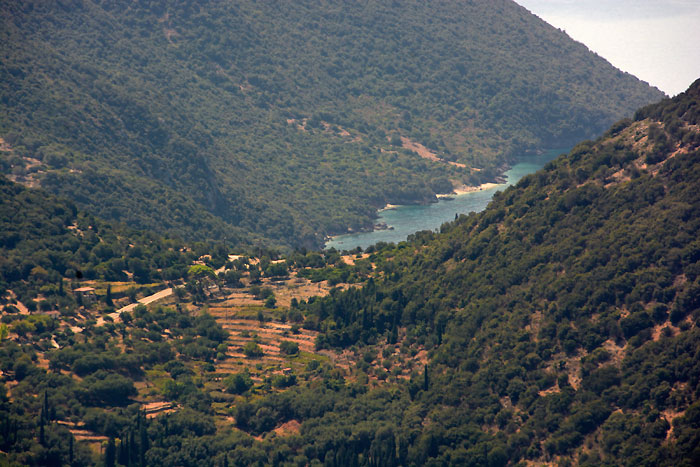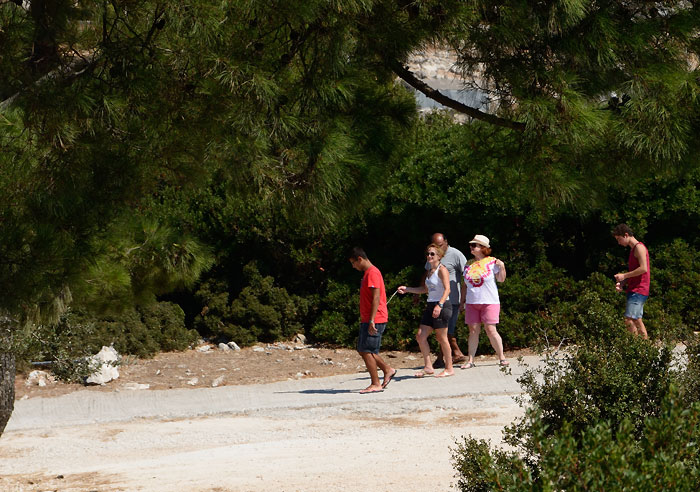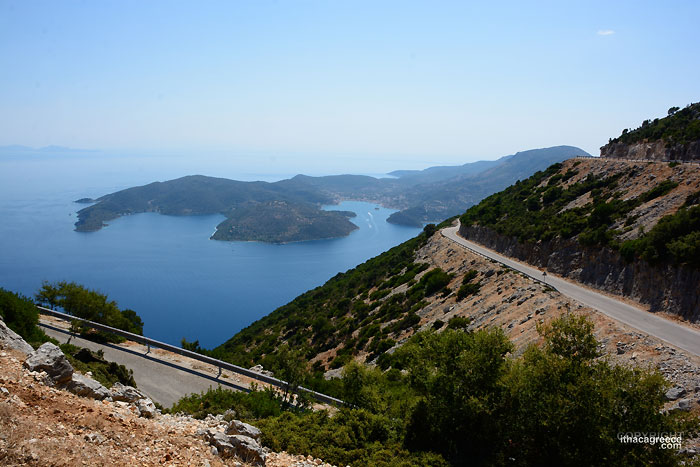 Lots of tourists sight-seeing at Kathara yesterday and why not when there are views like this to see.
---
August 2016
Fully into the Summer Season
Friday 19th
The wait for the ferry from Lefkada in Frikes has the village buzzing with early morning acitivty. It's actually a great time to be in the village, especially if you like people watching.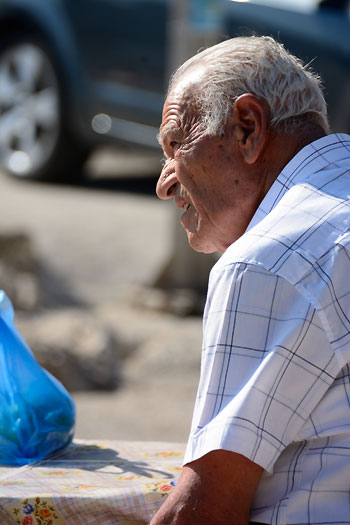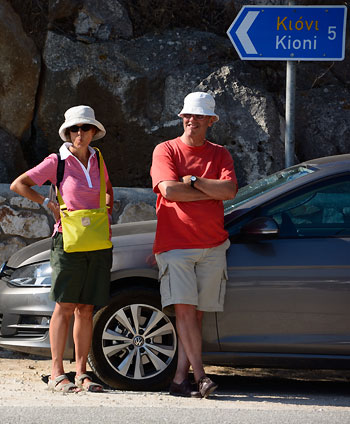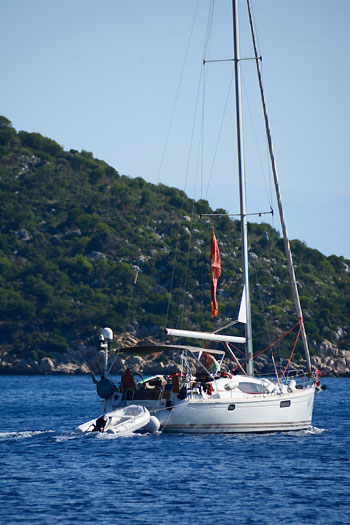 Early morning is also a time that yachts pull up anchor and set sail once again (well, most motor out)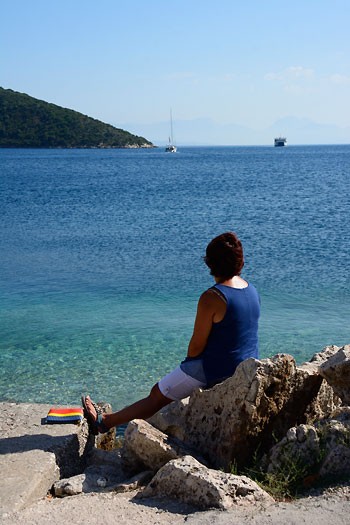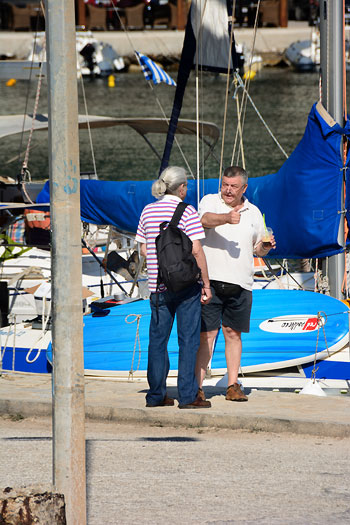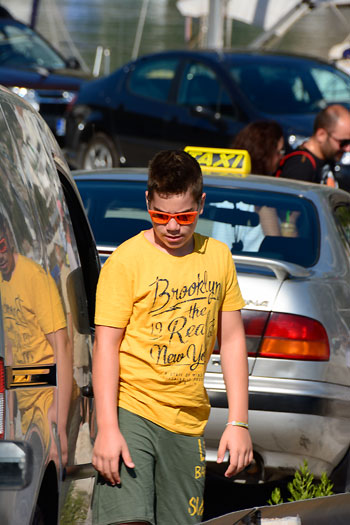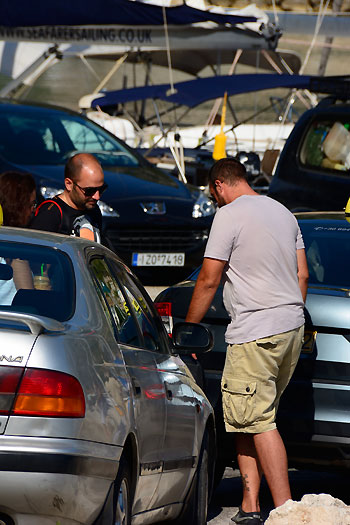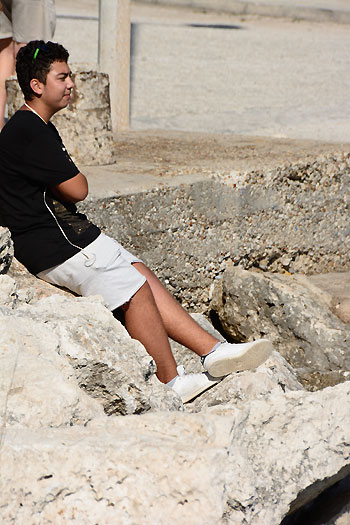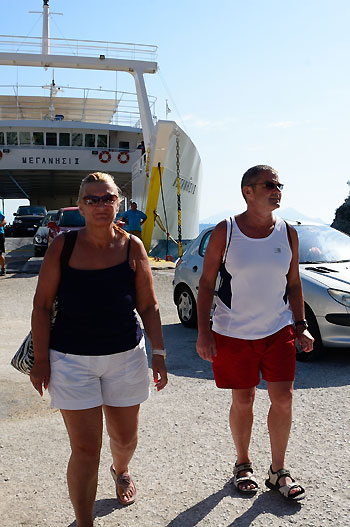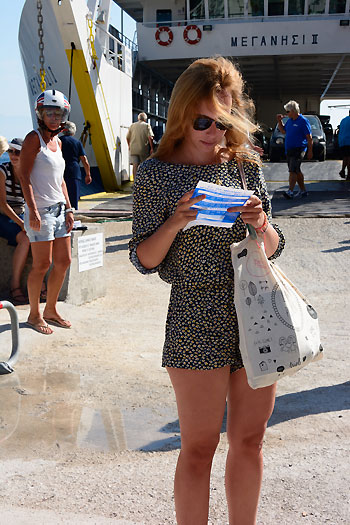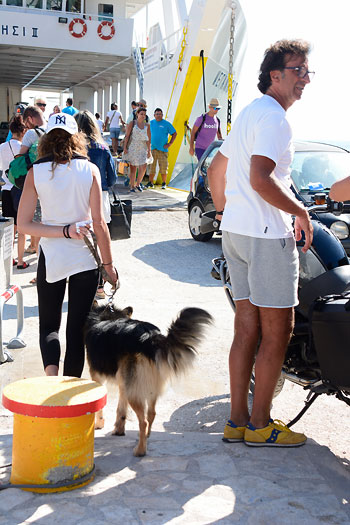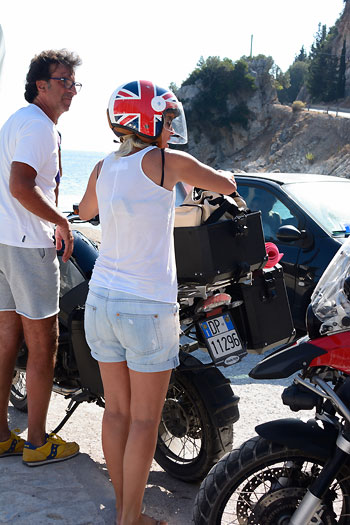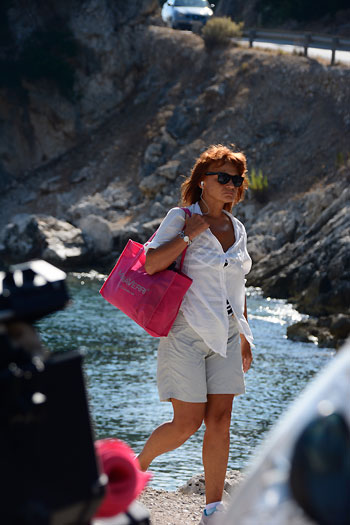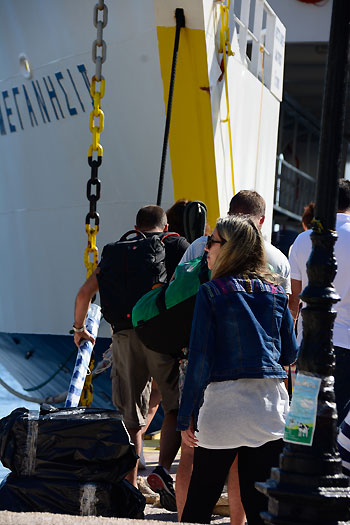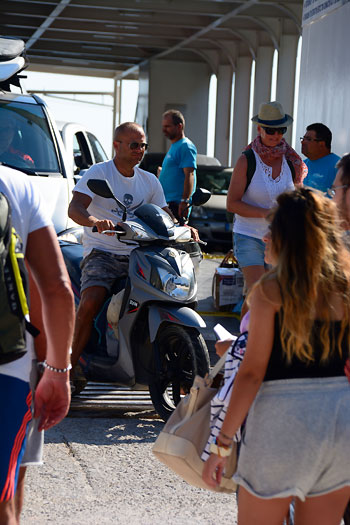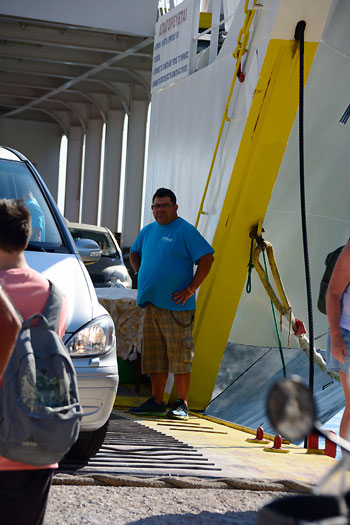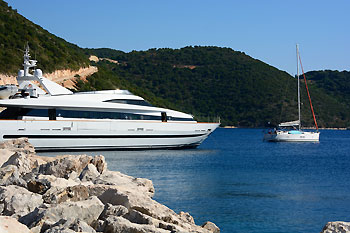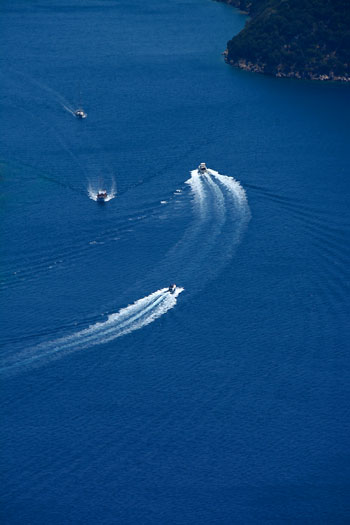 What do Ithaca and BHS have incommon? Well, Sir(?) Phillip Green and his massive and expensive yacht, the Lionheart. I actually find it quite distressing that this sort of behaviour, by a Sir or not Sir, happens on Ithaca. Punch ups and tackling is not something we're used to on our little paradise island, where the community basically polices itself.

Money can't buy you decency, although it should buy him a decent haircut.
Sunday 21st - It's been a rather excellent Summer this year. The weather has been warm to hot, but with no heatwaves, so always cooling a little at night, We've had lots and lots of visitors to the island, thus keep our micro economy going and everyone's having alot of fun under the sun.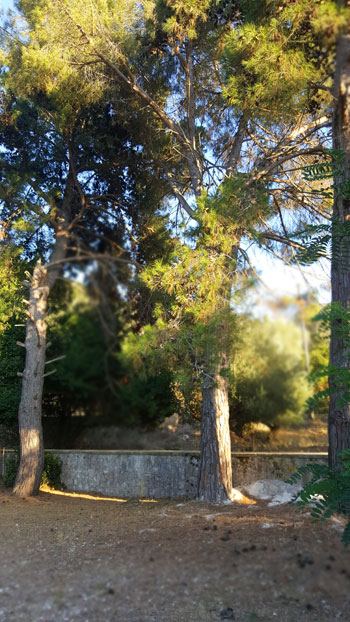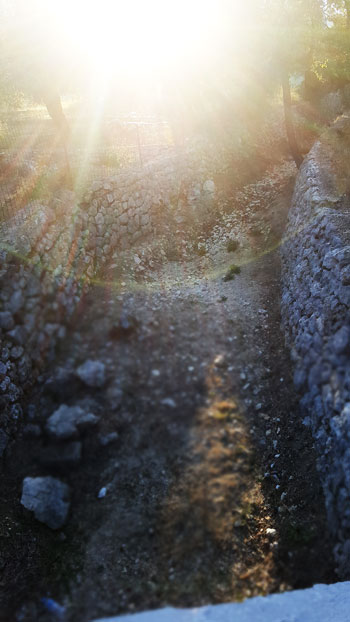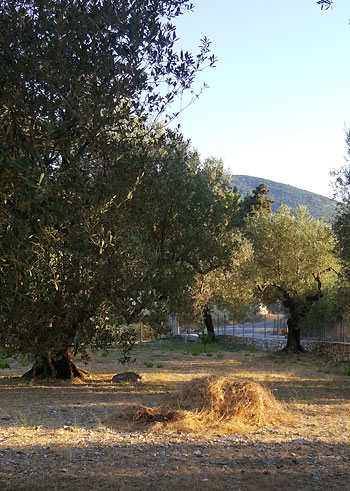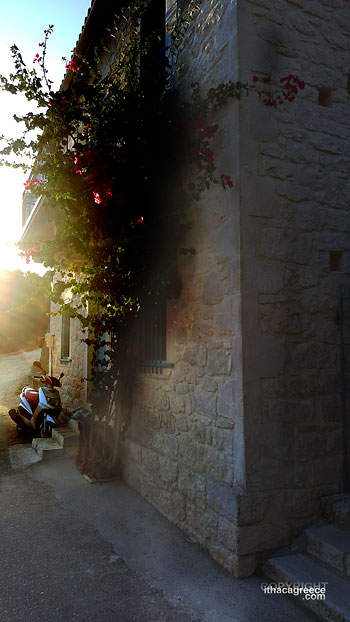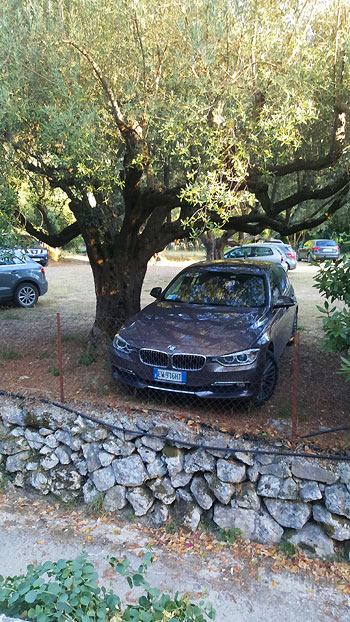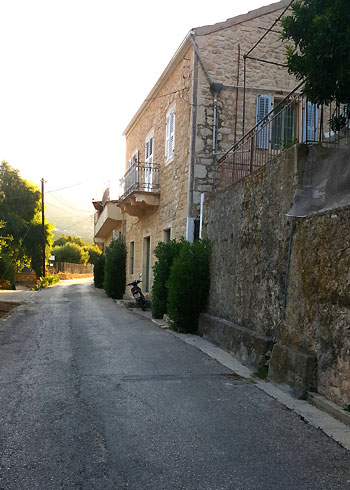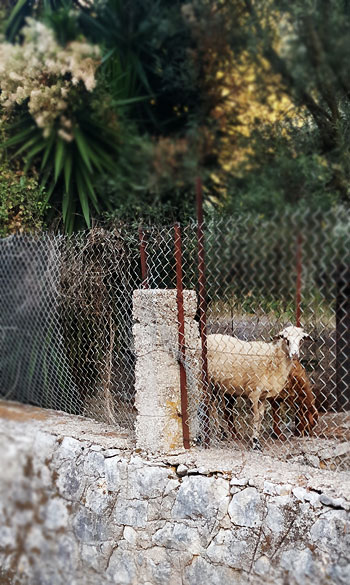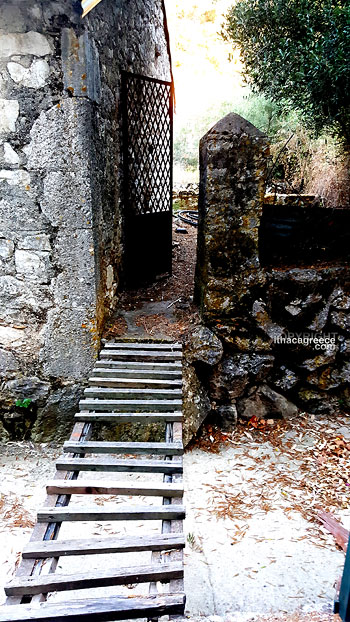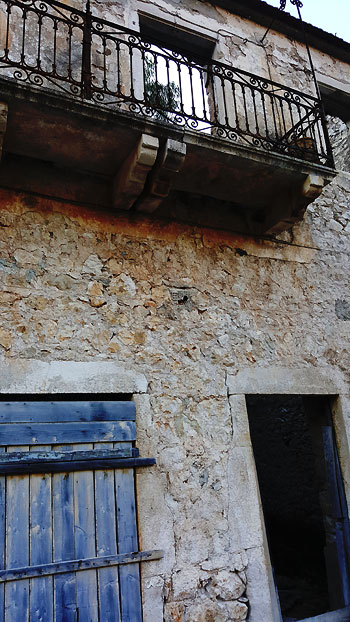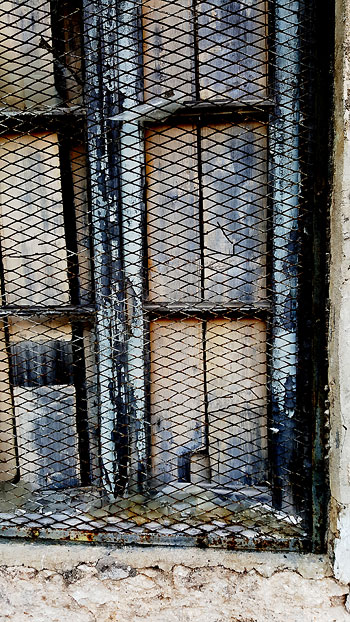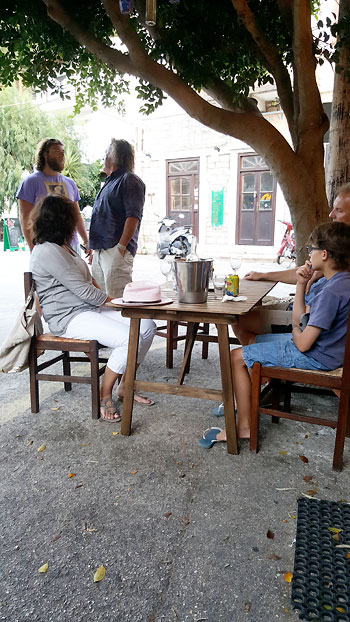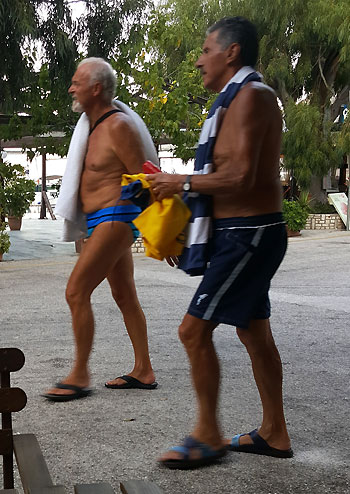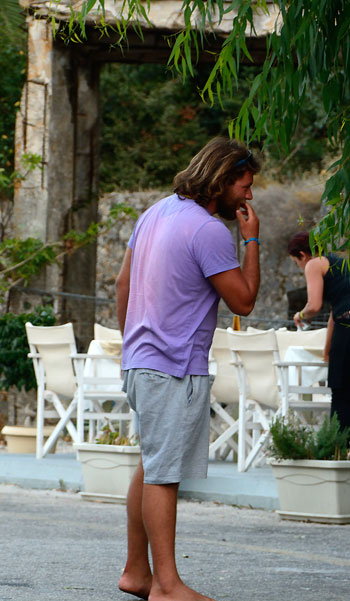 Wednesday 24th - The last couple of days have seen a change in weather come through. Yesterday it was quite windy, but today it's basically warm and overcast.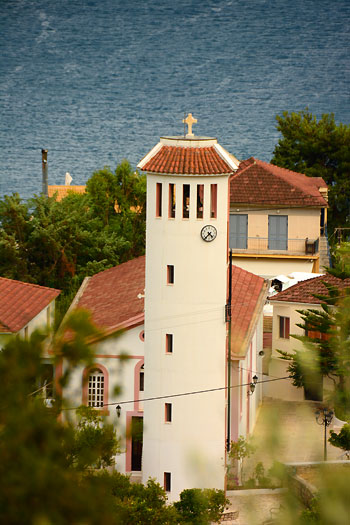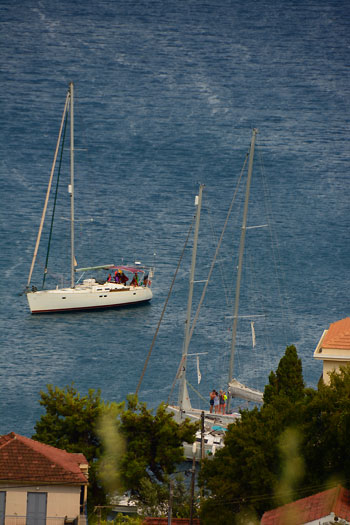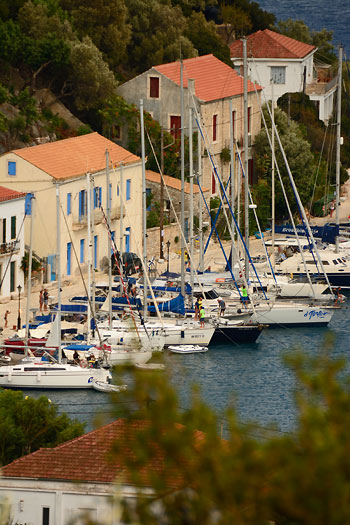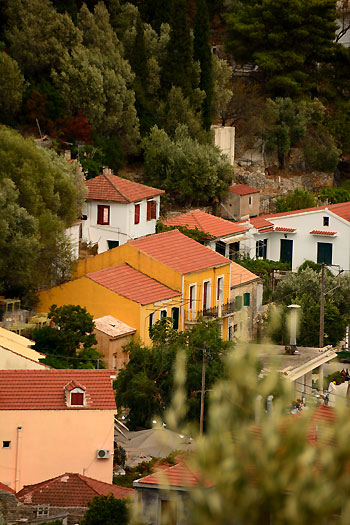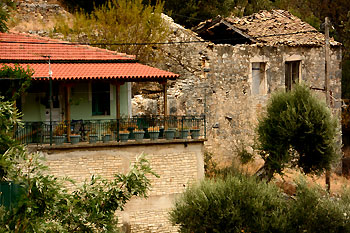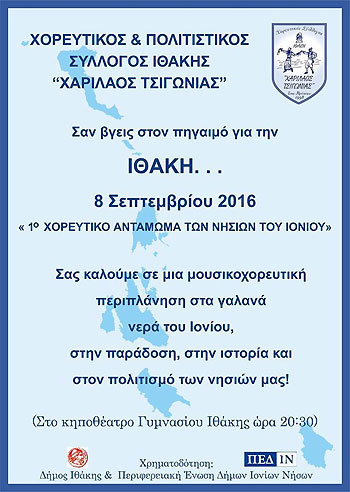 Thursday 25th - Below - Gunilla Iverson Exhibtion at the Kioni old school.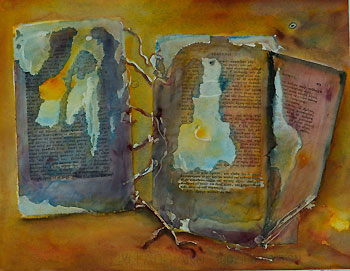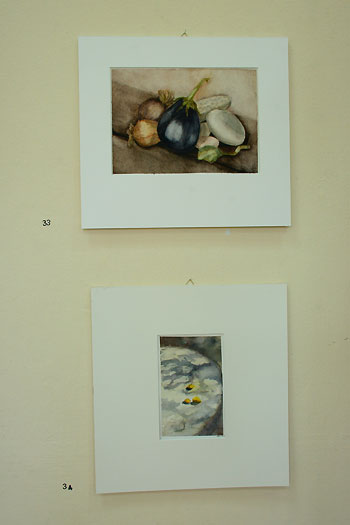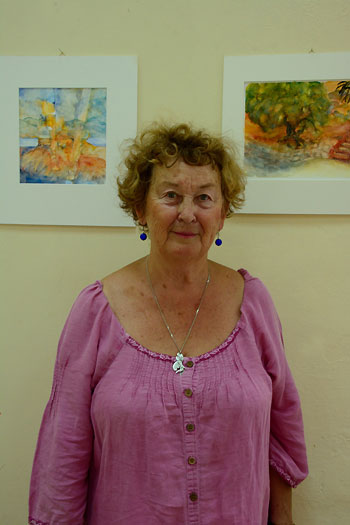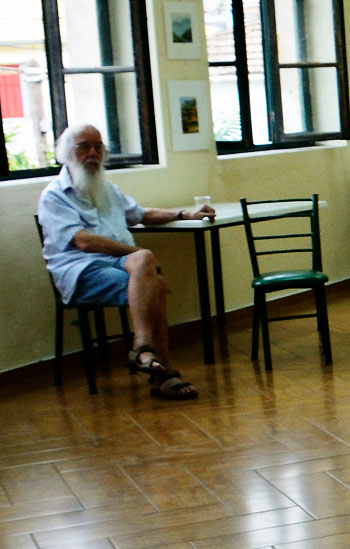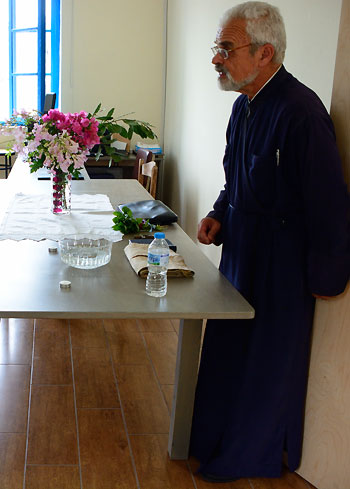 Above - Papas Babis blessing the new Library in Kioni, located at the old school building.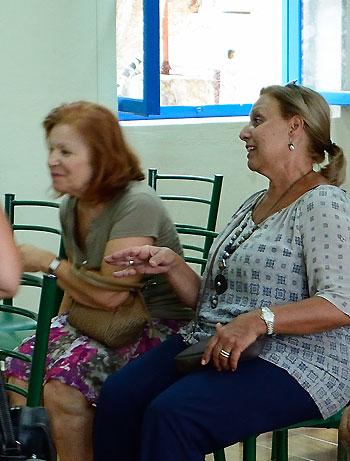 Friday 26th - Lots going on as we edge toward the end of August.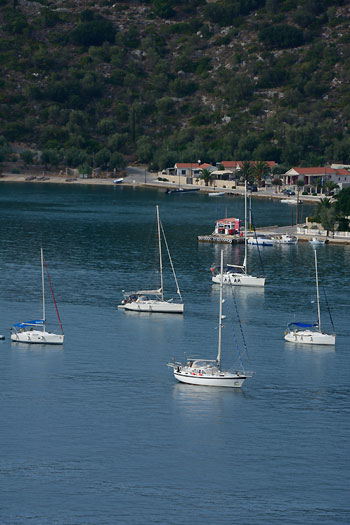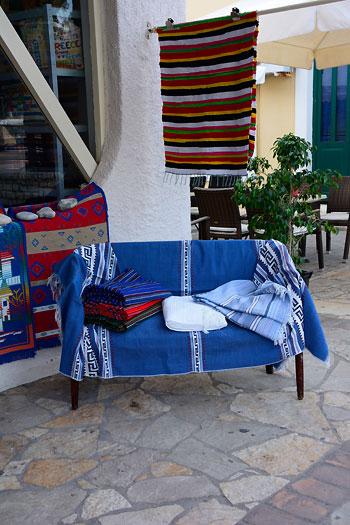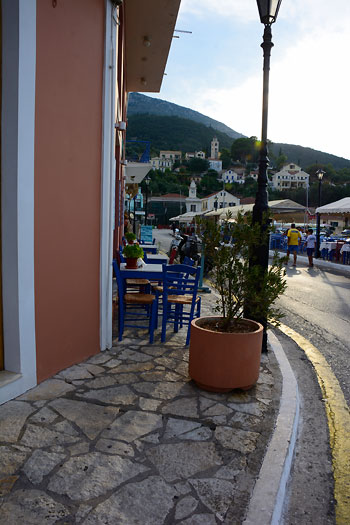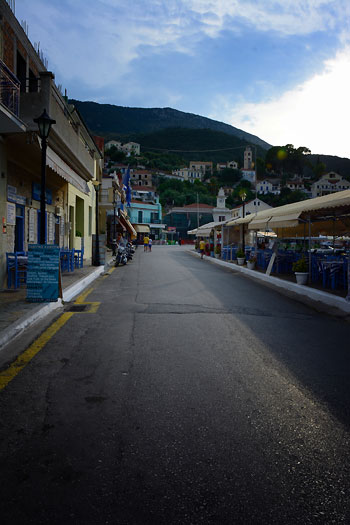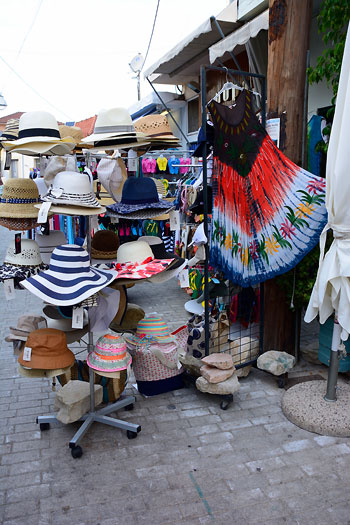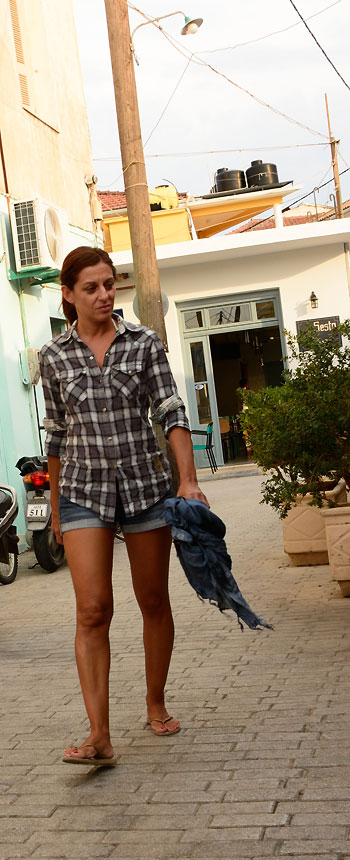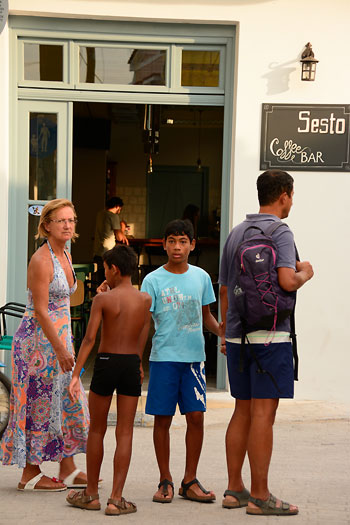 There's been quite a few new shops and cafes opening this season. Good to see we're still going forward despite the sometimes dire economic predicament.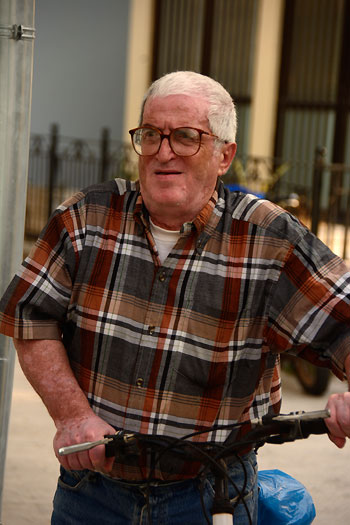 If you're in a party kind of mood, you can head along to Gidaki Beach tonight for a beach party to remember. Starts at 7.30pm
Monday 29th - Below - Dionisis Daglas from Ag. Sarantas. One very talented artist even at his tender young age. This boy draws like a professional and has taught himself English from watching and listening on his computer. You can see some of Dionisis' work at The God's Gift shop in Frikes.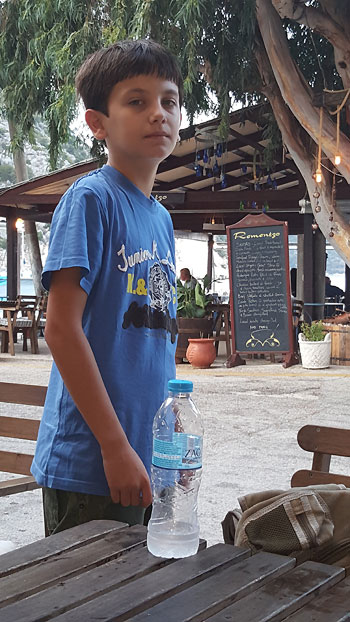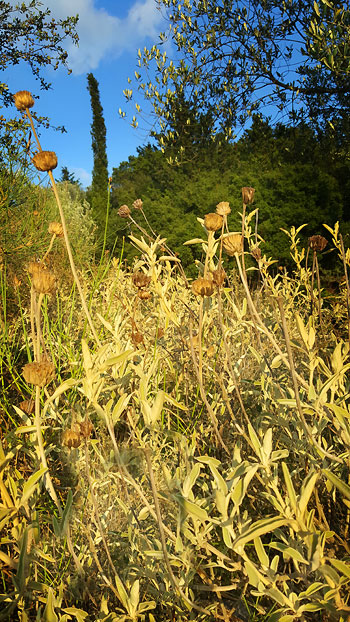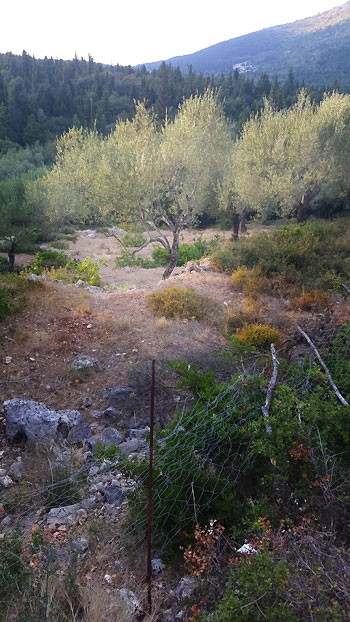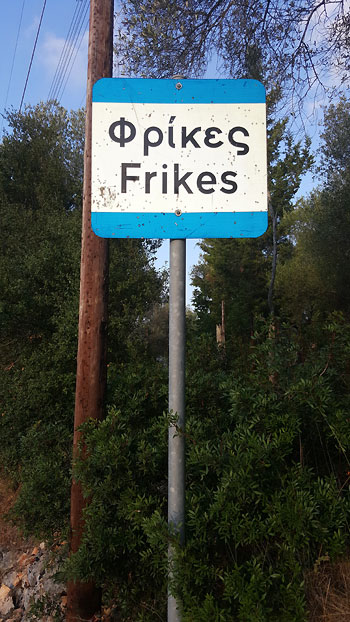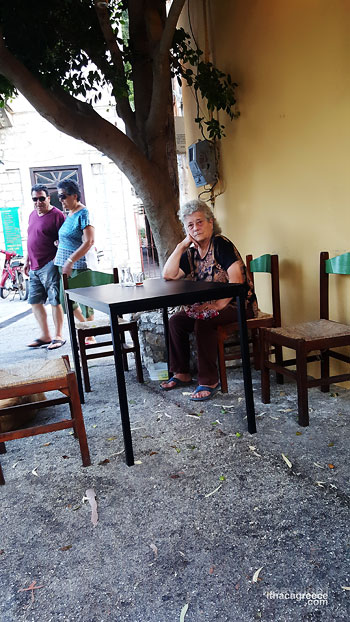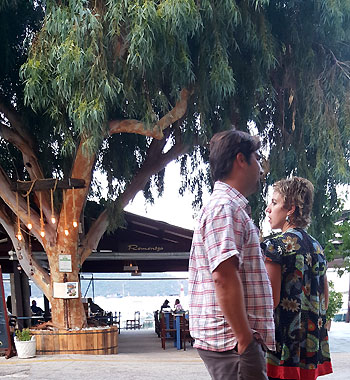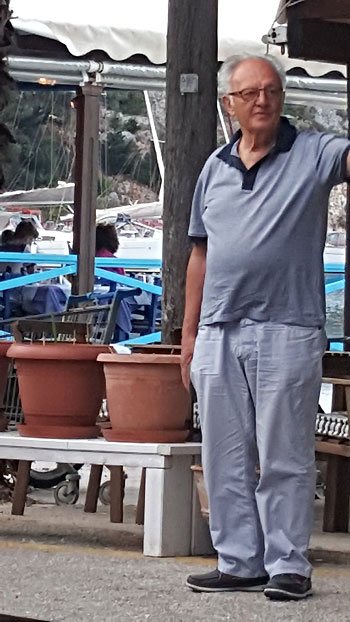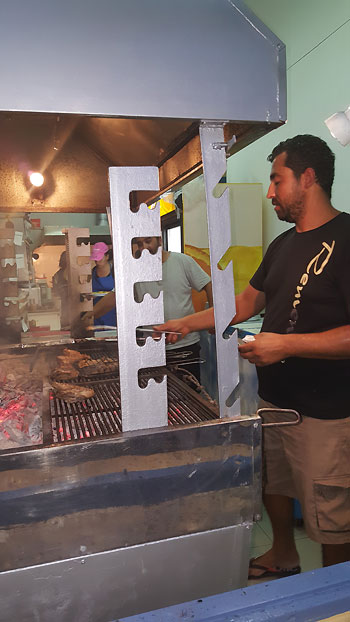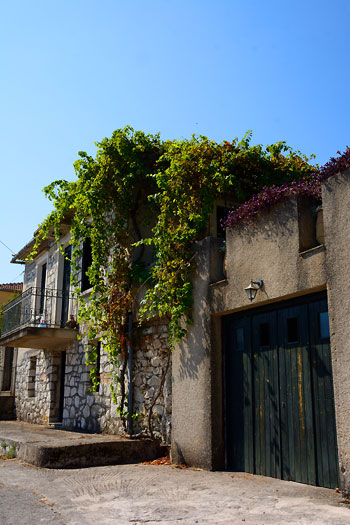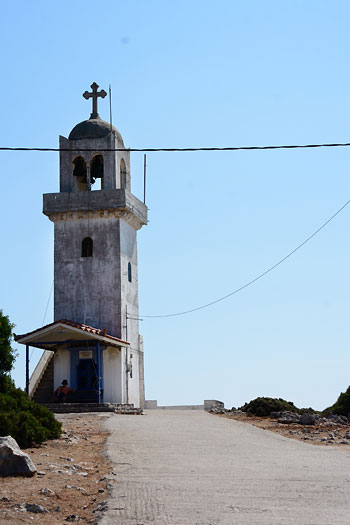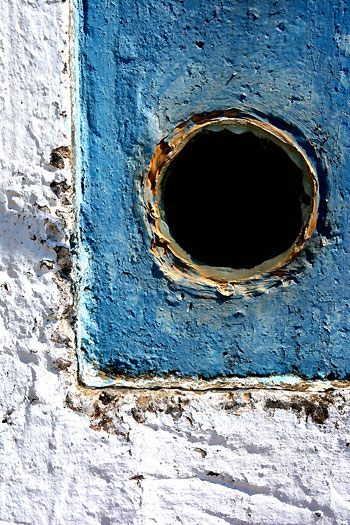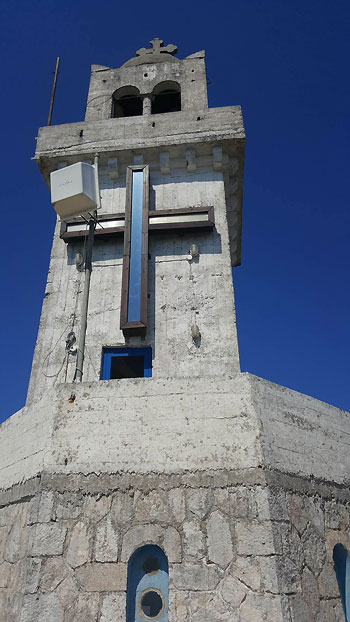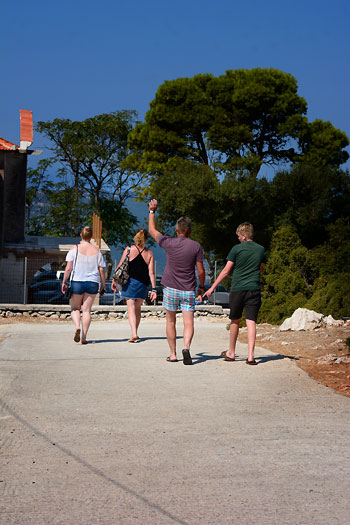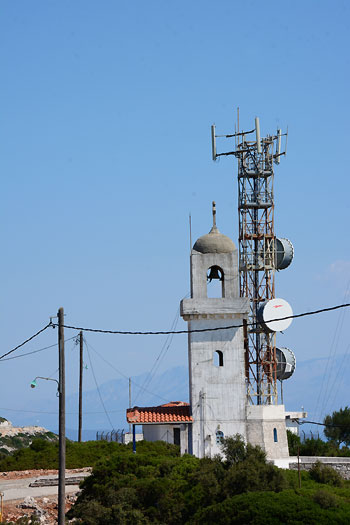 Above - Having excellent mobile reception on Ithaca, does come at a price.