What's New On Ithaca Greece
July on Ithaca
Summer fun on Ithaca Greece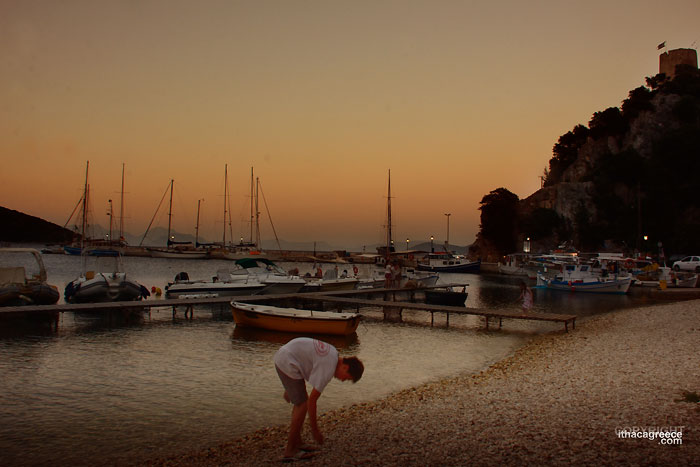 July 2016
Monday 25th - It's hotting up. Lots more people everywhere. The island is buzzing with acitivity as it should for Summer.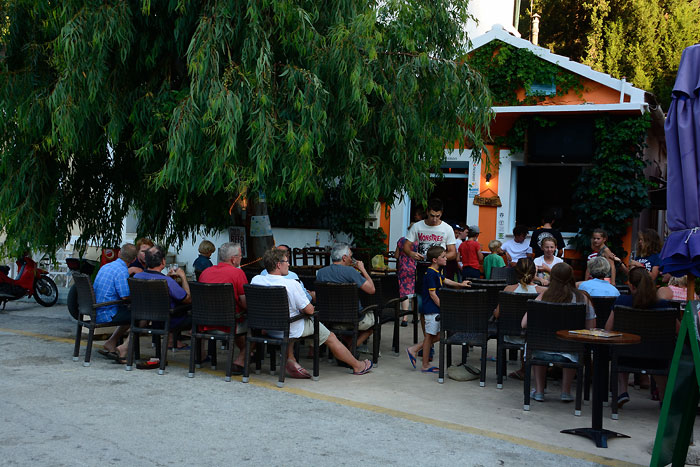 Above - Frikes. Below - Platrithia.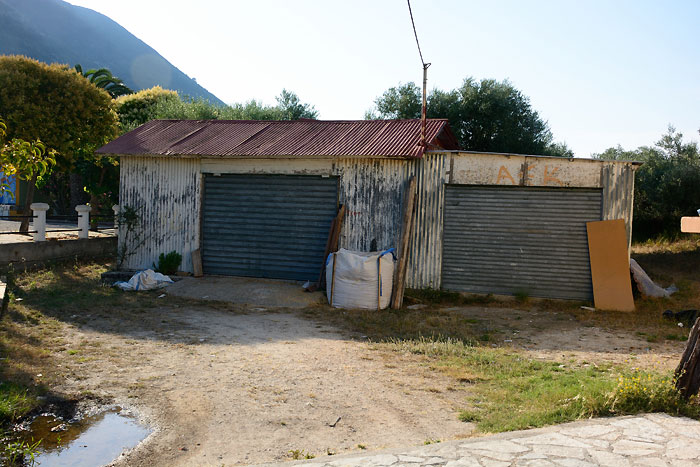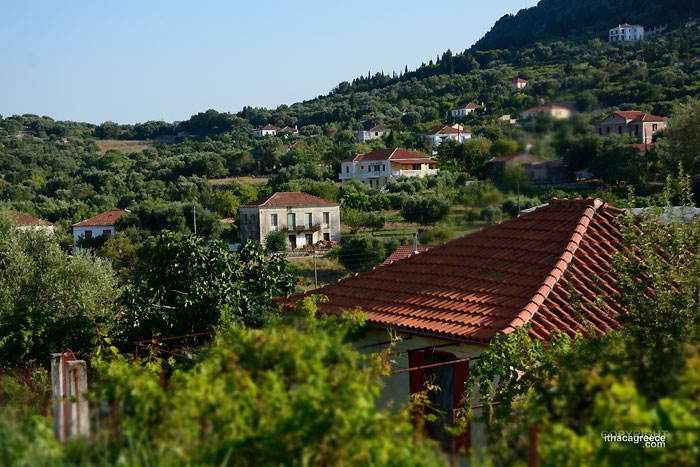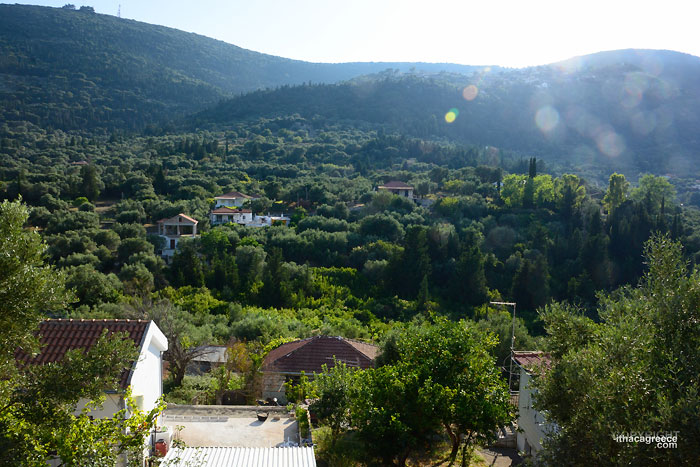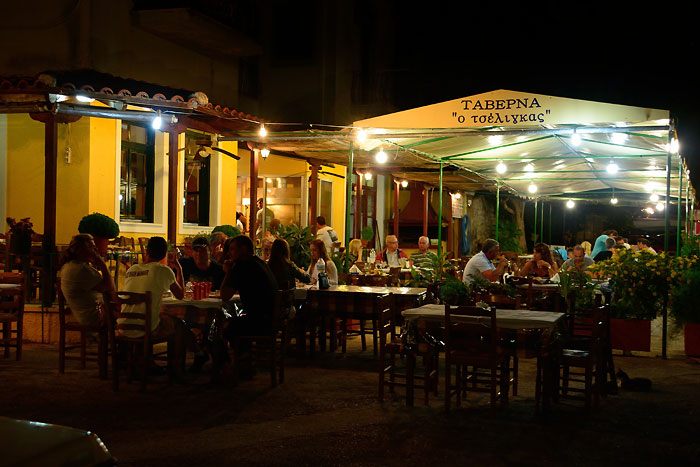 Above & Below - Stavros.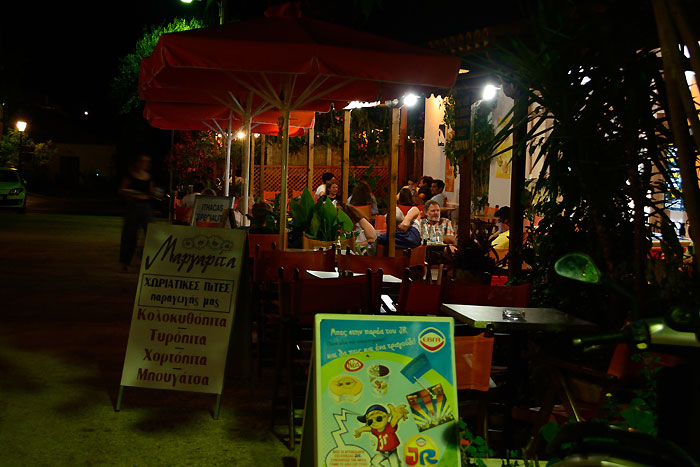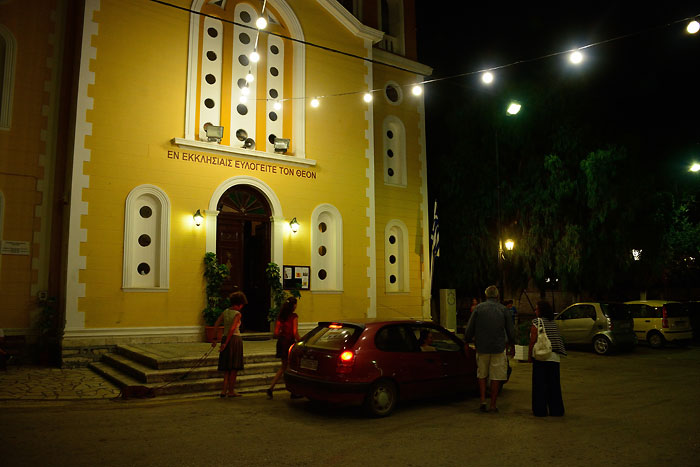 Wednesday 27th - While during the day, it's beach time, don't forget there are also some things to do at night. On the 30th of July is the annual Wine Festival in Perahori. Always alot of fun. There is an entry fee, but it goes toward the community.
Below - Dexa Beach.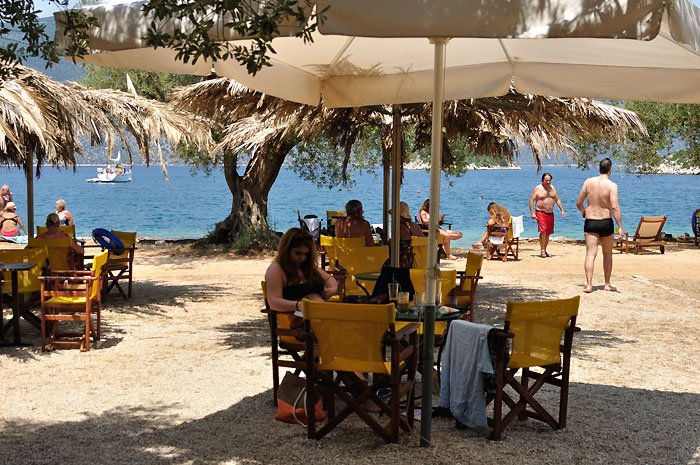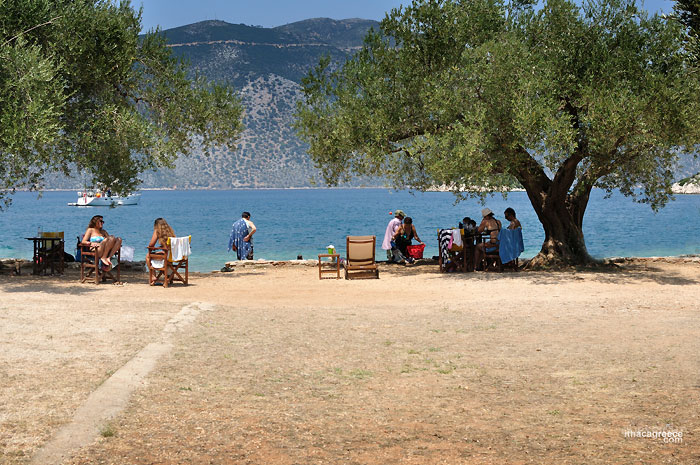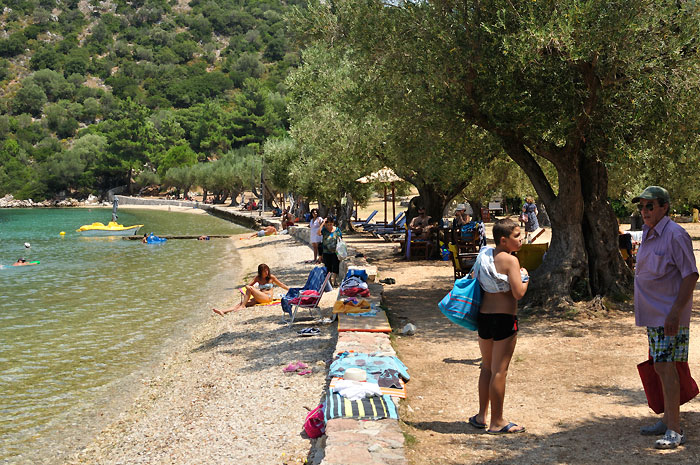 Thursday 28th - Below - There's a new shop in Stavros called Palios. It's a vintage/secondhand shop that also sells locals artists pieces and music. I'm happy to have some of my music works (lola demo) for sale in the shop along with painters and sculptors. I have been recording music under the name of lola demo since relocating to Ithaca 14 years ago. I was, as was Rien Post, who runs Palios, very surprised I have 17 cds. That's quite a catalogue, and I'm quite proud of it.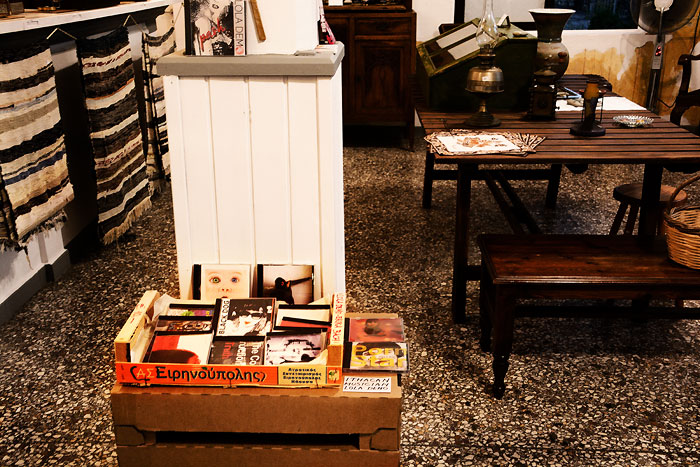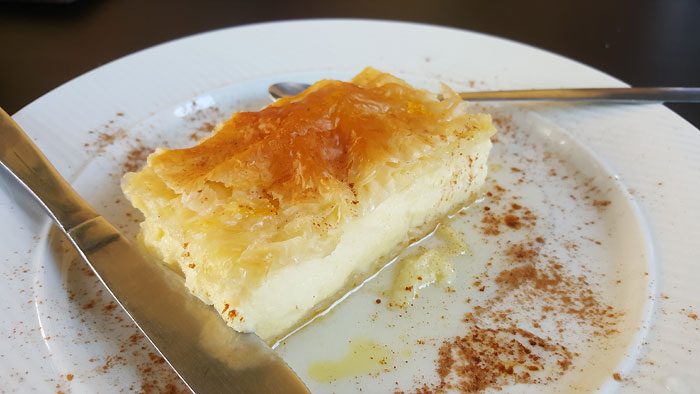 Above - Galaktobouriko. A greek sweet. Below - Demetri from ithacagreece.com and Rien Post from Palios in Stavros.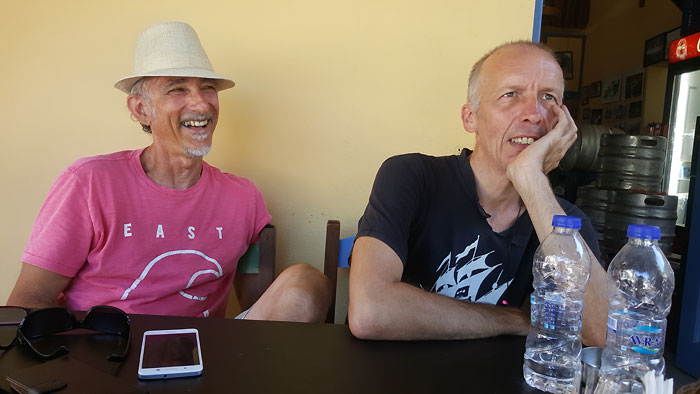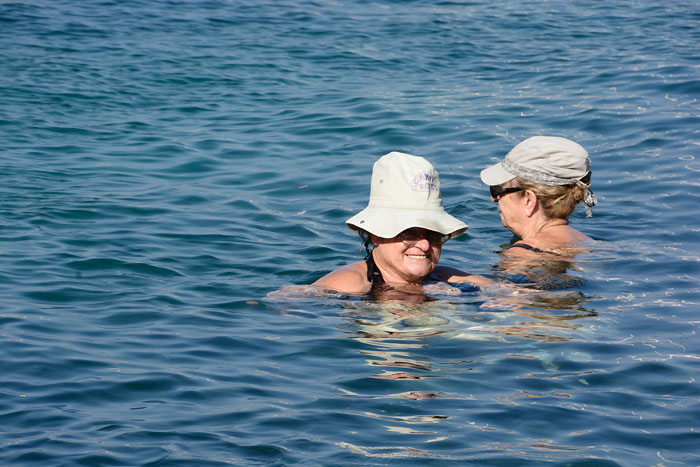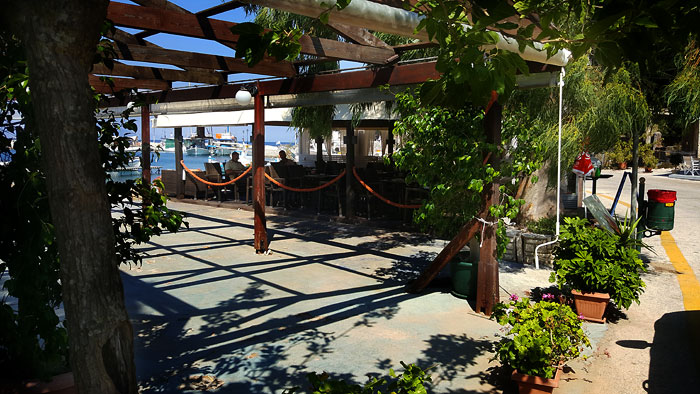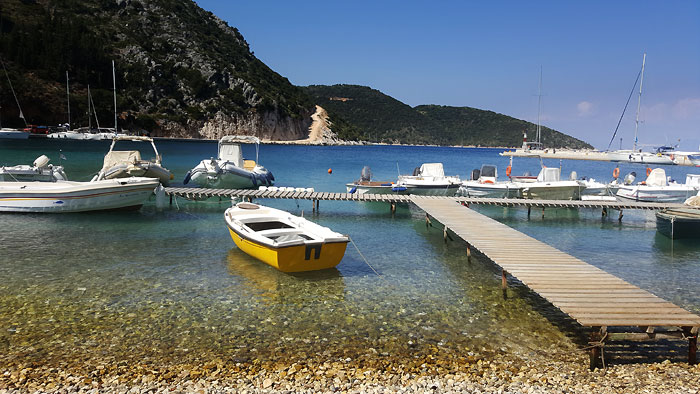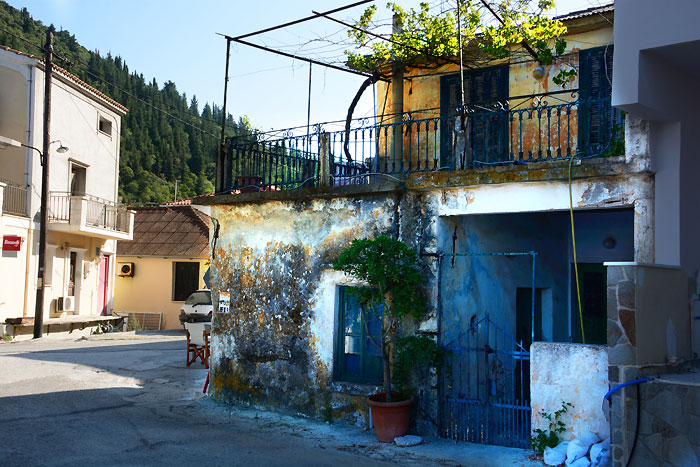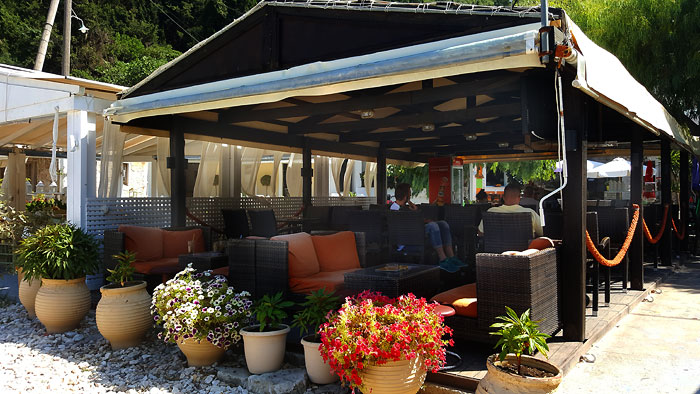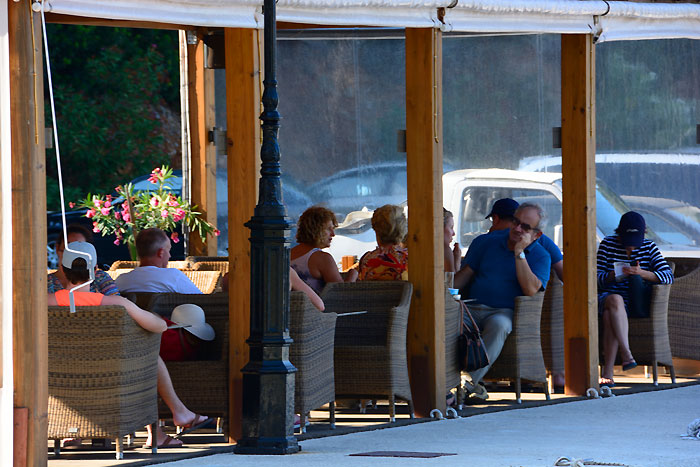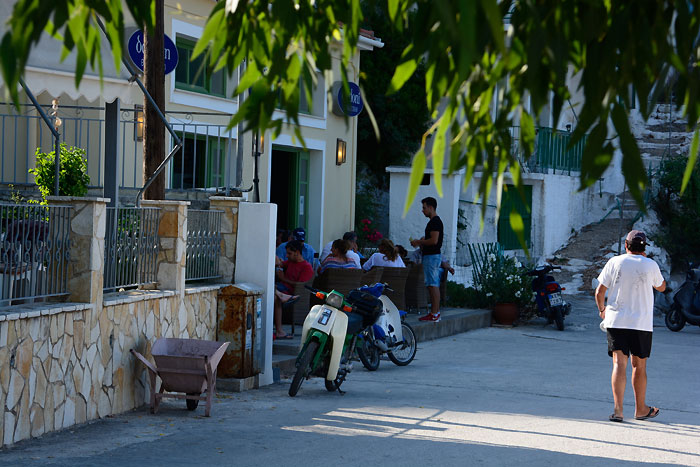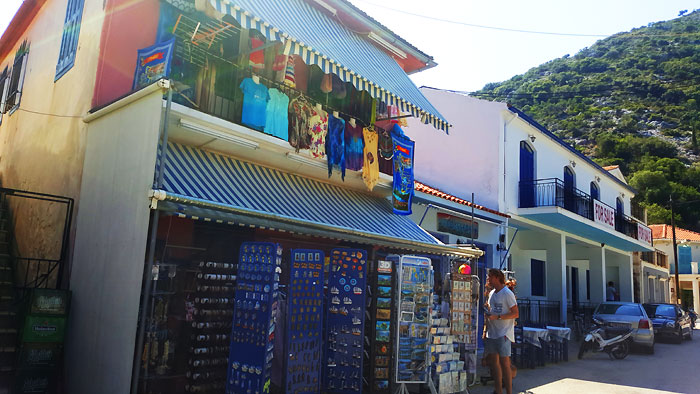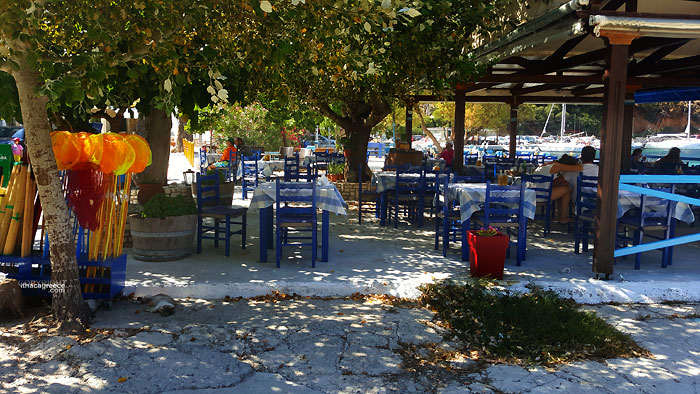 Sunday 31st - Last night Perahori village in the mountains above Vathy in the south of Ithaca, celebrated it's annual Wine Festival. Click Here or on pic below for a few photographs of the night's celebrations.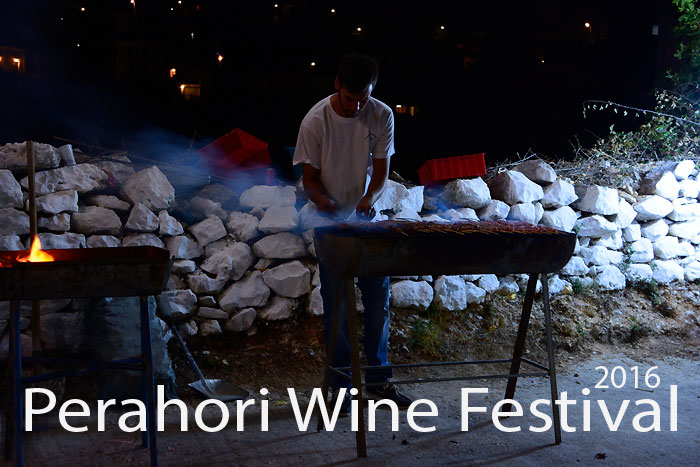 ---
July 2016
Fully into the Summer Season
Monday 25th
People coming back to Ithaki again and again. We all become like one big family.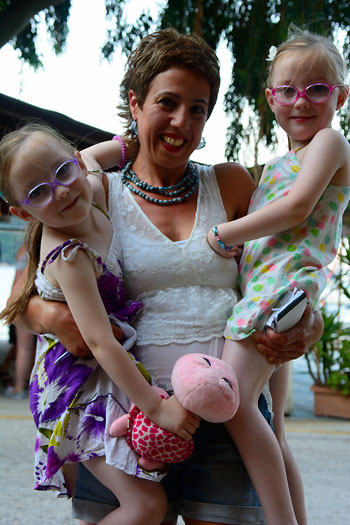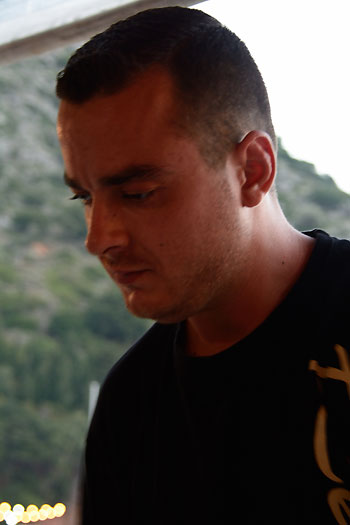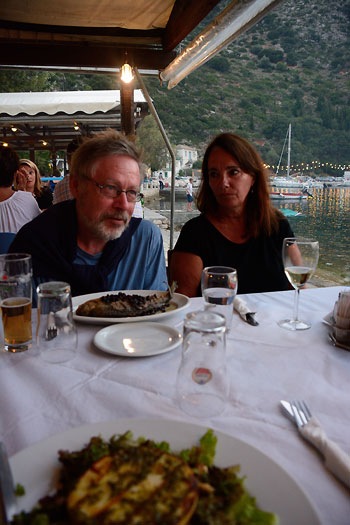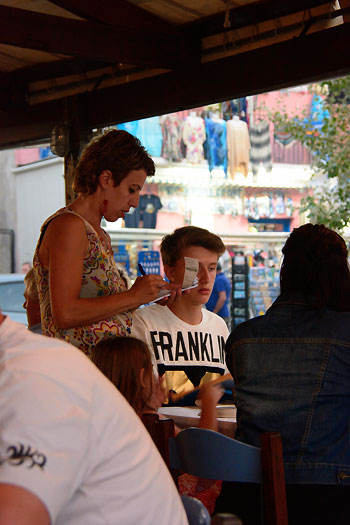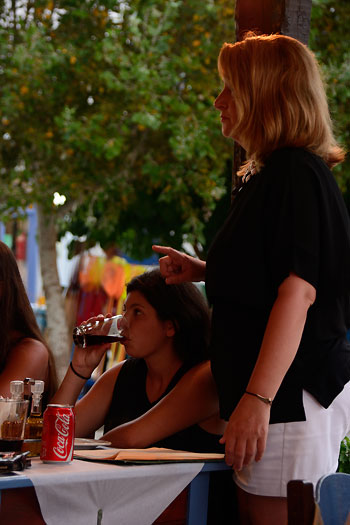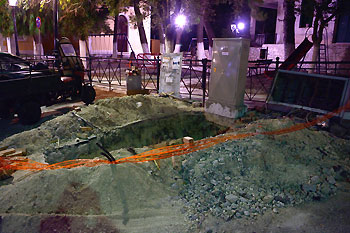 Above - So there's a big hole dug at the edge of Stavros which has meant some residents have been without telephone and internet for over 1 week.
Below - Here is a photo of the old bakery in Kioni when it was still working. Photo taken by George Florence.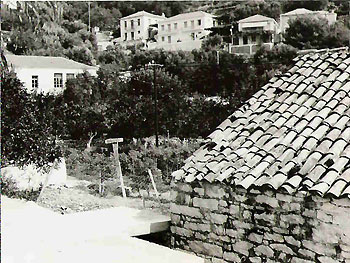 Wednesday 27th - At this time of the year, everyone heads to the beach. Below - Dexa Beach with sunbeds and umbrellas, also a Cantina for refreshments, and of course the lovely olive trees for some much needed shade from the sun.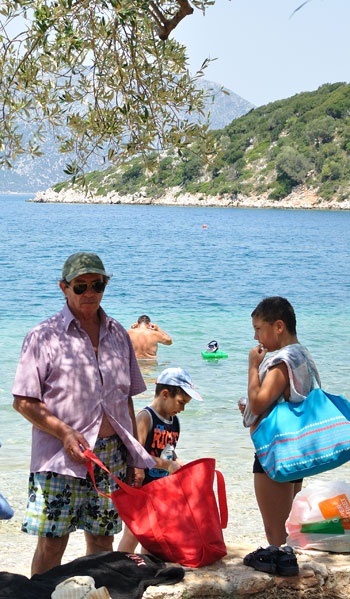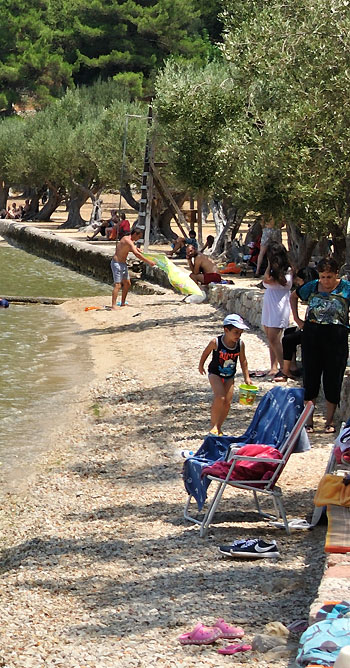 It's almost August, and of course August means the Stavros Festival, Frikes will also be having it's festival then and in Kioni there's the Kioni Music Festival. Lots more too. Keep your eyes out on bulletin boards around the island. Unfortunately, ads don't come out fast enough sometimes for me to get them on the calendar.
Thursday 28th - Another brilliant day on ithaca Greece.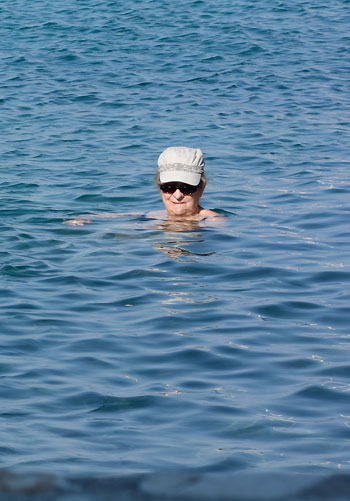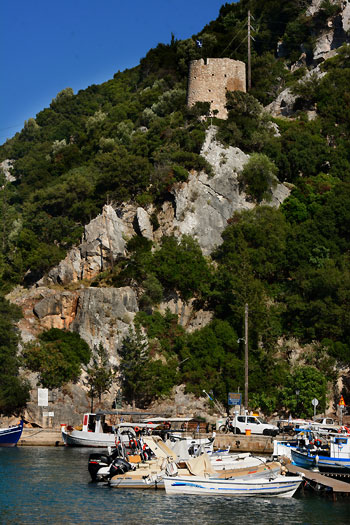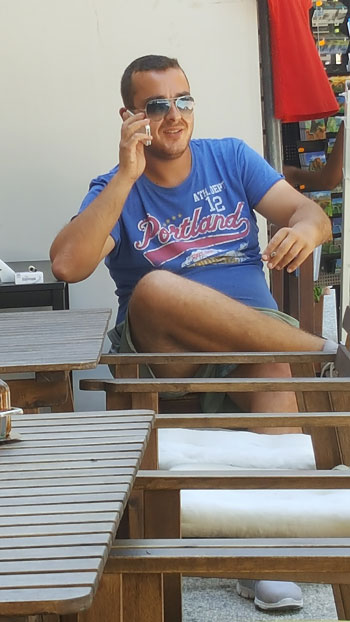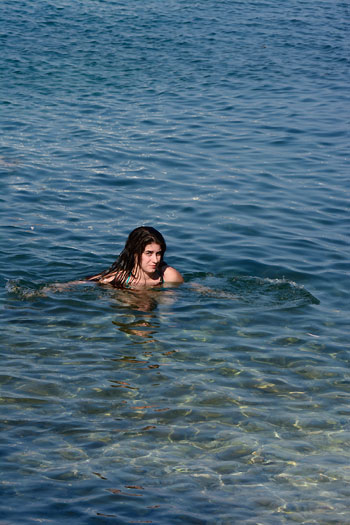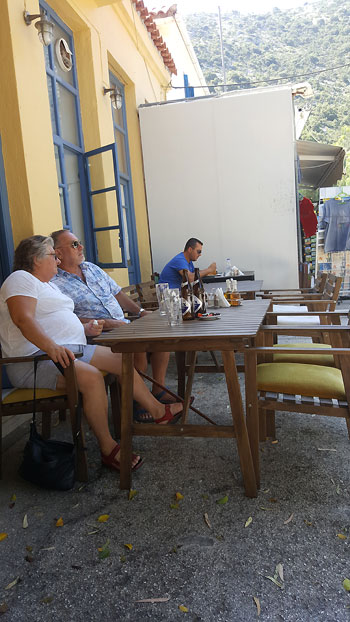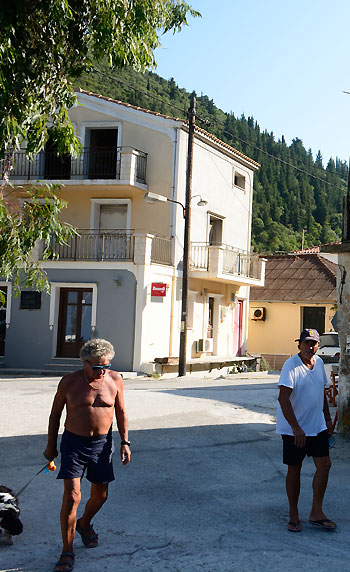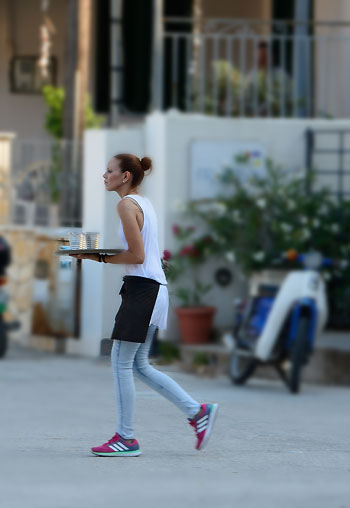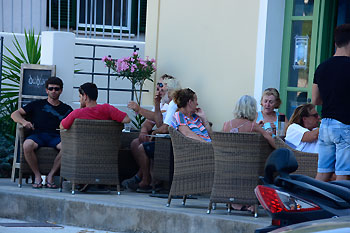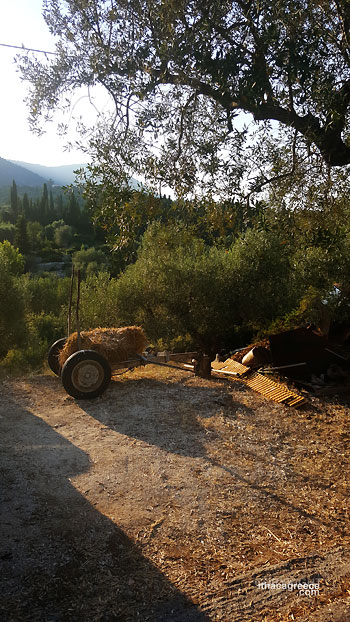 So much going on this summer, keep an eye out on the Events Calendar, but also if you're on the island, look at the notice boards. Sometimes things aren't advertised with plenty of warning, but maybe worth catching if you're here.