What's New On Ithaca Greece
July on Ithaca
Summer on Ithaca Greece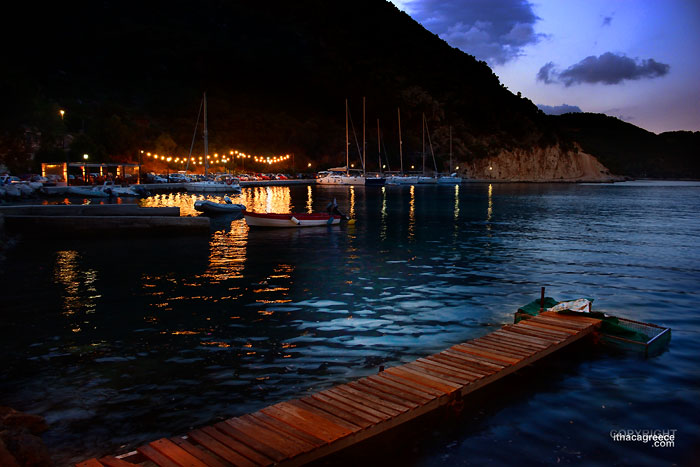 July 2016
Saturday 16th - The summer weather continues, but with a welcome cooler change last night. A little wind cleared the atmosphere nicely.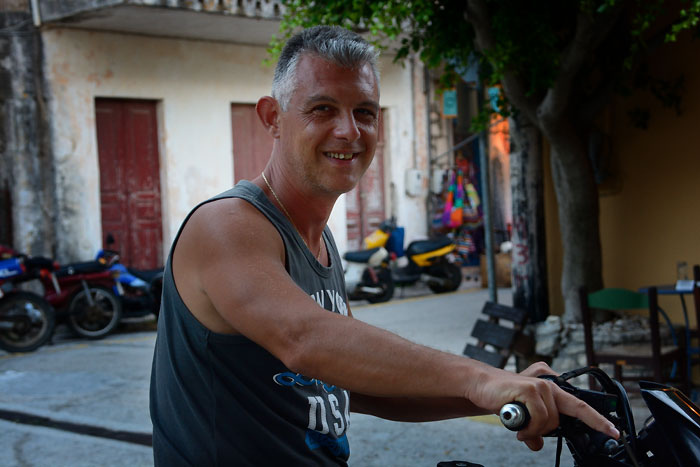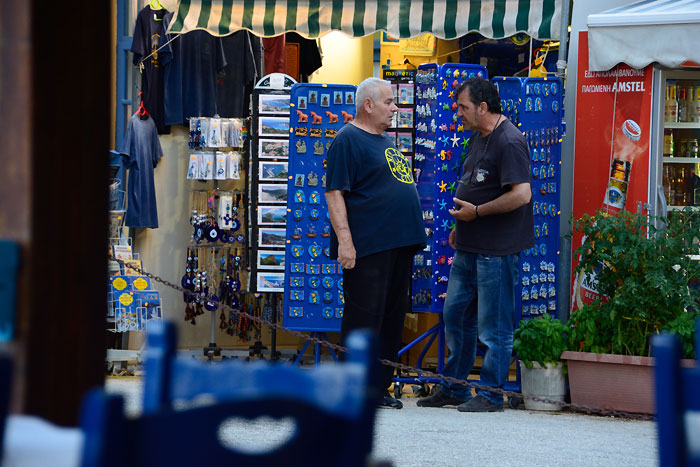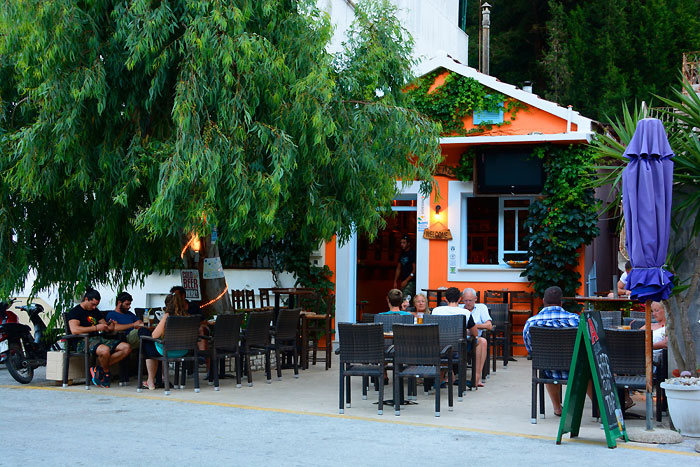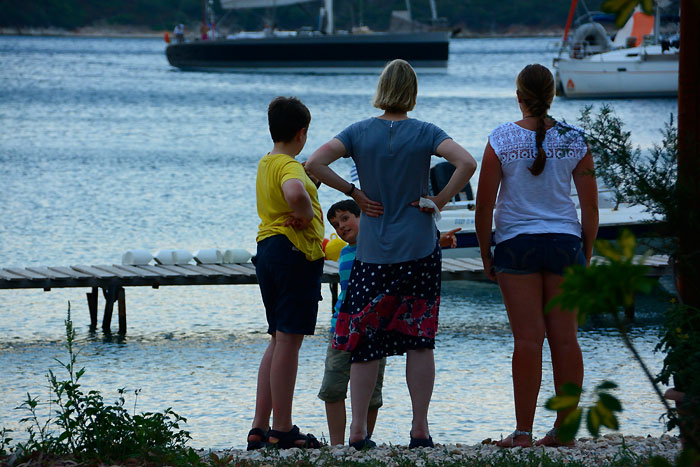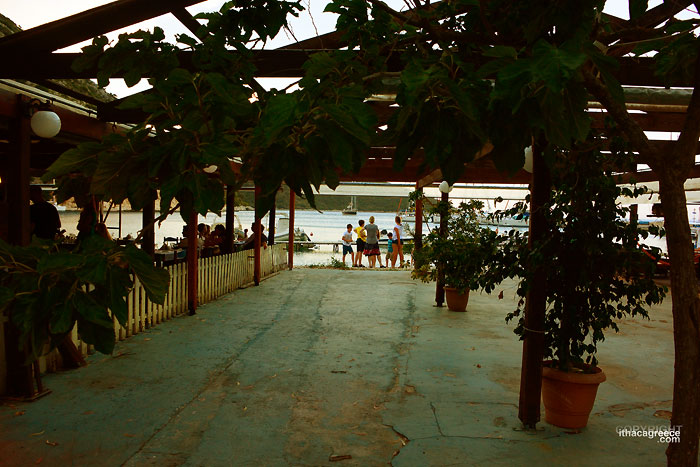 Monday 18th - A cooler change a couple of days ago, has really brought the temperture down due to a windchill. It's very pleasant though.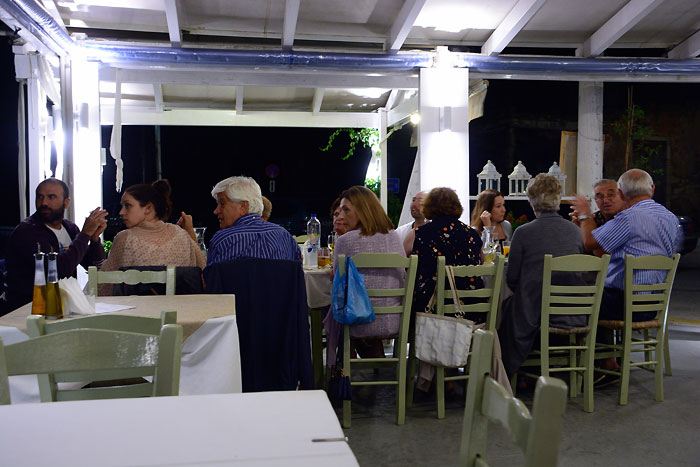 In summer everything has to do with sun, sea, food and socializing. It's like a 3 month long party.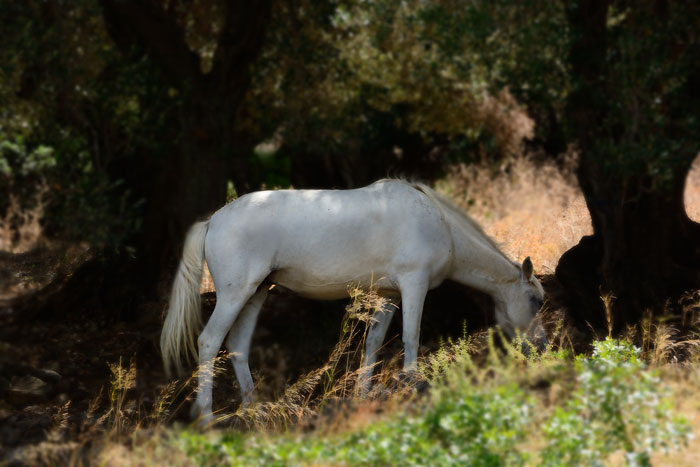 Lots of horses around in the olive groves. Well, maybe not lots, but definitely one or two here and there ;)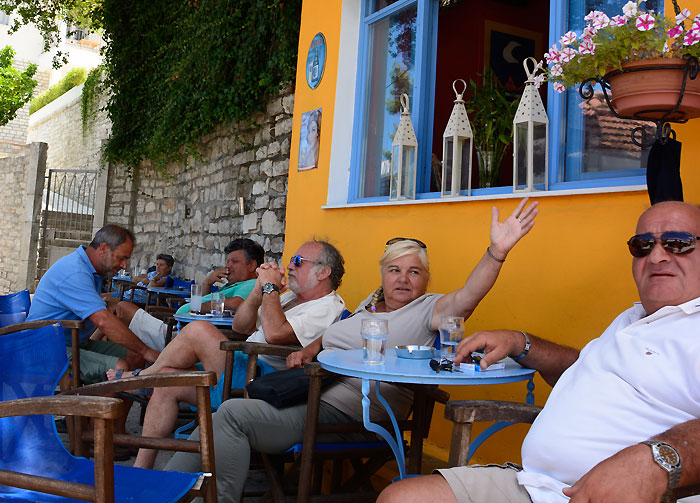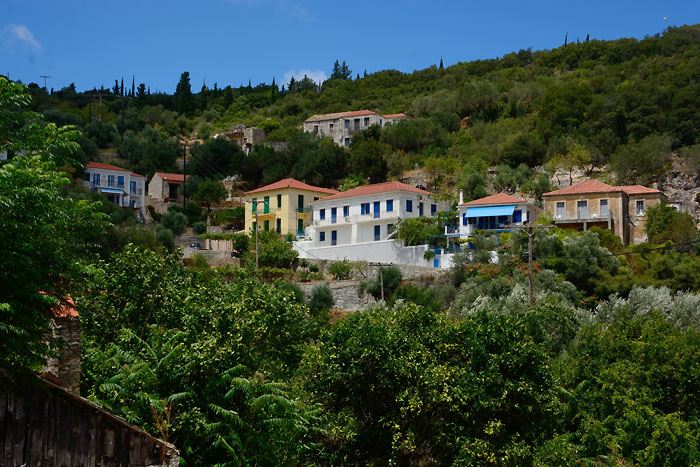 Below - When I first came to Ithaki in 1983, this building was the Kioni Bakery and this is where we got our bread from. It was pretty delicious too. Wood oven baked bread. Now it's just a shell, with the roof ready to cave in. Such a shame.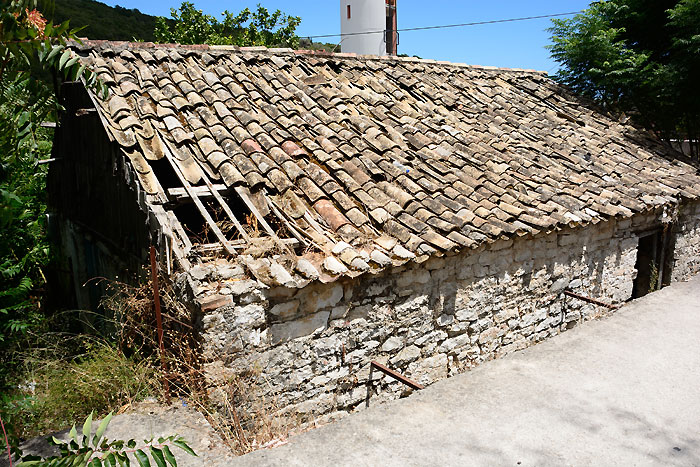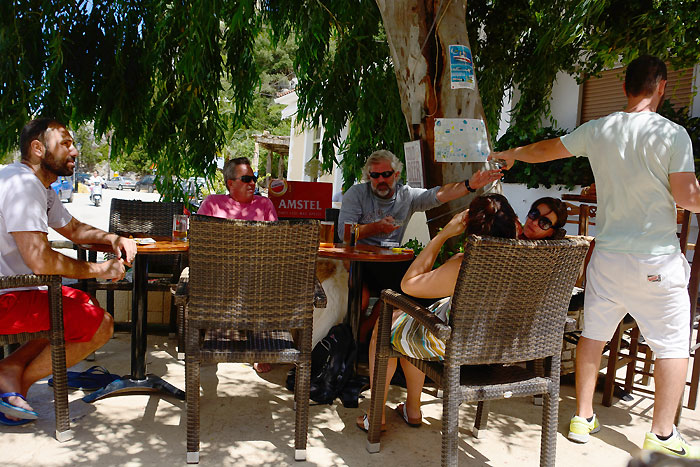 Above - Fiorendino Cafe Bar in Frikes, continues to keep the tradition of a lazy afternoon under a shady tree with a good conversation and good drink.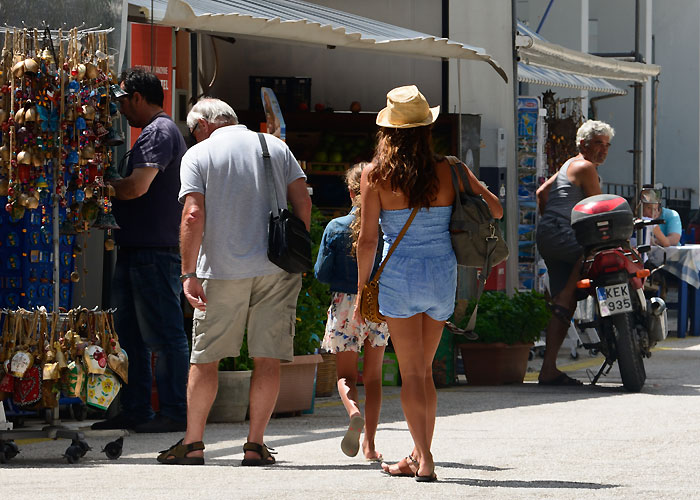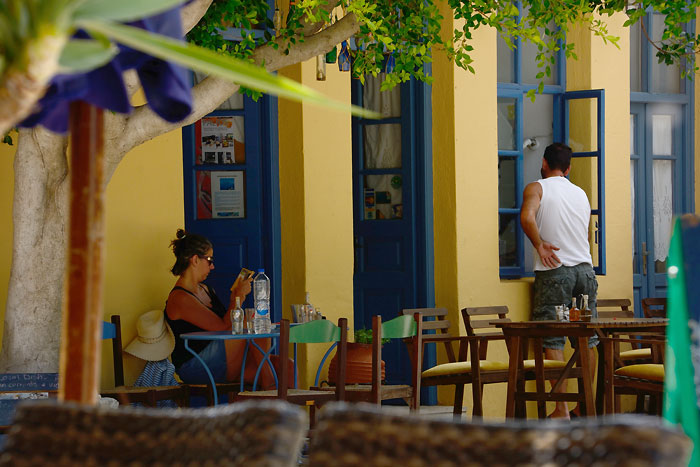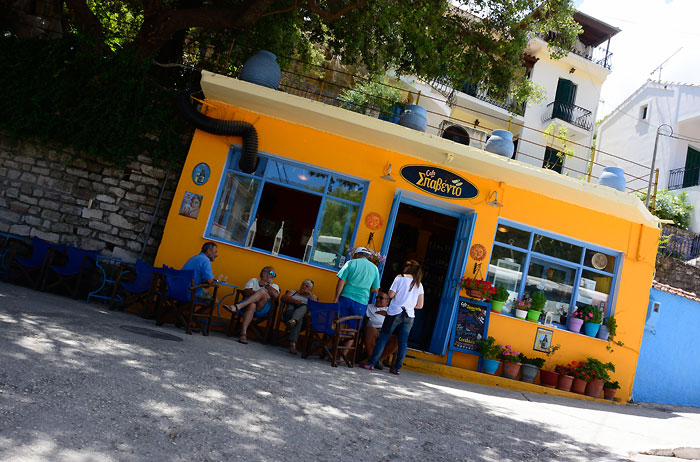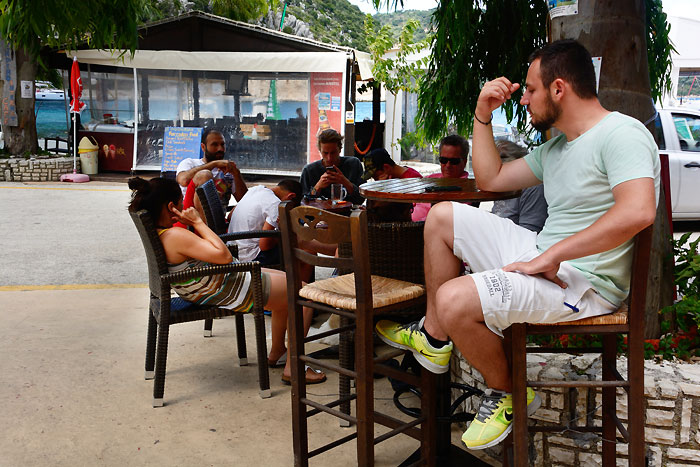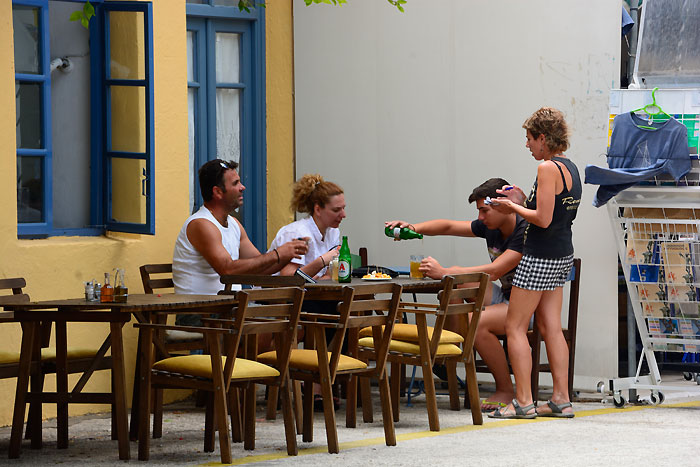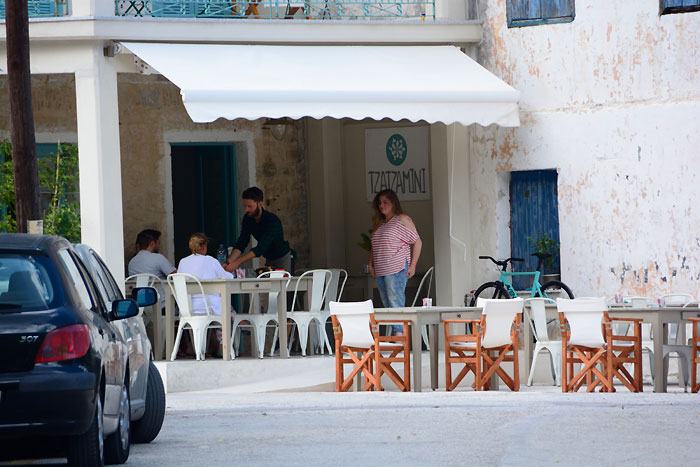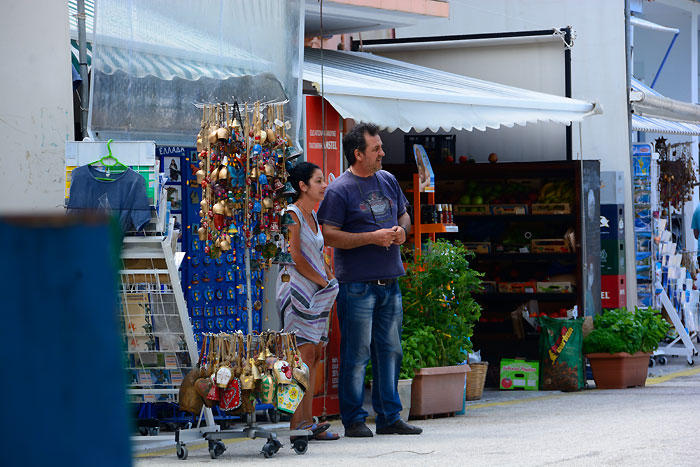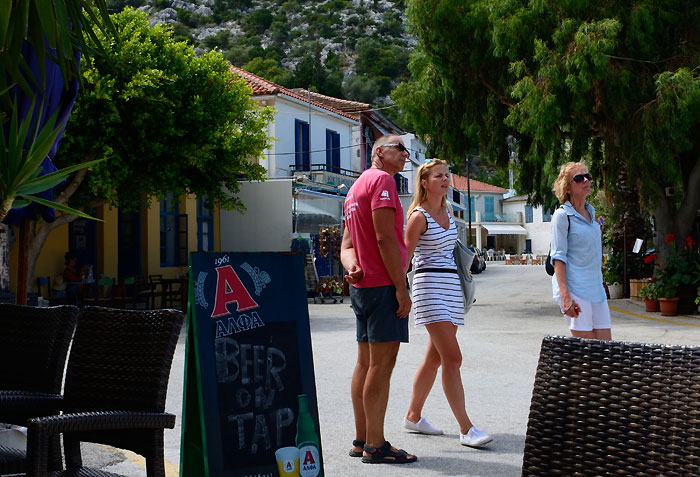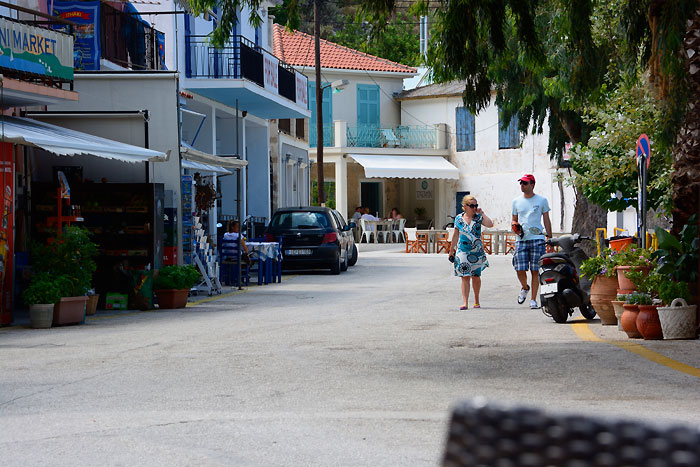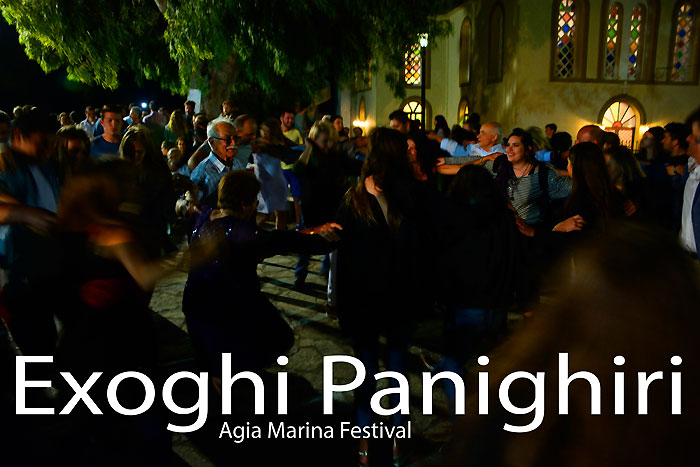 Above - Last night the Exoghi Panighiri, kicked off the first Summer Festival of the season with a big bang. Great night, lots of fun, despite the cooler temp and a little wind. Nothing stops the party on ithaca! Click Here or on photograph above for more pics.
Tuesday 19th - Everything is brilliantly colourful during Summer. Colours jump out at you as if you're looking a postcard.
Below - Kioni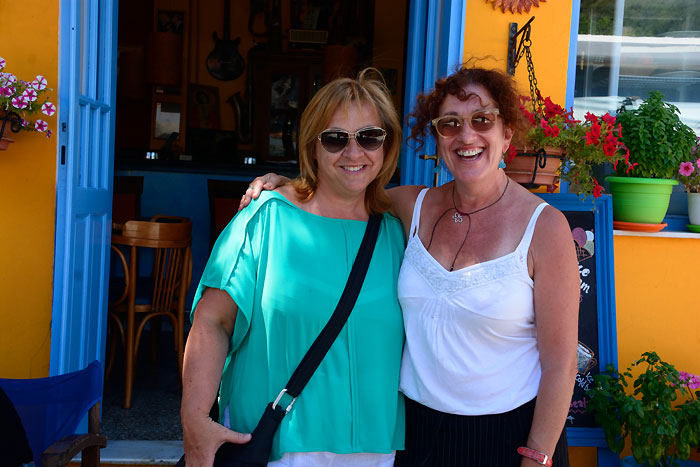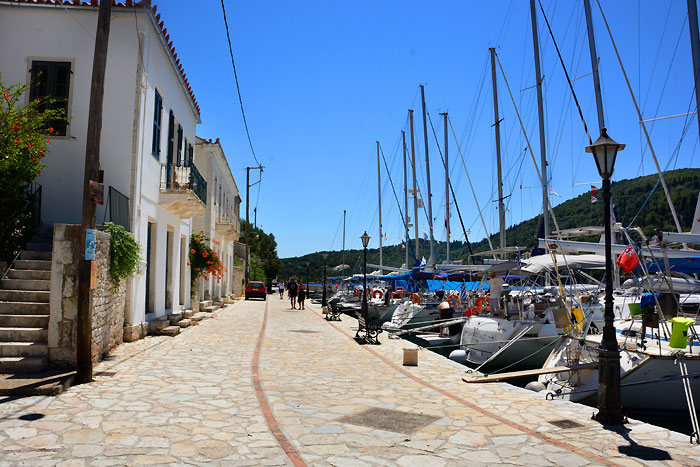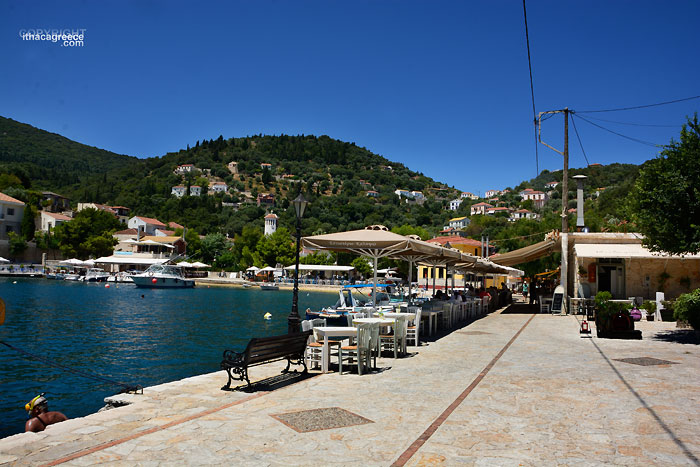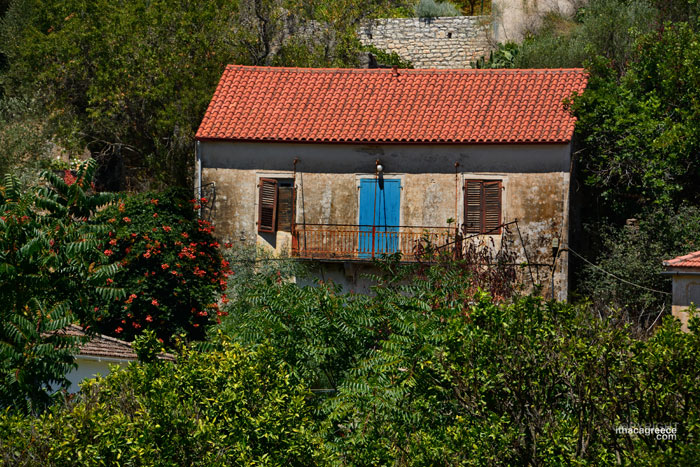 Tonight in the Kioni car park En Xoro will be performing. En Xoro is Ithaki's junior dance company. The car park is being transformed as I type, with stage and lighting and seating for tonights performance.
Wednesday 20th - Tonight is the big Kioni Panighiri, so get along and enjoy some traditional Summer Festival time on Ithaca.
Last night En Xoron had a performance of their dance group in the Kioni Car park. For some more pics. Click Here or on photograph below.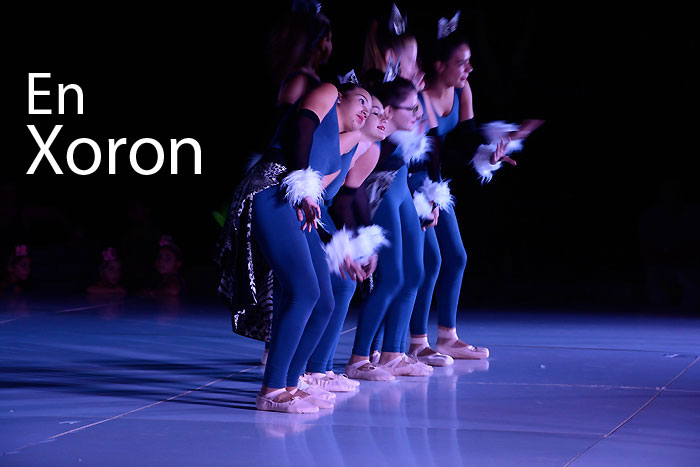 Thursday 21st - Last night was the big Kioni Panighiri. Lots of people. The village was brimming over with colour and fun. A great night for all, especially all the visitors to the island who were treated to a traditional festival of dance, music and wine. For more pics CLICK HERE or on photograph below.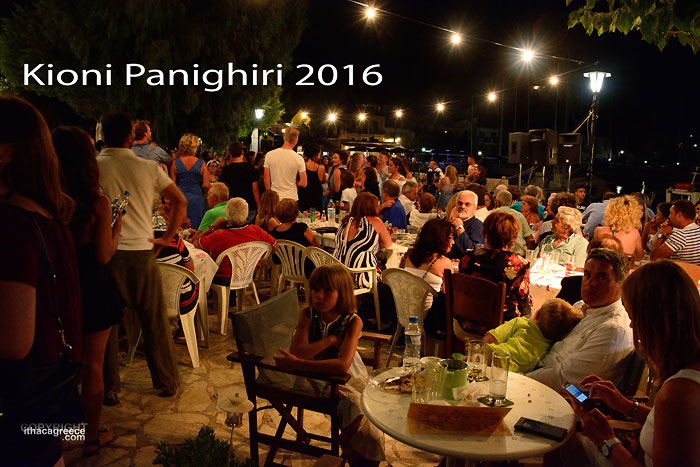 Saturday 23rd - Another magnificent day on Ithaca Greece. People tend to think that the Aegean is Greece, Mykonos, Santorini, and although these are spectacular islands, the Ionian islands offer a less superficial experience. The REAL Greece can still be found here, especially on our small and traditional island of ithaca aka Ithaki.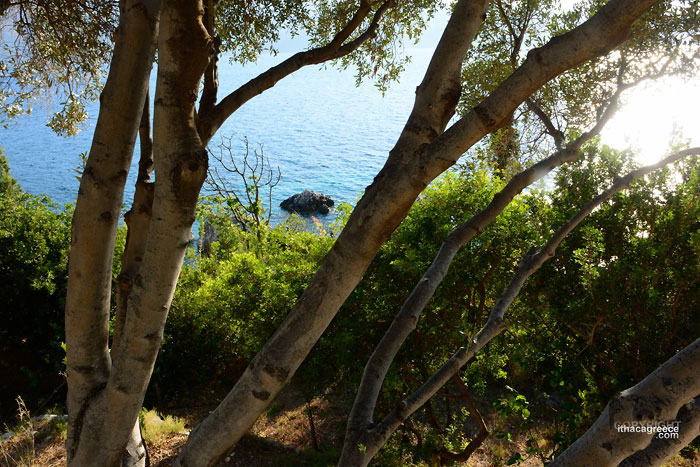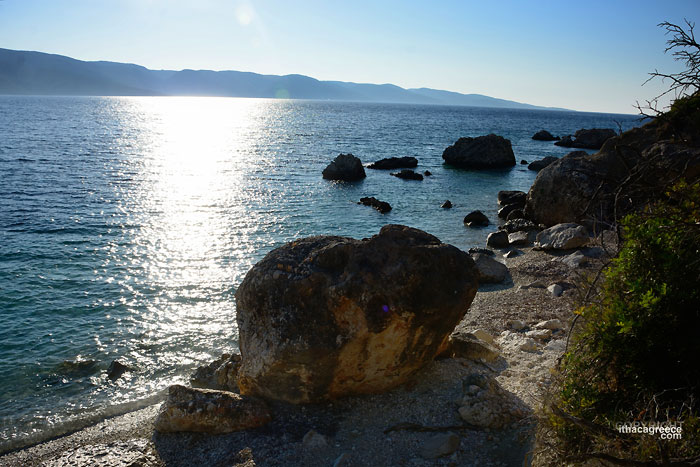 Above - Ag. Ioannis Beaches face west, so you can just imagine the long drawn out sunsets and their stunning colours.
---
July 2016
Fully into the Summer Season
Saturday 15th
Can't believe we're into the festival season already. It starts tomorrow with one of my favourites, Ag. Marina Festival in Exoghi. It's always fun and the community go way out of their way to make sure that every year is just that, fun. It also manages to collect a little cash to maintain the village church which the festival is named after.
Below - Vathy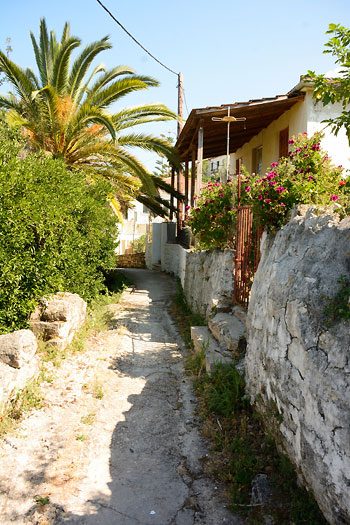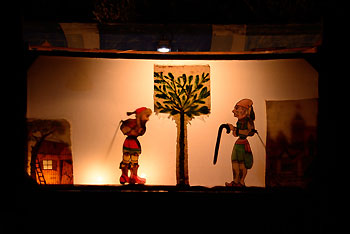 Above - The other night in Platrithia there was a special Shadow Puppet show for the northern Ithacan kids at the Limnes square.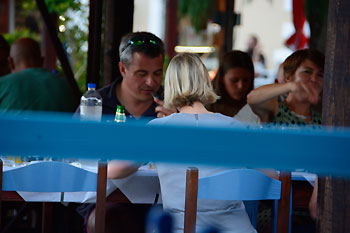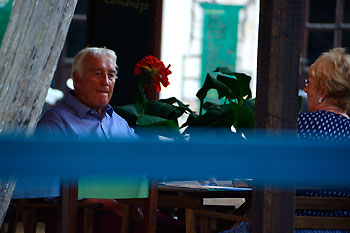 There are a lot of people on the island now and more and more coming every day. It's also becoming a bit of a squeeze on the roads. I'd like to just remind everyone our roads aren't wide enough to speed along or drive on the wrong side of, at some point there will be a car coming the opposite way. Unfortunately it gets a little hairy with tourists forgetting they're on a road and stop in the middle of a bend or without paying attention. Just a friendly reminder that accidents can happen even on holiday. Please be careful everyone, that includes Ithaki's speeders. There's a few of those too. I will chase them down though and give them a piece of my mind ;)
Monday 18th - Just look at the blue skies we get here in the Ionian.
Below - The Kioni Bell Tower.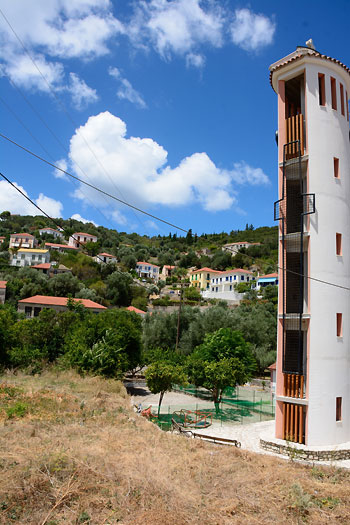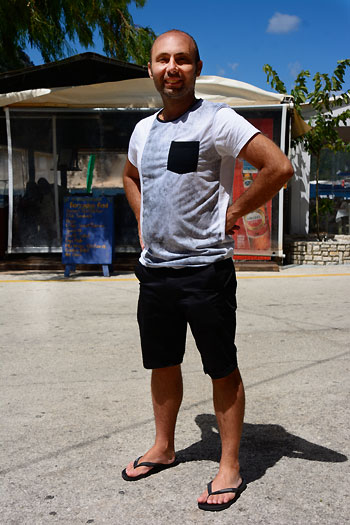 Above - Peter Fatouris (part-time Fiorendino Bar in Frikes) can't stay away from Ithaki, no matter how hard he tries. He has a new life in Australia, but summers are like a magnet for those with Ithaki in their heart.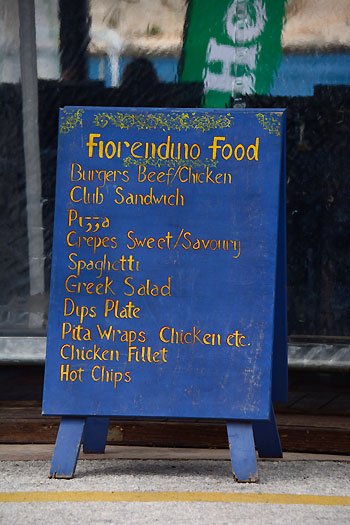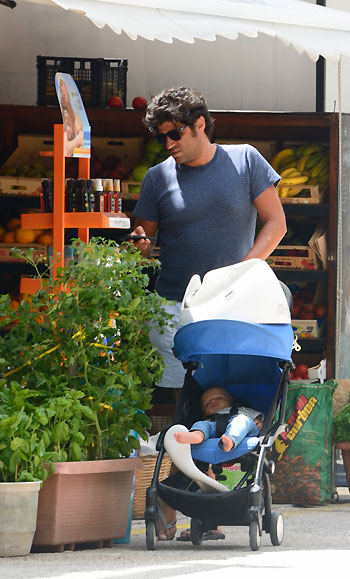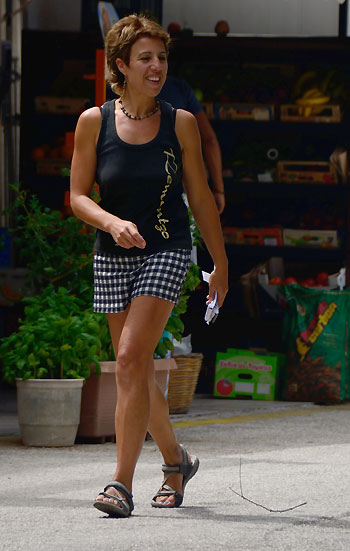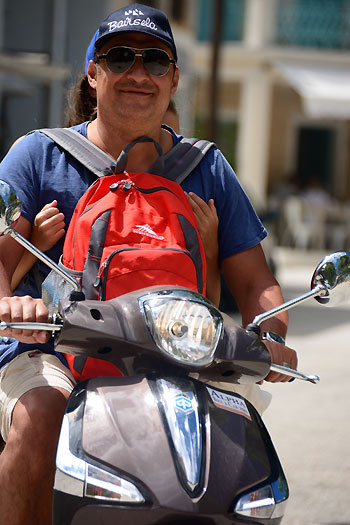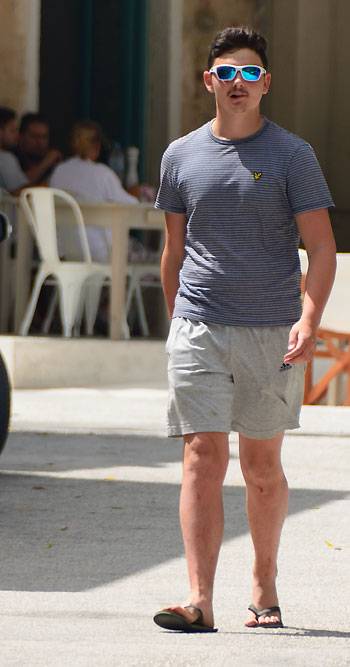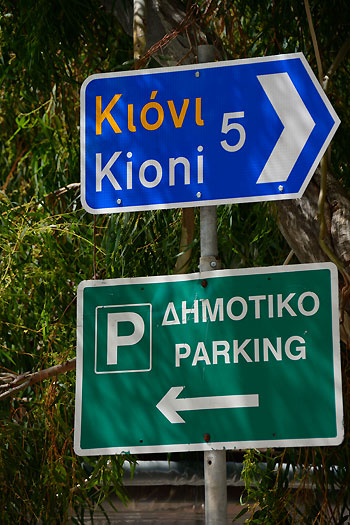 Above - There's no more getting lost now. The street signs are up.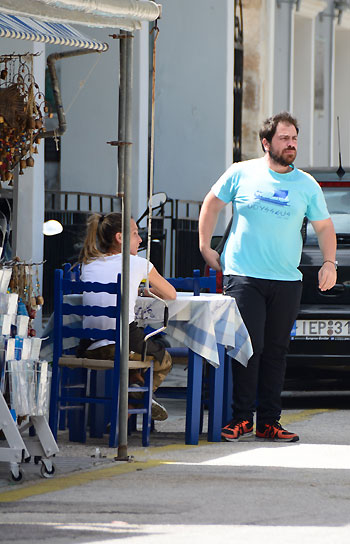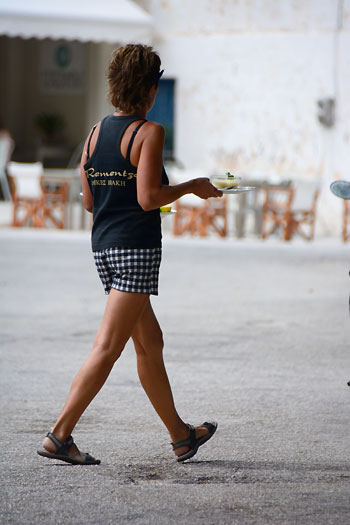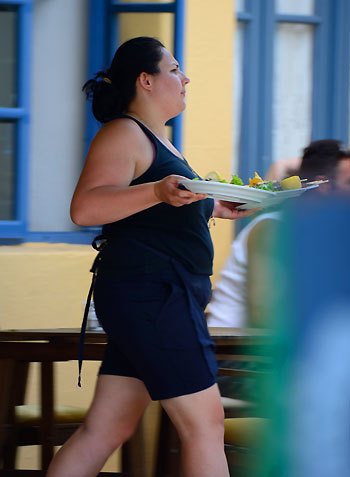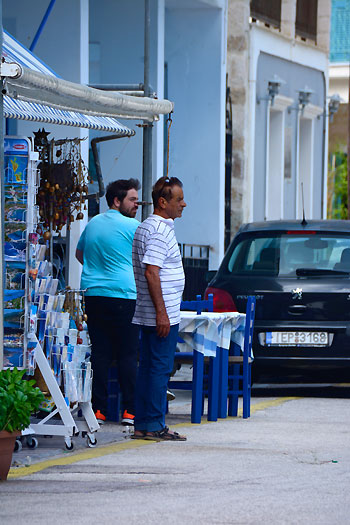 Tuesday 19th - The wind that plagued us over the past couple of days has died down and Summer is back to usual.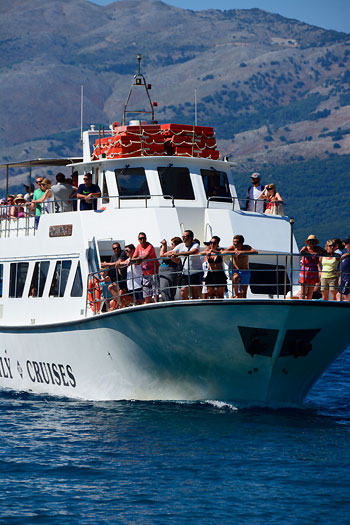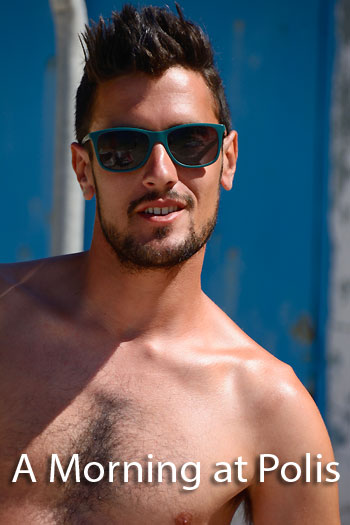 Above - Taki, Poli Beach, Beach Manager and SUPA star! Click Here or on photograph above for more pics from Poli Beach.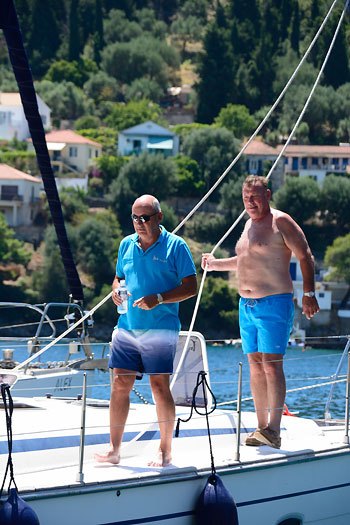 Wednesday 20th - Coming up again soon is the annual Kioni Music Festival. This year it won't be held in the old school, but in the Kioni car park instead. The car park will fit more people.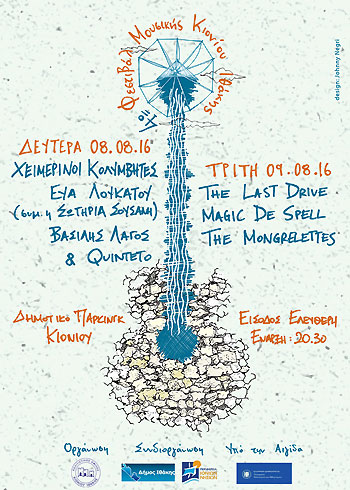 The 2 day festival has something for Greeks and westerners with music that will get you dancing and listening. Entrance is free, but you can always leave a little donation if you feel inspired by the awesomeness of this event.
If you want to look at how it went down last year, you can click here.
Thursday 21st - Below - Dr. Dennis Grivas, will be giving a talk on the 31st July at 8pm at the Cultural Centre in Vathi on a theory he has on the Homeric geography of Odysseus' kingdom. He will be talking about the 2 archaeological sites, one in Northern Ithaca and the one at Piso Aetos.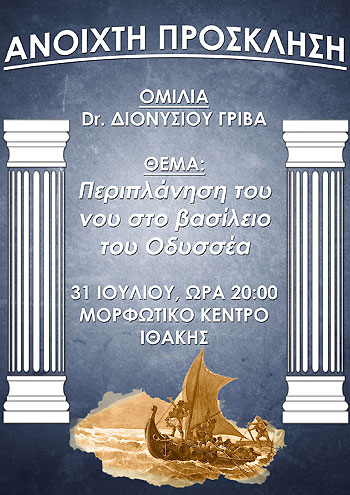 Saturday 23rd - Below - Ag. Ioannis has many small coves to hide away in.