What's New On Ithaca Greece
May on Ithaca
Blue skies, blue seas and wild flowers across the island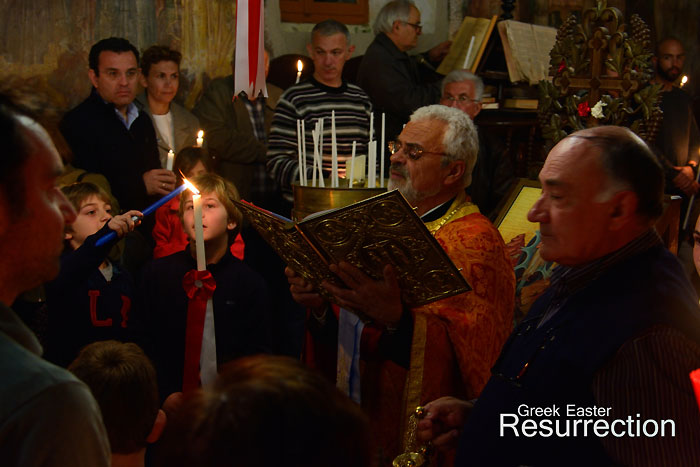 May 2016
Sunday 1st - It's the Big Day Out in Greece with the Orthodox Easter feast only a few hours away. Last night was the Resurrection celebration around all the churches and chapels on the island. A very busy night for the priests. Thousands of candles lighting up the night as the clock strikes between April and May. We got along to the service in Anoghi and in Stavros. For more pics Click Here or on photograph above.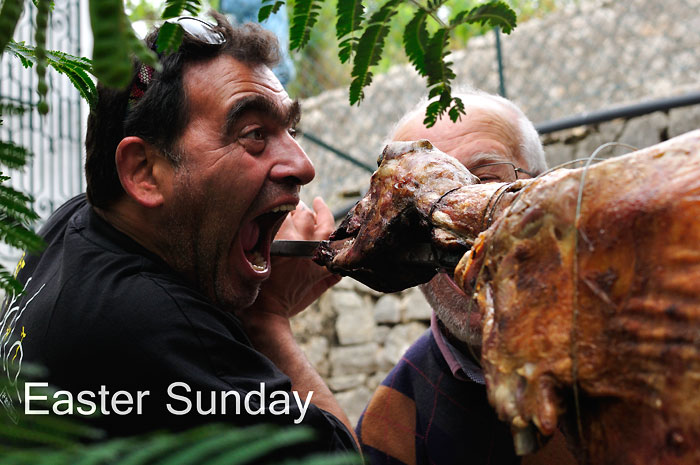 For 2 big pages of photos from just a few of the families around Ithaca Greece celebrating Greek Easter, Click Here or on photograph above.
Tuesday 3rd - Yesterday we went along to the Dendra Estate bbq. It's an annual Easter Monday gathering for a some of the British and German people on the island, that have become acquainted over the years of living on Ithaca.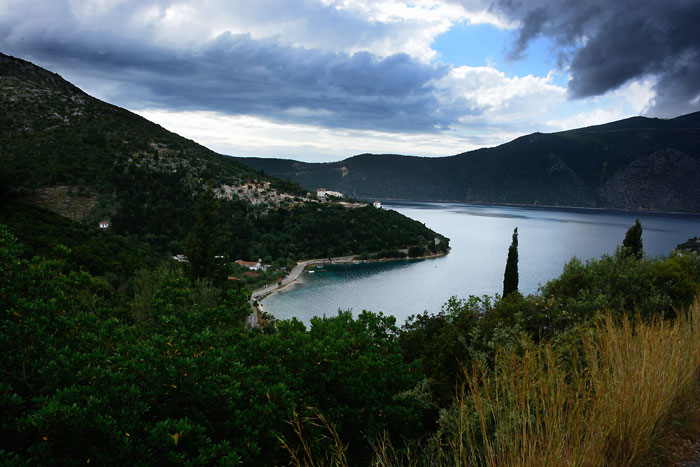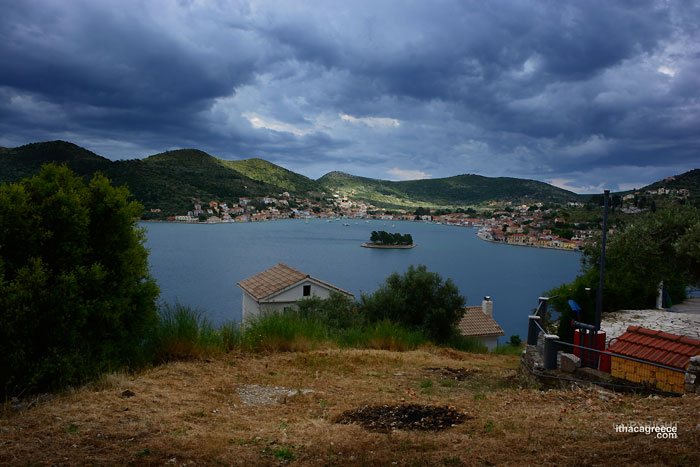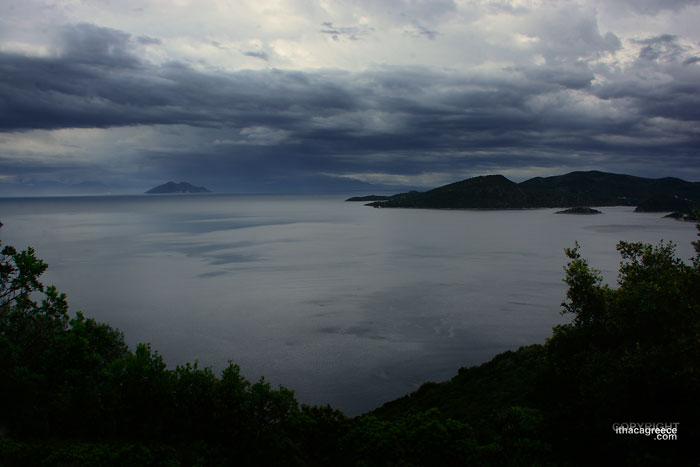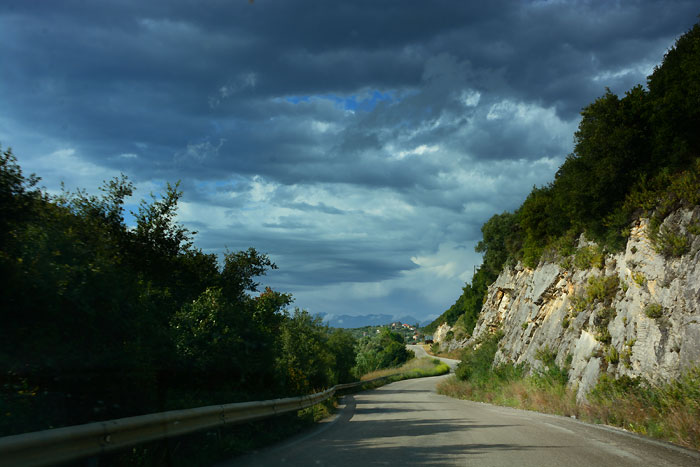 Above - Ithaca's freeway, well, main road. Not a single traffic light on this island.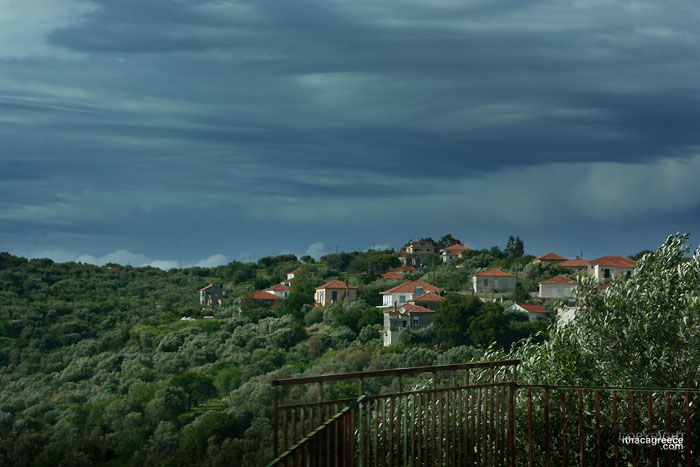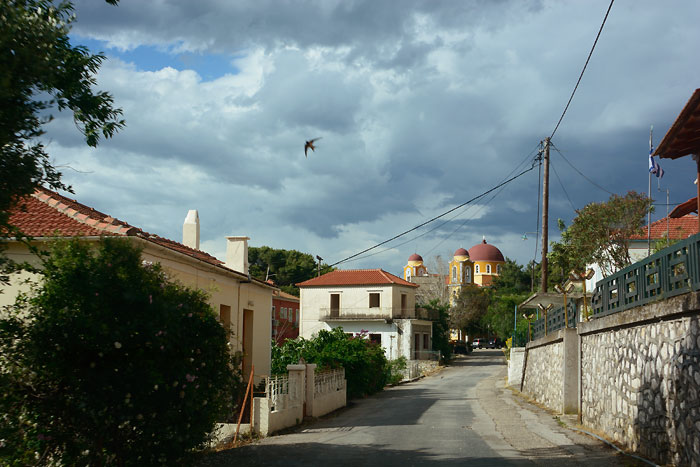 While it was raining in Vathy, the sun was shining in Stavros.
Thursday 5th - We have blue skies and sunshine again. All is good with the world, especially here on Ithaca. Sometimes I do really have to pinch myself. Yes, I live on this beautiful island that has not 1 traffic light and has more blue sky than should be fair for a little place such as this.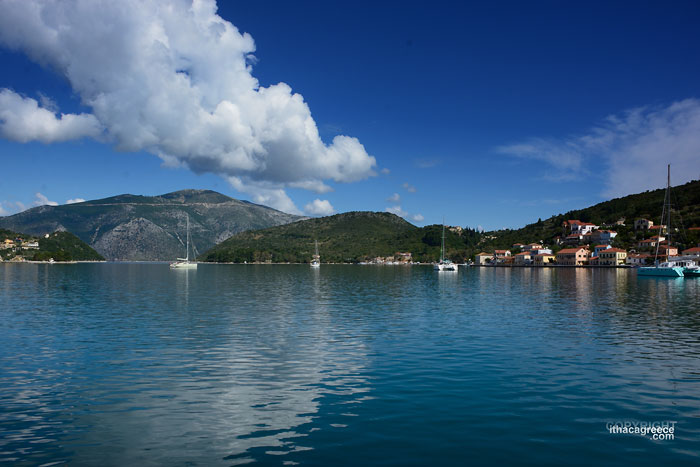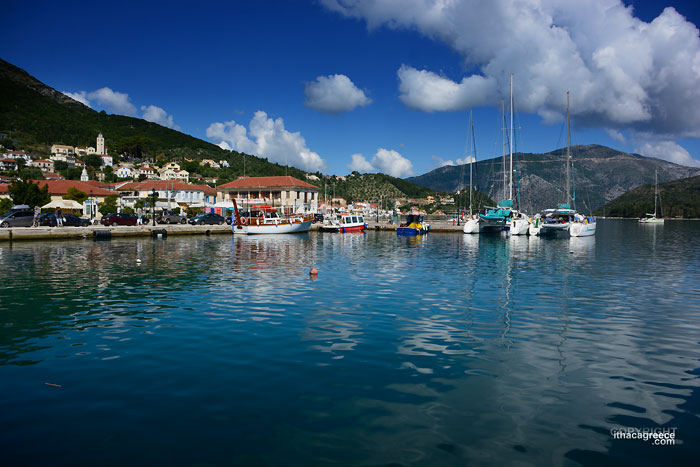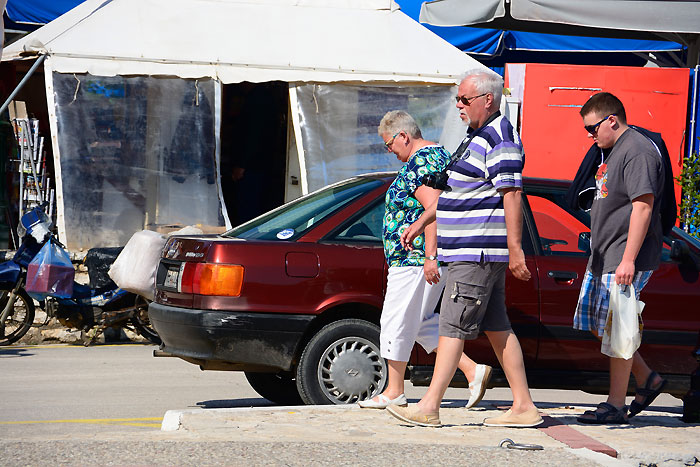 Above - The yachties are back. While we're still walking around in boots and jackets, they've got their gear off enjoying the sunshine.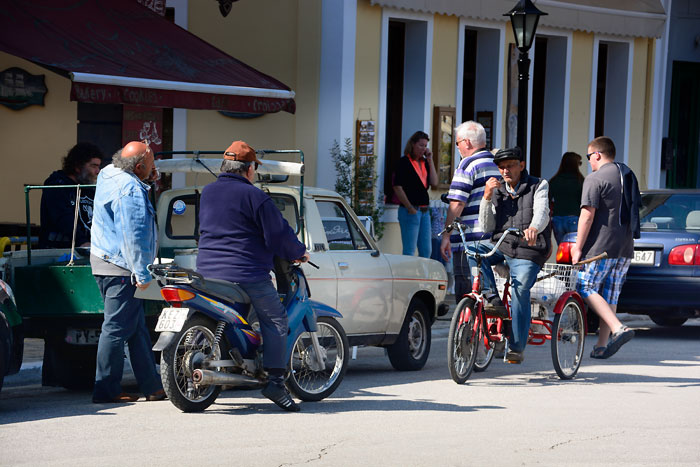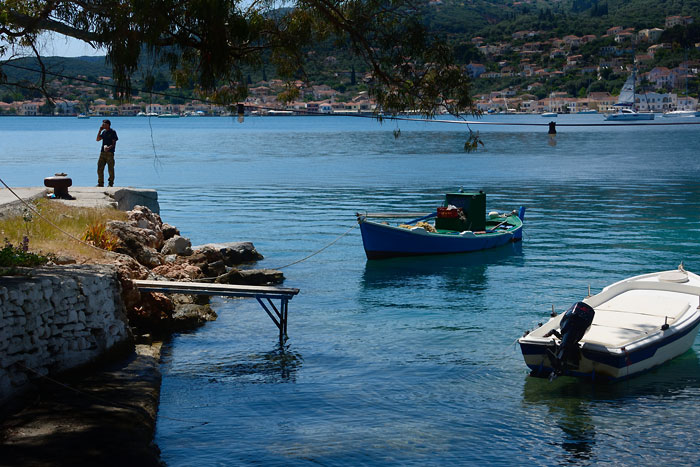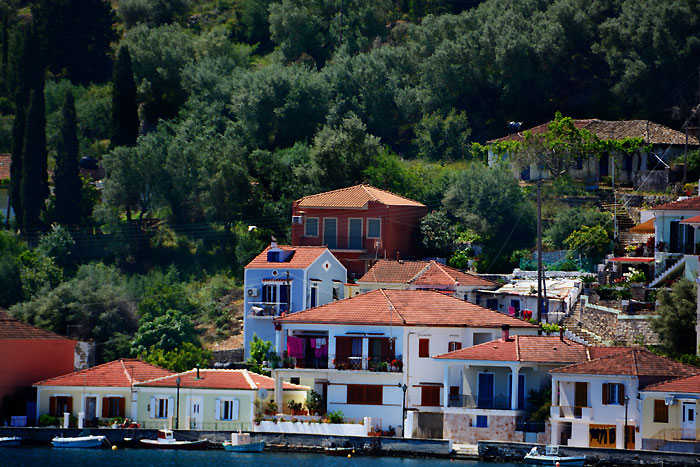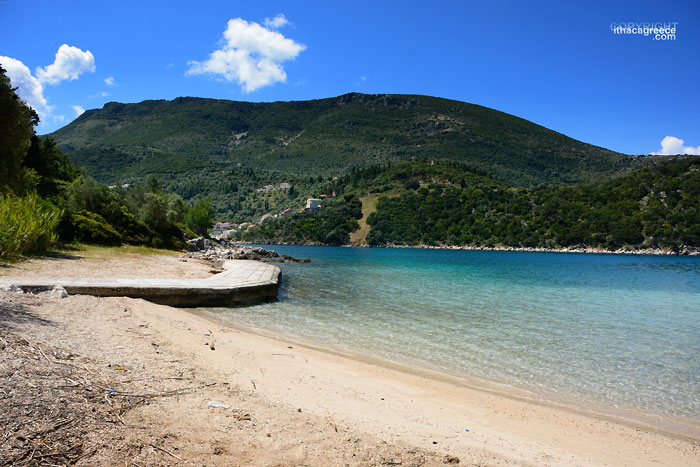 Above - In the south, you can't get a more popular beach for a quick swim than Loutsa. It's so close to Vathy.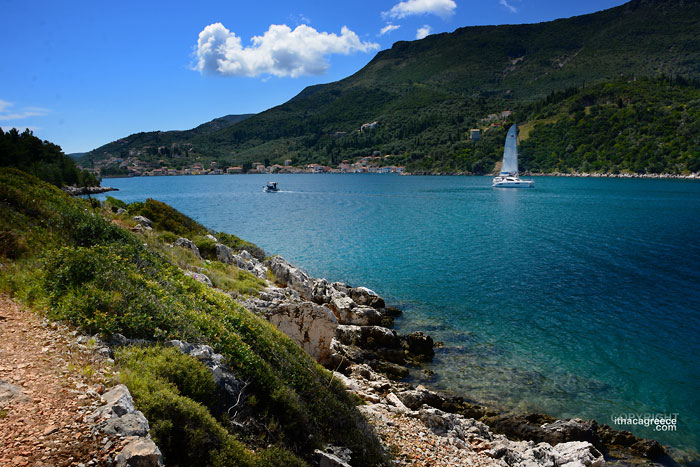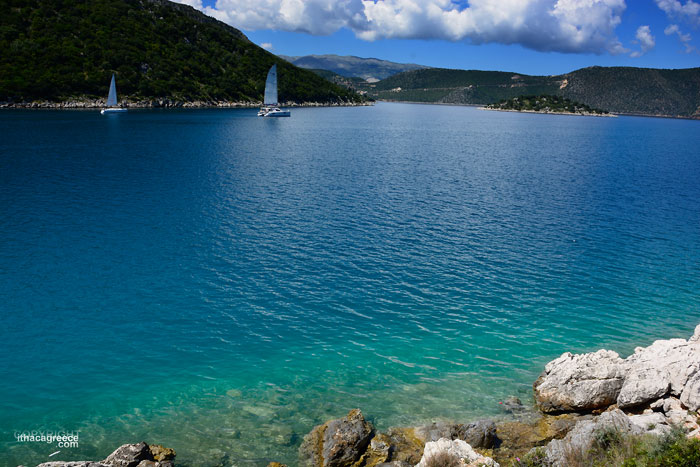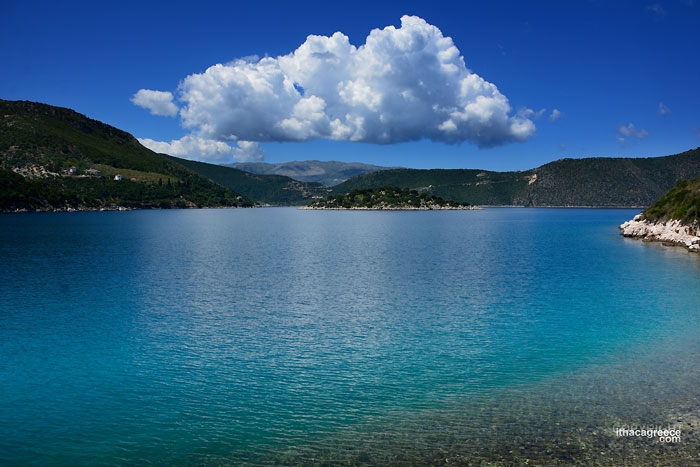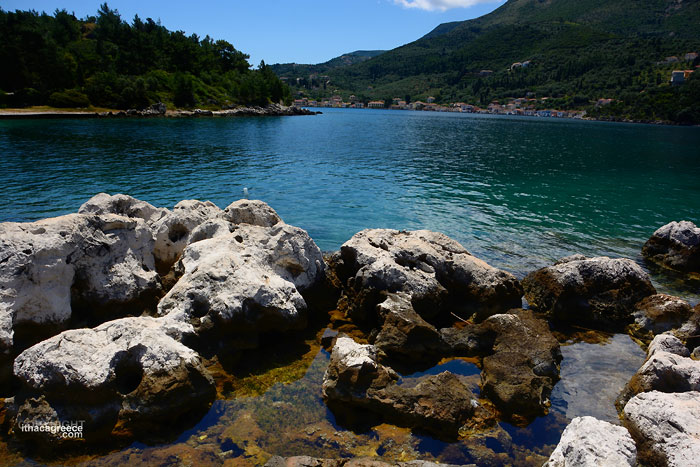 Saturday 7th - Another beautiful day on Ithaca, despite the ferries being on strike until Tuesday, spirits are high even with the threat the strike could continue through to next Friday. Below - The Nostos Hotel, family run holiday accommodation in Frikes has been going strong for a couple decades and more. Don't forget they have a very large pool and pool bar which is also open to the public.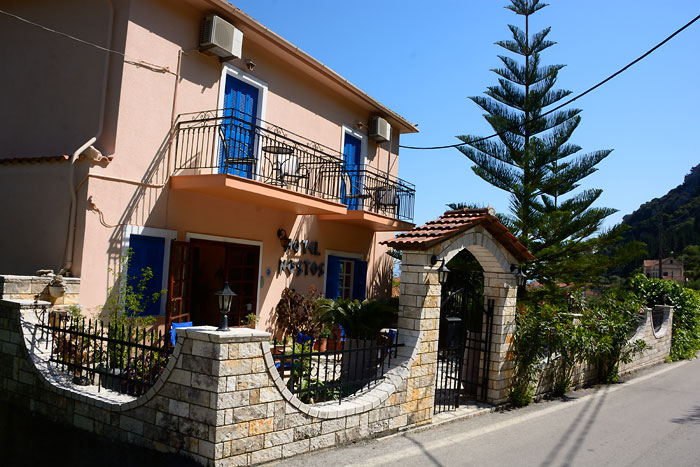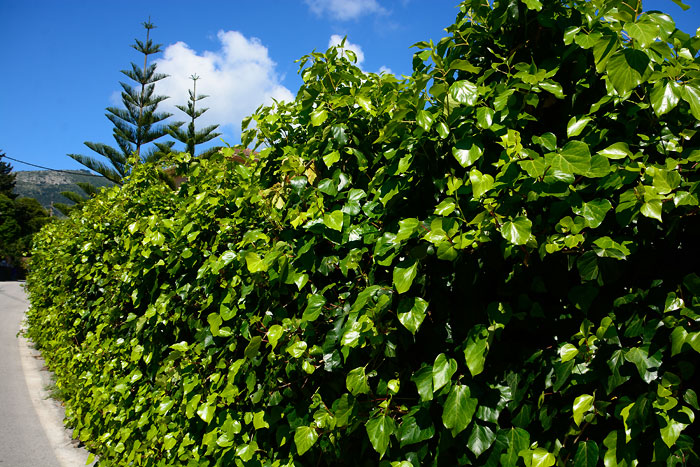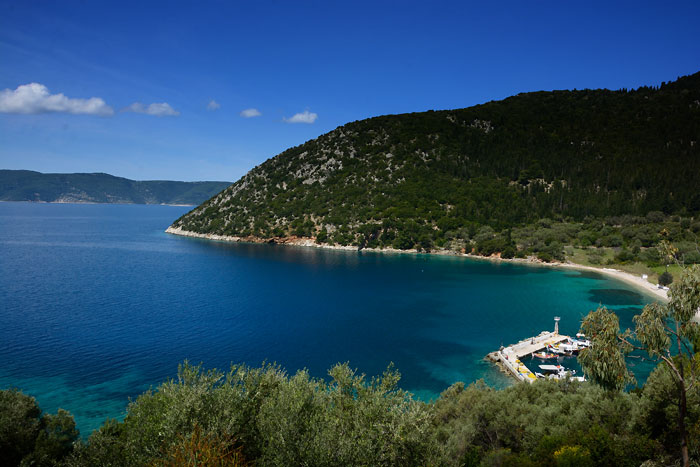 Above - Polis Bay, still under construction with the fibre optic cables ready to be laid. The road from Polis up to Stavro has already started being dug up. Hopefully we'll have really fast internet by the end of the summer.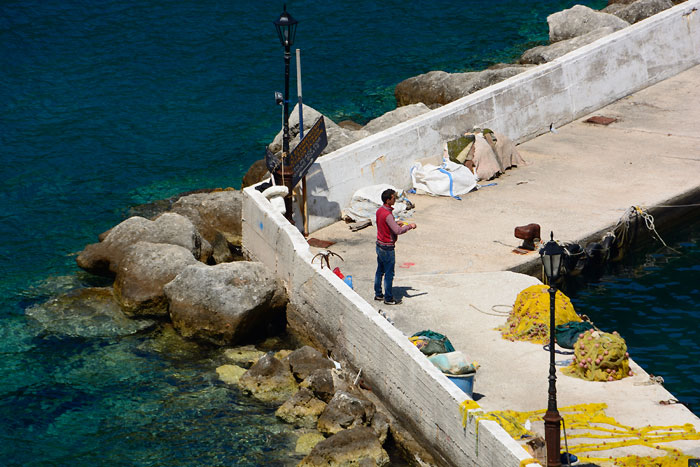 Below - Rementzo has some new decor for these still chilly nights.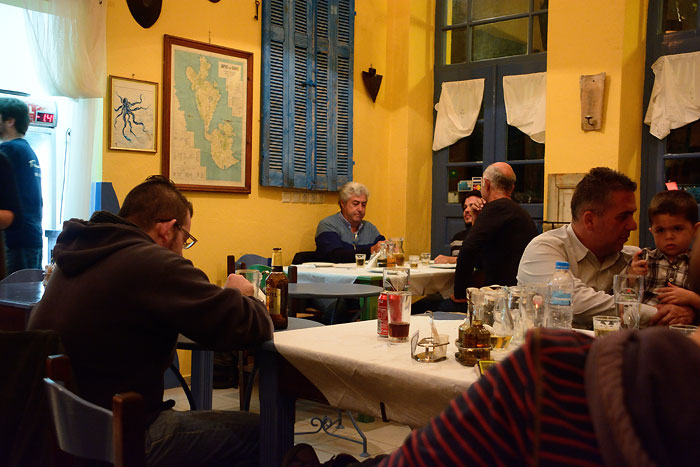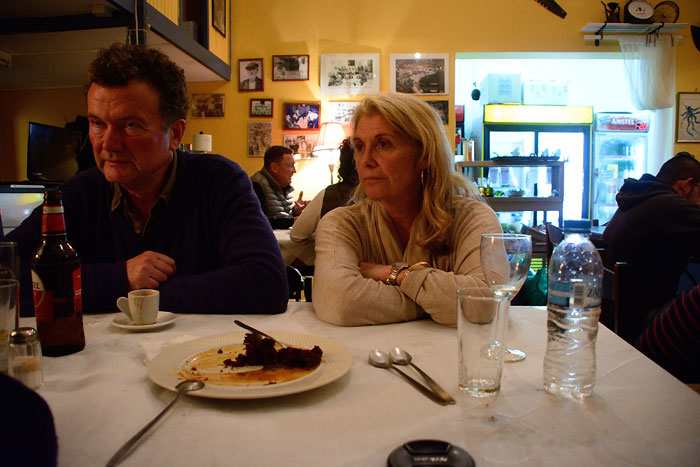 Below - Last night Yefuri Restaurant in Platrithia, opened it's doors for the first time this season. It also has had some major cosmetic surgery. Feels very warm.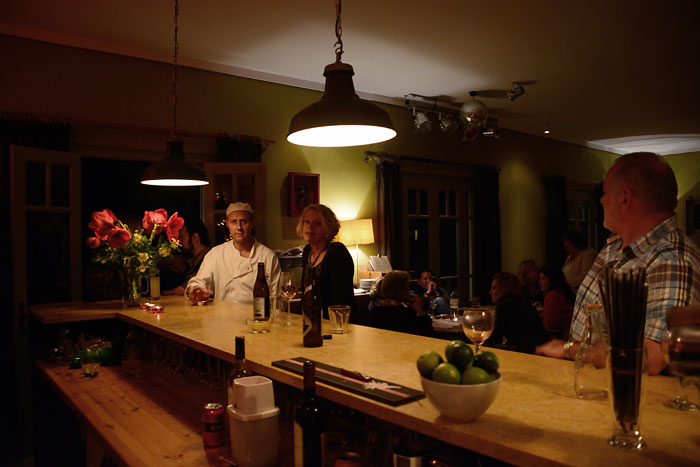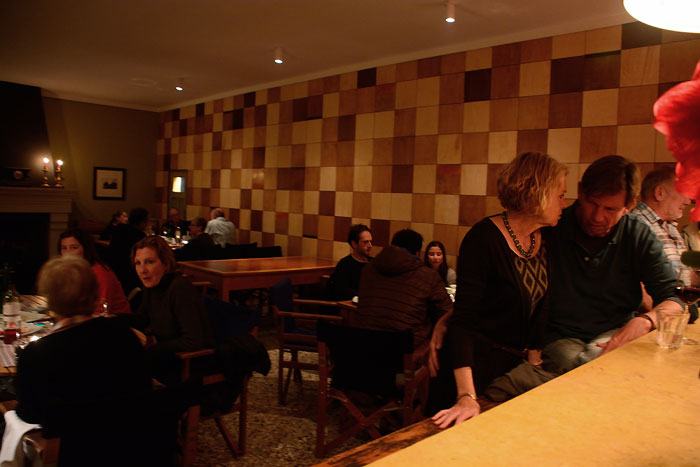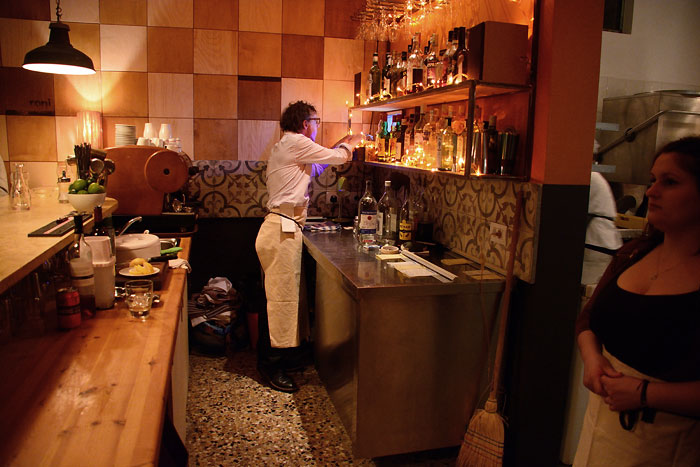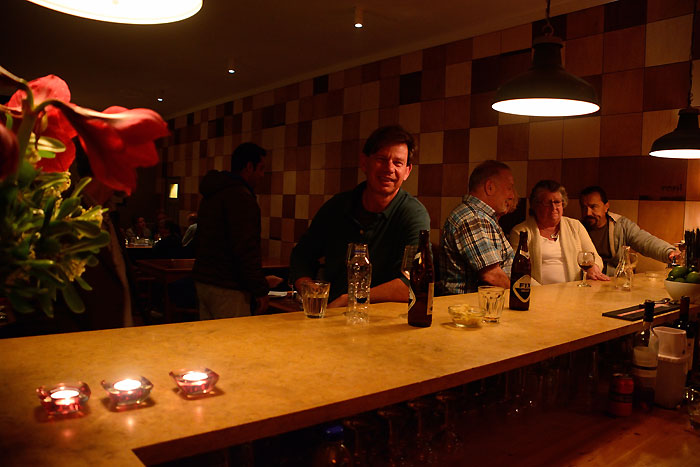 Ok, so if you haven't heard. There is a national strike until Tuesday, which also includes the ferries. There are rumours the strike may continue to the end of next week, but those are not confirmed. If you need to leave or come, there is the Sea Taxi option.
Monday 9th - Beautiful days on Ithaca.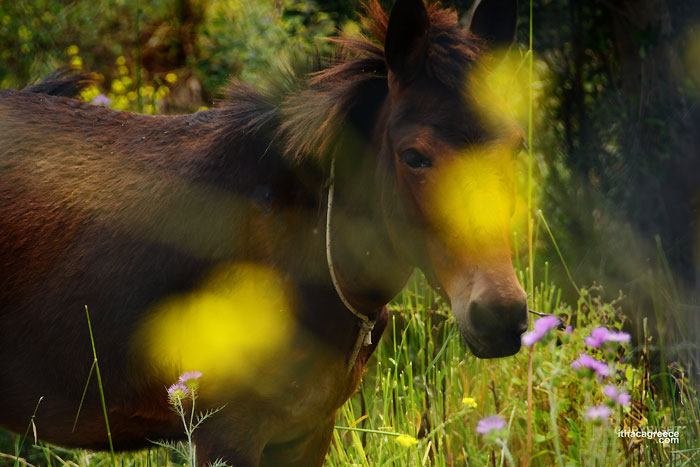 The junior theatre company is putting on a play called 'Rhinoceros' on the 15th of May. Starts at 9pm at the Cultural center in Vathy.
Tomorrow in Ag. Nikolas festival in Kioni (Mavrona) tomorrow at 9am. I'll be there, hope you will too. Usually lots of fun with lots of food and drink.
Tuesday 10th - Another lovely day with lots of sunshine and blue skies. Good for the Ag. Nikolas festival at Mavrona this morning. For more pics CLICK HERE or on photograph below.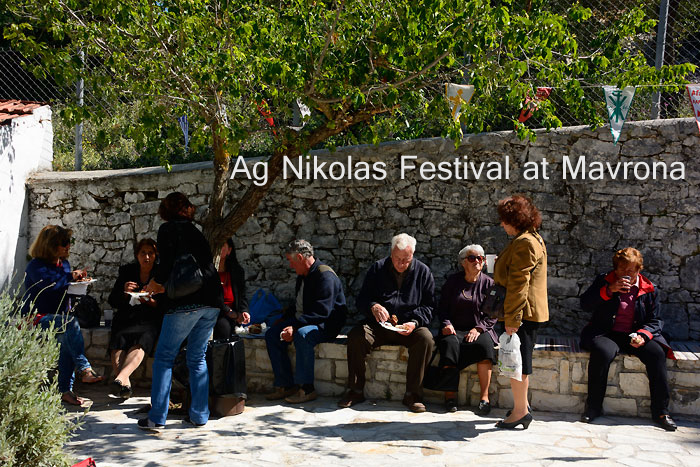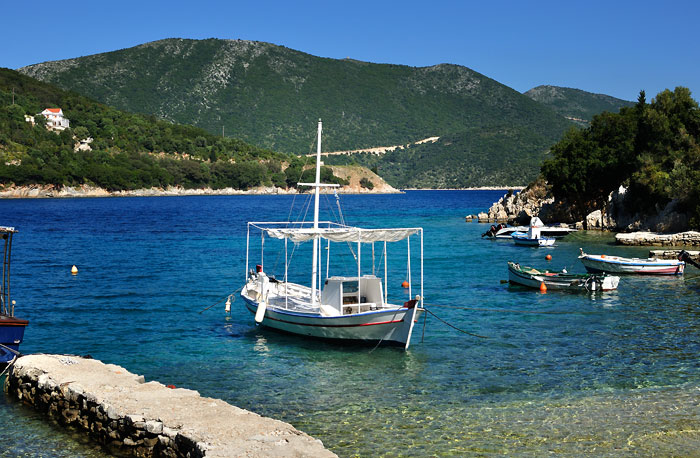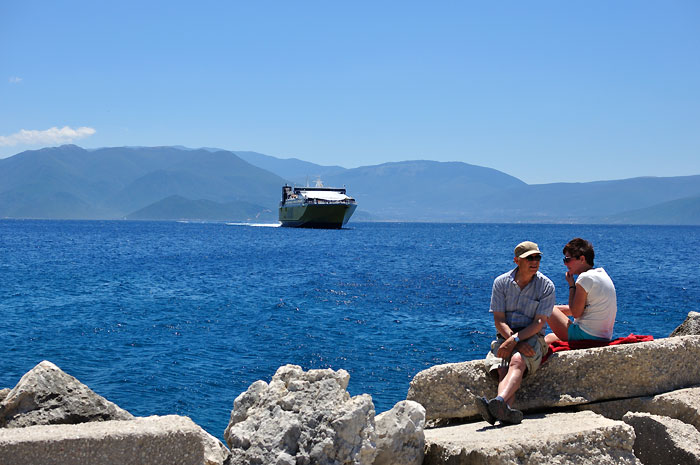 Below - Look what a great new ferry we have to connect us with Patras on the Mainland. 2 hours from Patras to ithaki. Lightning speed. It's brand spanking new. Let's hope it hangs around long enough for us to enjoy a trip on it.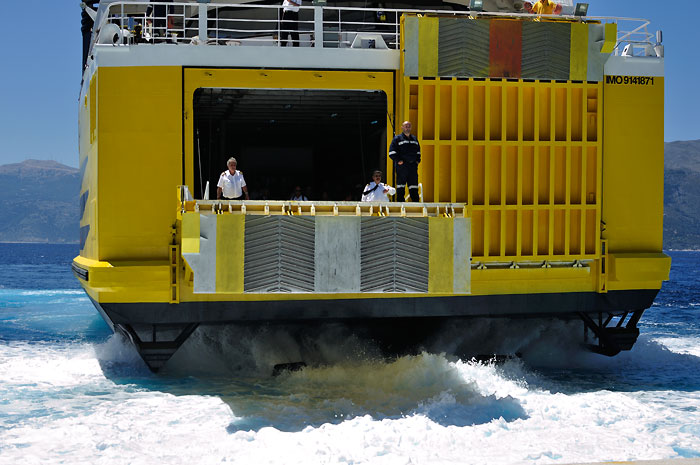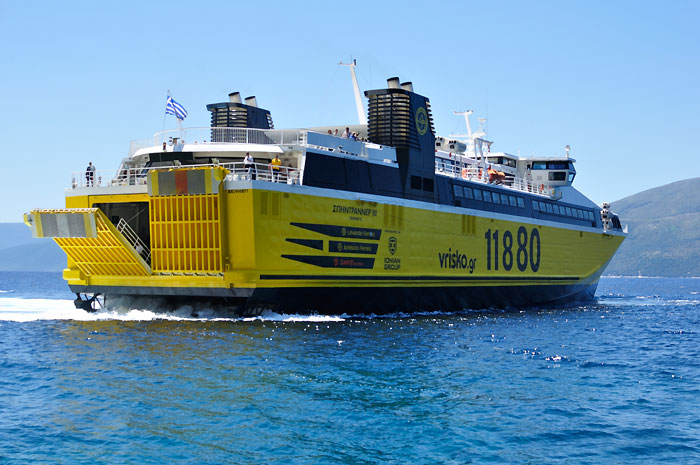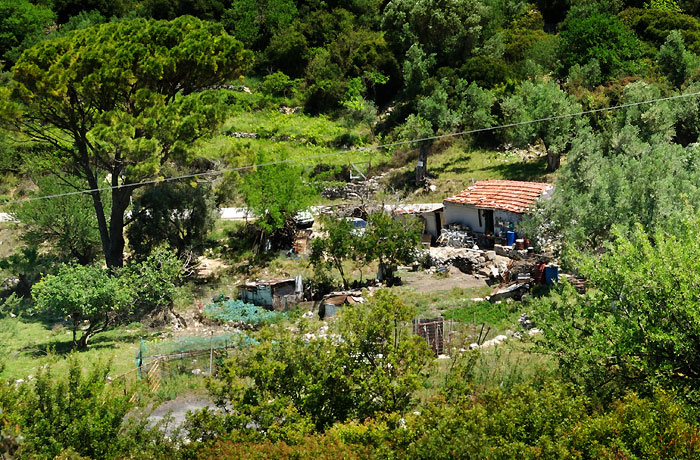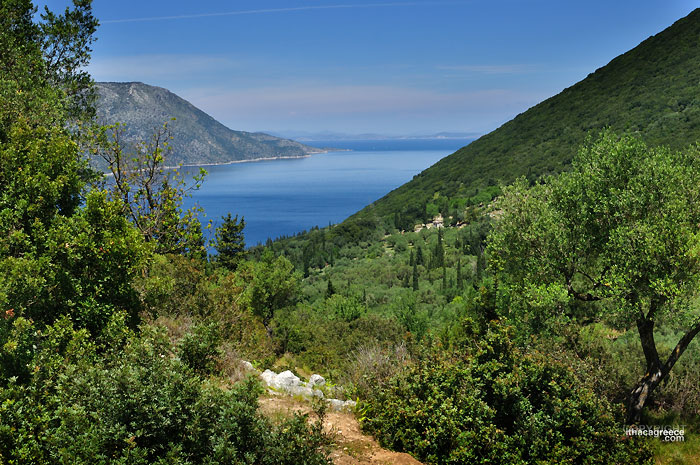 Friday 13th - After yesterday's rain, which lasted from morning to night, it was a lovely surprise to have the sun and blue skies greet us again this morning.
Below - It's not often Poppy Pagoulatou (Rementzo Restaurant) and myself get asked to push a yacht, but that was the request this morning on the Frikes pier.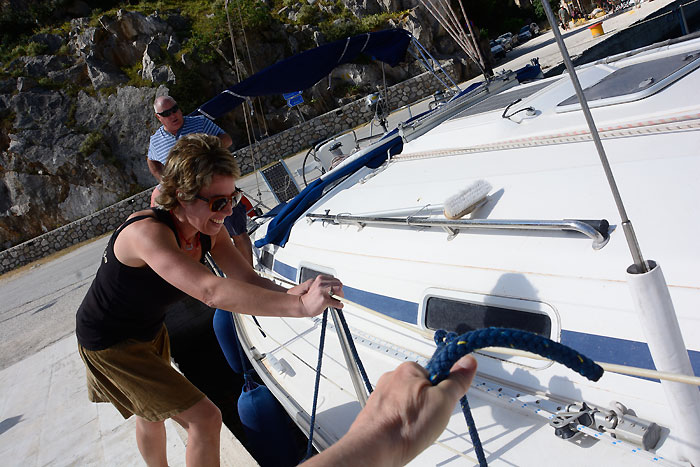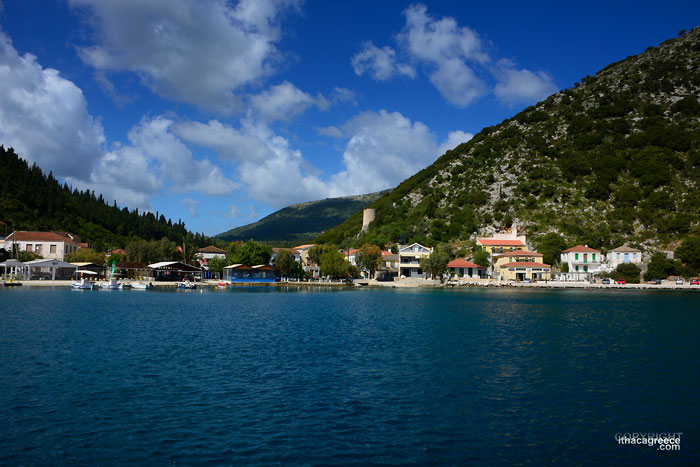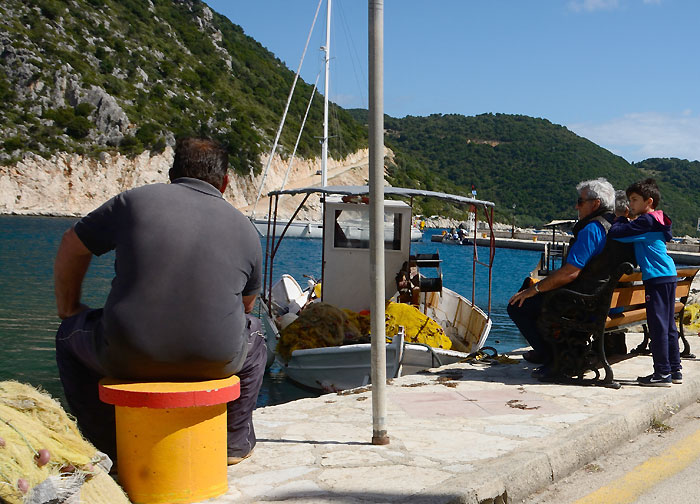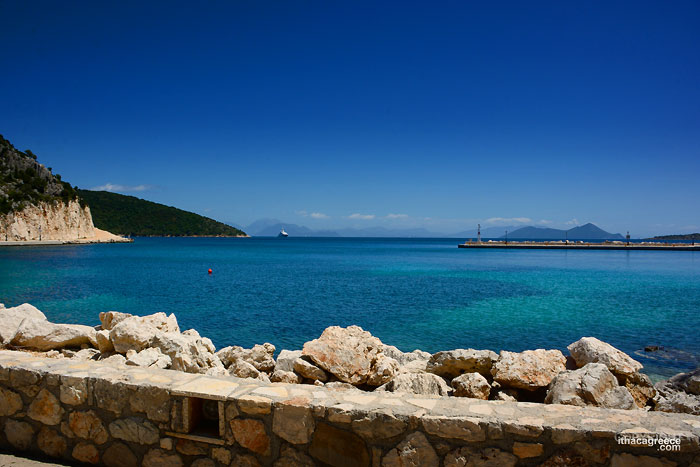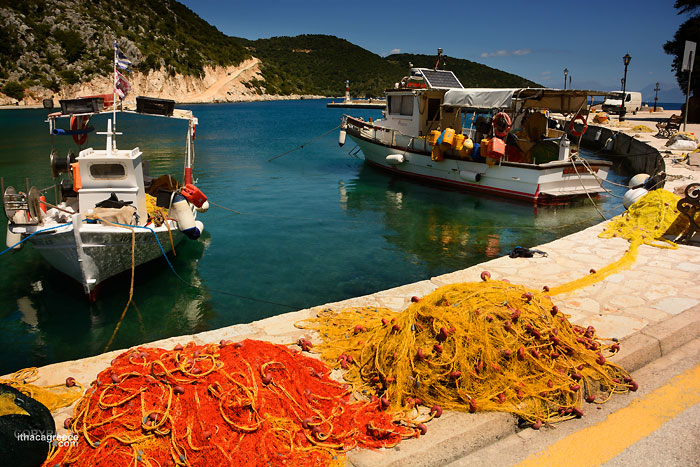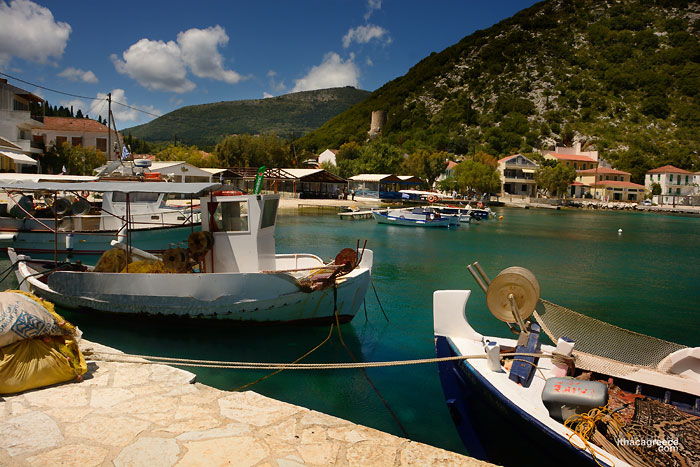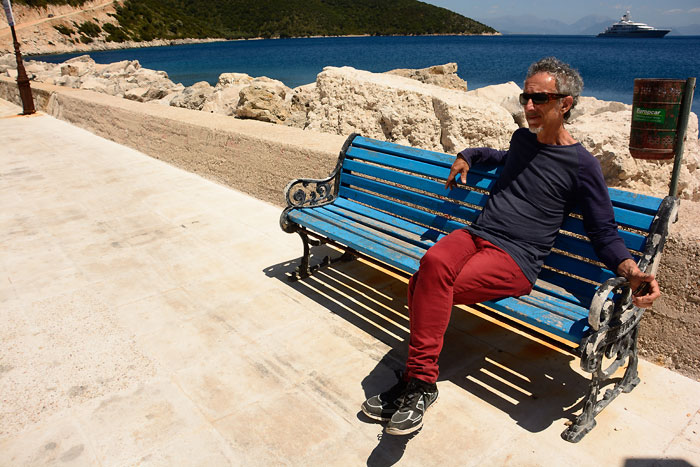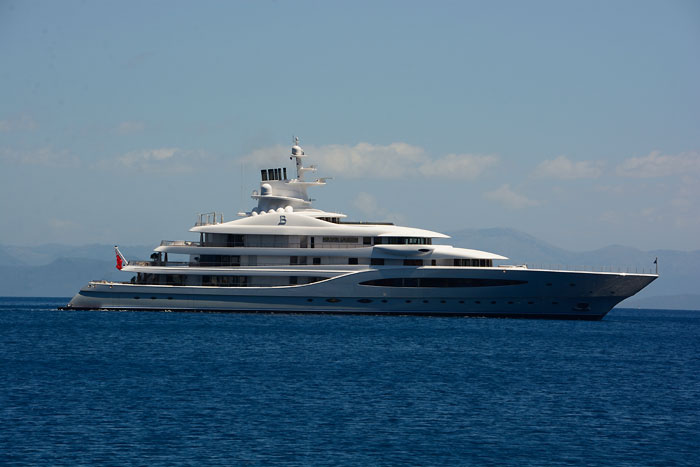 This yacht, the size of a 3 story building had a quick peak around Frikes before continuing on, probably to Kioni or Vathy.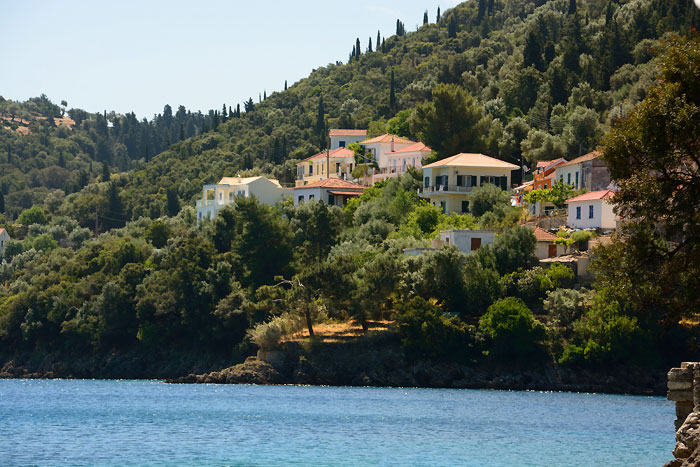 Sunday 15th - Today the Ithaki community attended the opening of the Lefki Community Center situated at the old primary school in the village. For all the pics and news CLICK HERE or on photograph below.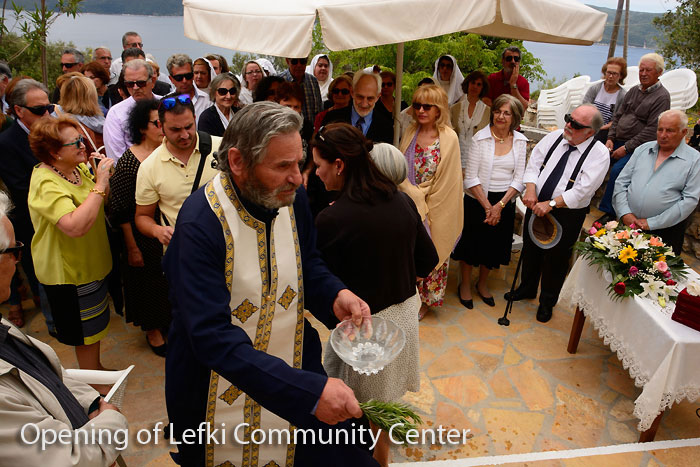 Tonight head along to the Cultural center for the play put on my the Junior Theatre group of Ithaca. I'll be there too.
Monday 16th - Last night Ionesko's Rhinoceros was performed by Ithaca's Junior Theatre Group, directed by Athina Arseni. For more pics CLICK HERE or on photo below.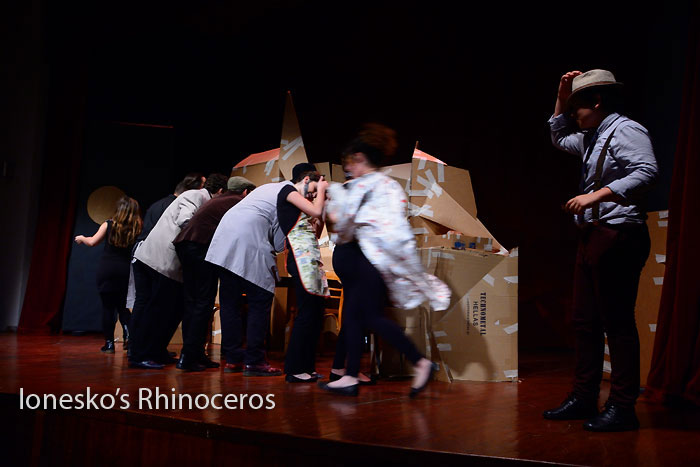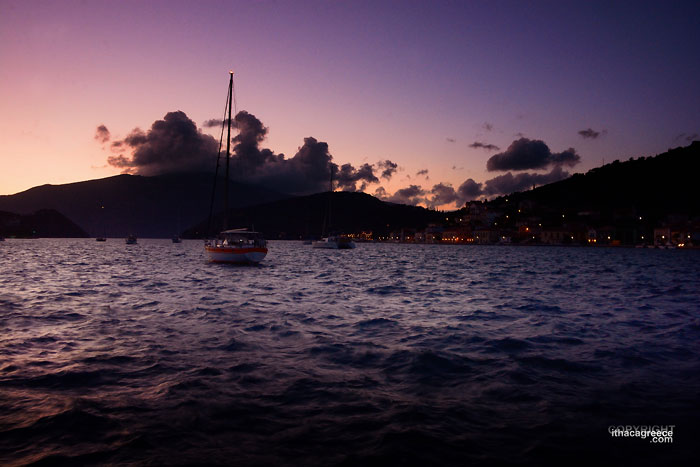 ---
May 2016
The holiday Season on Ithaca Greece
Sunday 1st
There is a forecast for rain later in the week, but for now the weather is absolutely brilliant! A beautiful blue-sky and sunny day for Greece's Easter Sunday Feast.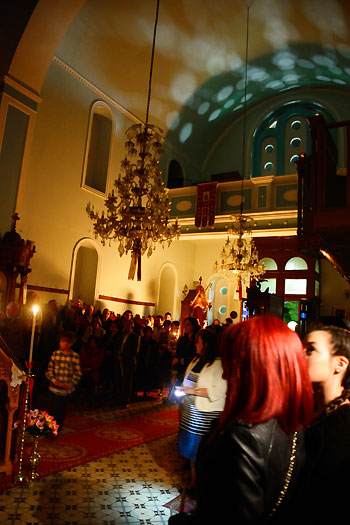 Each Easter I run myself ragged and don't really get to enjooy what I'm photographing, so this year, I put my camera down for a bit and celebrated Greek Easter with the rest of Greece. Xronia Polla se olous. (Happy Greek Easter to all)
Luckily the rain held off through the Sunday lunch and bbq times, but it has rained a little tonight. Apparently it may continue for a couple of days, but the forecast is always so wrong, so who knows. Tomorrow could be blue skies again.
Tuesday 3rd - By night, thunderstorms raged in out skies, dumping a good amount of rain on the island. We never say no to rain.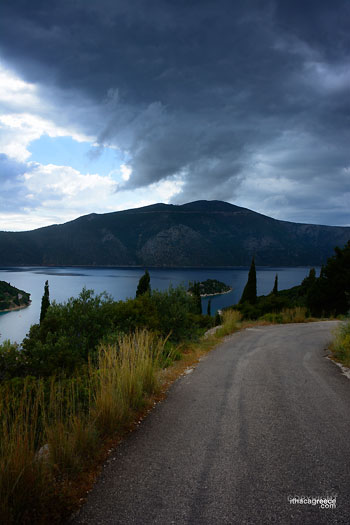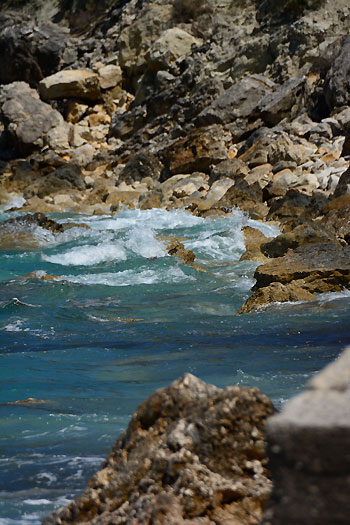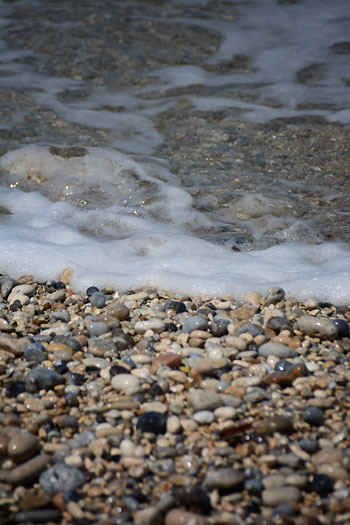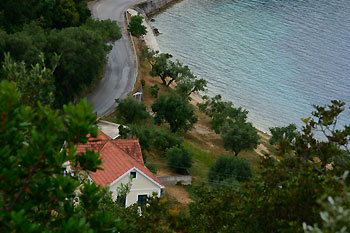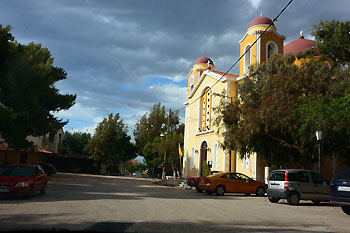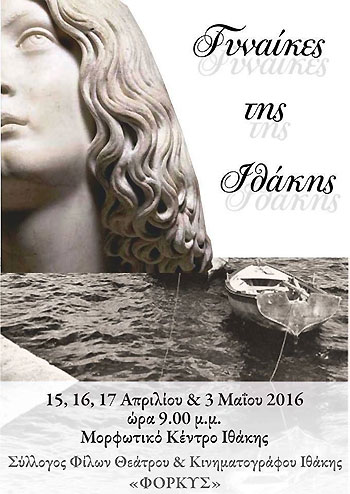 Ithaca's Women is on again tonight at the Cultural Center in Vathy. People raved about it the last time the theatre company put it on, so don't miss it if you haven't seen it.
Thursday 5th - The yachters were back in full force today. Vathy had a row form the Council building down past Karamela Cafe. We're into the season, there's no denying it now. Get ready!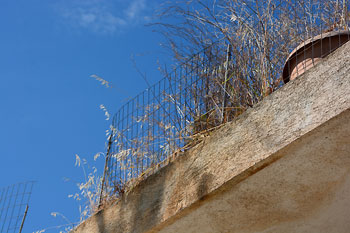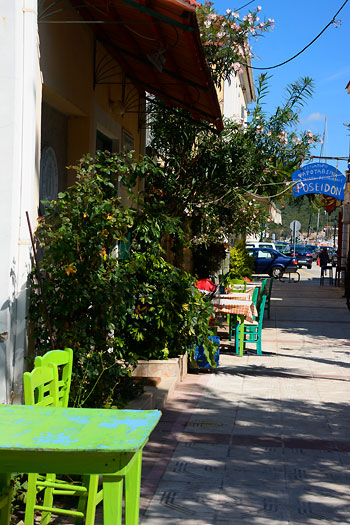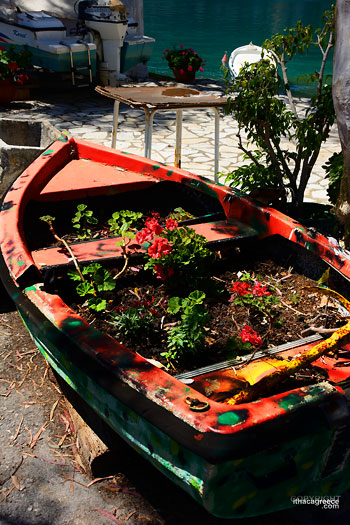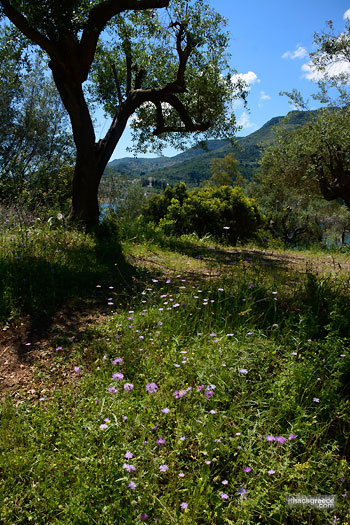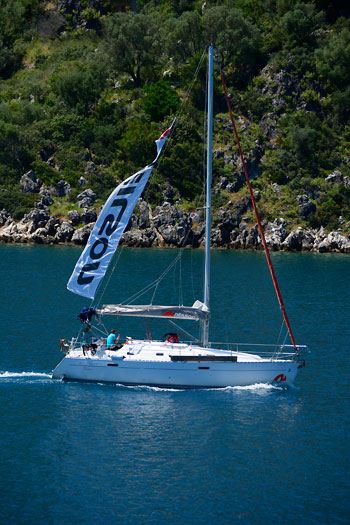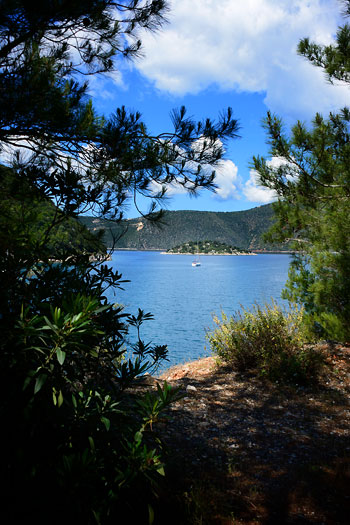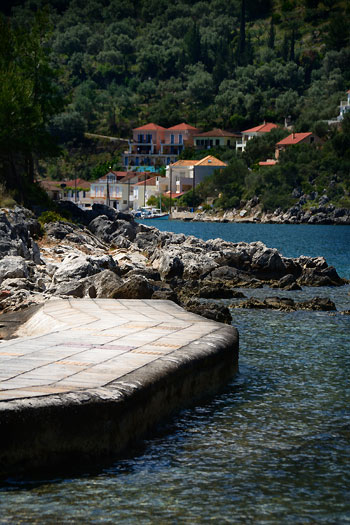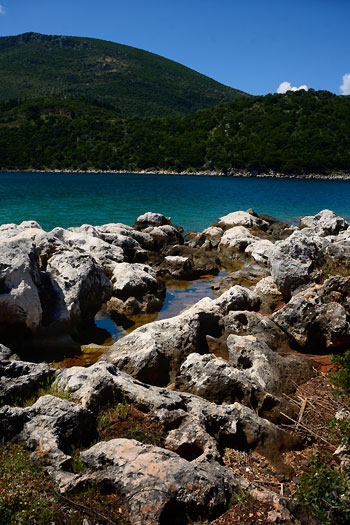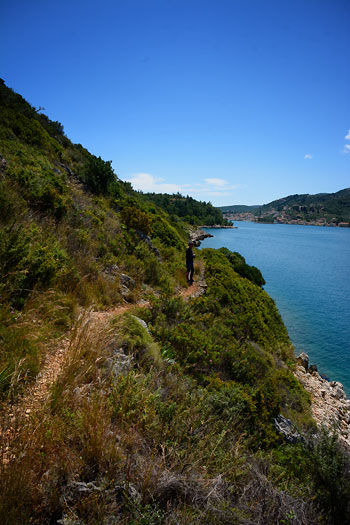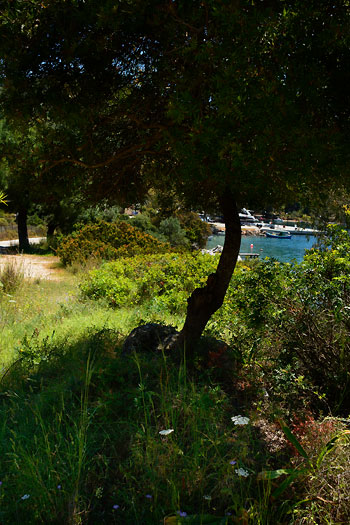 Saturday 7th - Below - Road to Polis, getting ready for the Fibre optic cables to be laid.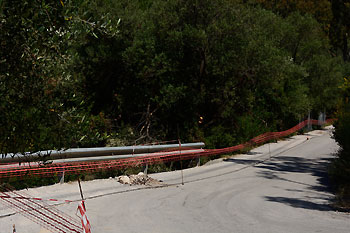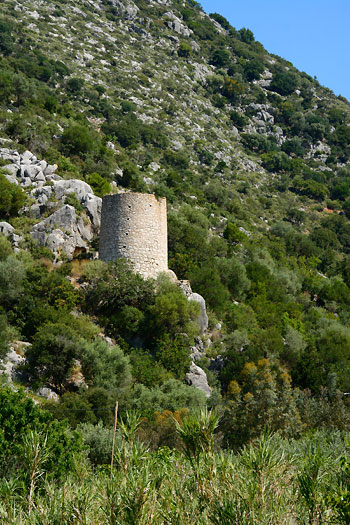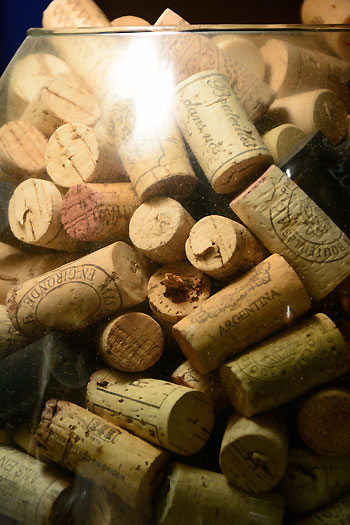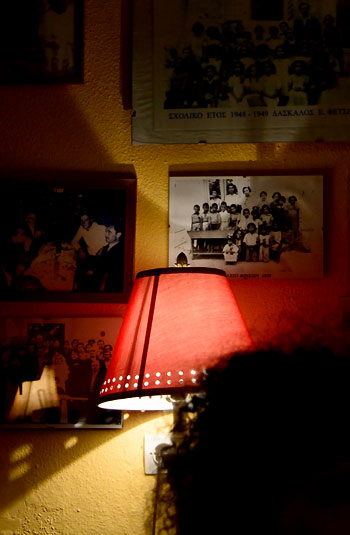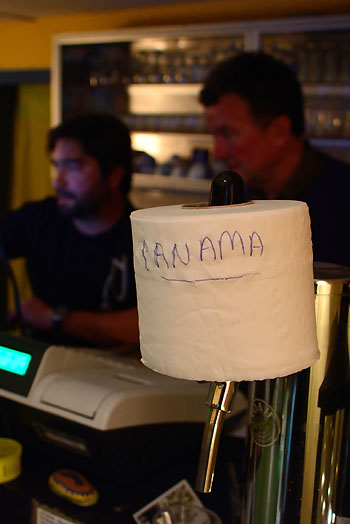 Above - Yes, we've located the Panama papers. Use wisely.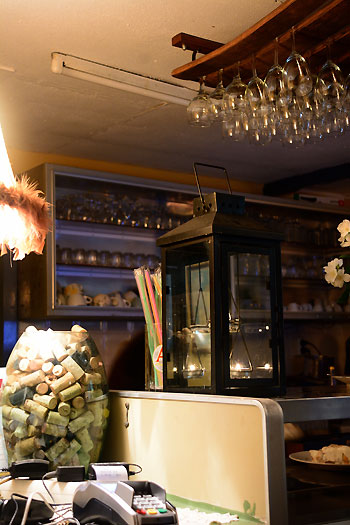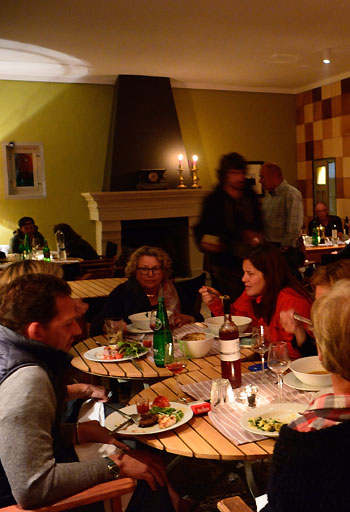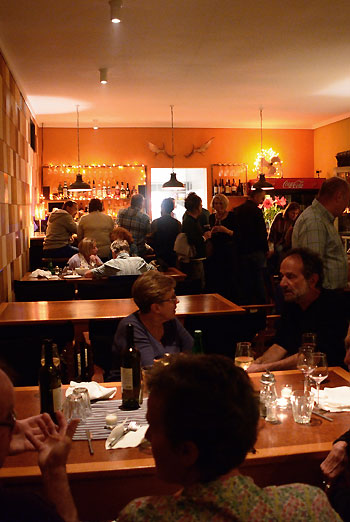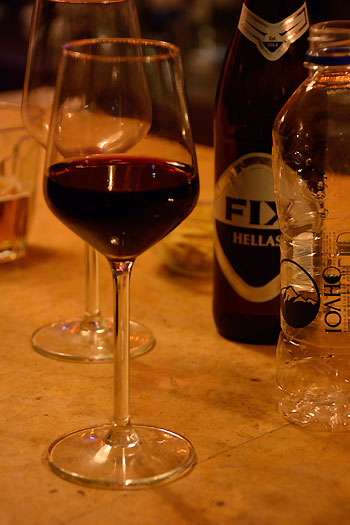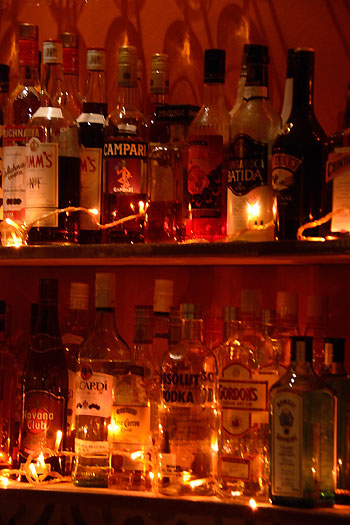 Monday 9th - With the 4 days strike, things have a been a little quiet, but it stops tomorrow at 6am, so we should see life again.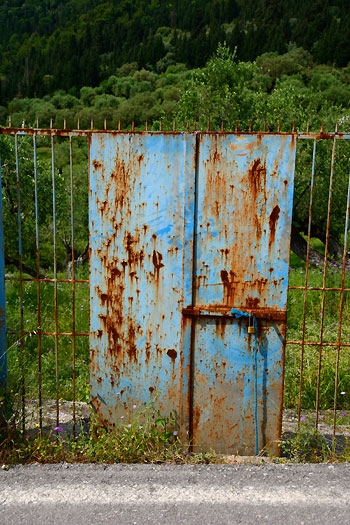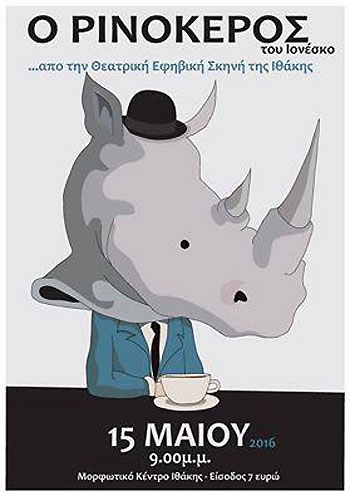 Tuesday 10th - Lots of yachts starting to come into the harbours and more people coming to the island every day, well except for when there's a ferry strike of course.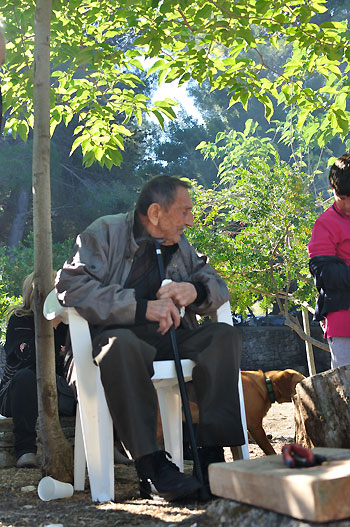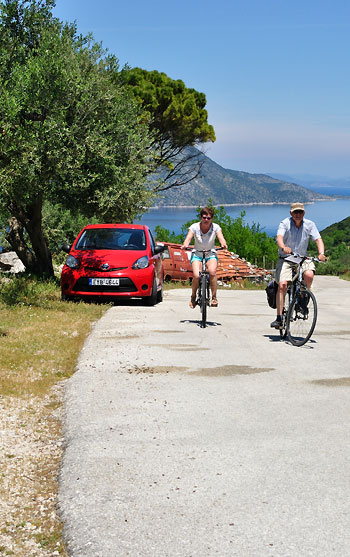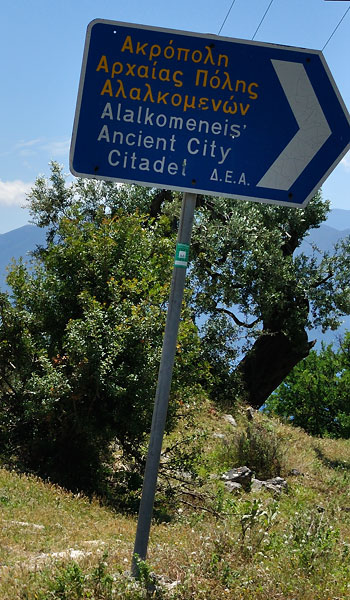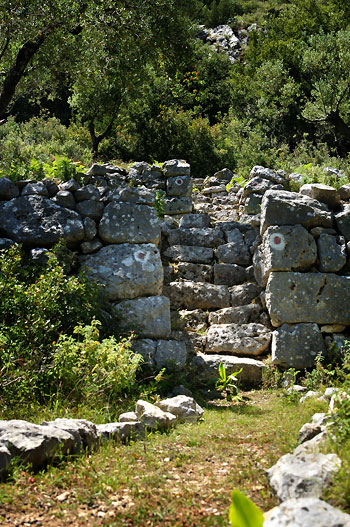 Friday 13th - These people needed to have their yacht pushed to get out of the bay.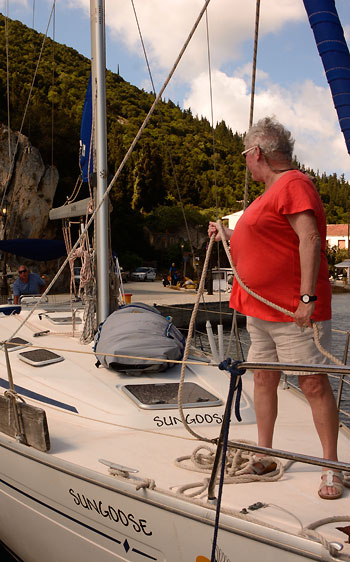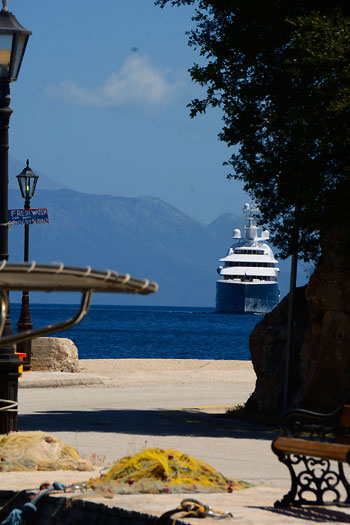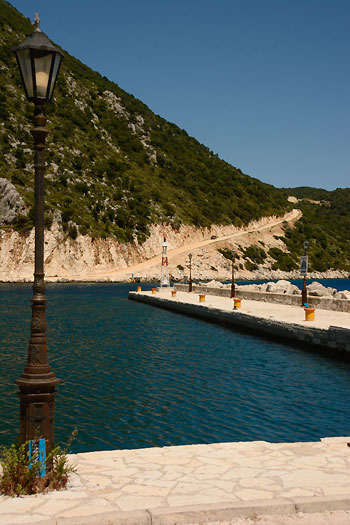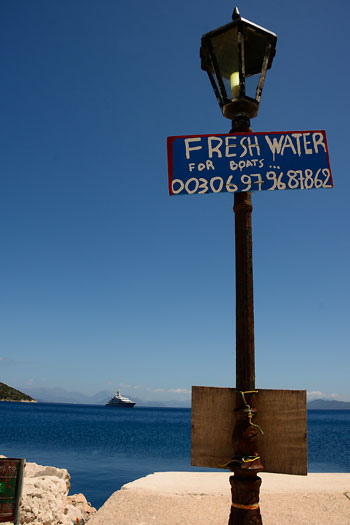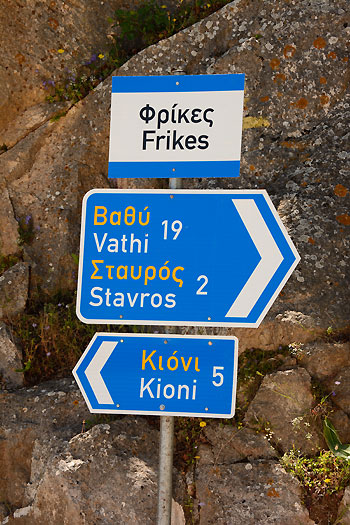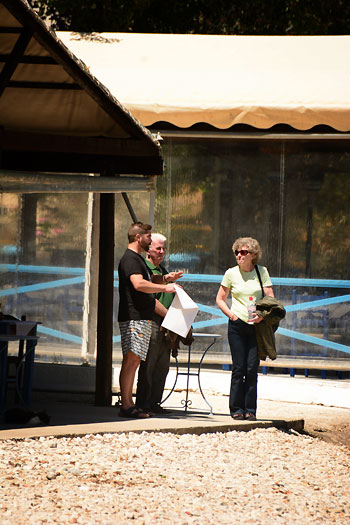 Vigla festival is coming up on the 15th May, but so is the opening of the Lefki Community building. I will be going there because I was asked first. If you're going to Vigla, I'm sure you'll have an amazing time. It's a great way to spend the day.