What's New On Ithaca Greece
Ithaca Season change
The days are shorter and the nights are longer as we head for the end of September.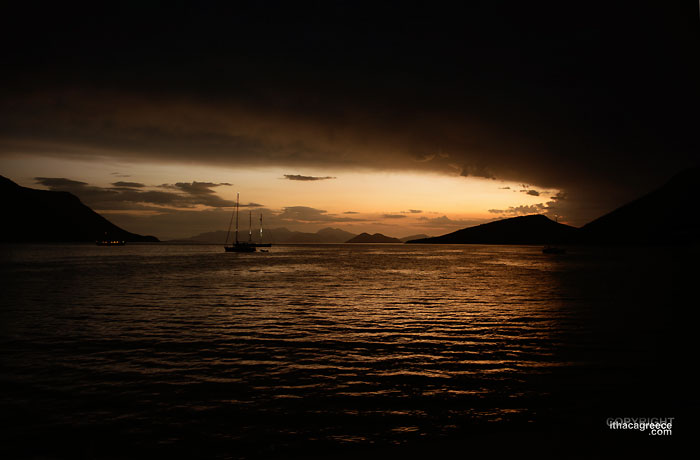 september 2015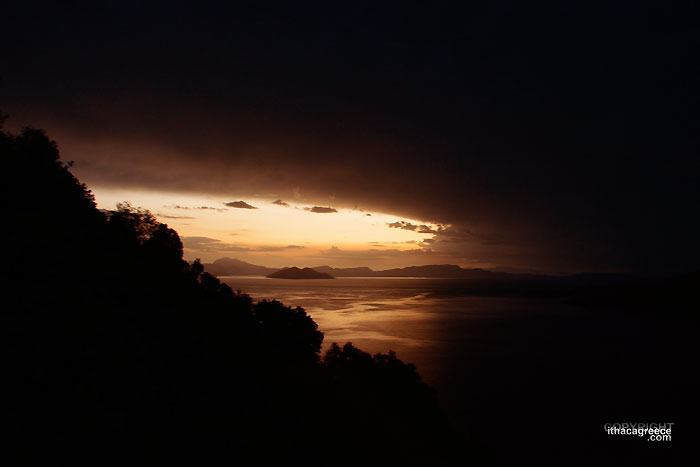 Wednesday 23rd - Clear views across Ithaca, all the way to the mainland in the east and to Lefkada in the north. Turned out to be a beautiful day after the storms.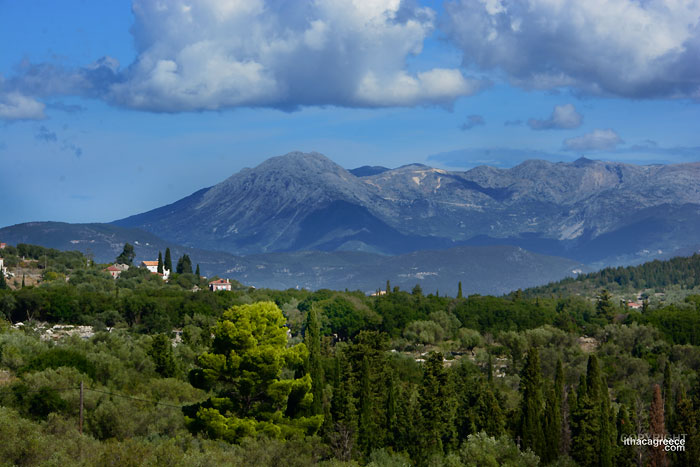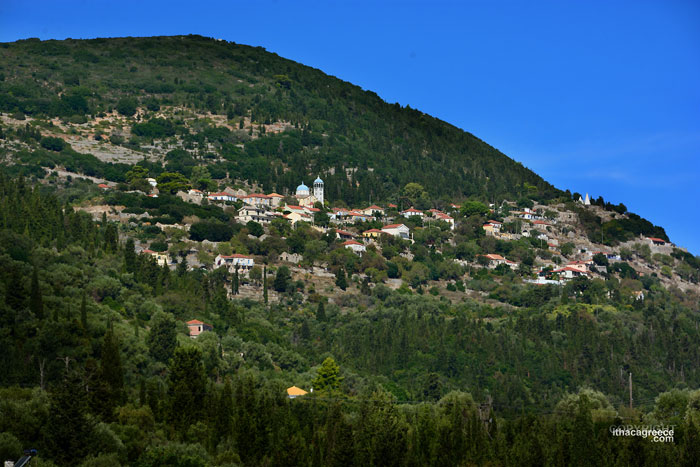 Friday 25th - The super moon is getting ready to show it's superdom at the end of the month, but it's already beginning to be quite impressive in the daylight sky.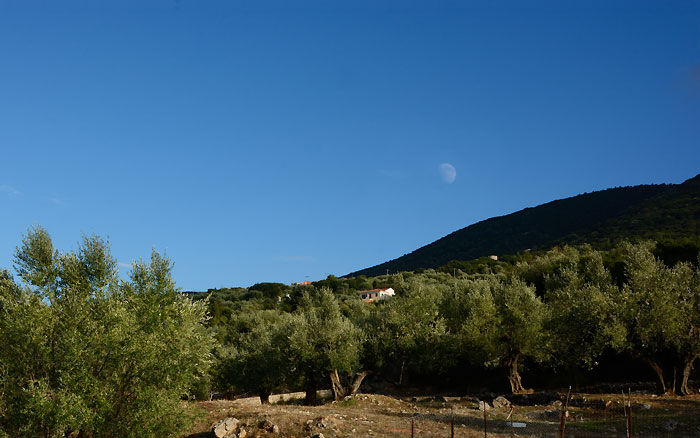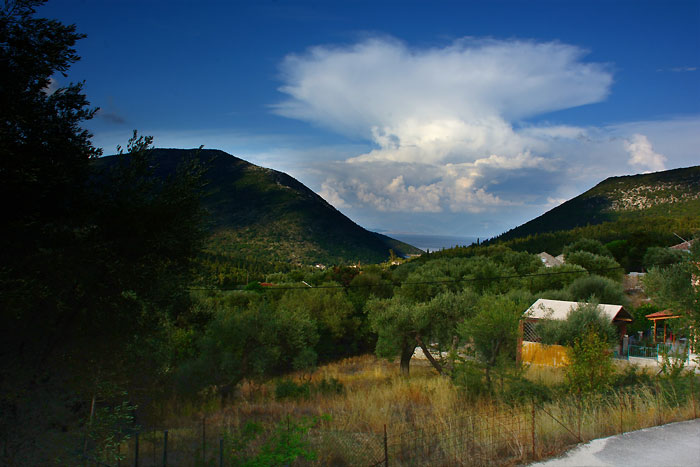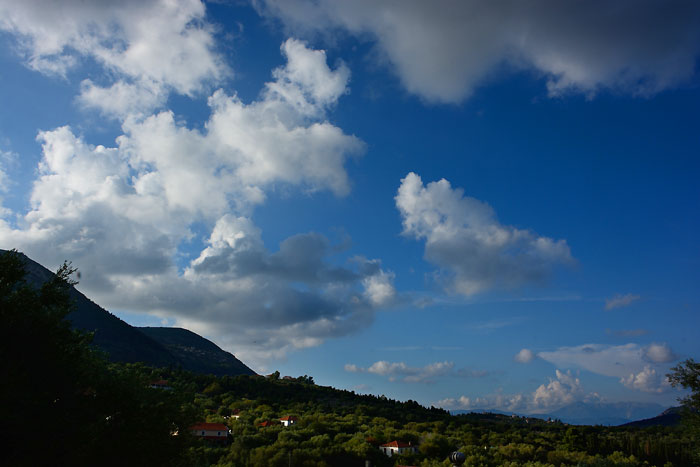 Saturday 26th - Ithaca is floating in the clouds as stormy weather hits the Ionian.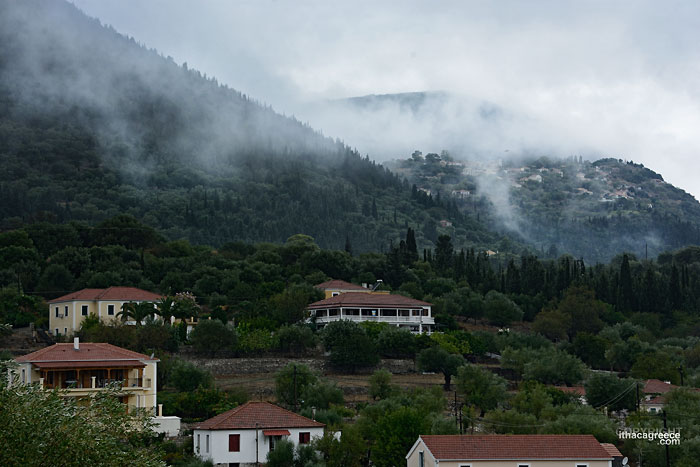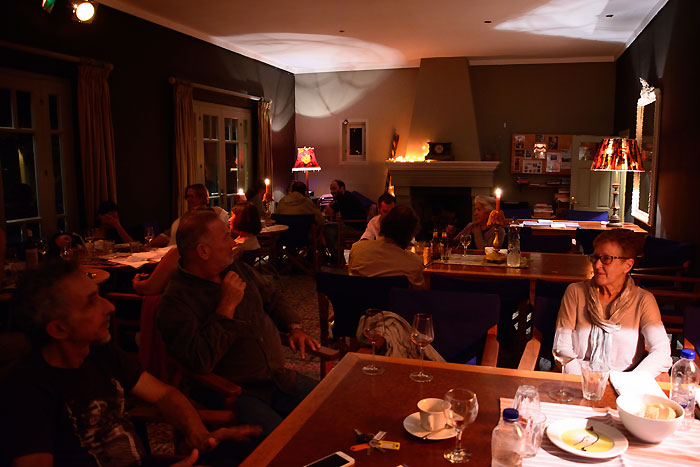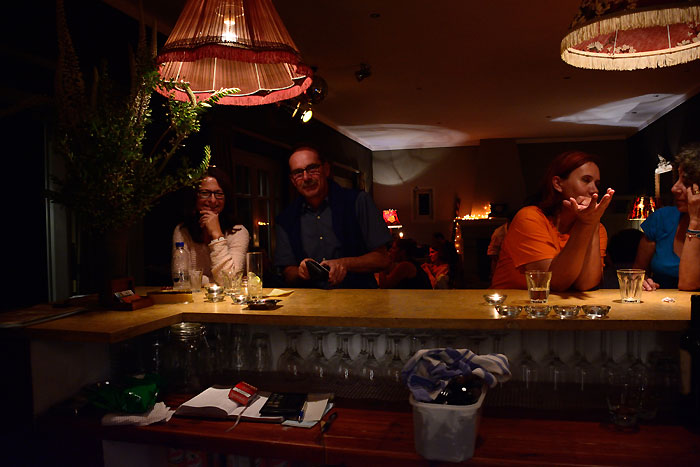 Yesterday's bad weather had the entire Ionian out of electricity after a big fault on the mainland. We're all pretty happy it was back on after a few hours, although, it was again frustrating when the electrical company has the phone off the hook just so it doesn't have to answer any questions.
Monday 28th - After quite a few days of rain and storms, the bad weather has cleared away today to leave us with plenty of warmth and sunshine again.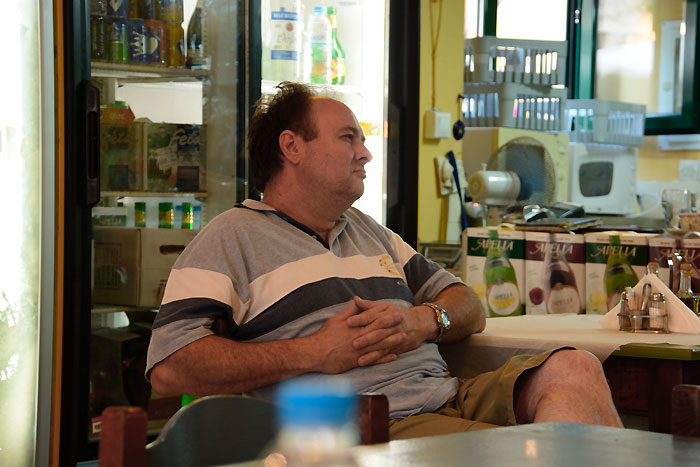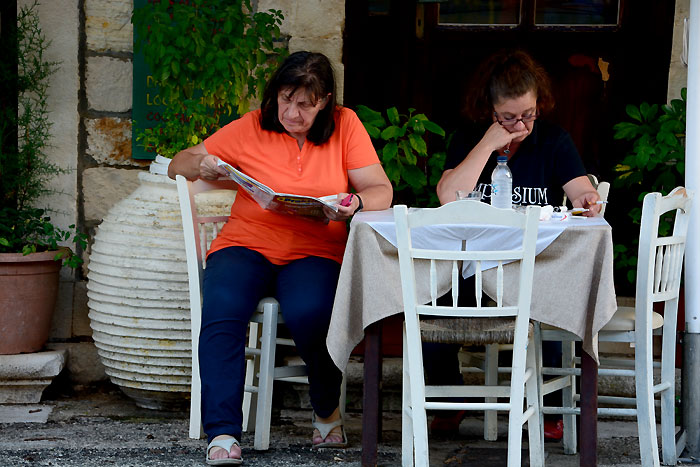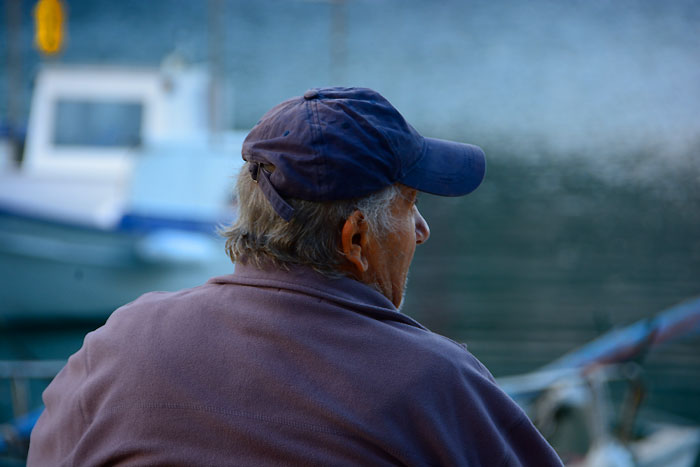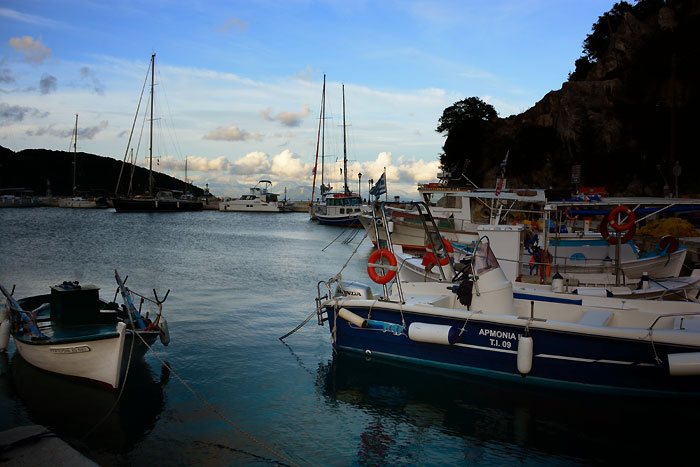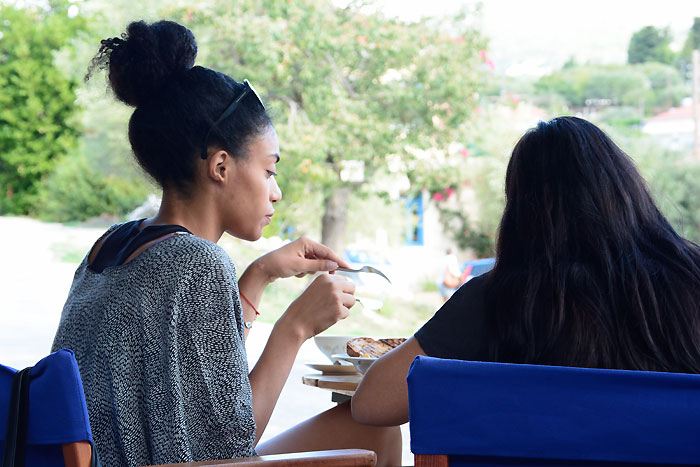 Brunch at Yefuri in Platrithia has become quite a thing over the past few years.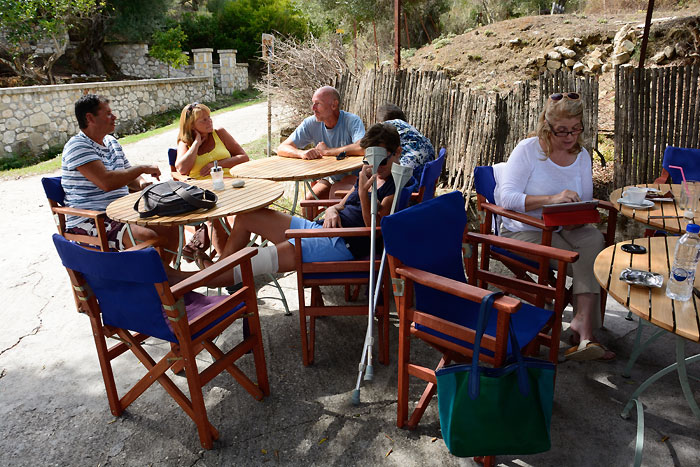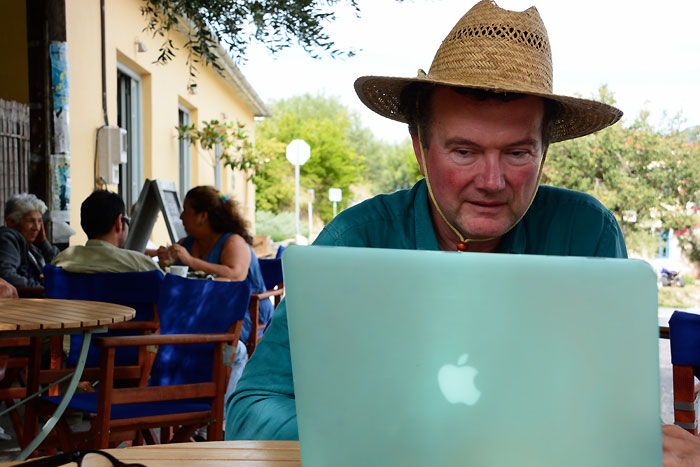 Yefuri area is also a good spot to get some free wifi, especially if you line up in view of Taxiarchis church from where the signal is transmitted.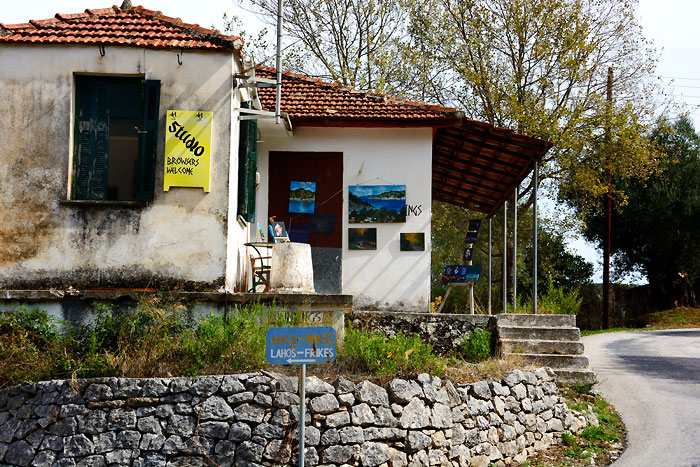 Above - Catherine Andrews Rombotis art studio in Platrithia. Open during the summer months.
Below - Supermoon eluded Ithacans yesterday with the ripply sky that obscurred its' brilliance.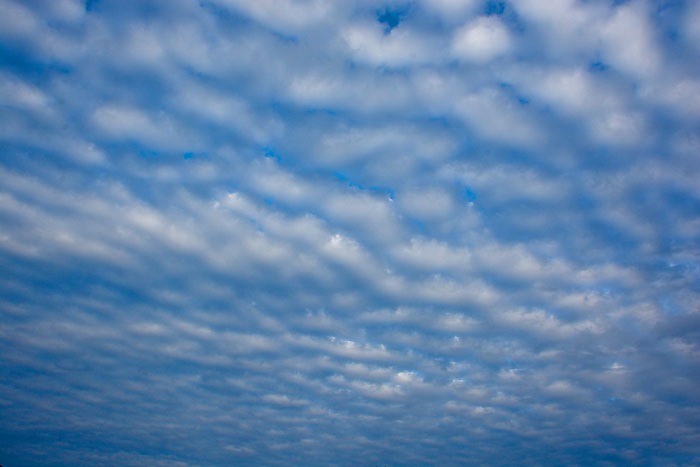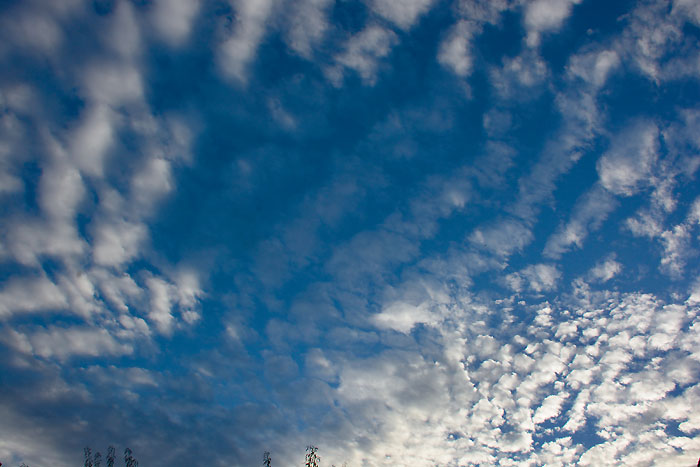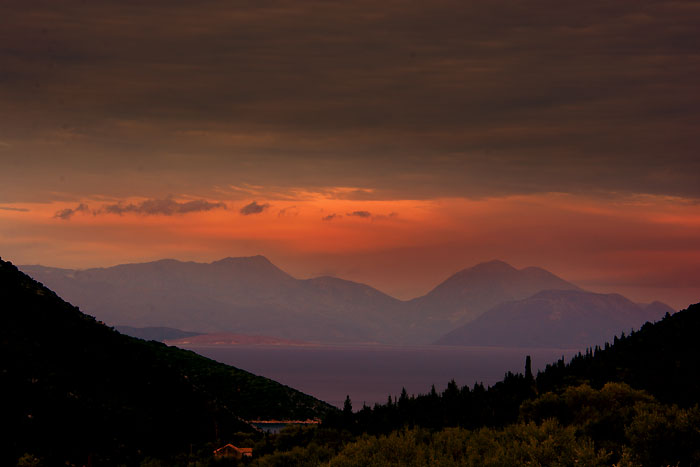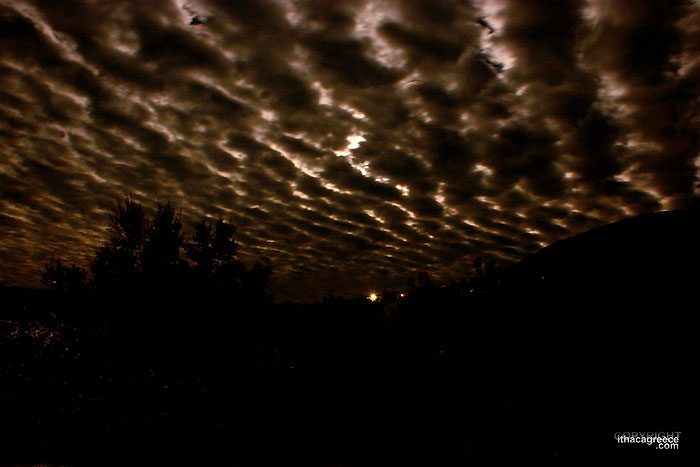 Tuesday 29th - Wonder if it's been down to the supermoon that our weather has been turned on its head for September.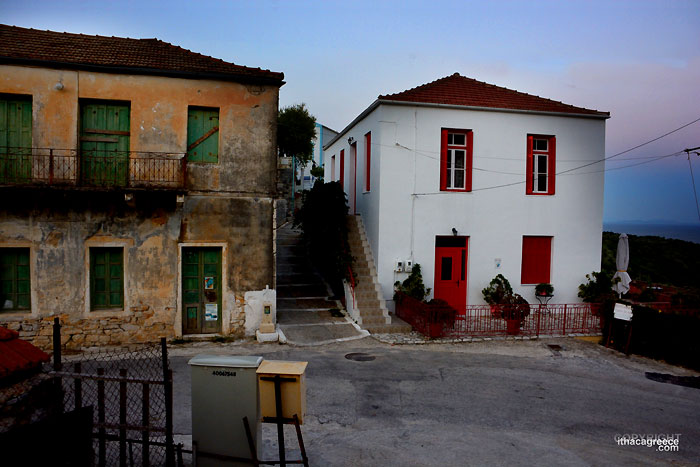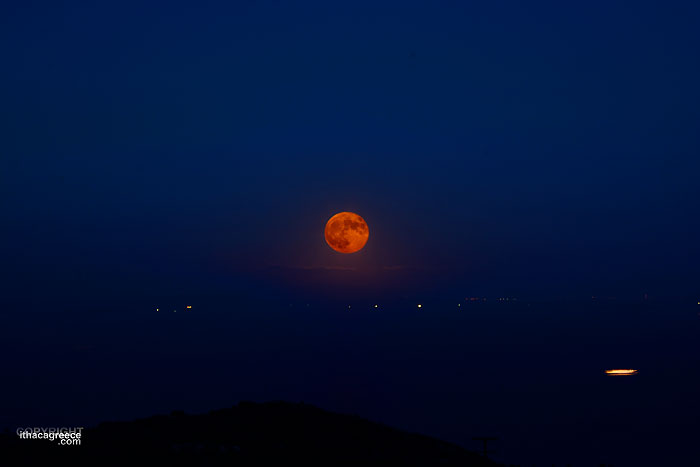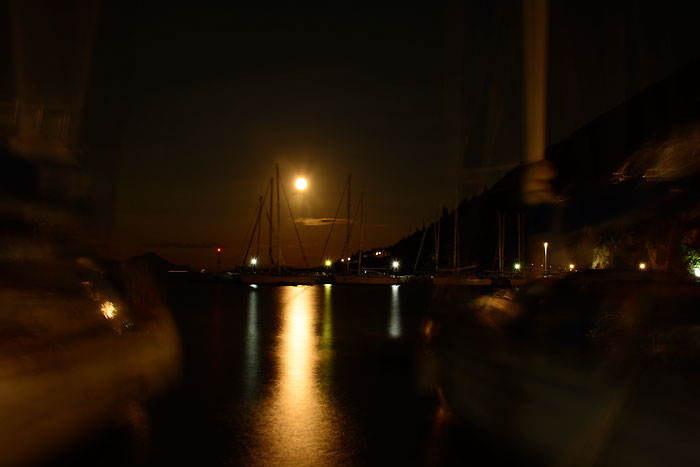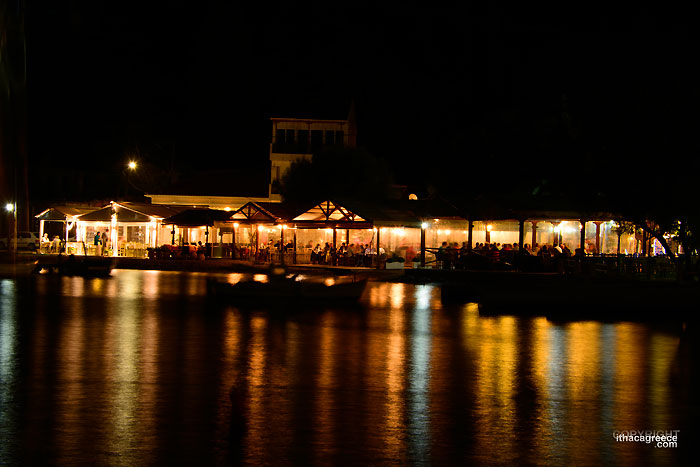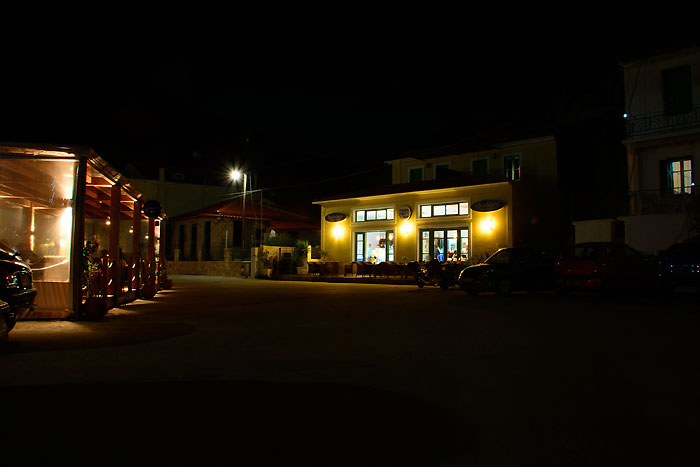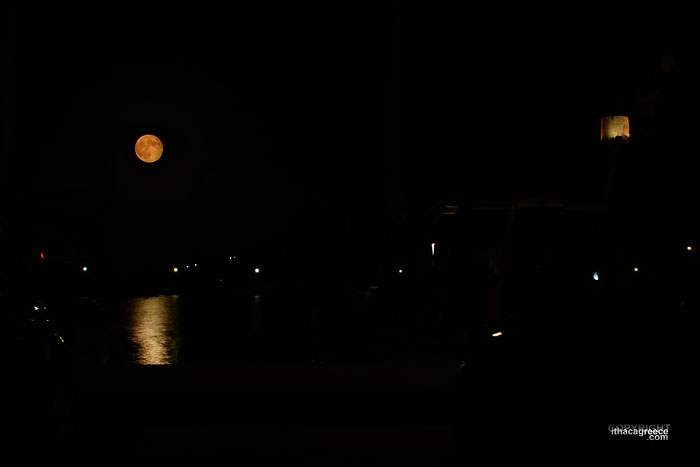 ---
September 2015
Season's Change
Tuesday 22nd
The temperature has dropped quite a bit with the extreme weather conditions over the past couple of days. Tornados and flash flooding in many cities around Greece.
Apologies for the silence on the site, but I've been away on a little break. Getting back wasn't easy with tornados keeping the Kefalonian Lines ferry precariously docked at an alternate Poros port in Kefalonia due to the usual port being so wild and windy we couldn't anchor down. We were given cabins and told to make ourselves comfortable. At 5.50am the ferry motored up and headed for Piso Aetos, where the wind had died down after a very wild night at sea.
Wednesday 23rd - The rain and wind worked it's charm and cleared away all the summer mist and dust accumulated over the past few months.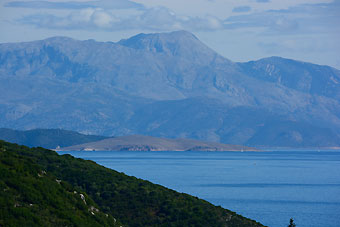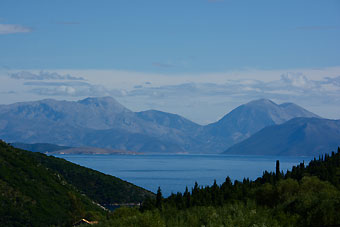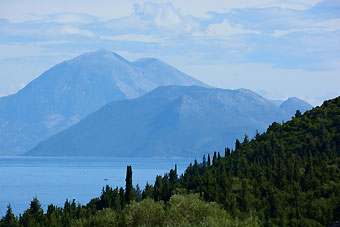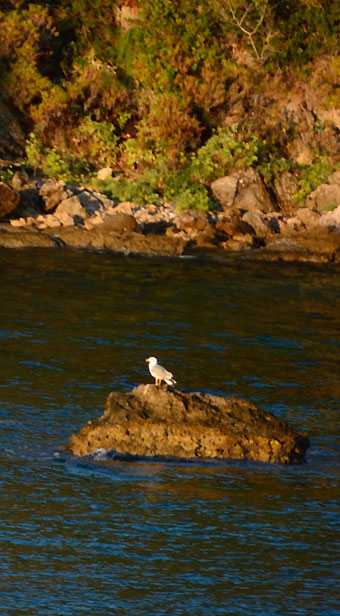 Friday 25th - More stormy weather last night with lightning firing up the horizon.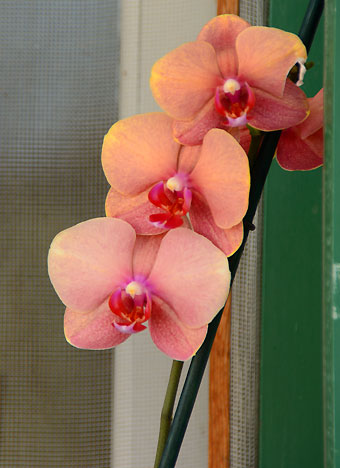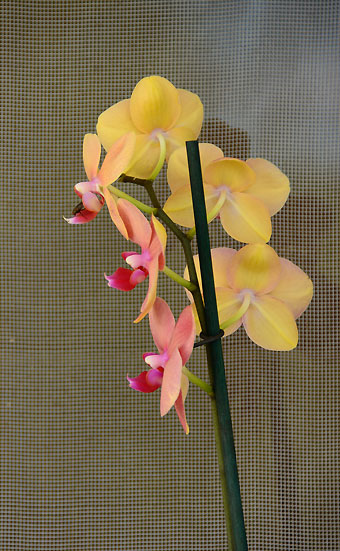 Out of 9,840,525 registered voters, only 5,566,295 went to vote. Out of those only 5,431,850 were valid votes with many making a point by submitting blank ballot papers. These figures show a clear disappointment in all the parties and the destruction of a great hope that the population of Greece suffered under the lead of Alexis Tsipras.
My fear is that when the repo man comes knocking, that we don't go through the same thing as over the past five years, that everything stops while the EU decides to keep us in or throw us out. Each year, the most important season in Greece has been undermined by the inevitable repayments that can't be met. Everyone holds their breath and precious earning months are wasted because people are too fearful to visit or invest in Greece while the Troika decides its fate. If anyone knows where to find the stone from which blood flows, please pass it on to Troika, wrap it in a bow with the message 'with love from Greece'.
Saturday 26th - It's been a very rainy few days and it looks like rain will continue for a few more days. Quite a dramatic change from our long hot summer. The temperature is still quite mild, so we haven't been completely thrown into sudden winter, but the wet, stormy conditions are definitely putting a halt on holiday expectations and activities.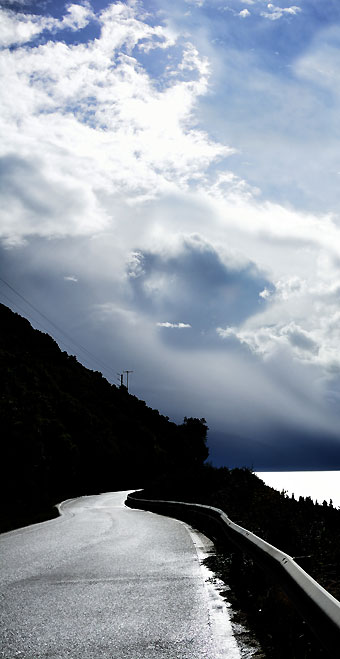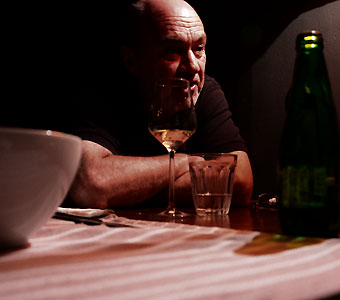 Yefuri's dry interior, attracted alot of people to eat in Platrithia last night.
Monday 28th - The nights are cooler, but there's still plenty of warmth ahead during the day.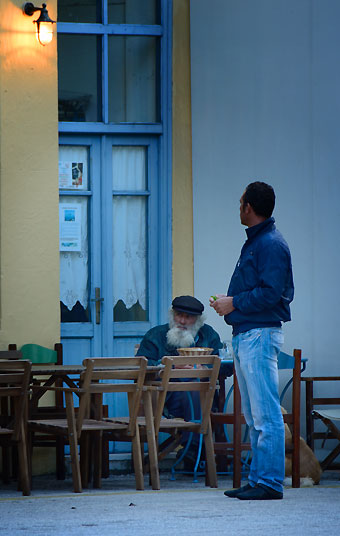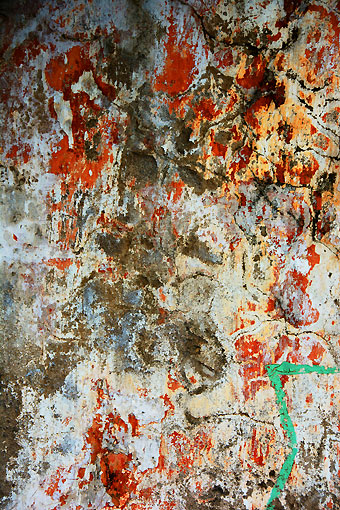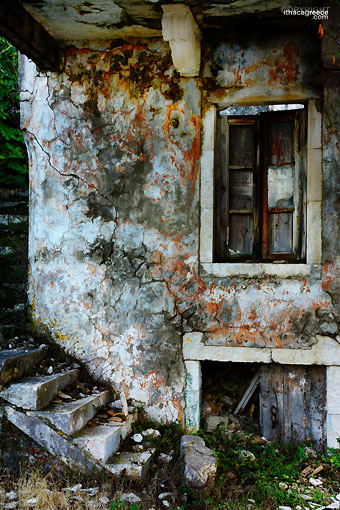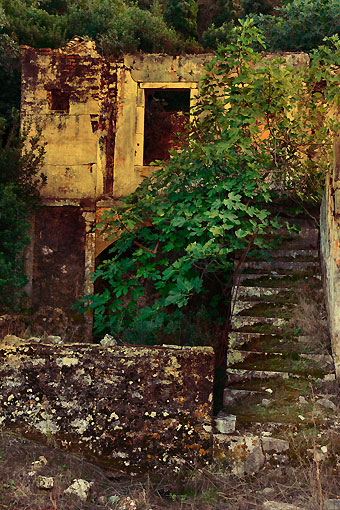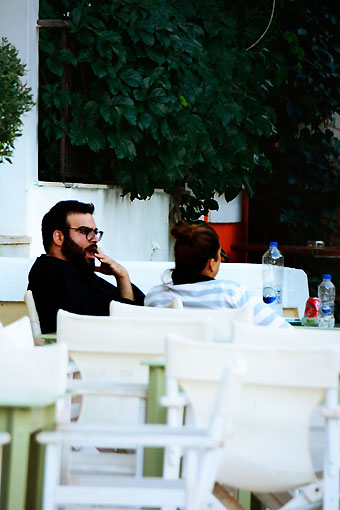 Above - Ageri opened up the edge of Frikes this summer with its special and very much applauded restaurant on the bayside. Congratulations to Vasili, owner and chef for such a great achievement.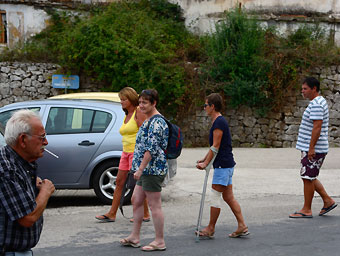 Above - There should be signs 'beware of cats' Tripping over one or swerving to miss one can end you up in hospital.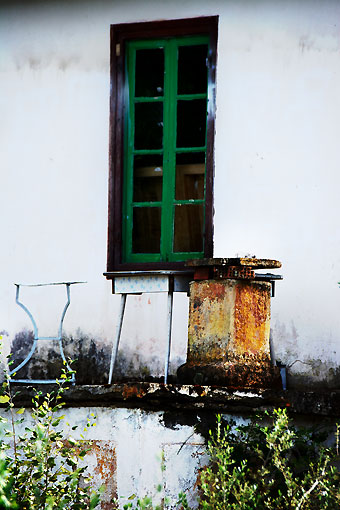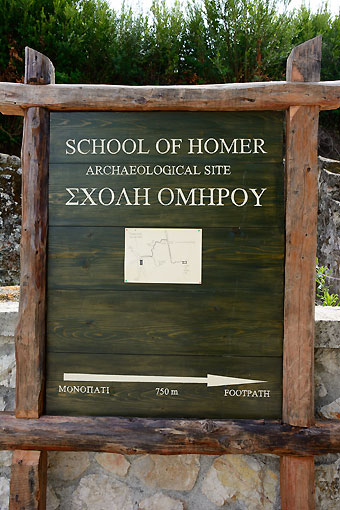 It's unfortunate that the sign to Homer's School is the best thing about it these days. The site really needs some love and care.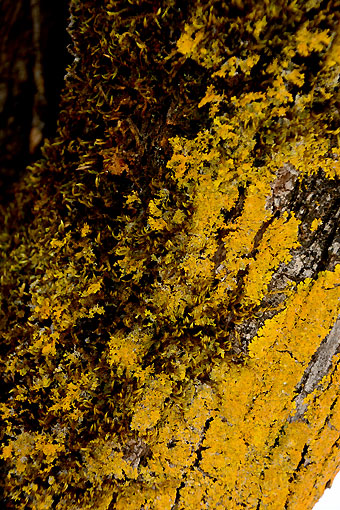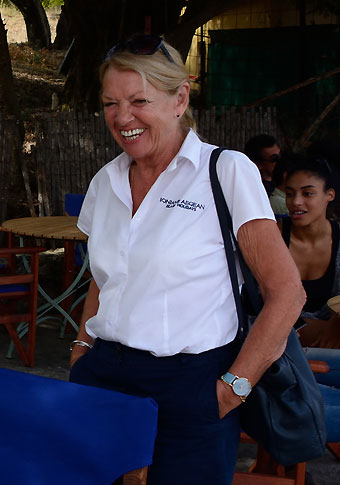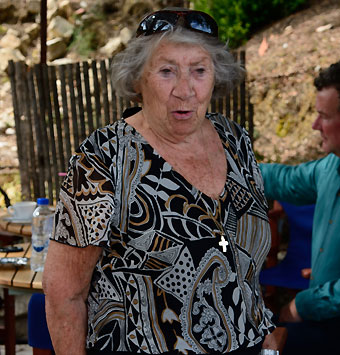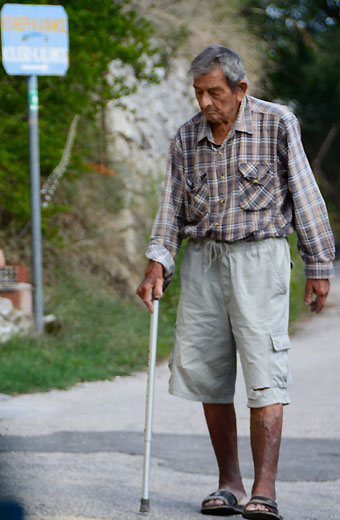 Let's hope the sky stays clear enough for a good view of the supermoon tonight. I'll be ready if it is.
As you know, the weather has been pretty rough the past week, but on Ithaca, we escaped with a pullover and a frown that the sun wasn't shining, while in Kefalonia, there was real damage and mayhem. Flooding and cars under water in Argostoli, trees down, severe wind and the damage it can do. We are lucky to have Ithaki cradle us in its haven of safety.
Tuesday 29th - Looks like the weather is turning wet again for Wednesday. Cloudy conditions today and then rain, but the forecast looks clear for the Marida Festival on Thursday, so we're keeping our fingers crossed it won't be cancelled this year. Marida (Sardine) Festival is always a great time down at Polis Bay beneath Stavros town.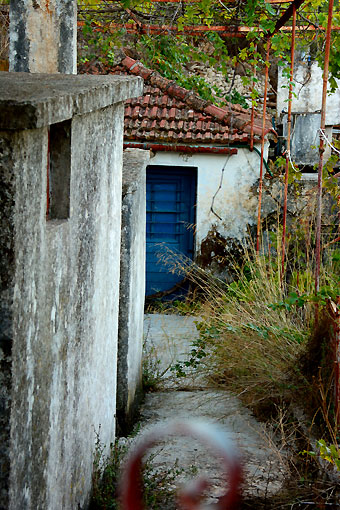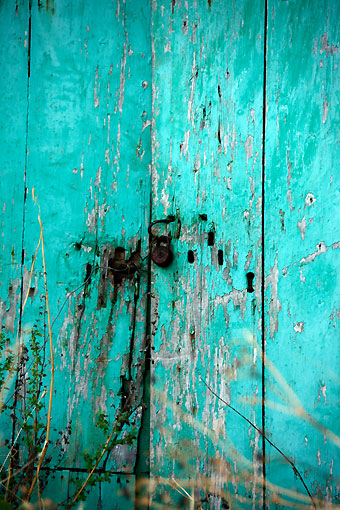 Up at Anoghi yesterday evening, the temp plummeted down to 17C degrees. A chilly 30 minutes taking pics of the supermoon, blood red and majestic, hanging over the Ionian.