What's New On Ithaca Greece
April on Ithaca
Blue skies, blue seas and wild flowers across the island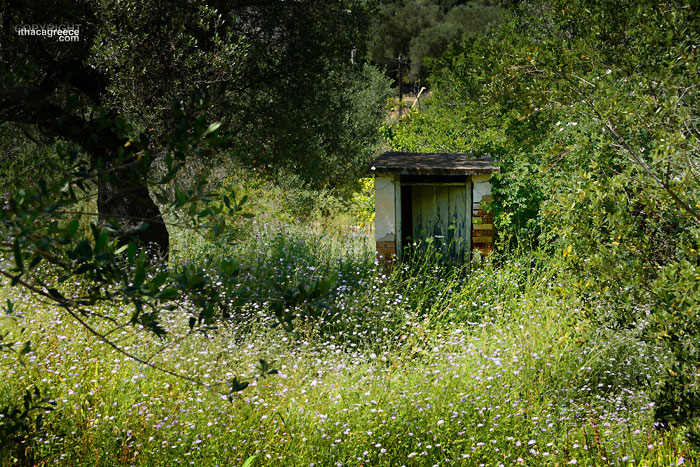 April 2016
Sunday 24th - Easter in Greece starts this week with lots of liturgies and services as we lead up to the BIG weekend and it looks like the weather is going to be beautiful all week.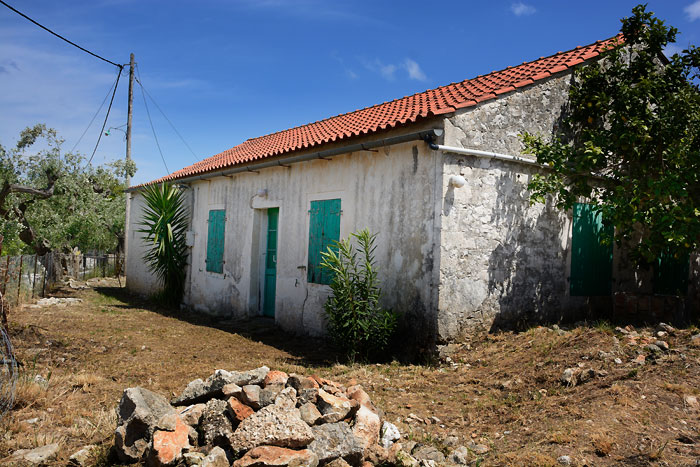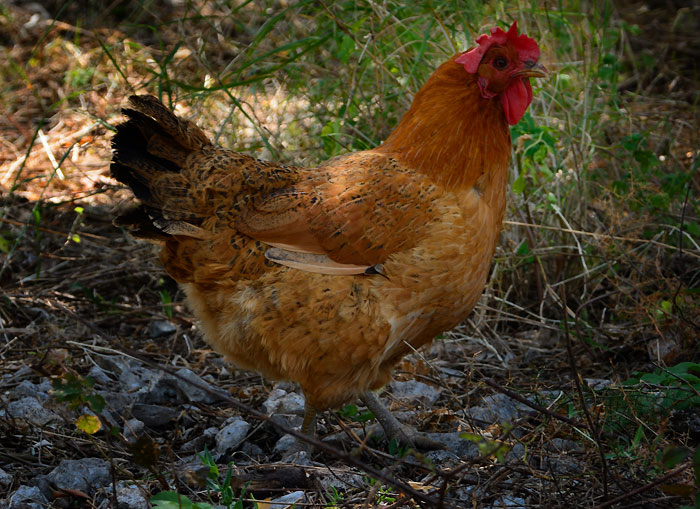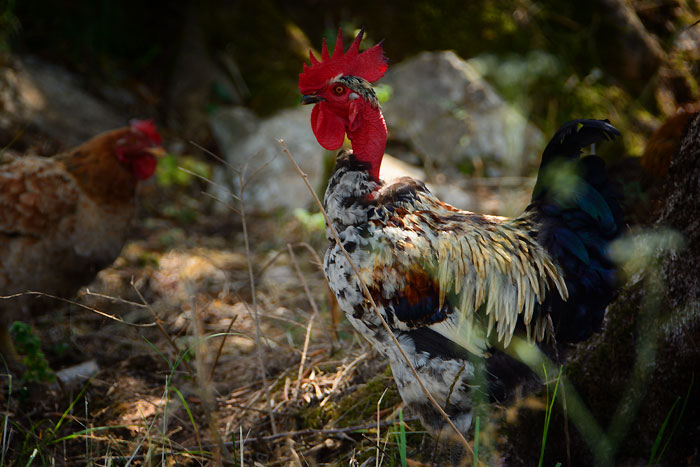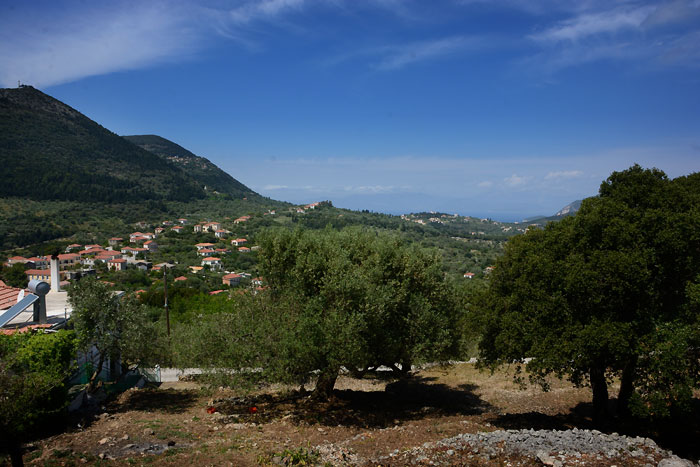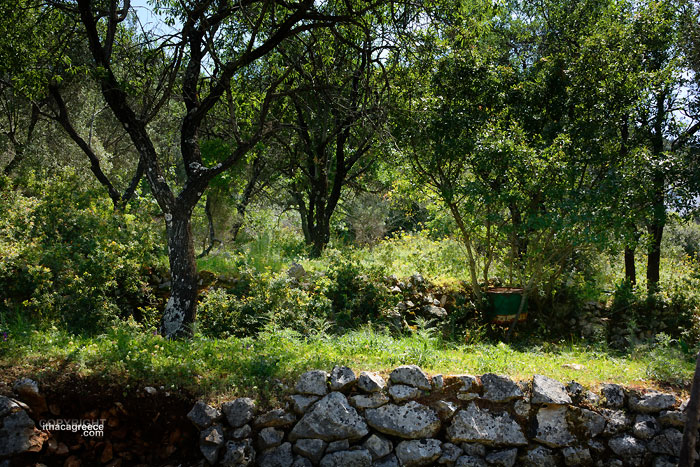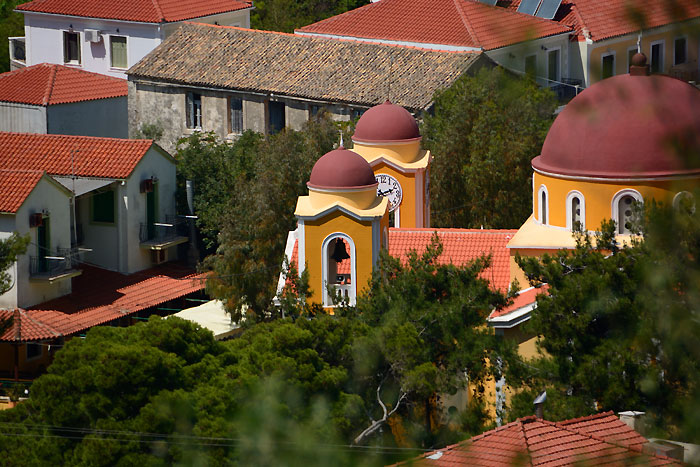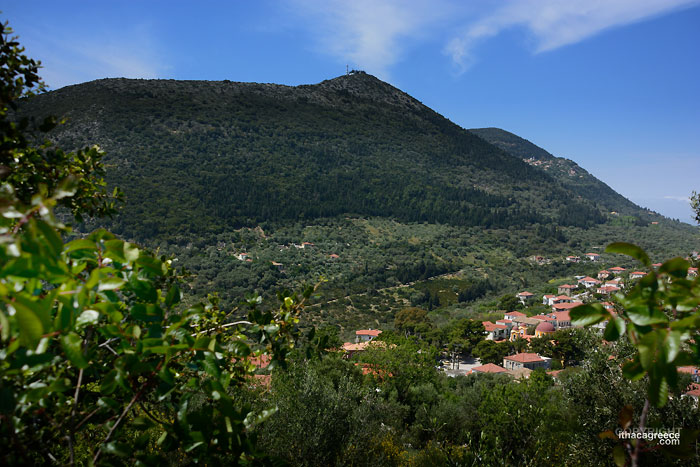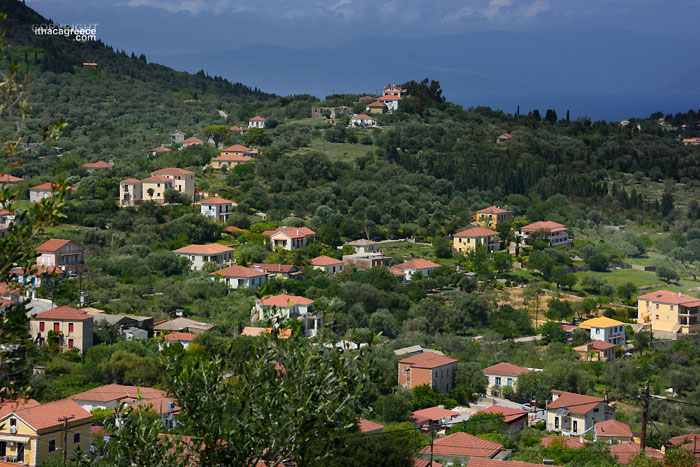 On the 15th May at 1pm, please go along and celebrate the re-opening of the Lefki school as a community center. I believe some of the kind contributors to the renovations are Spyros and Estha Paxinos. See you there!
Monday 25th - The island is completely covered in wild flowers and thistles right now. Slowly, locals are beginning to strim away the remaining signs of Spring, but the smell is still in the air. Feels great to be outside in Ithaki's beautiful natural surrounds. Not only are we transported to a place where capitalism has no outwardly signs, but to be among the olive groves, the baysides and pebbled coastlines, feels pretty great! You should join us at your earliest convenience!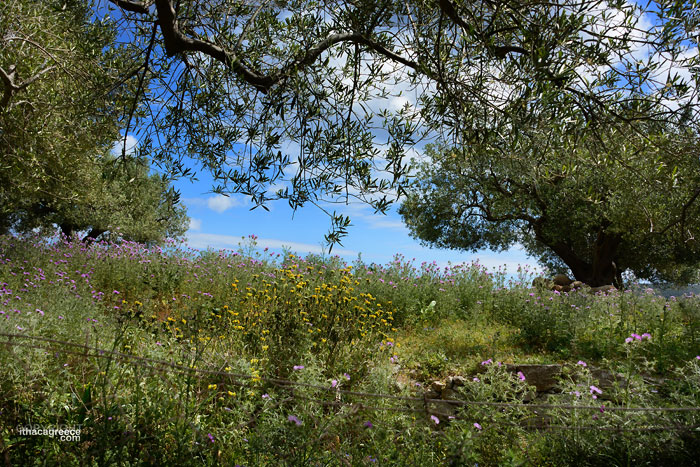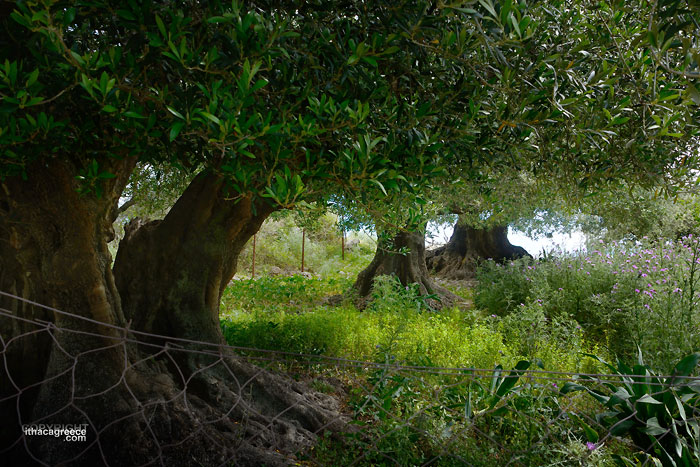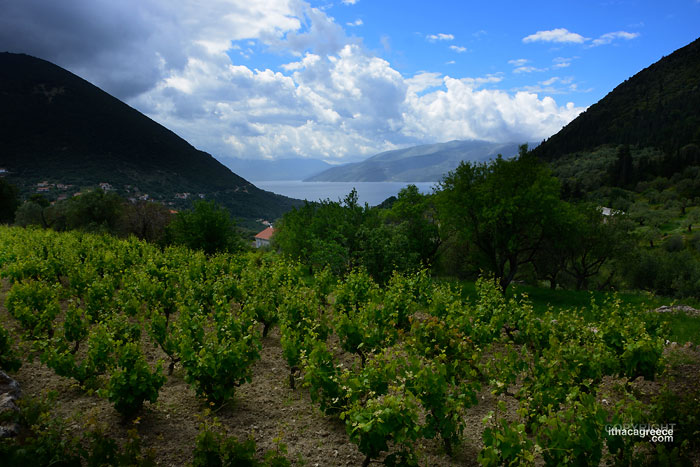 Above - Grapevines at Pilikata overlooking Polis Bay below and Kefalonia, Ithaki's sister, big sister, island across the way.
Thursday 28th - With this week being the Megali Evdomada (Big Week) for Greek Easter, lots of people coming to Ithaca for the Easter celebrations which will culminate on Sunday for the massive feast to end Lent, and believe me, this is the biggest day on the Greek social calendar!
Below - Frikes is alive again after another lonely winter. All the businesses except for the pizza restaurant which opened last year, has it's doors open and is ready for business. From Dodonis on one end of the strip to Ageri on the other.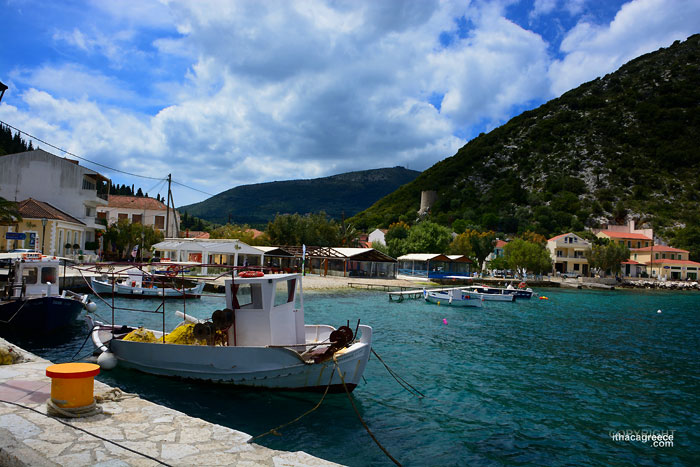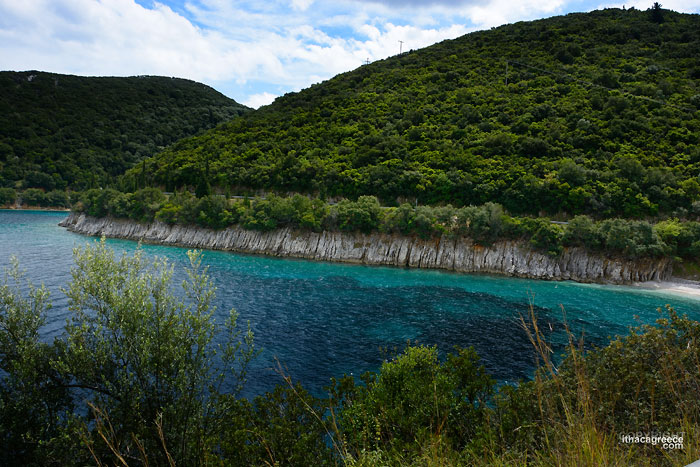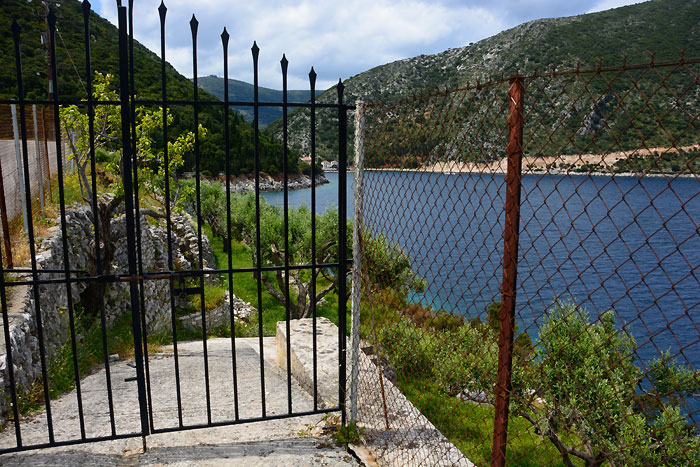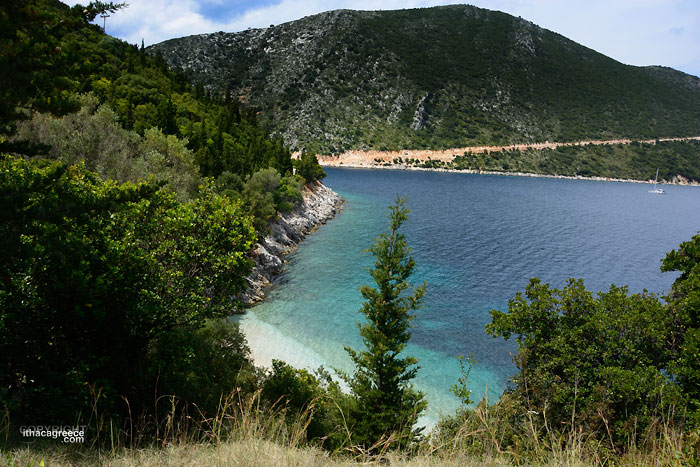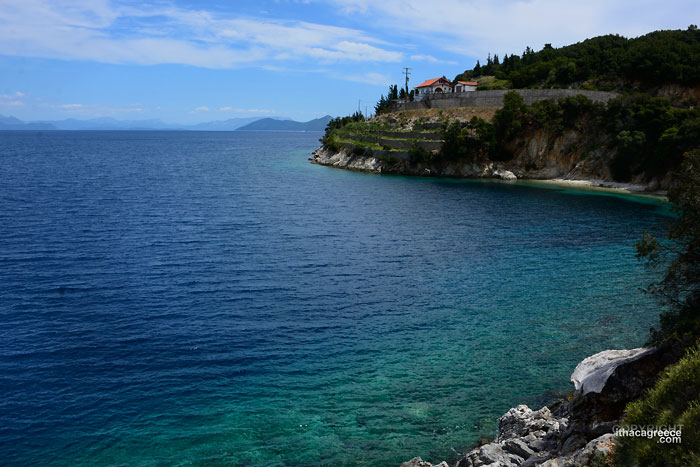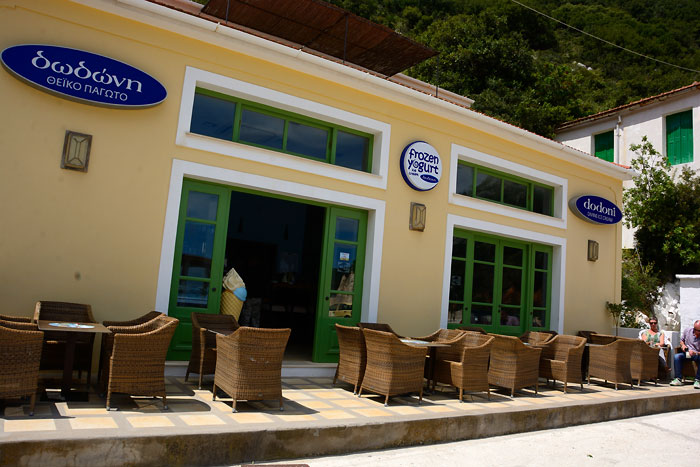 Above - The sun shines on those who venture to the bayside.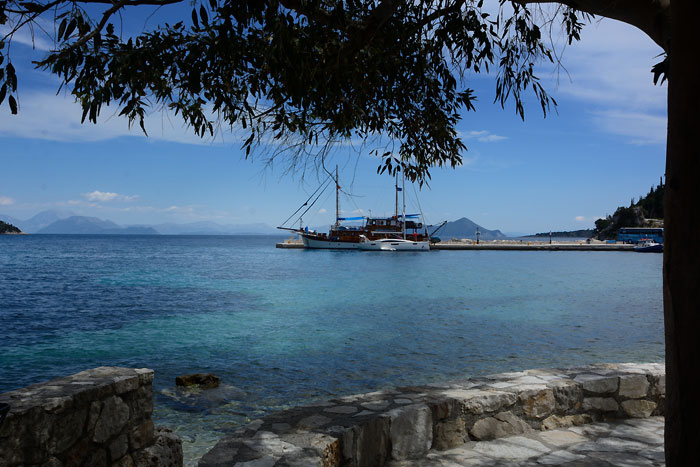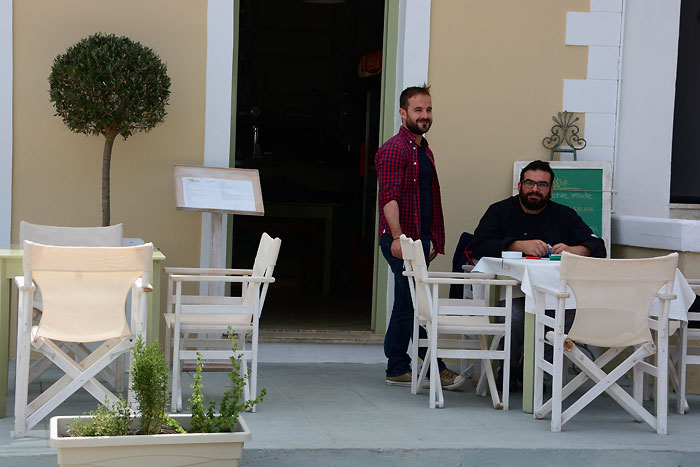 Above - Vasili from Ageri Restaurant in Frikes tells me there is a new menu with exciting additions. We'll be catching up with that soon.
Below - Odysseus Restaurant in Frikes has quite a few tables full already, ready to enjoy their traditional Greek kitchen dishes.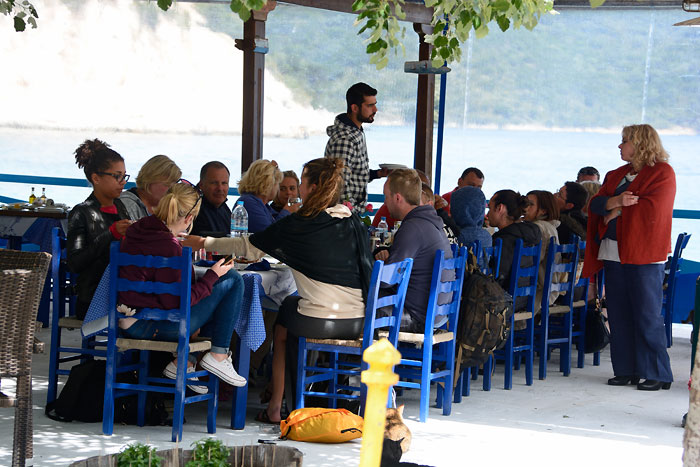 Below - Rementzo Restaurant has had a little style make-over as well as some new additions to the menu for this shoulder period.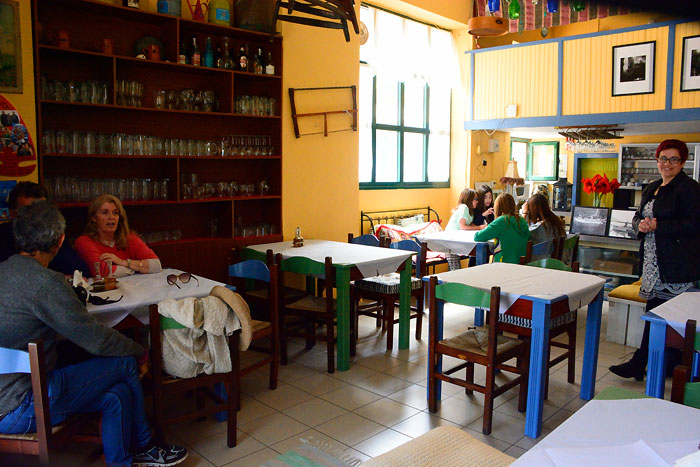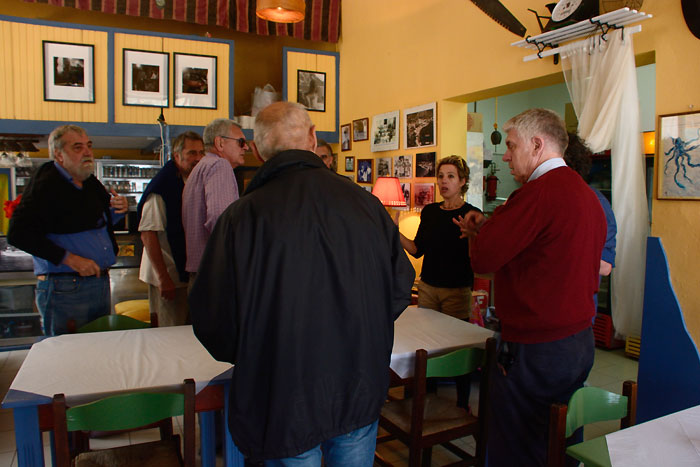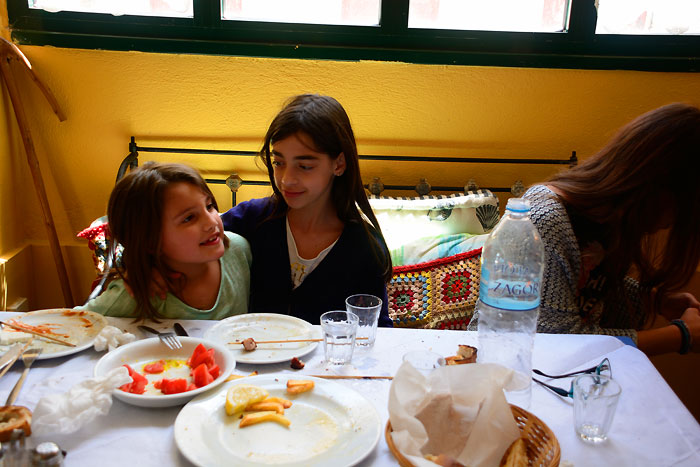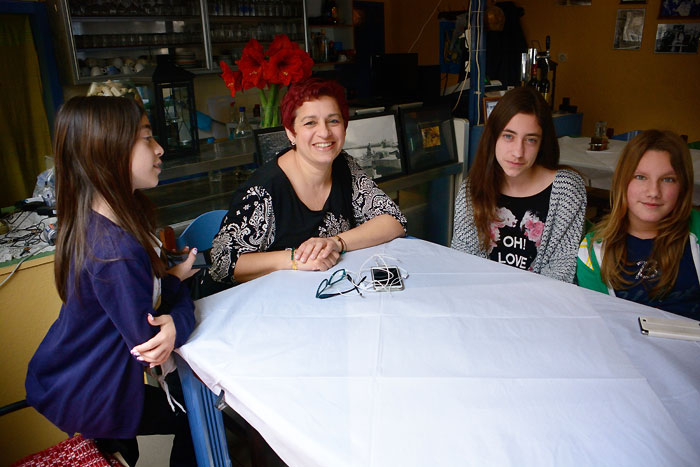 Saturday 30th - Last night Ithaca celebrated Good Friday for this year's Greek Easter celebrations. The ritual burning of Judas occurred in Kioni, after which the epitaph was paraded along the bayside. A wonderful absence this year was that of the fire crackers which usually plagued this Easter weekend. Click Here or on photo below for more pics.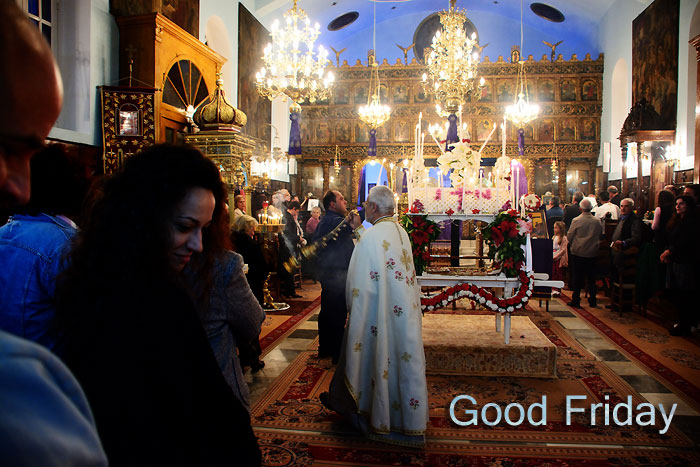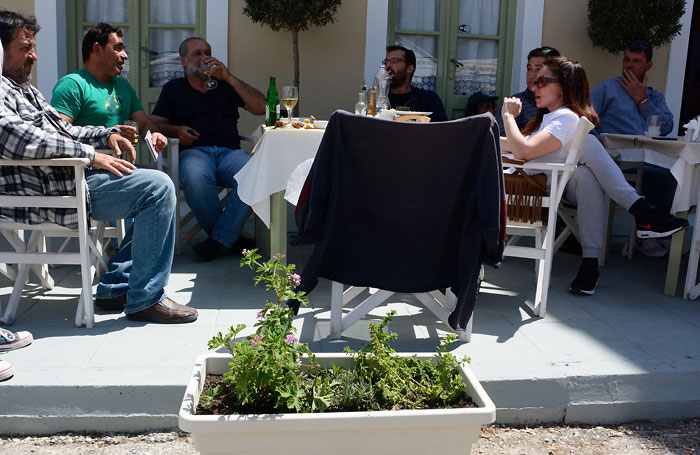 Above - Ageri Restaurant in Frikes is quickly becoming the new hot spot to eat and to gather. Below - Fiorendino Bar in Frikes. Apparently you will never drink alone when you go.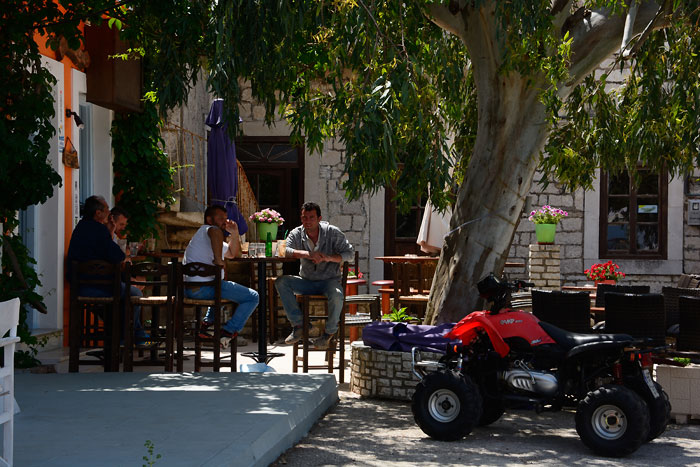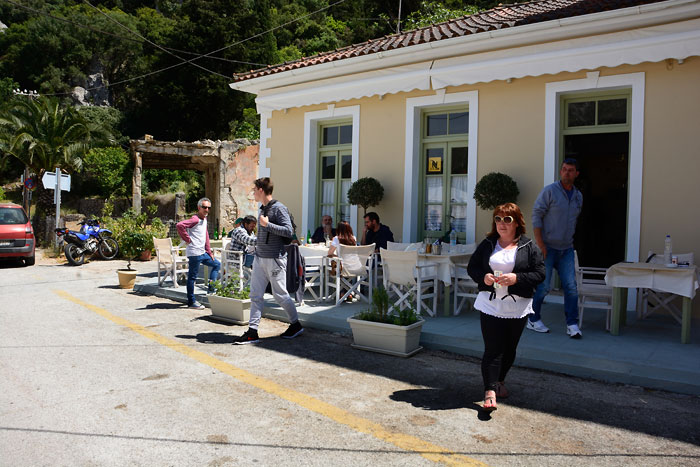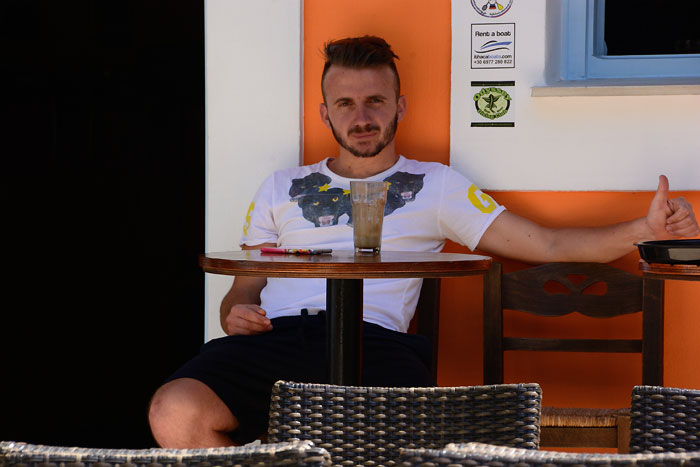 Below - Afales in the north of Ithaca Greece.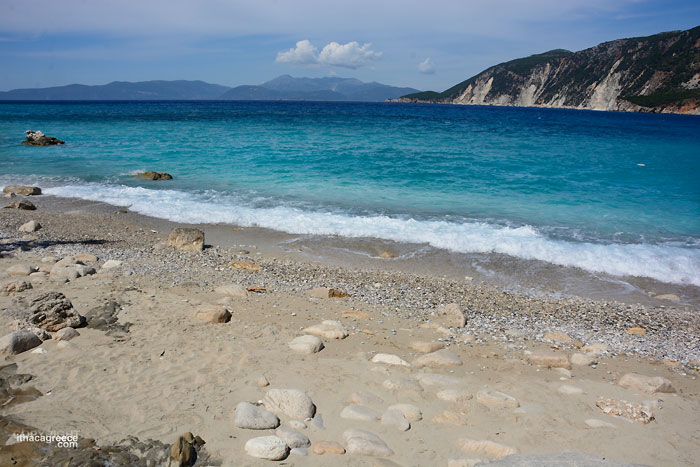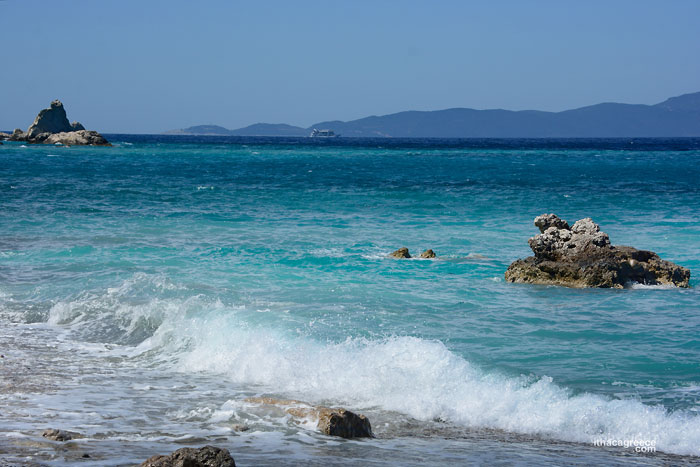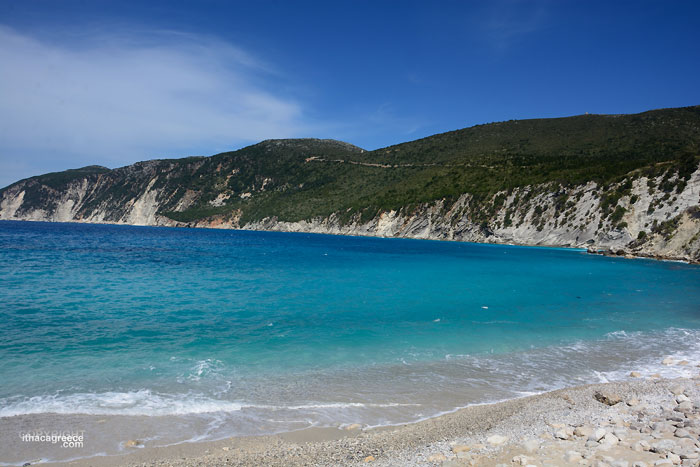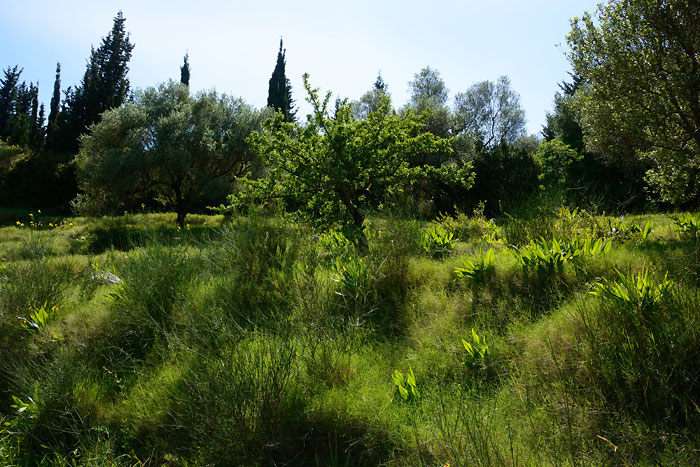 ---
April 2016
Deep into Spring on Ithaca Greece
Sunday 24th
The brilliant weather continues on Ithaca Greece. Spring flowers are now beginning to turn to thistle and soon they'll be strimmed down altogether.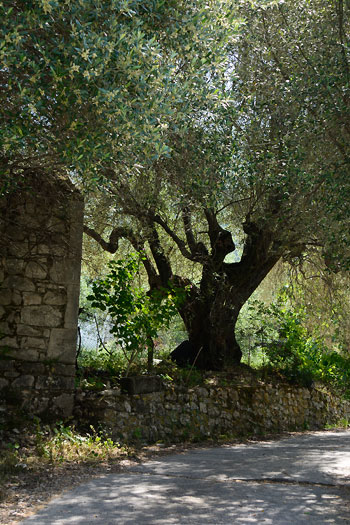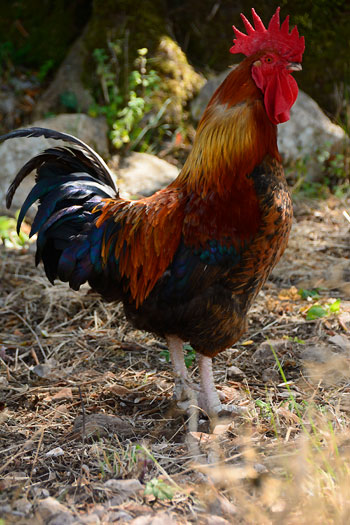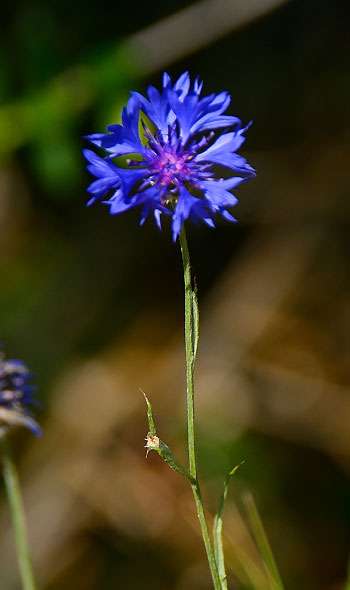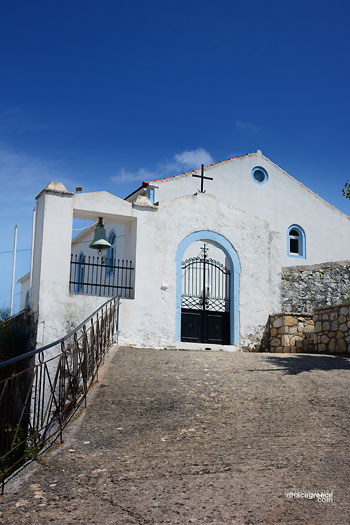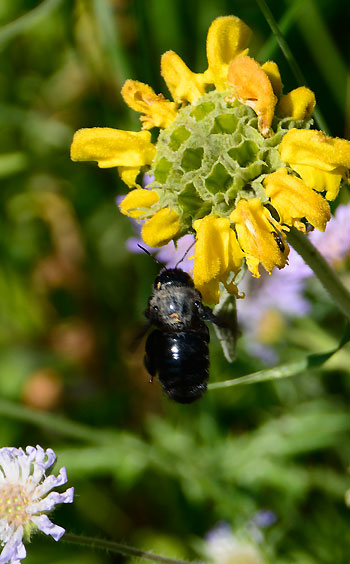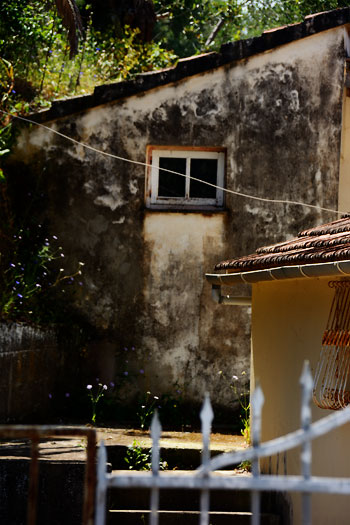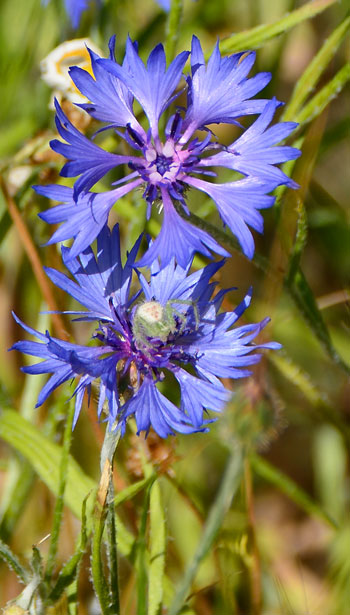 Monday 25th - Some heavier clouds these past couple of days, and although some of them looked like they'd dump a little rain on us, none did. It's getting warmer despite it.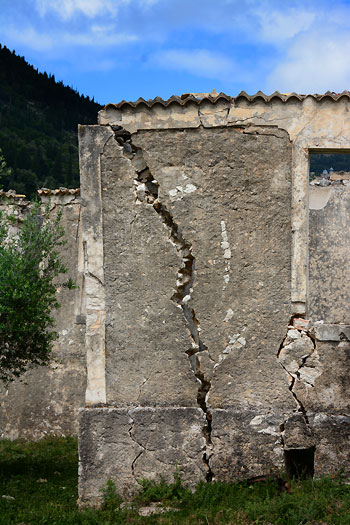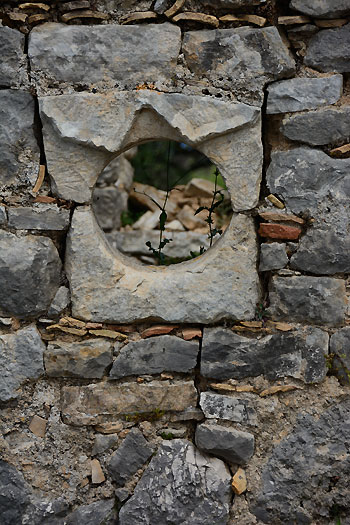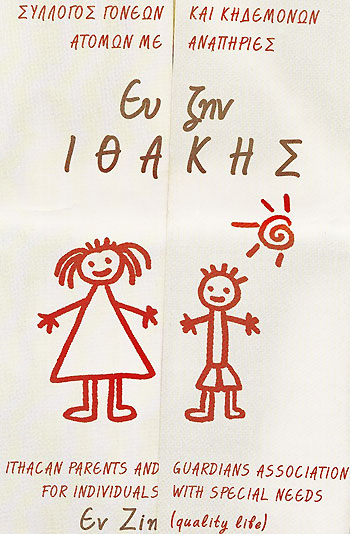 Above - Ev Zin is a shop of handicrafts made by the special needs community of the island. They currently have an exhibition highlighting some of their works. Exhibition open from 10am - 1pm and again at 6.30pm - 8pm.
Thursday 28th - ithaca's 2016 Season begins. Below - Ageri Restaurant in Frikes.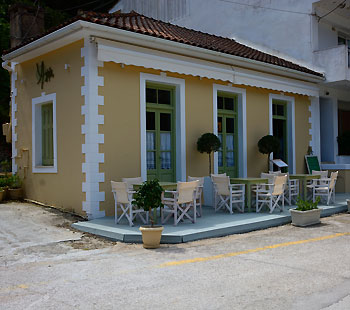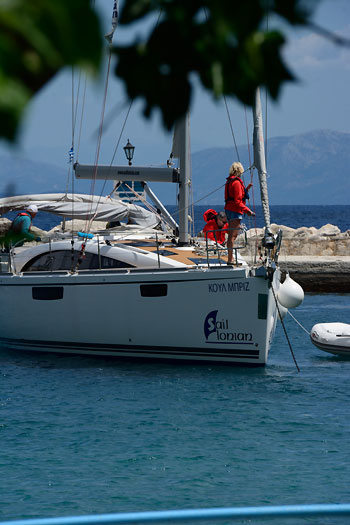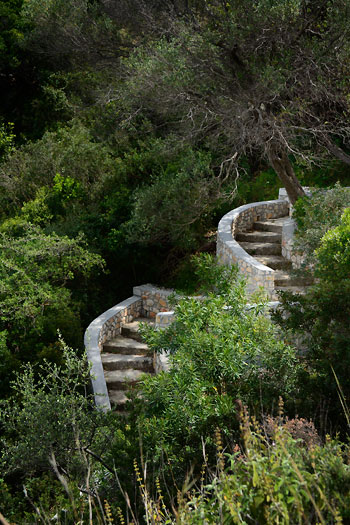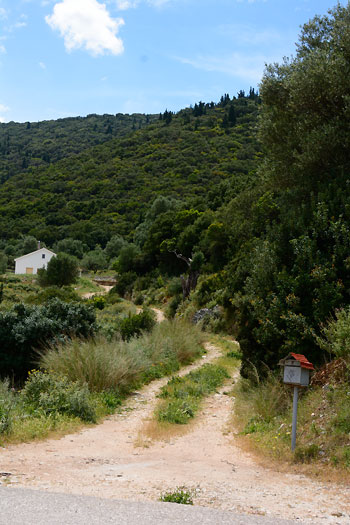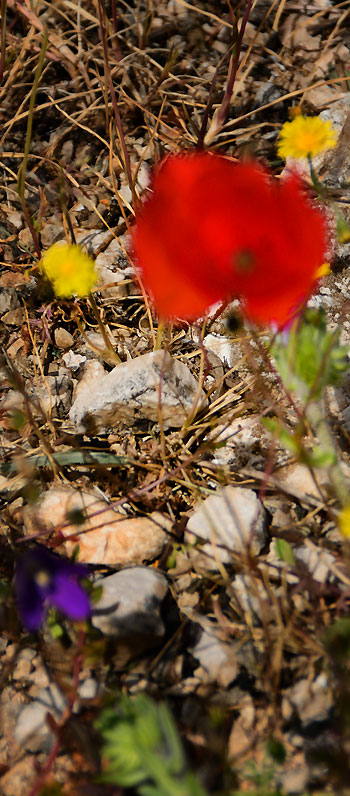 Below - The buses have begun. Careful around those bends.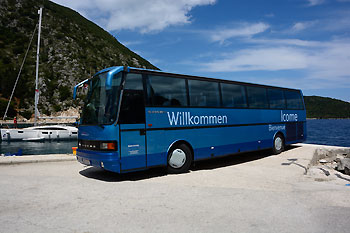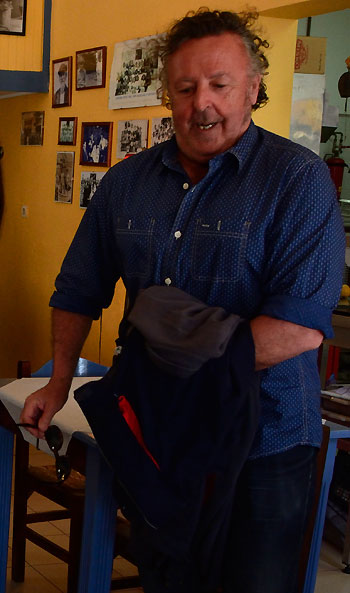 Above - You always know the Season has begun when Juan sails in on his yacht with his guests.
Below - YIorgo from Spavento Bar in Kioni and Lazaros, former owner of Polyfimos Restaurant in Stavros, talk politics in Frikes.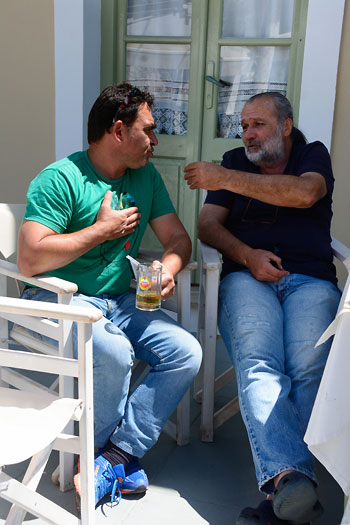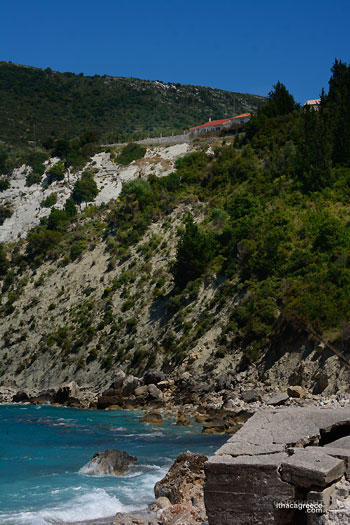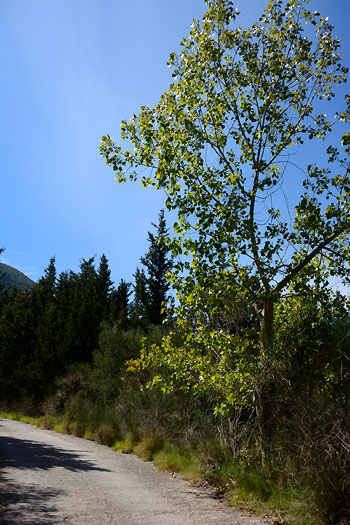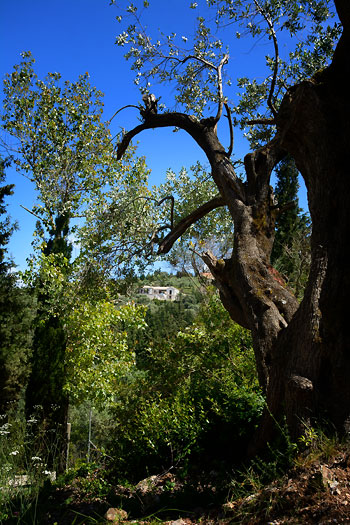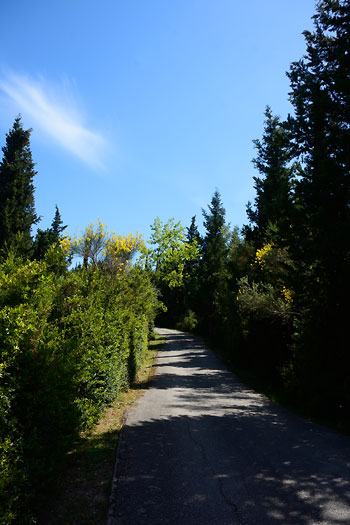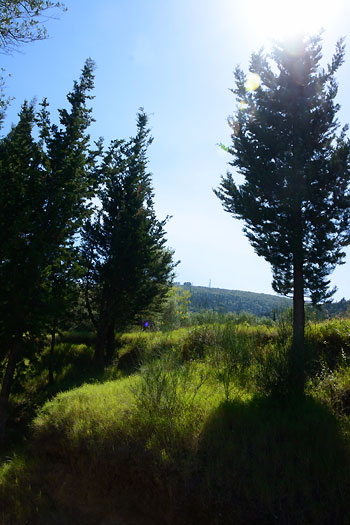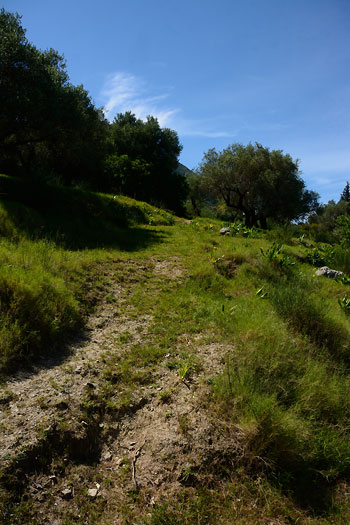 Tonight it's Greek Easter Resurrection celebrations around the island with candles lit to light up the night. Would be great to see it from the sky. Will get along to take some pics as usual, so keep your eyes out for 1st May New.