What's New On Ithaca Greece
June on Ithaca
Summer on Ithaca Greece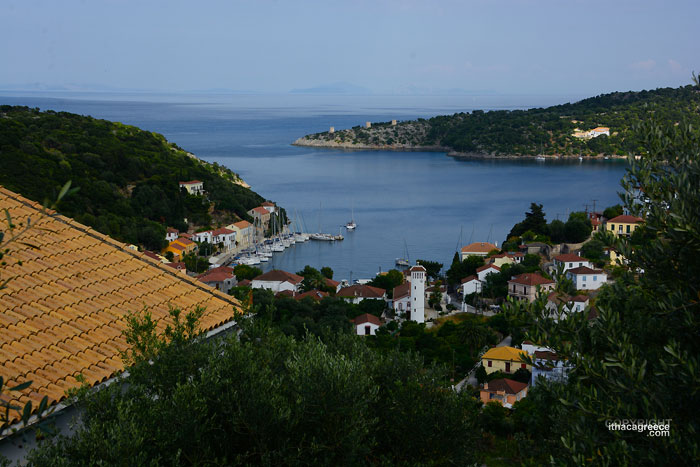 June 2016
Wednesday 15th - We're expecting a heatwave starting today with temps over 30C. Let's see if the forecast is right.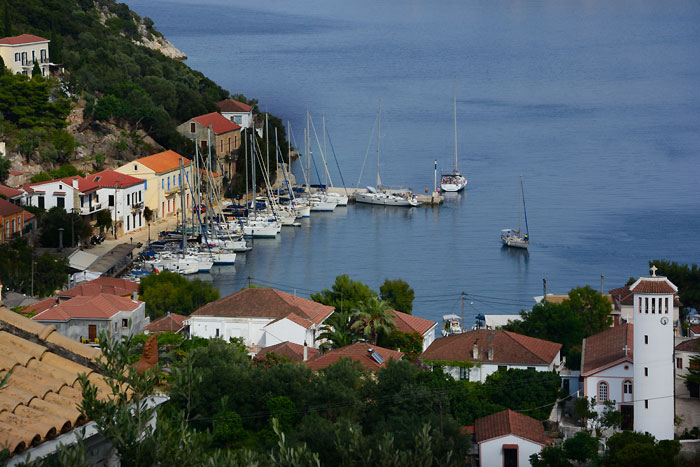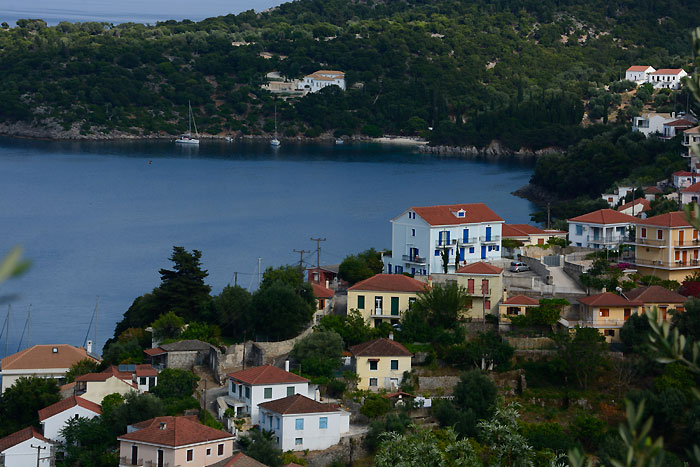 Above - Kioni. One of the prettiest villages in the Ionian.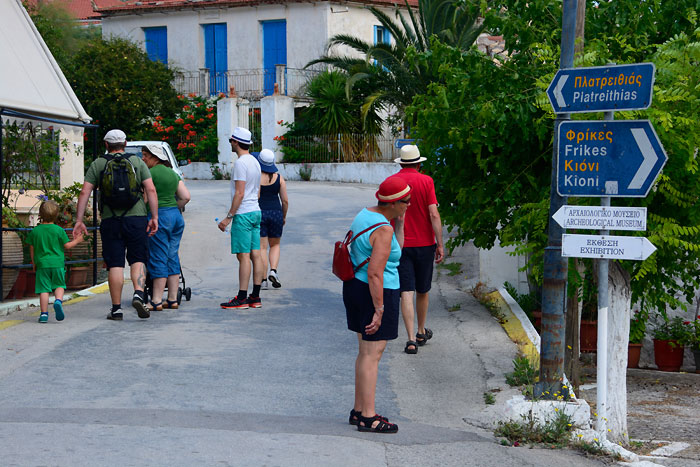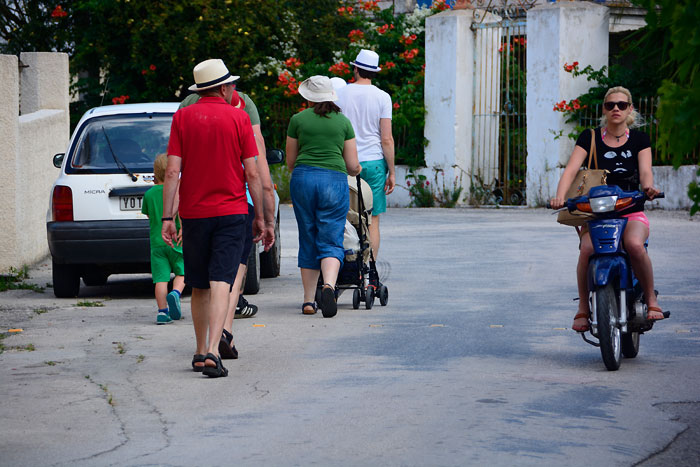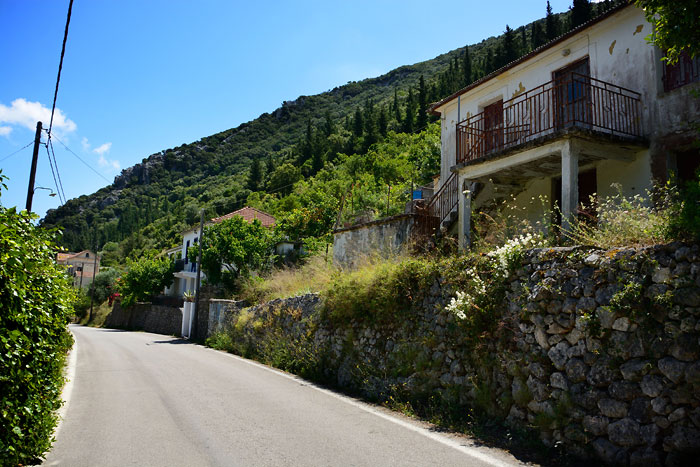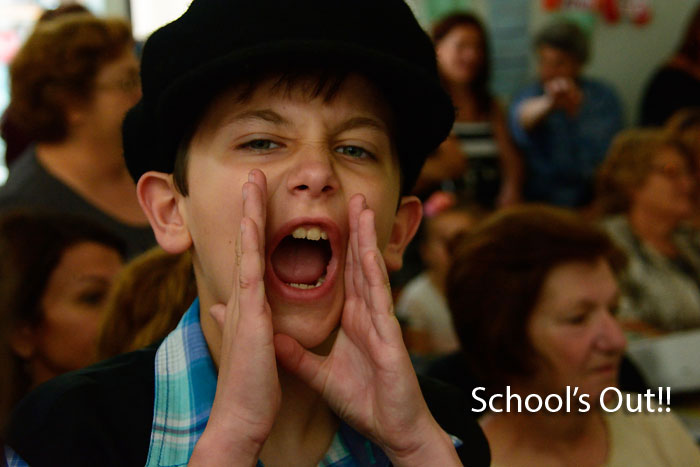 In Stavros yesterday morning, the school kids fairwelled their primary school for the summer. Some kids will be heading off to high school, but in the meantime, there's alot of summer to enjoy. Sun, beach and festivals. Click Here or on photograph above for more pics.
Thursday 16th - Already half way through June. Half the locals are saying it will be a good season, the other half saying the opposite. I do feel a bit more positivity this year as opposed to other years, so I'll go with the glass is half full crowd.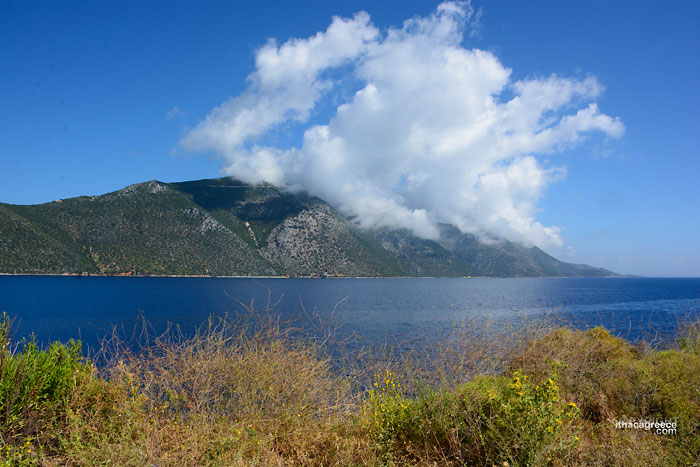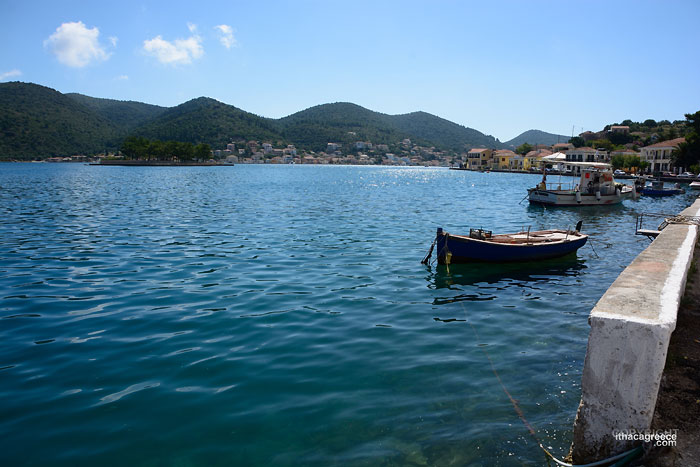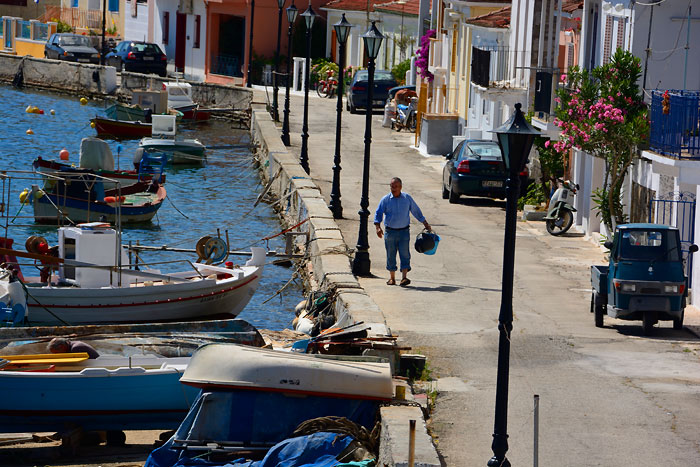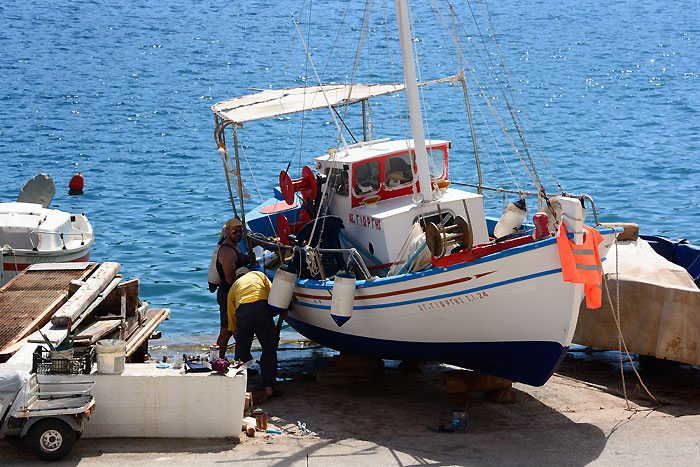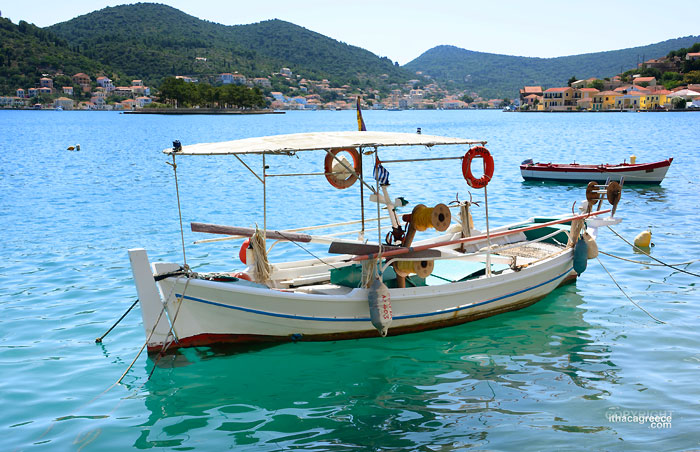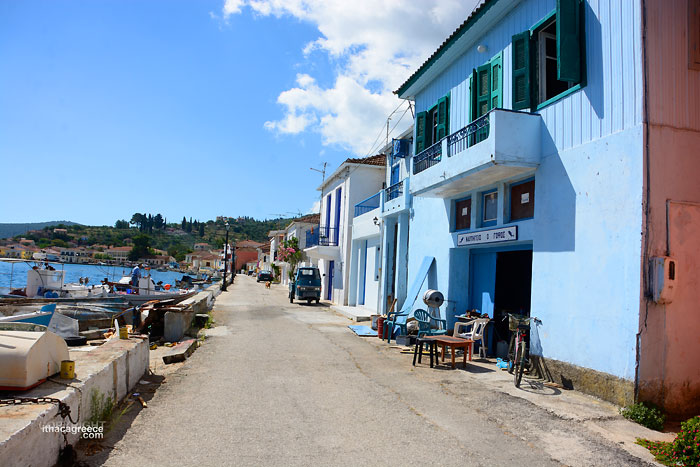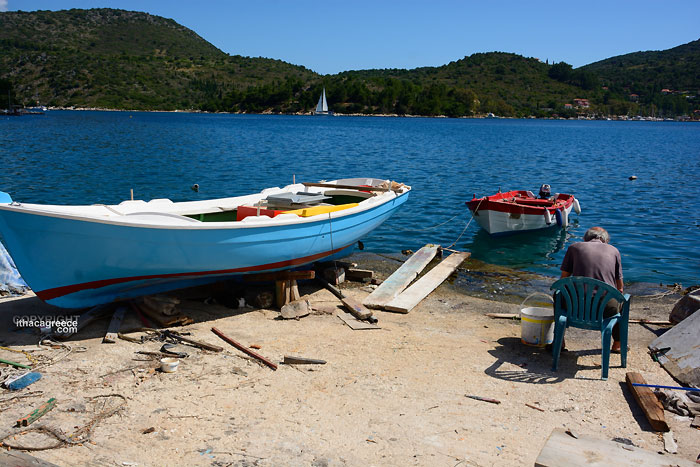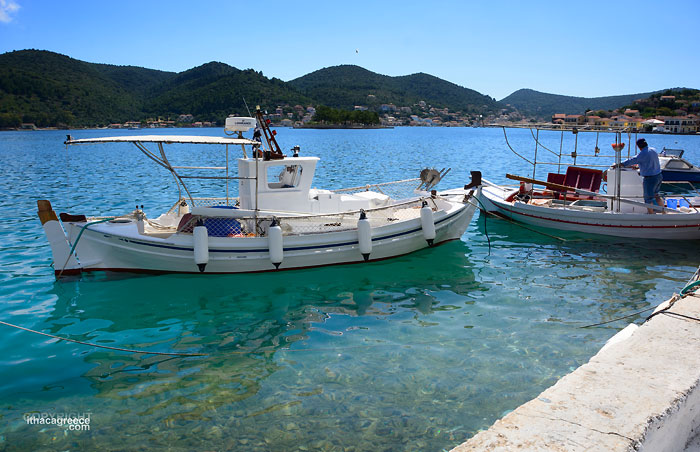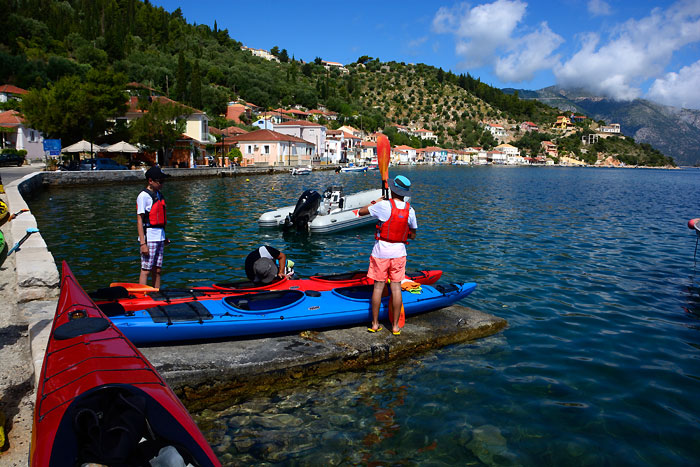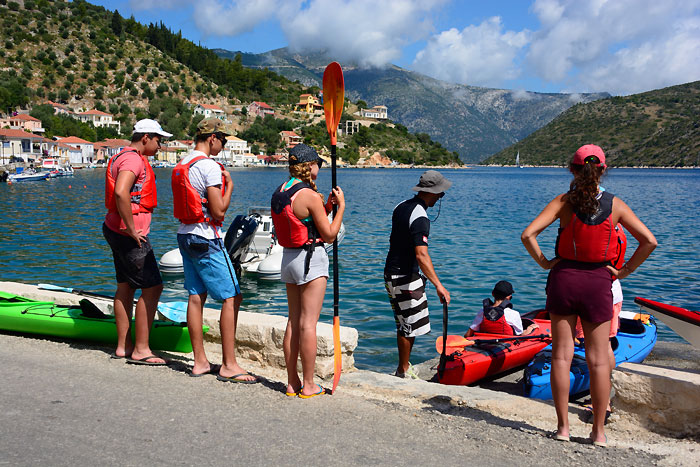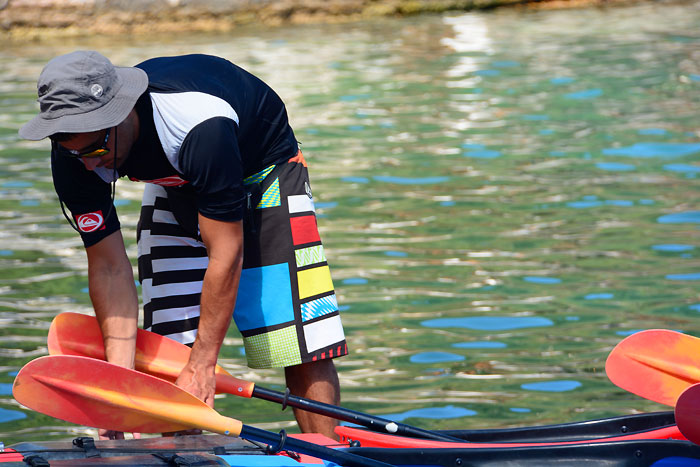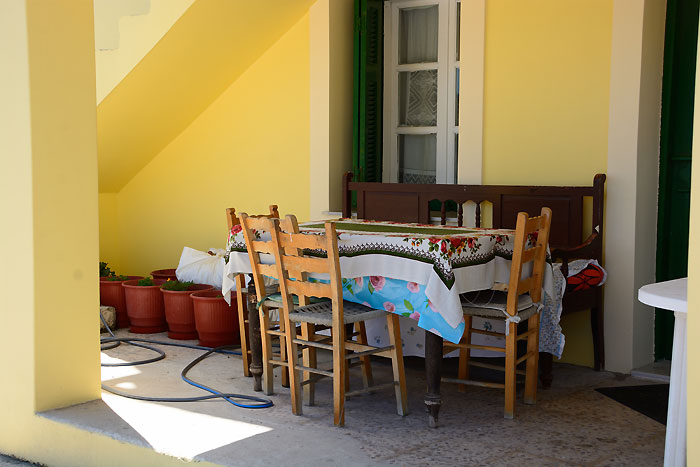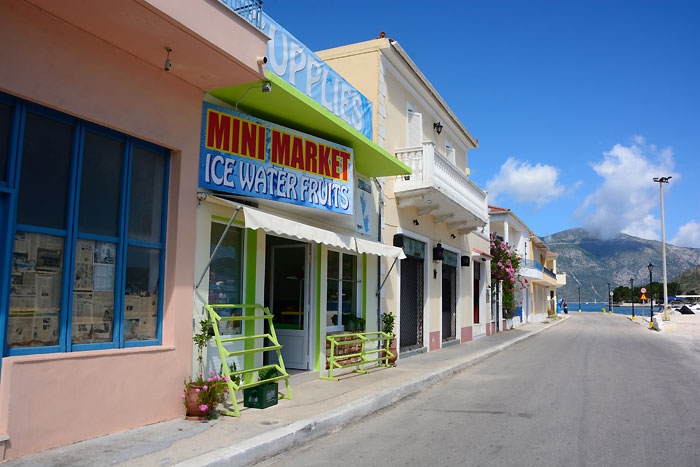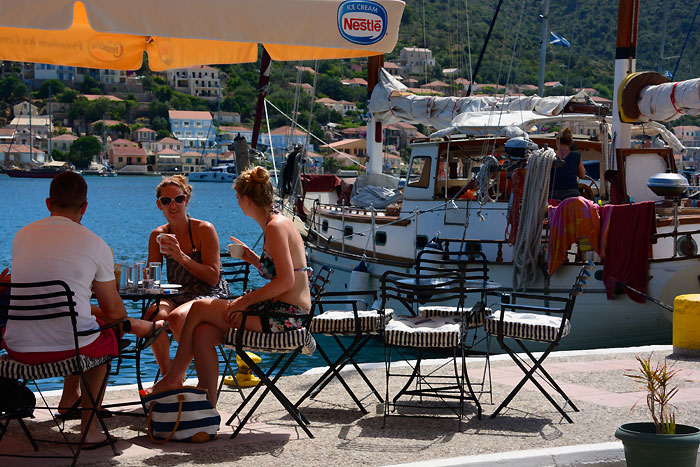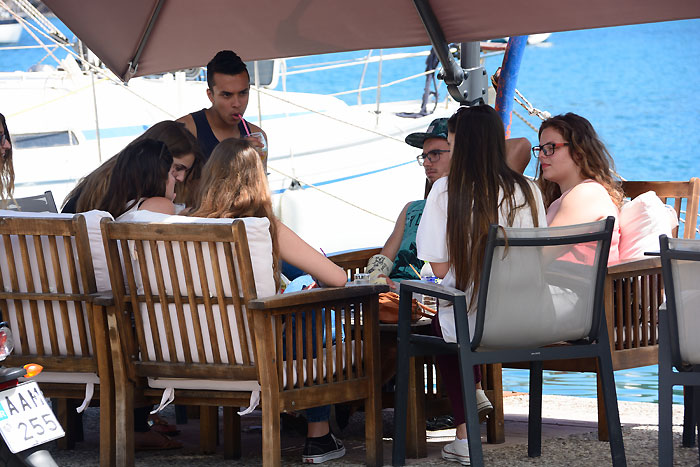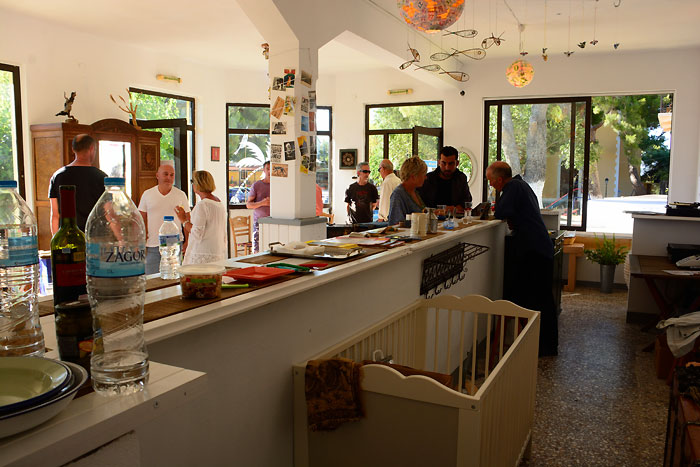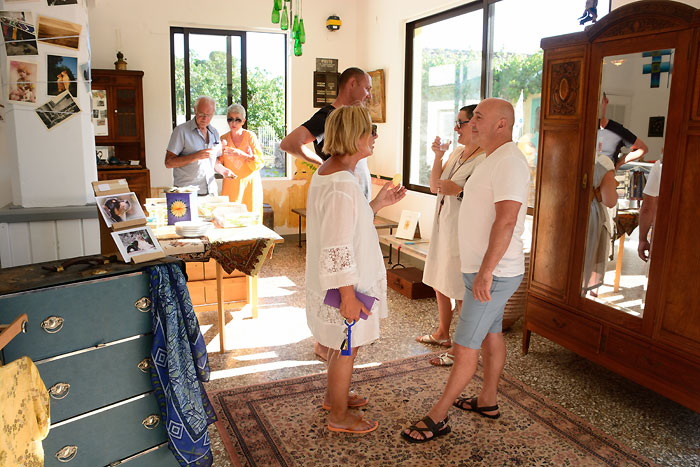 Monday 20th - How quickly we're rushing through June, so near the end of another month already. It was quite hot yesterday with barely a breeze to cool us down. It's a heatwave.
Last night there was another night filled with music, mandolins and guitars at the old school in Kioni. It was so full I couldn't even get close enough for a decent shot, but did manage to take a couple through the crowd.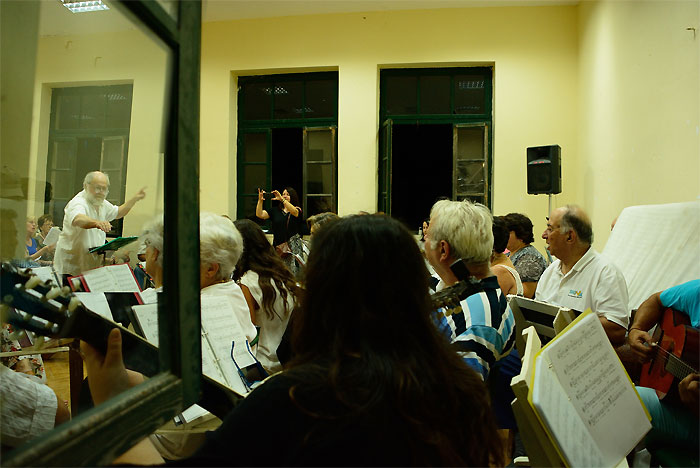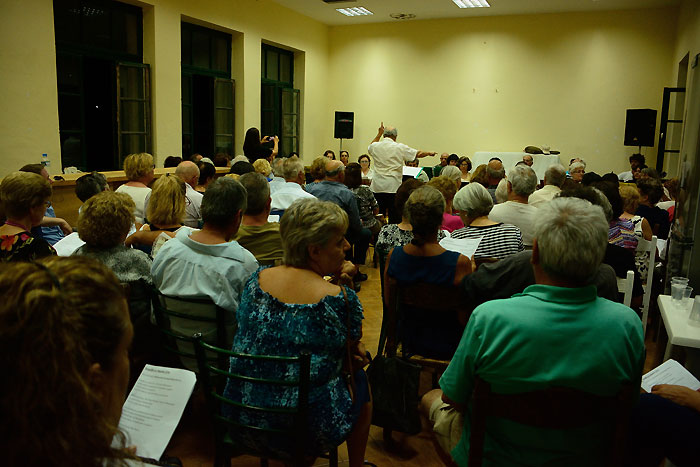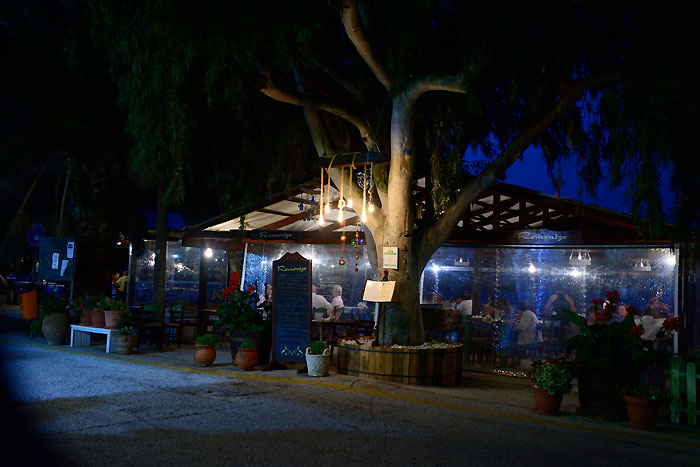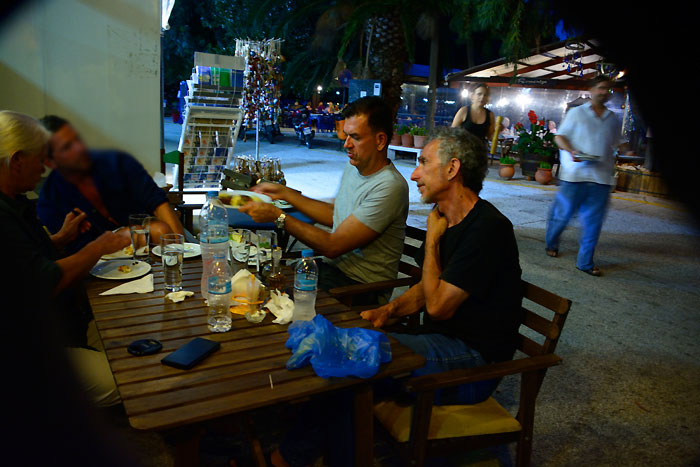 Tuesday 21st - An overcast day yesterday, but the temperature was still quite high and hot. A little breeze, made it more bearable than the day before, but temps will continue to go up. It is summer afterall.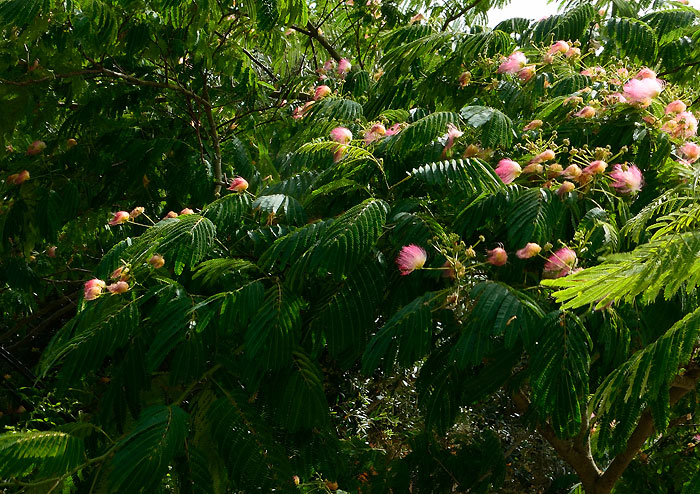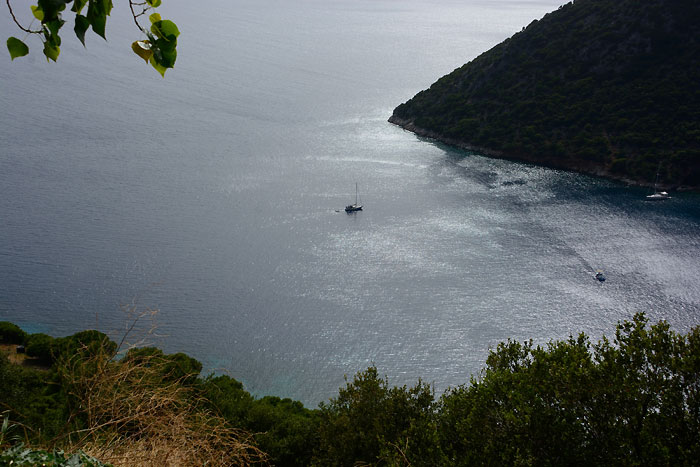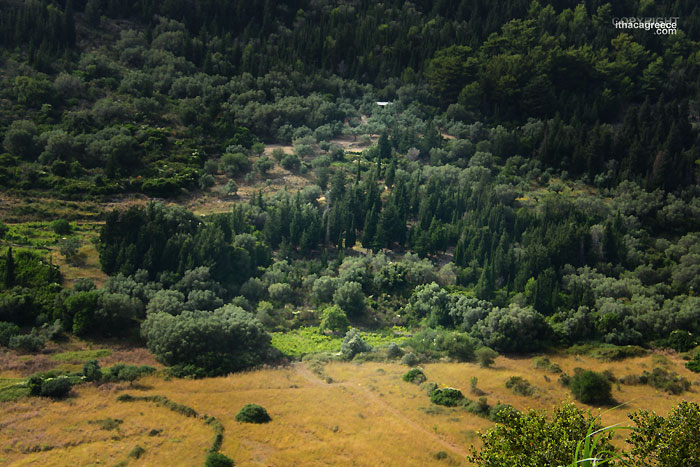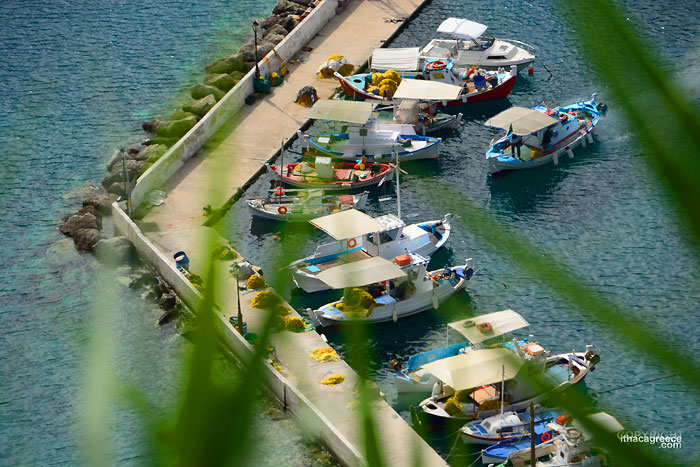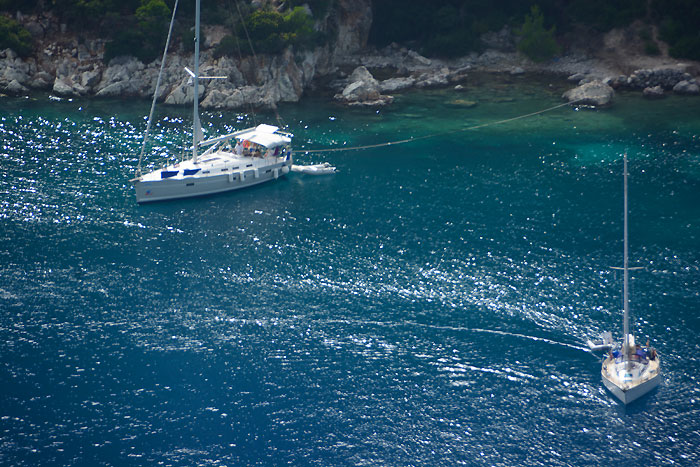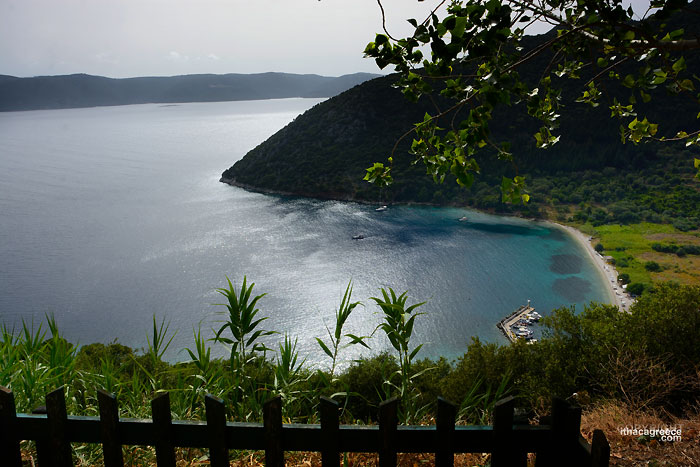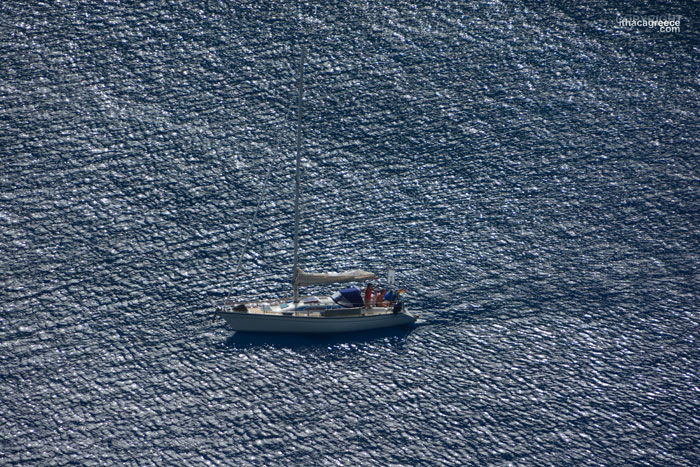 Wednesday 22nd - Lots of people around yesterday from Vathy to Kioni. The harbours were also full of flotillas and yachts.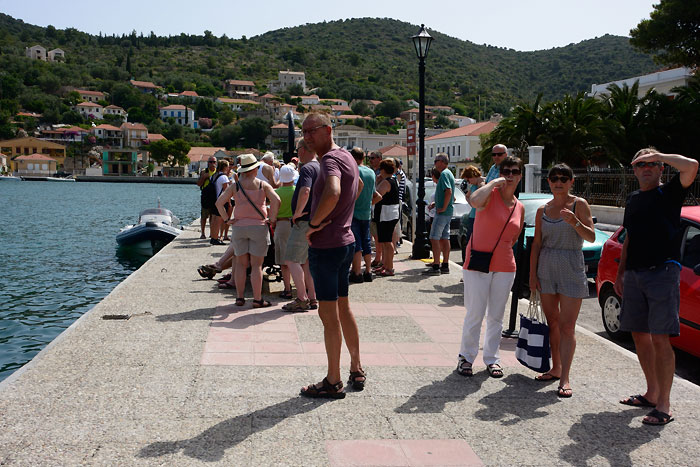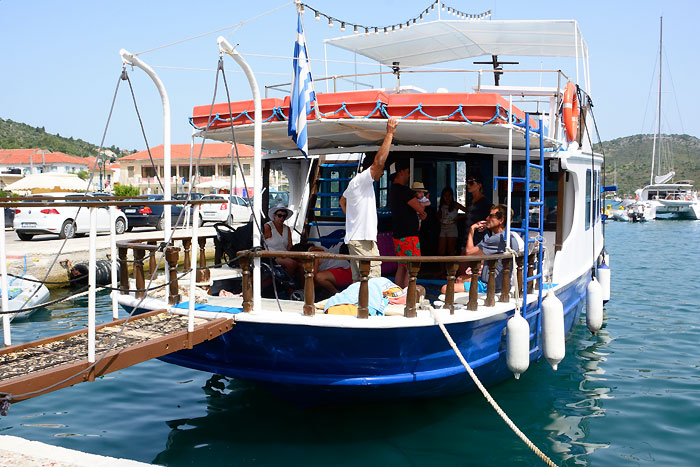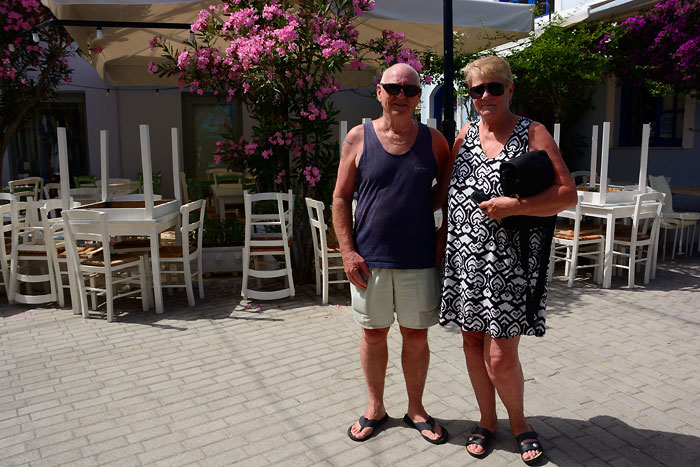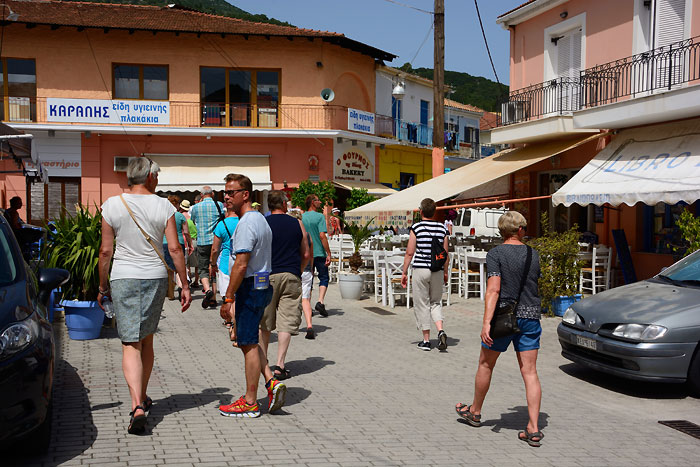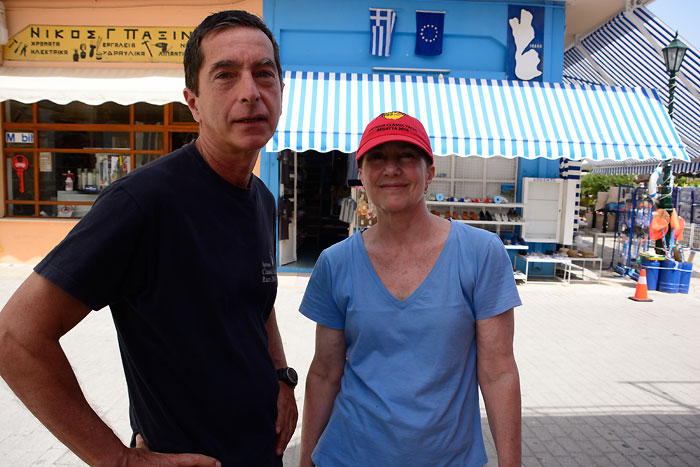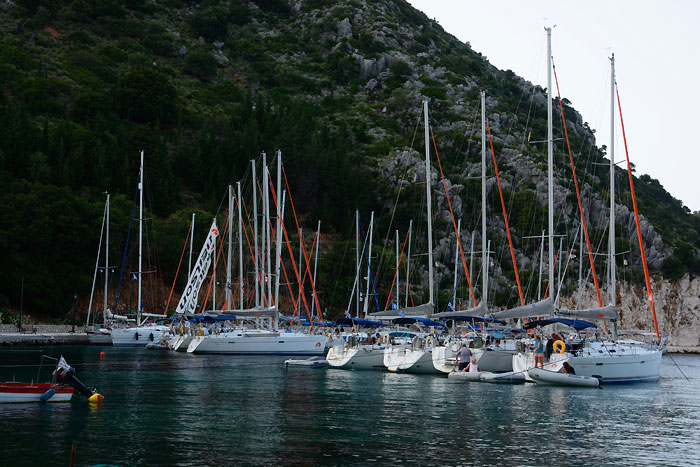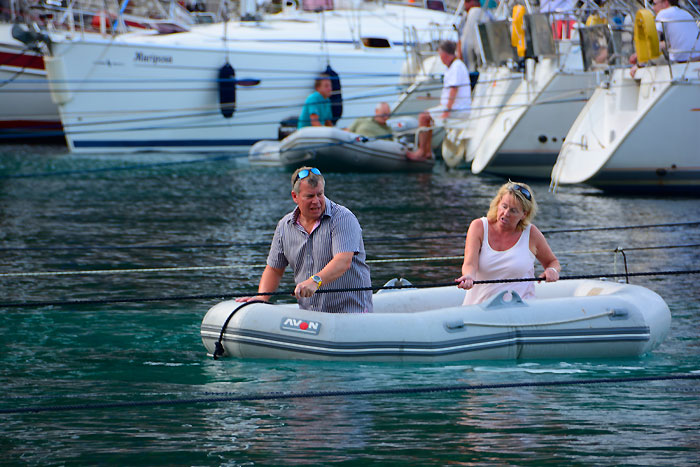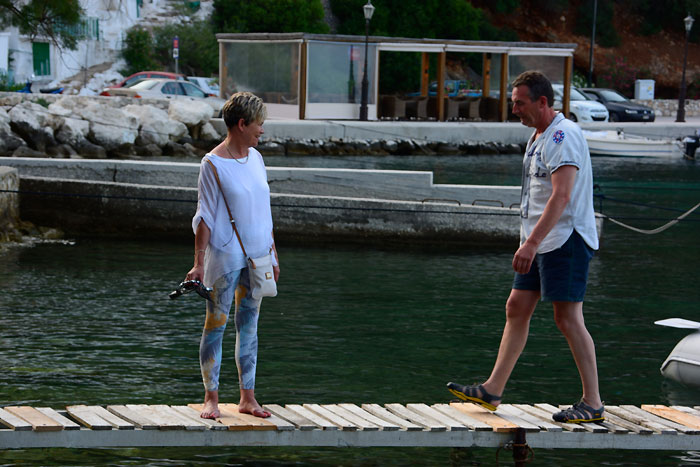 Below - Odysseas Taverna in Frikes. This lovely taverna has all the colours of Greece as well as some super fresh fish too.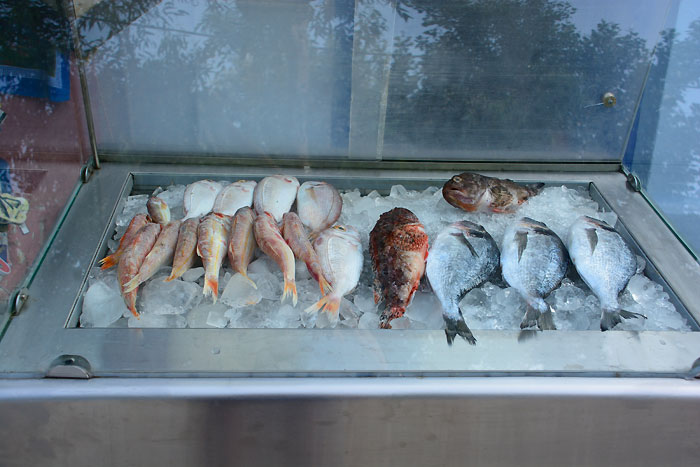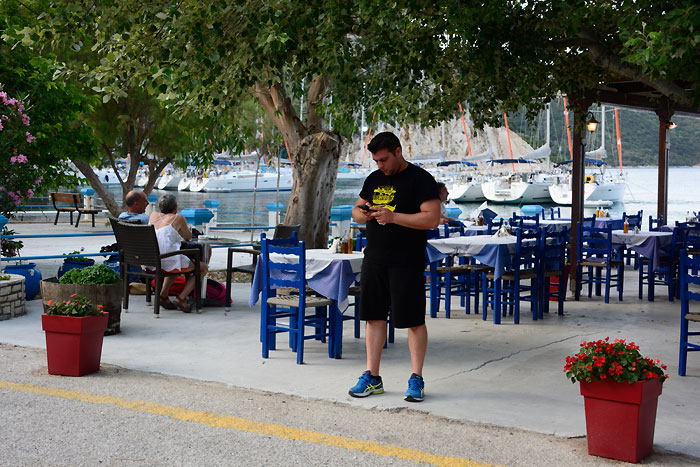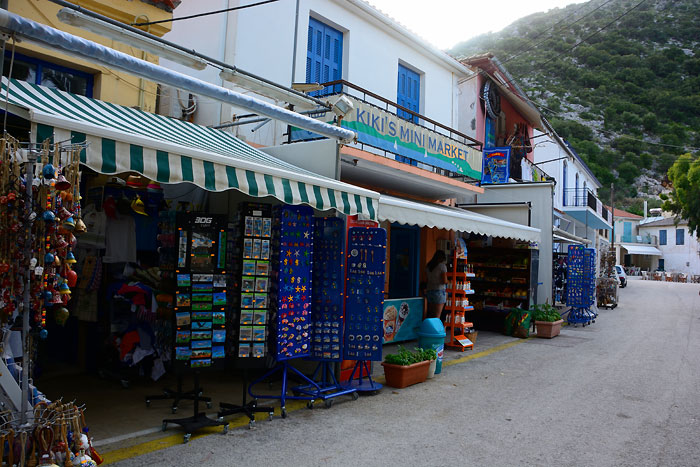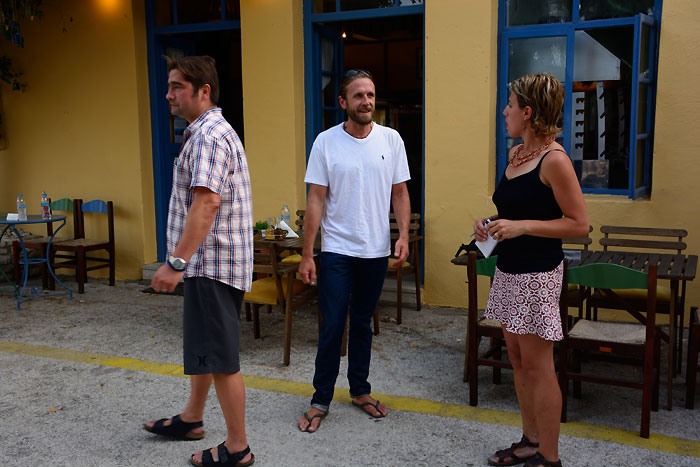 Above - Rementzo Restaurant.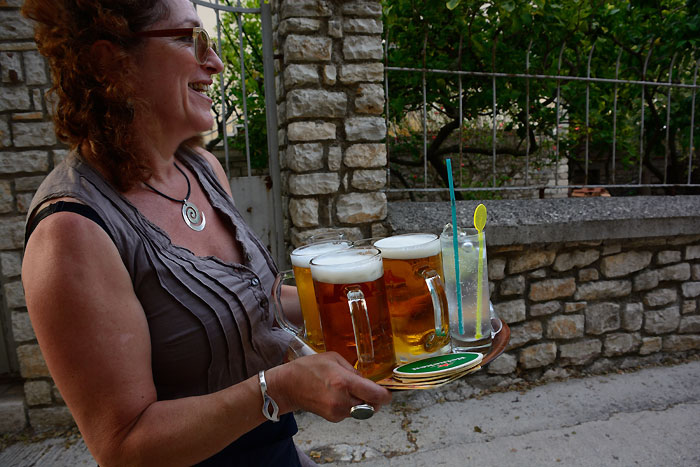 Below - Spavento Cafe Bar. Above - Jennie from Spavento.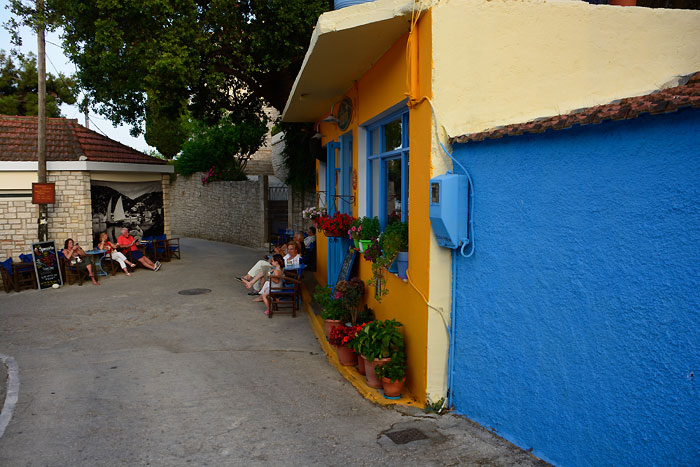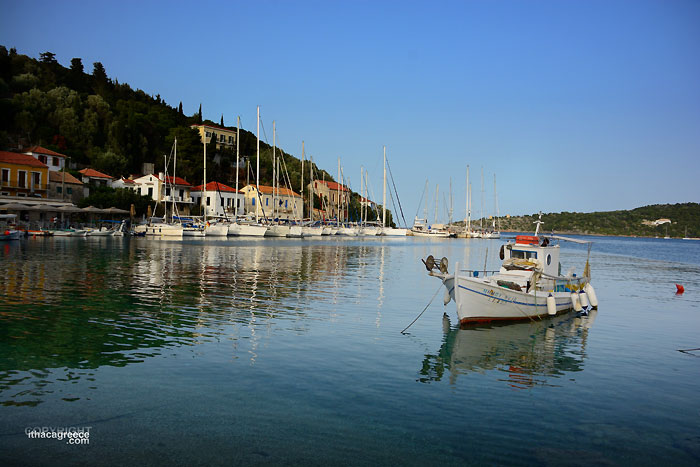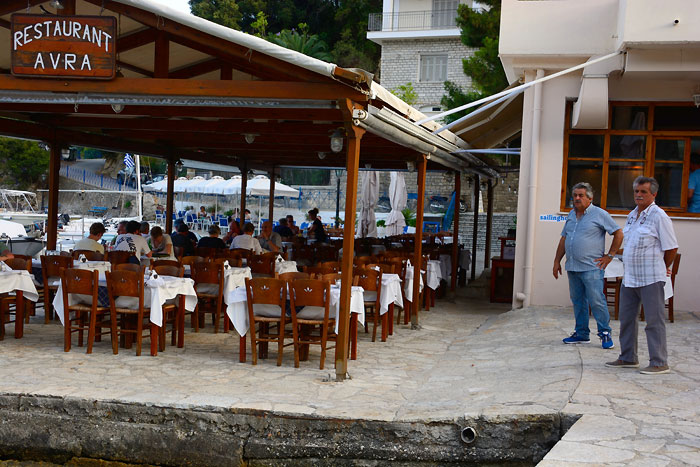 Above - Avra Restaurant in Kioni with Dimitris and Kostas.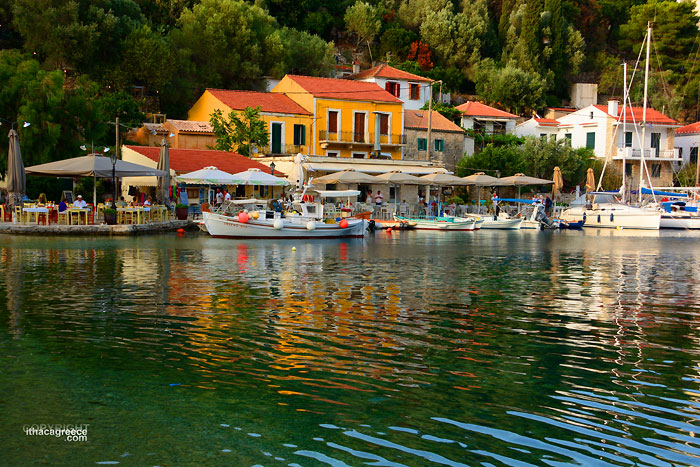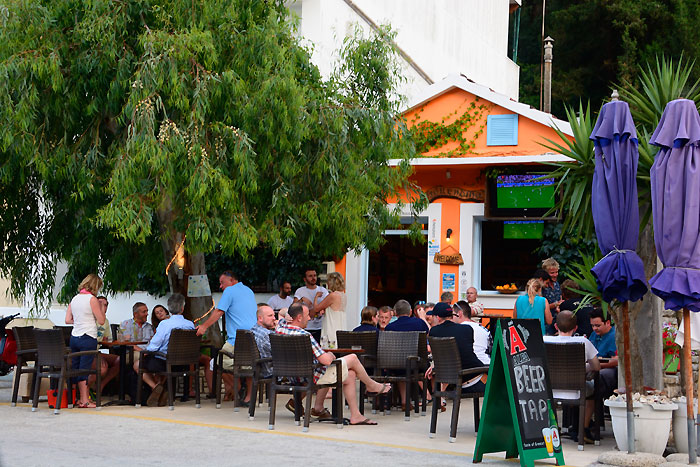 Above - Fiorendino Bar in Frikes.
---
June 2016
Fully into the Summer Season
Wednesday 15th
What's there to say except, come on over, the weather's great, the sea is warming up and there's alot of fun to be had on Ithaki.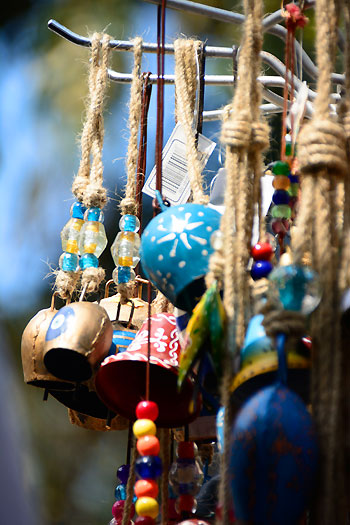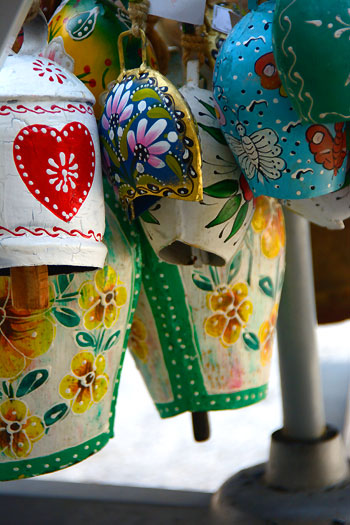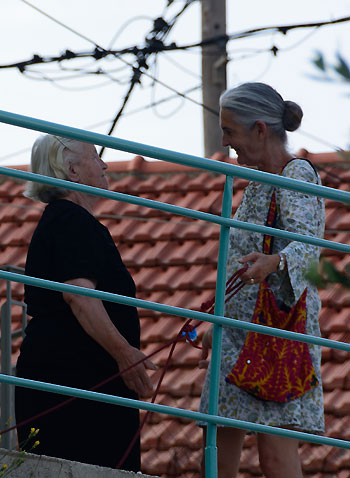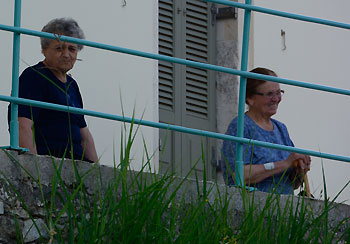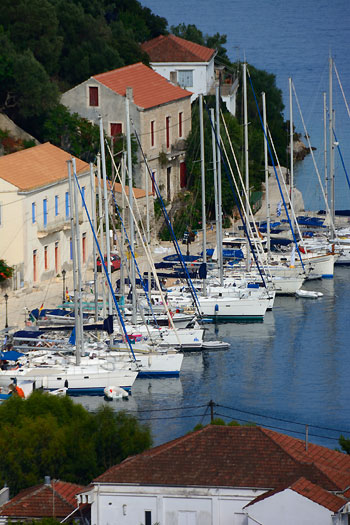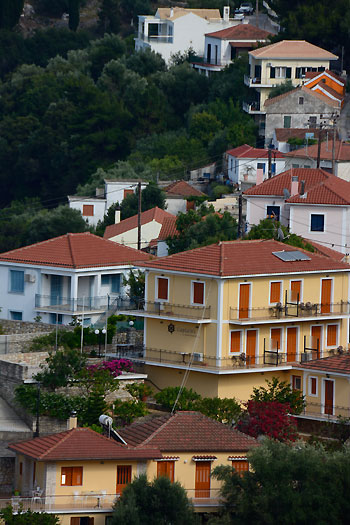 Thursday 16th -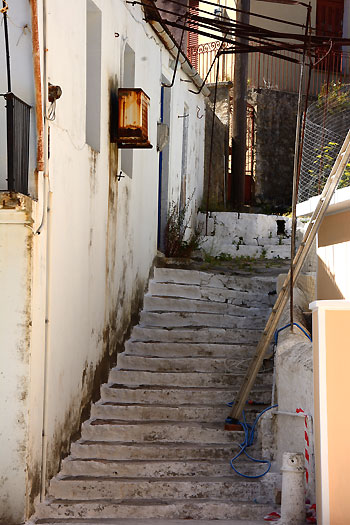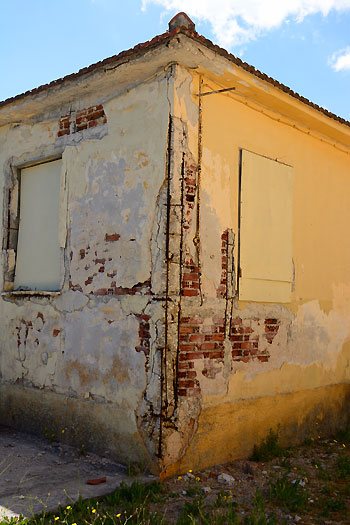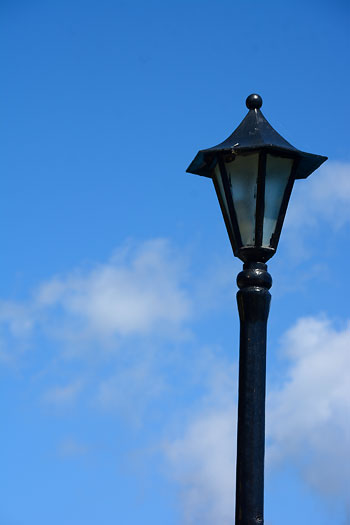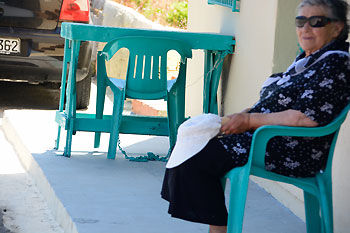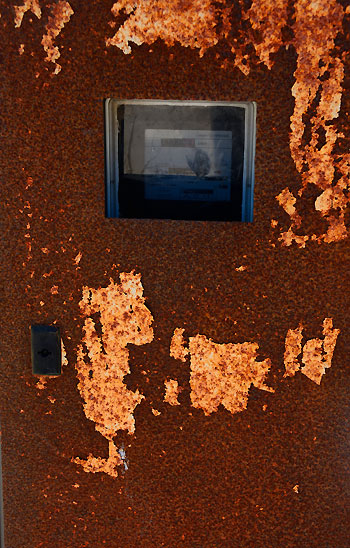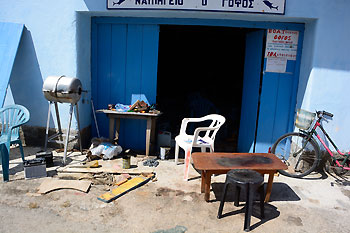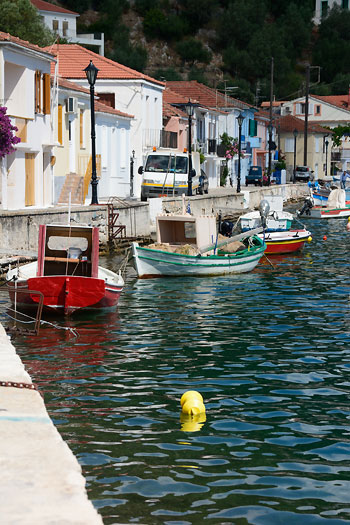 Below - George Lilas from Odyssey Diving and Sea Kayak Club. What a fantastic way to spend a day or two. I've heard nothing but excellent reviews on George's outings. If you like a little bit of variation in your day. Give him a call.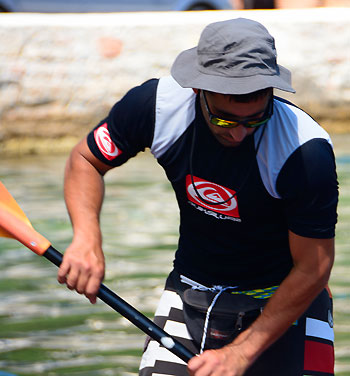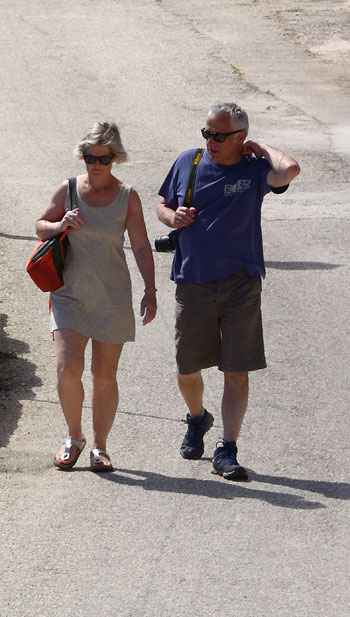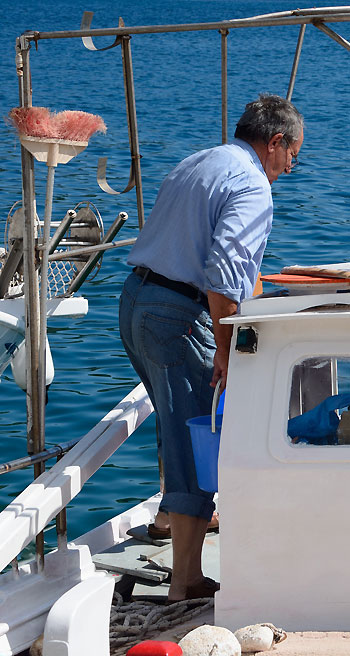 Stavros has another new shop which opened it's doors last evening for the first time. Palios. Loved and old pieces of furniture plus art by Ester van Zuylen and some pieces from Klara Koitler too. Get along and check it out.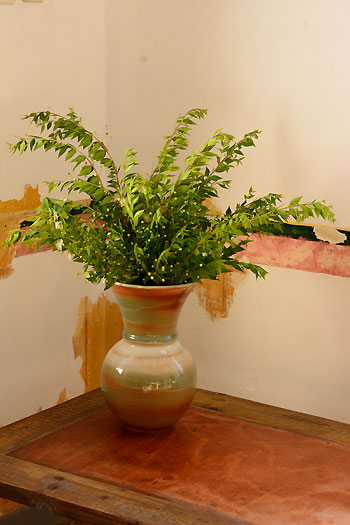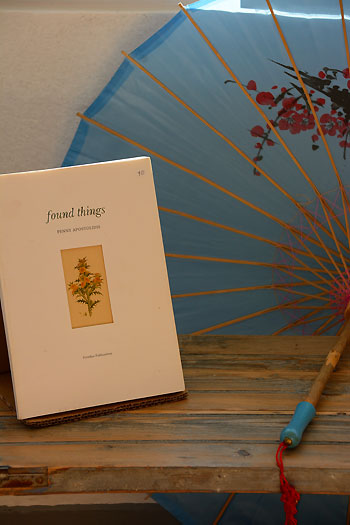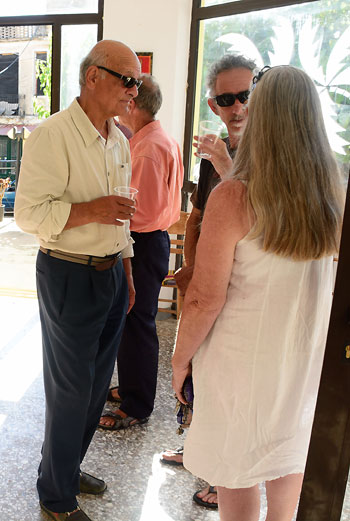 Monday 20th - It's a heatwave and yesterday it was quite overcast, keeping all the heat close to the ground.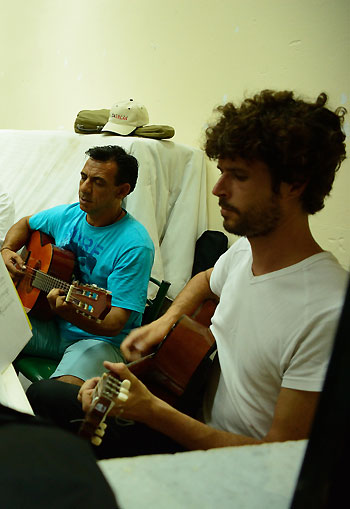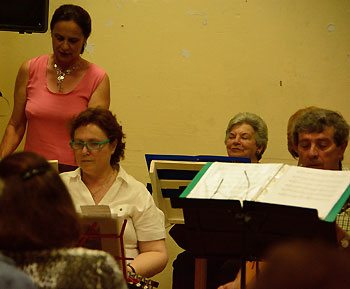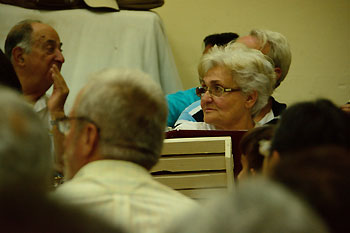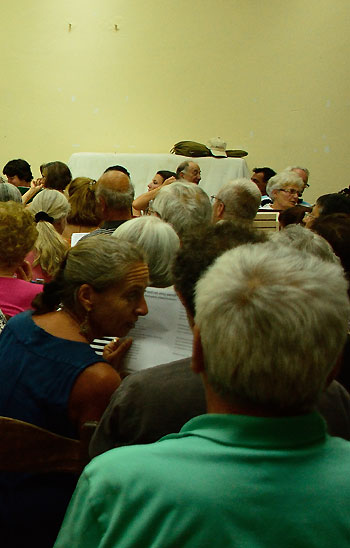 Tuesday 21st -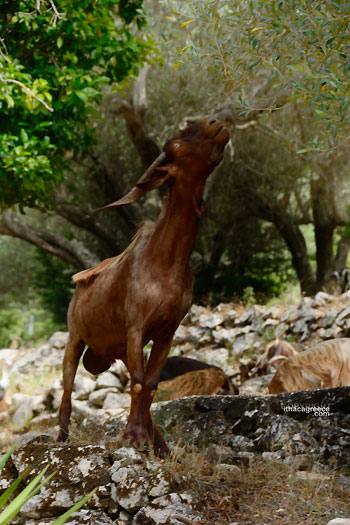 Below - Polis Beach. Yes, despite the works done earlier this month, the beach is open with Taki, the beach manager, pulling out all stops to serve everyone coming down for an umbrella and sunbed with his usual wit and enormous charm.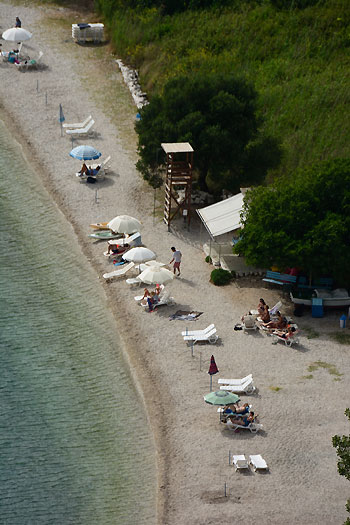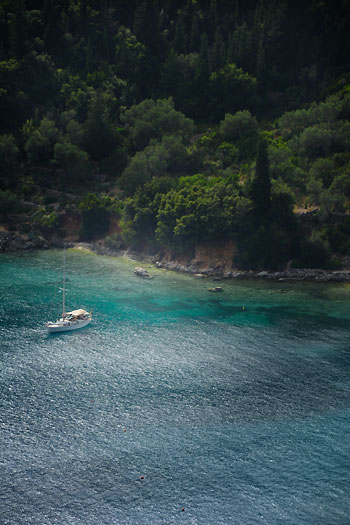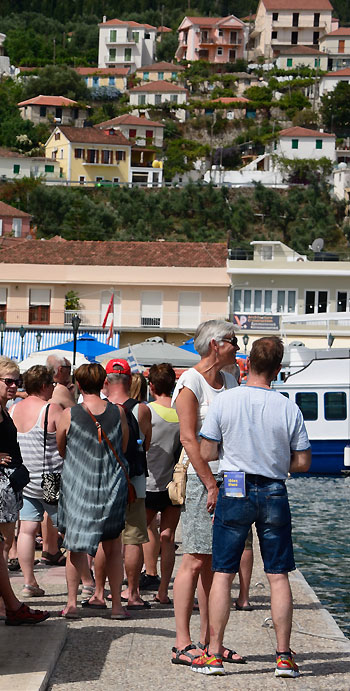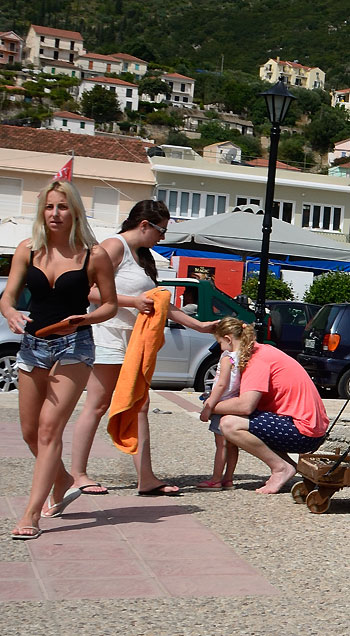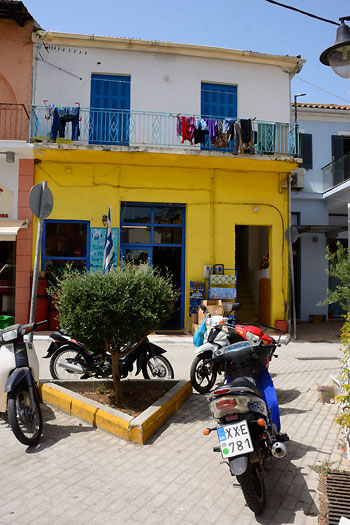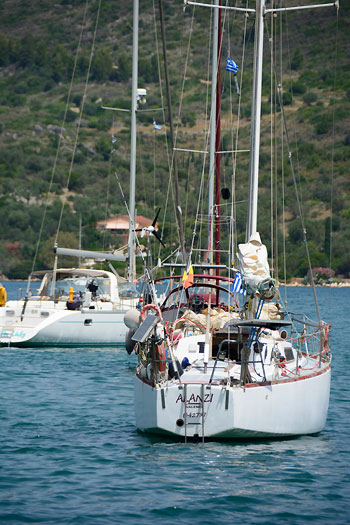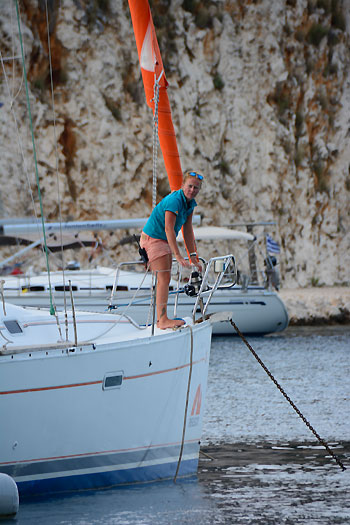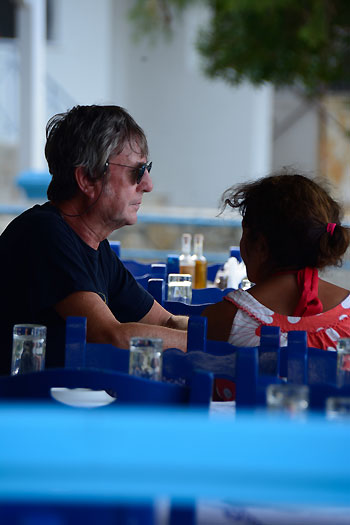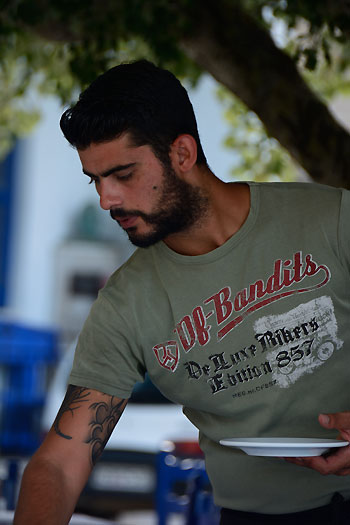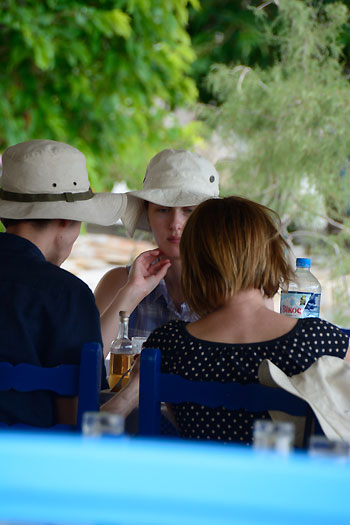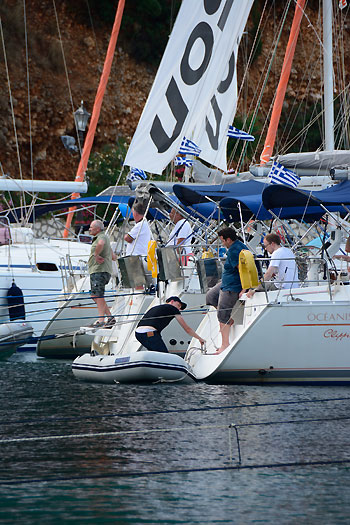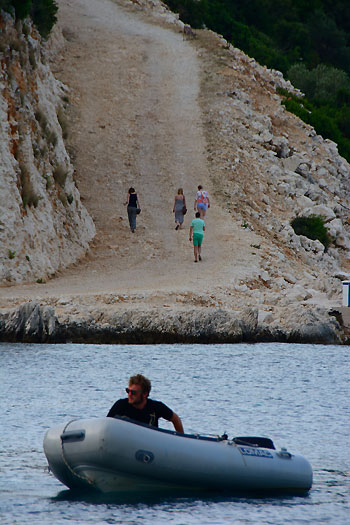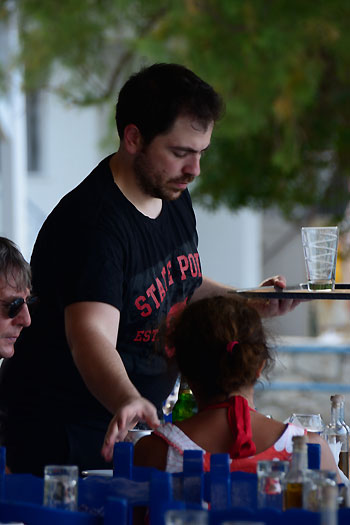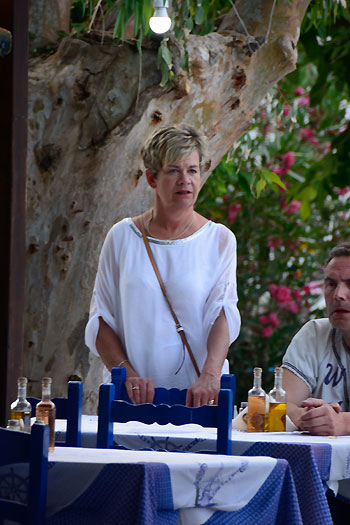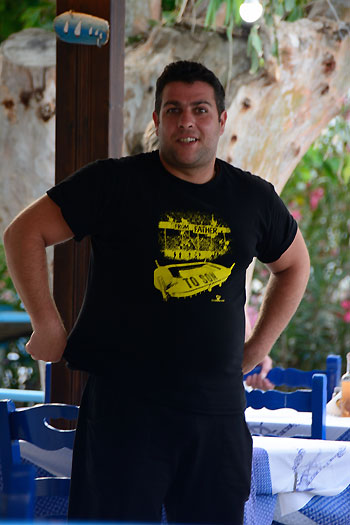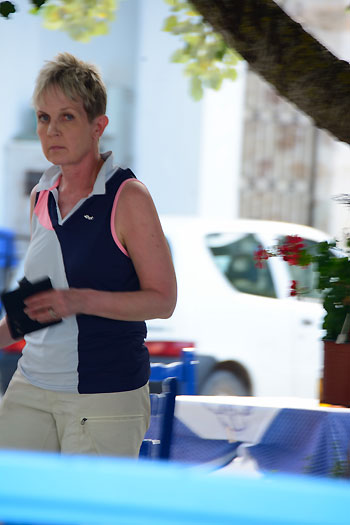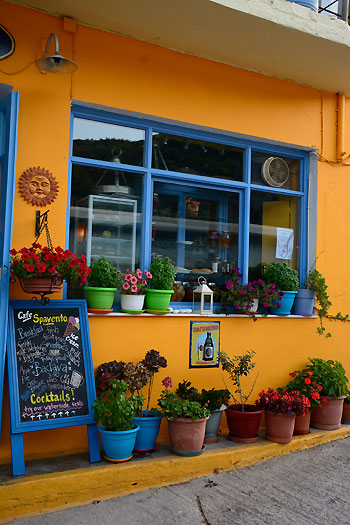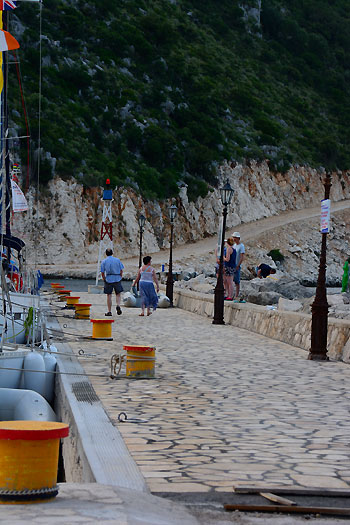 Above - The Frikes pier is only a few stones from being completed. Looking lovely too.