What's New On Ithaca Greece
March on Ithaca
Spring showers and rolling skies.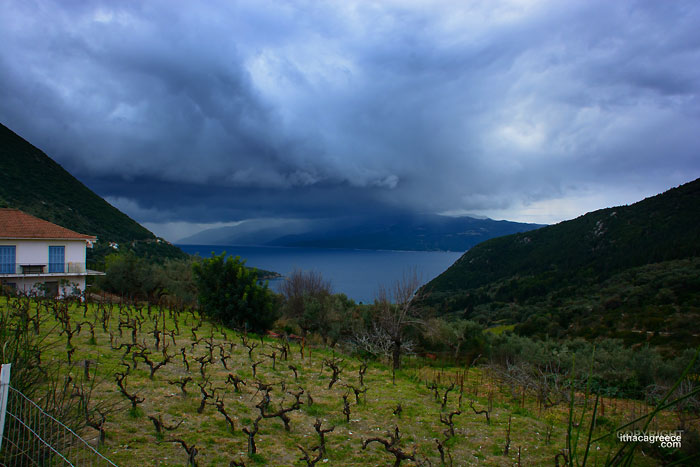 March 2016
Saturday 12th - In Spring you just never know when a thundery shower is about to hit in the middle of walk. Never lasts long, but always looks spectacular.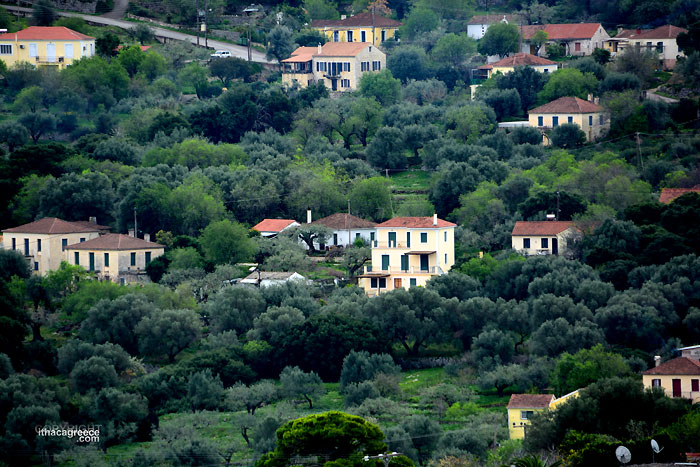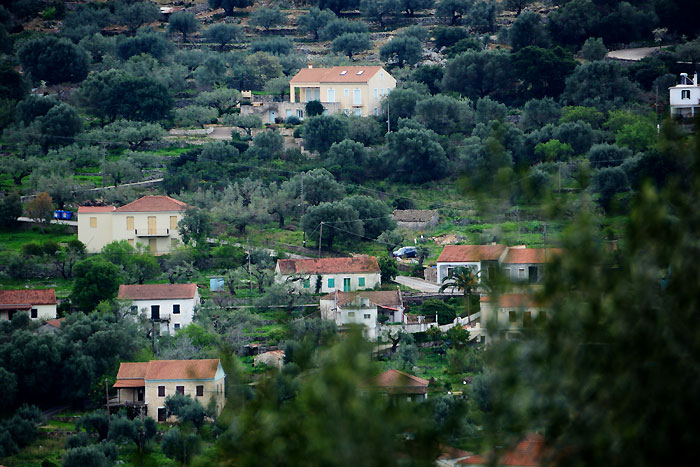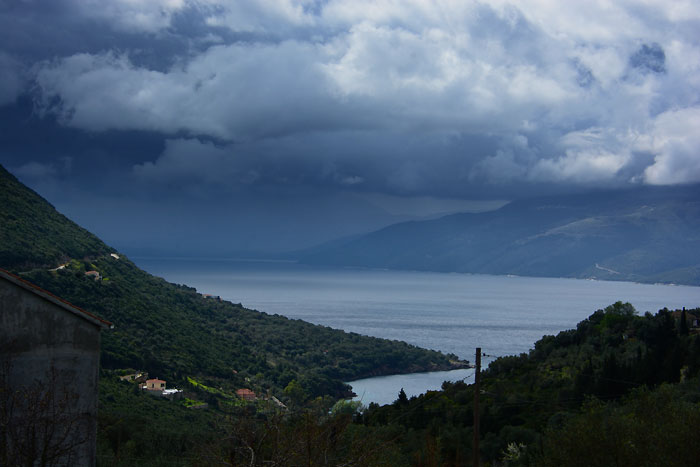 Below - Getting a birds eye look at the northern Ithacan villages of Stavros, Platrithia, Lahos and Frikes.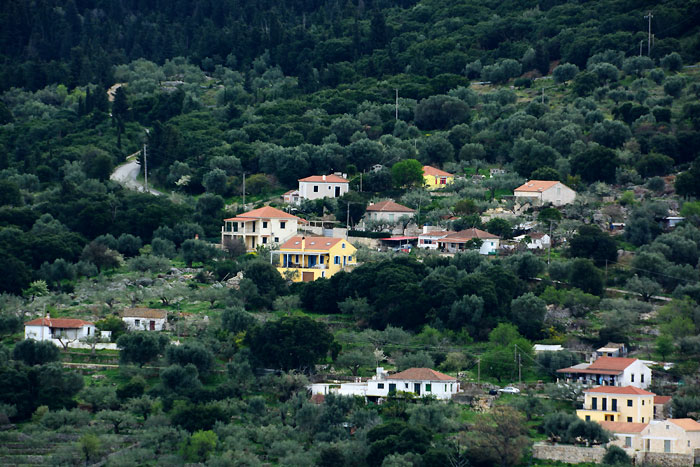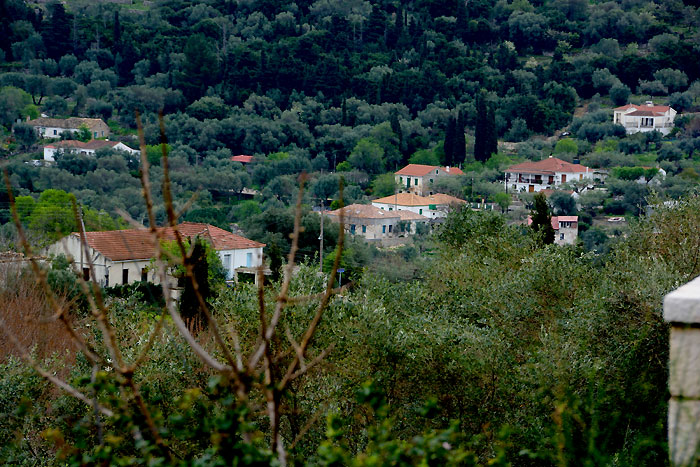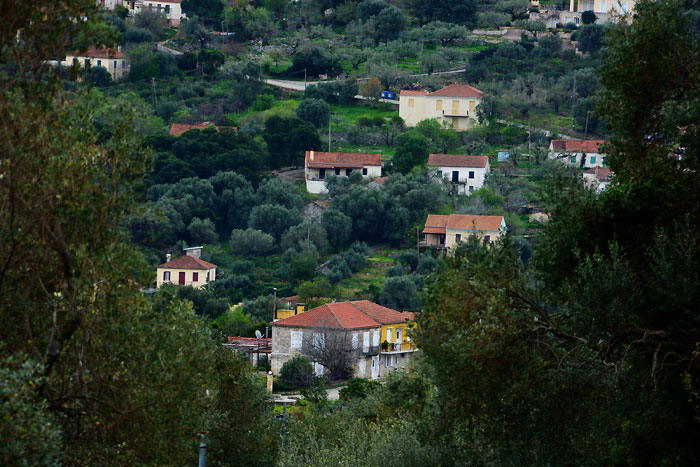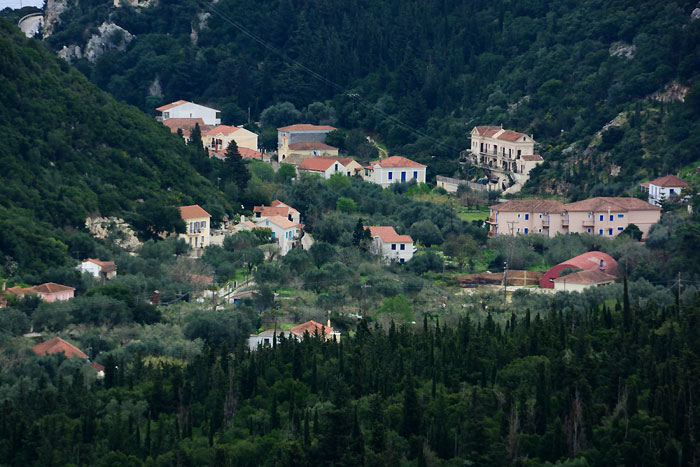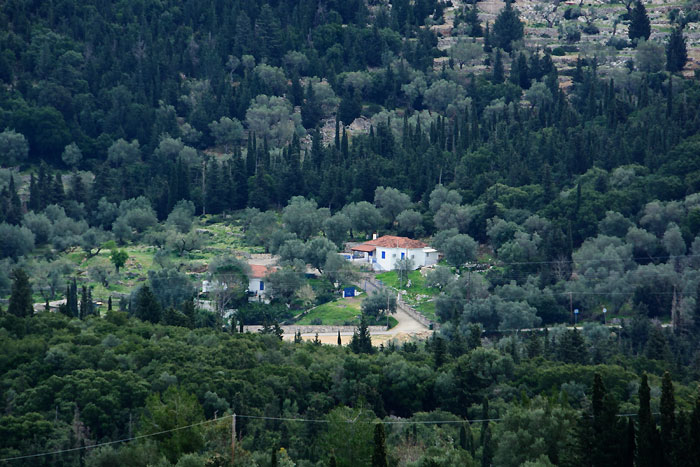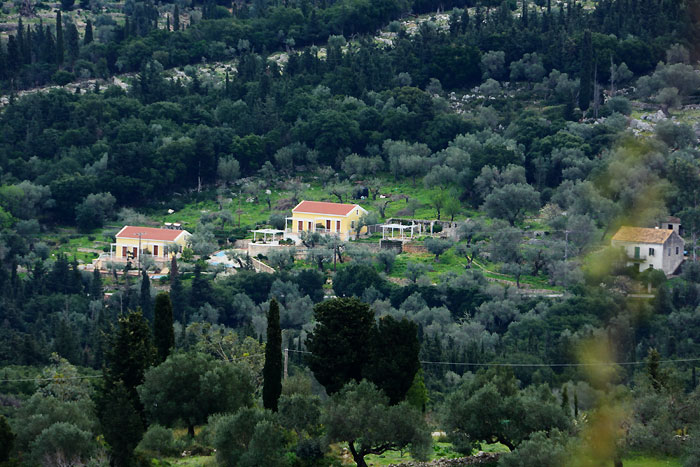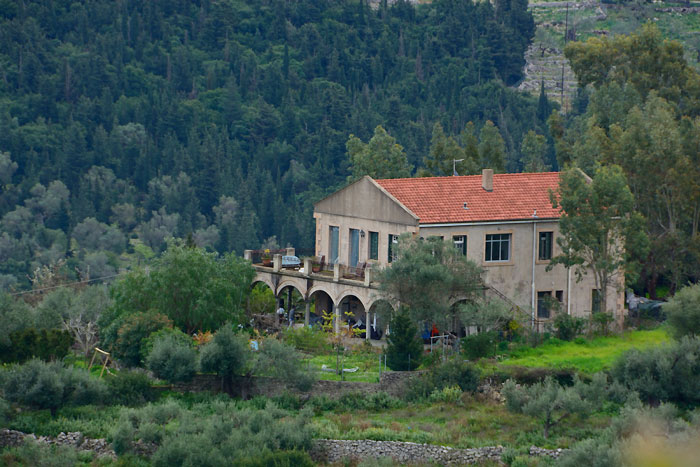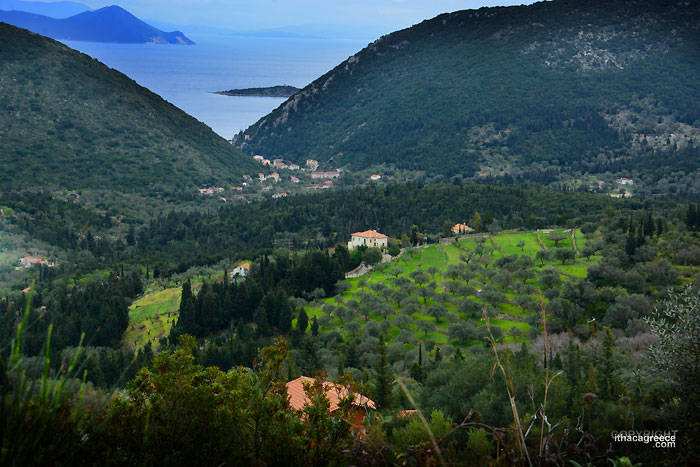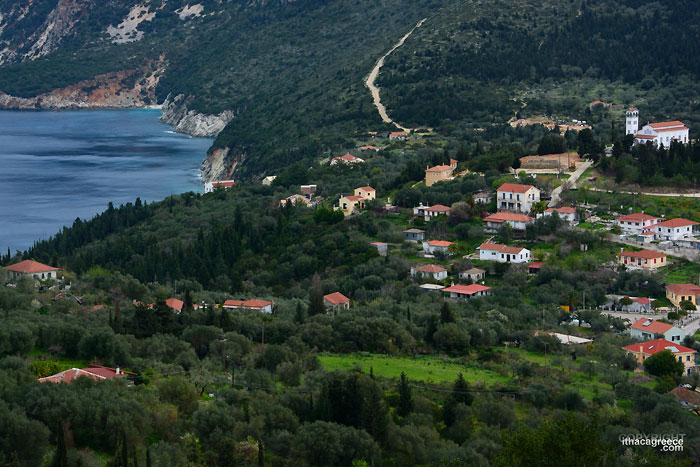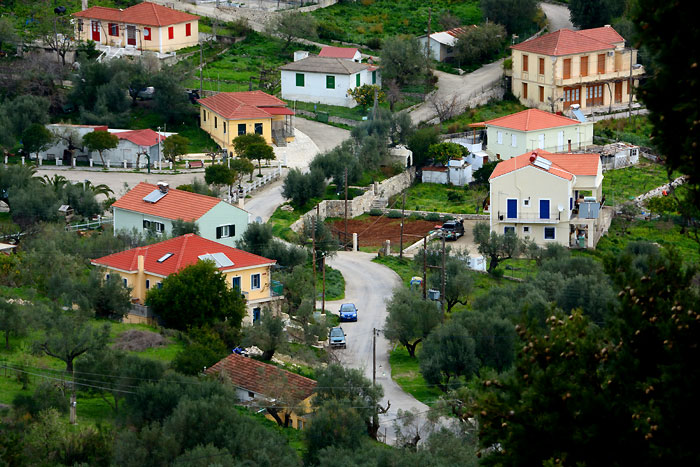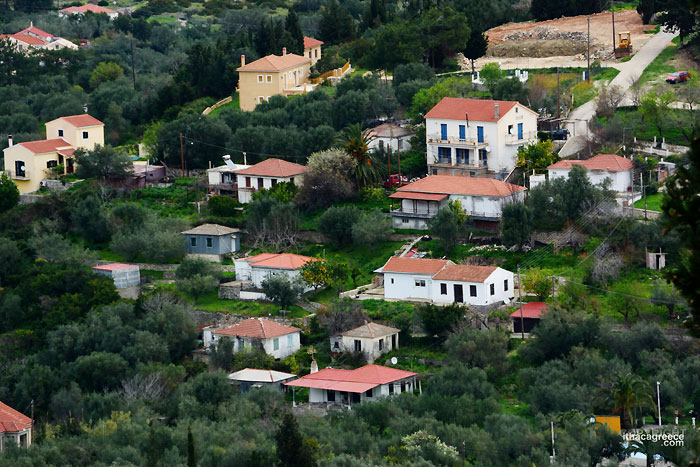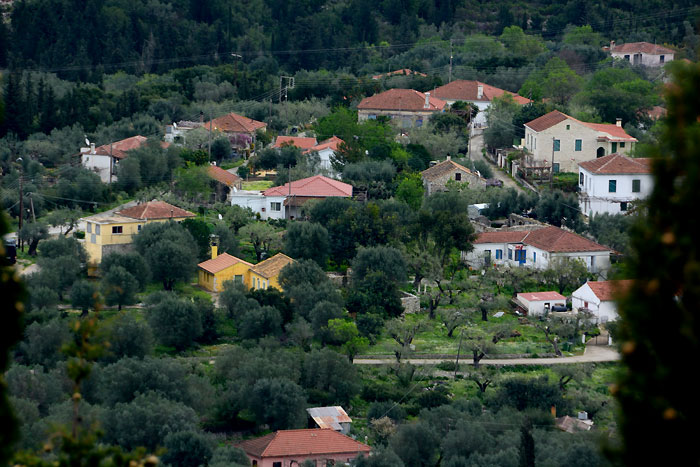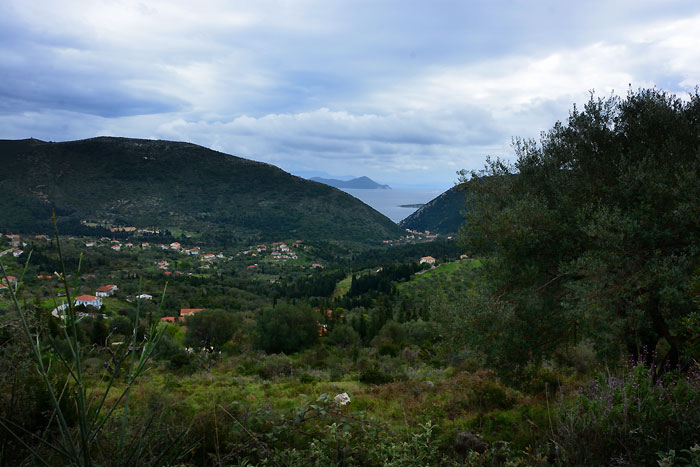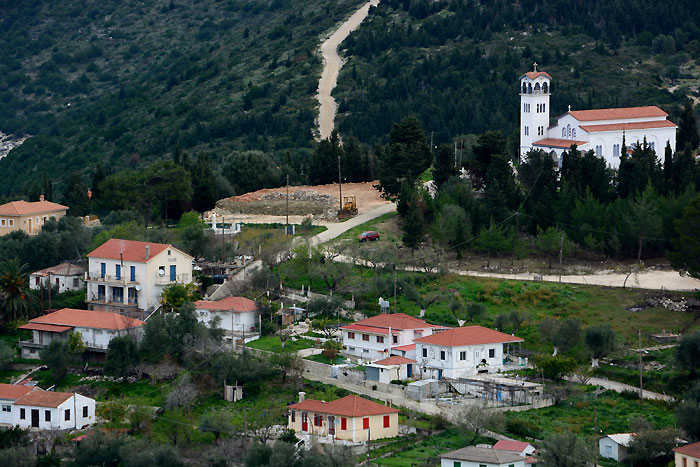 The current forecast is for more rain over the next week. It's quite a bit chillier too, so those local predictions of a cold March seem to be coming true.
Sunday 13th - Last night at the Cultural center in Vathy, the Forkis Carnival party broke the winter's silence. It's all colour and mayhem from here on forward. For all the pics, CLICK HERE or on photograph below. It was ALOT OF FUN!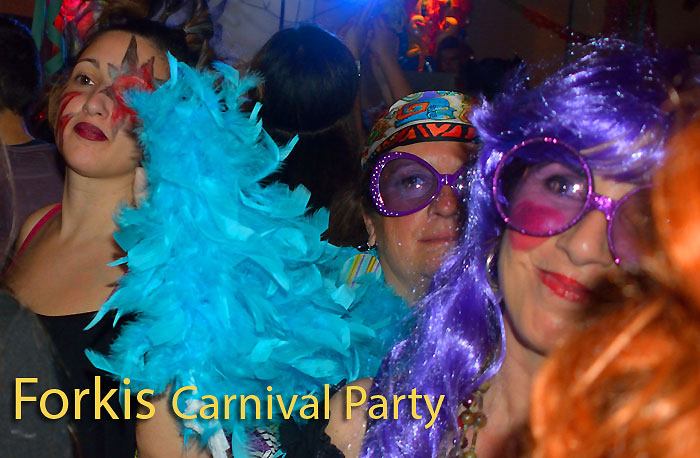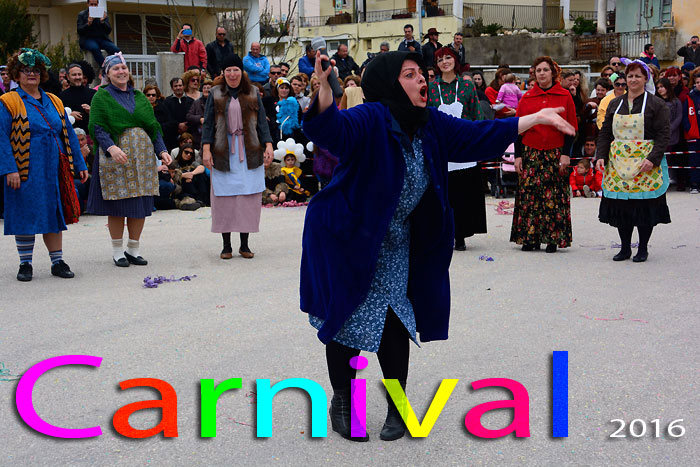 Above - This year's Carnival parade and celebrations in big, bright colours. CLICK HERE or on photograph above.
Monday 14th - Drizzle and cold didn't stop anyone from celebrating Clean Monday today. We headed up to Anoghi, the traditional location for a big vegetarian feast and then on to Kioni, which has started the tradition again a few years ago. CLICK HERE or on photo below for more pics.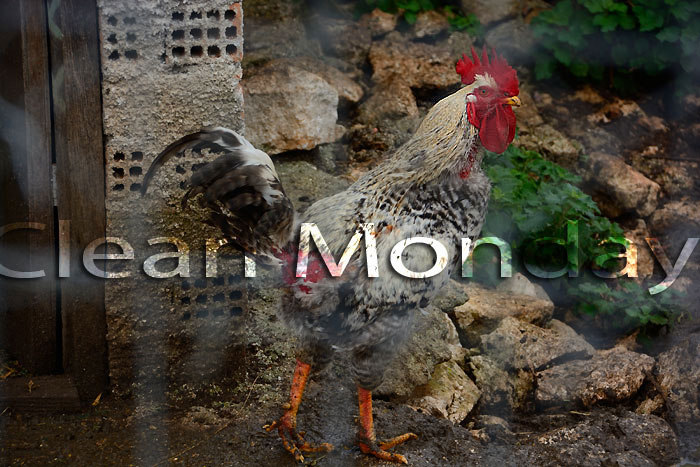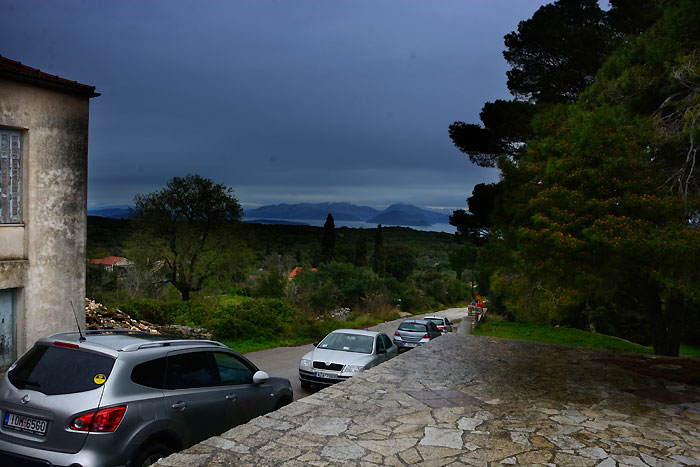 Despite the overcast skies, the views were really quite clear and mythical today. A walk up the mountain in Anoghi, along the old path to the old town, which now lays in ruins on the mountain side, had some magnificent views.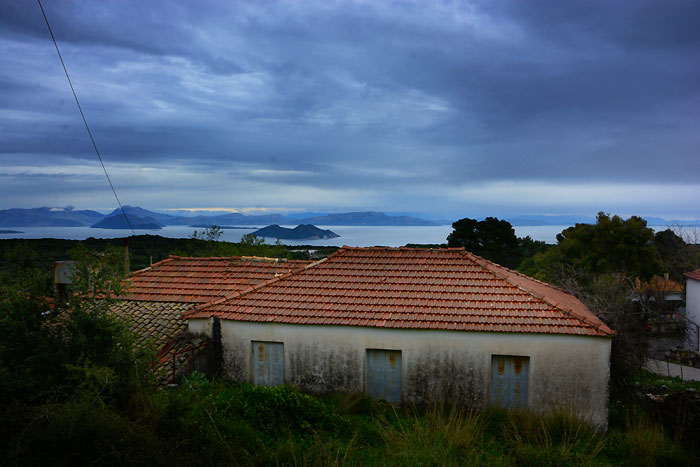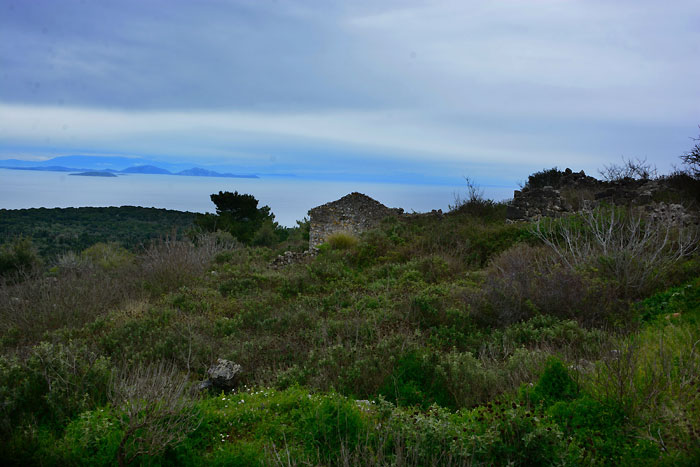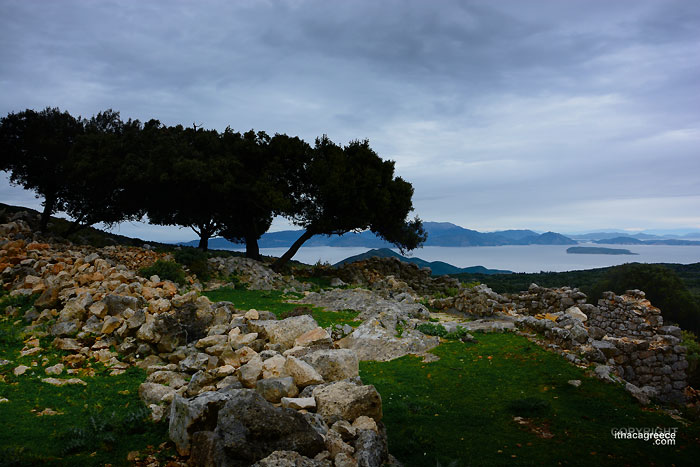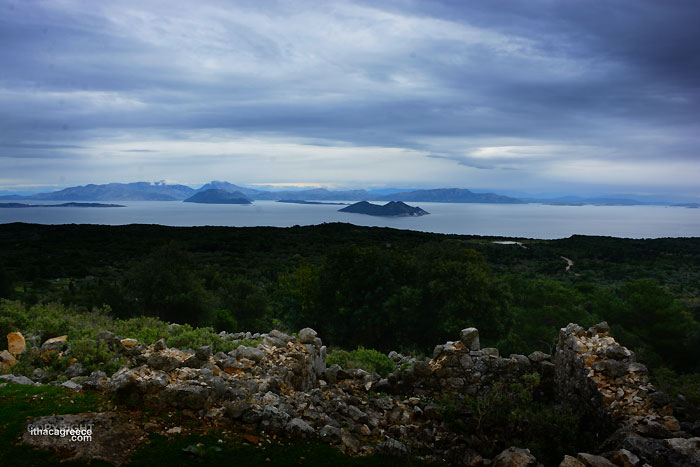 Anoghi and the large plateau it beneath it, has an other worldly feel to it. In winter the rocks are green with moss and the paths with soft green turf, while in summer, it's almost a moonscape.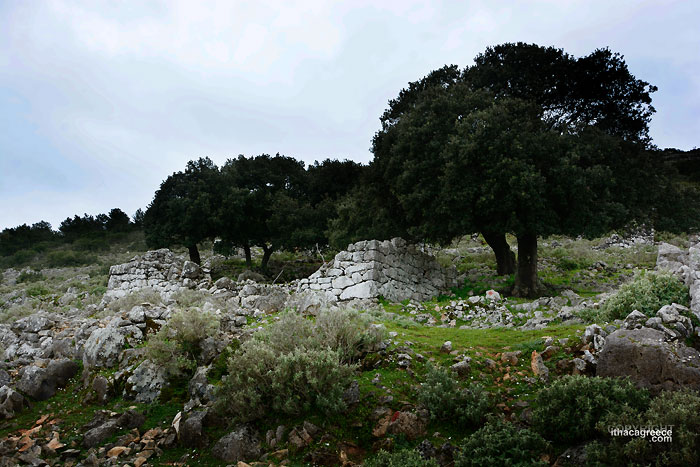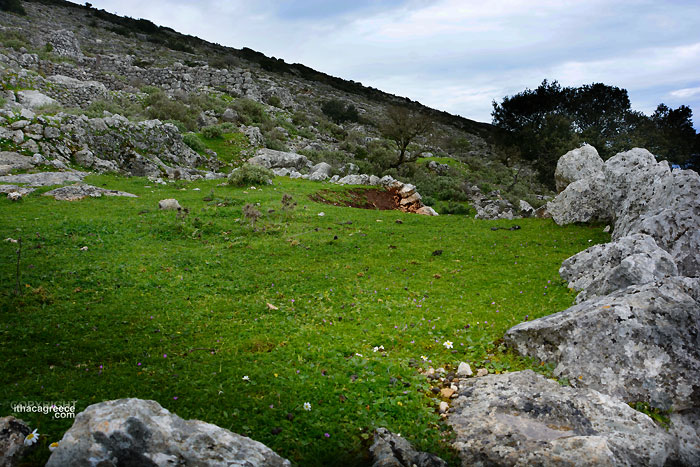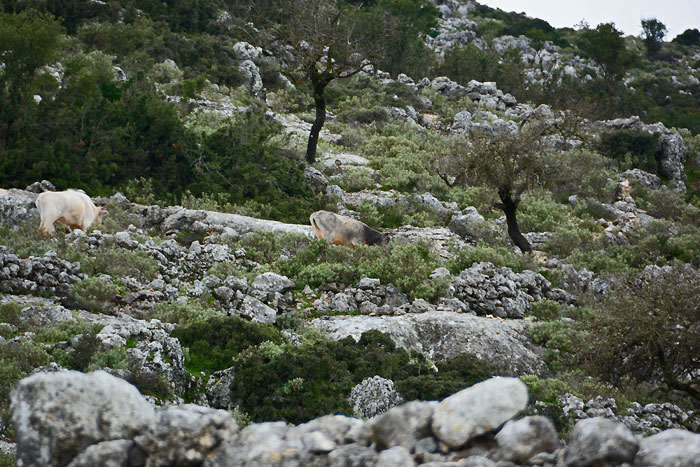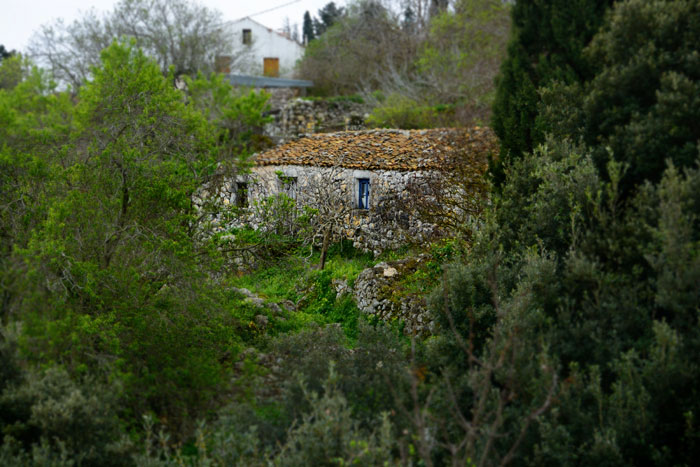 Sunday 20th - Another month almost finished. This past week has seen nothing but rain on Ithaca. It's been much needed after an almost dry winter. The water cisterns all filled up quite nicely through this wet week.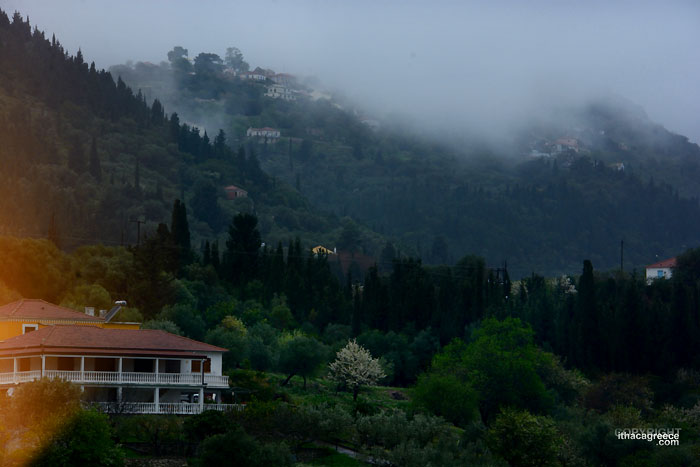 ---
March 2016
Sights and sounds of Springtime!
Saturday 12th
Get along to the Cultural center tonight for music by DJ Dimos and friends and a BIG carnival party brought to you by Ithakis' Theatre Group, Forkis.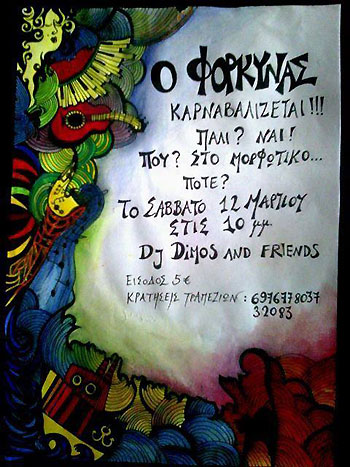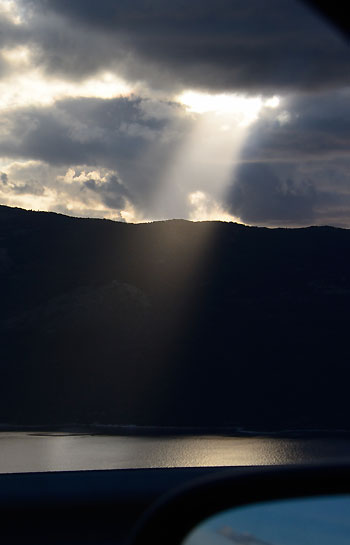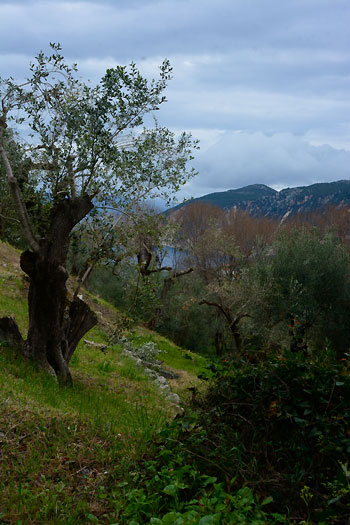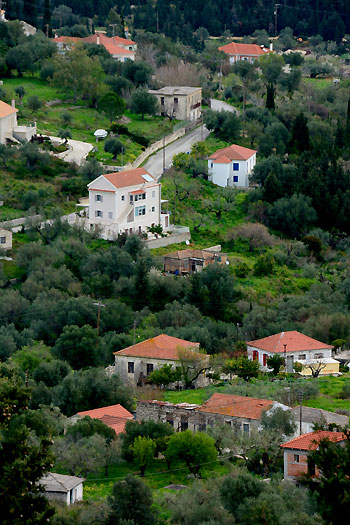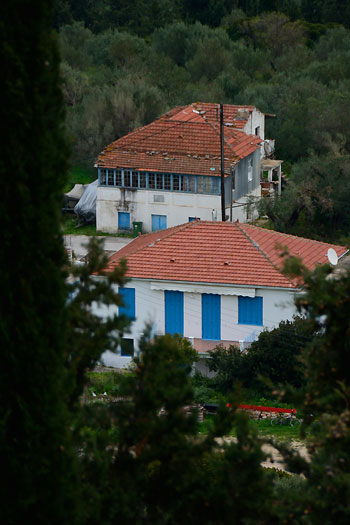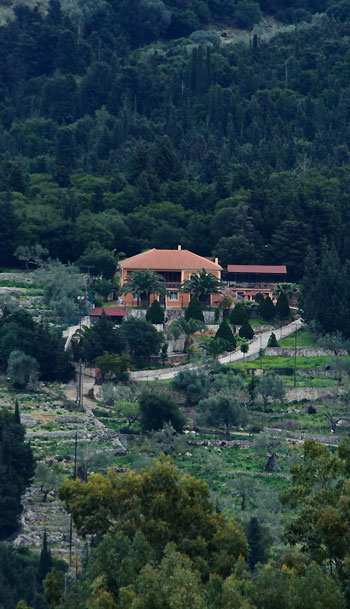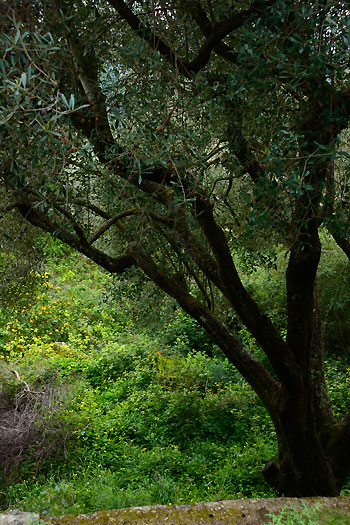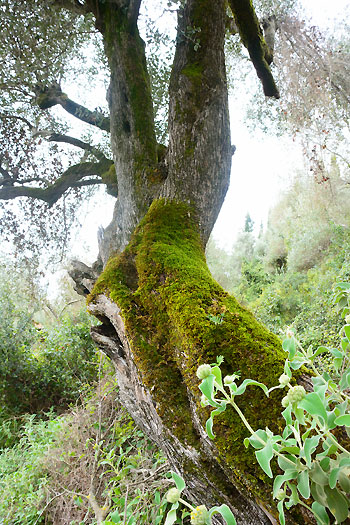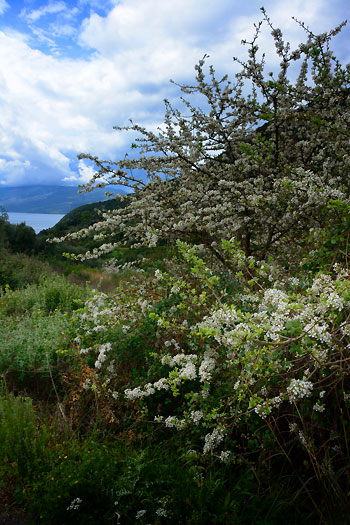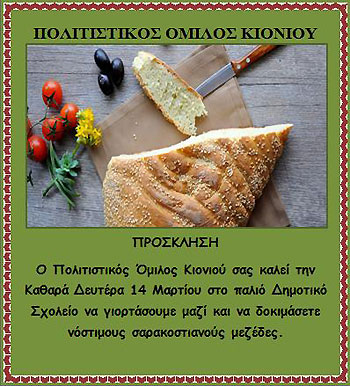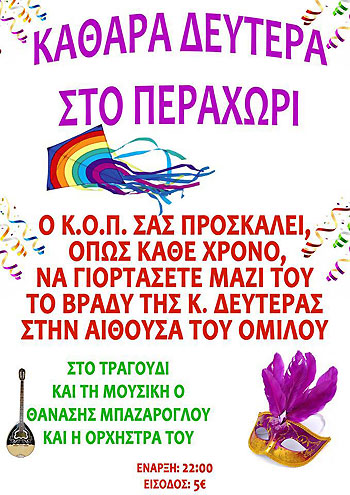 Only 1 more day to Carnival, but directly after that is Clean Monday. No more meat until Easter Sunday in May. Clean Monday has many celebrations. Anoghi, where you can eat (vegetarian and seafood) and if there's a little wind, fly a kite, the traditional way to spend this day. You can also head to Kioni at the old primary school and then later at night, 10pm, head on up to Perahori village where there will be the annual Clean Monday dance in the community building.
Sunday 13th - 2016 Carnival went off without a hitch this year. No waiting by the phone for a yes or no due to threatening weather. It was all straight ahead down into Vathy for the midday parade and show for this year's Carnival.
The kids and the kids at heart, put on a hell of a show this year. Some funny and warm moments and of course so much colour you could almost think you were having a psychedelic dream.
Tomorrow it's Clean Monday. Traditional kite flying up at Anoghi, together with the usual lunchtime fare prepared by the locals themselves. Clean Monday is also happening in Kioni at the old school. So take your pick or fit in both as I will.
Today's Carnival parade was spared from any weather threats. A completely dry and very enjoyable day on all accounts. Although there was a hunt for Gyro going on after the show was over, which couldn't be satisfied due to the Grill establishments not being ready or open, it was still a very special day with lots and lots of colour and fun.
Oh well, some home made cheese or spinach pie then...ice-cream for the kids?
Tomorrow Lent for Greek Easter begins in ernest.
Monday 14th - There will be alot of full bellies today after another feast in celebration of Greek Easter Lent.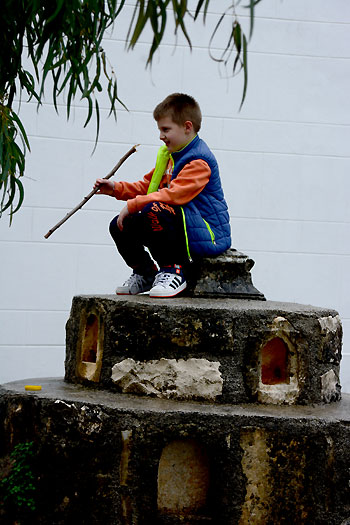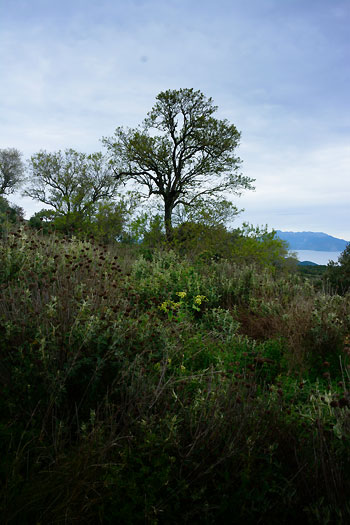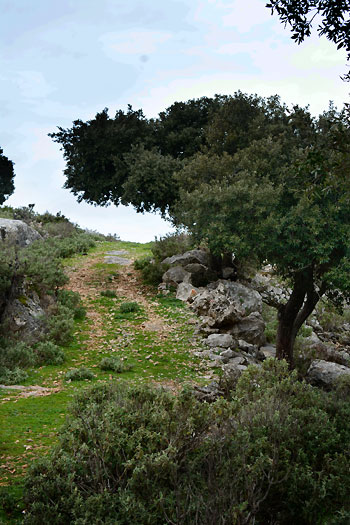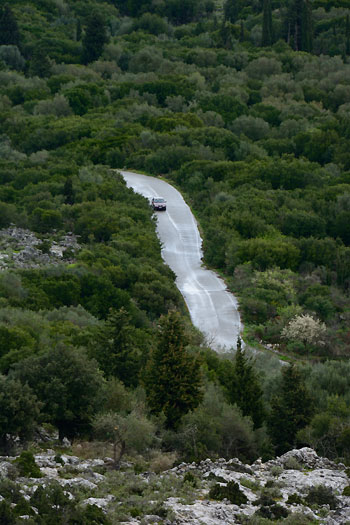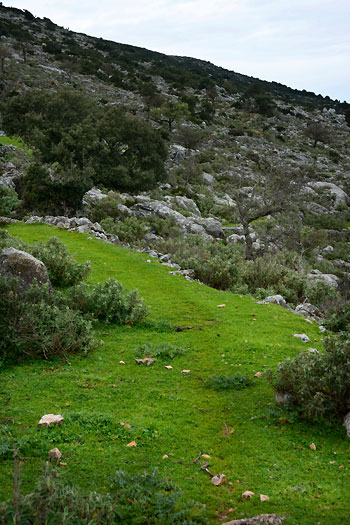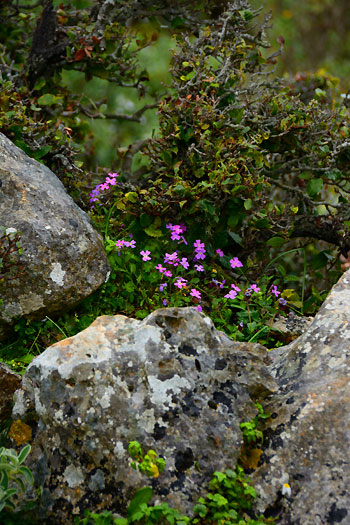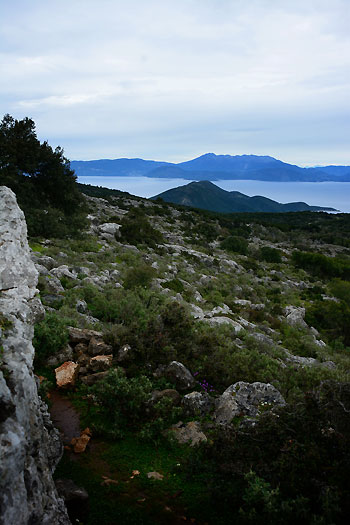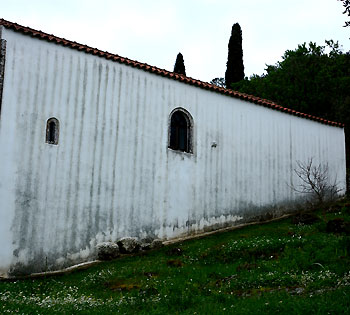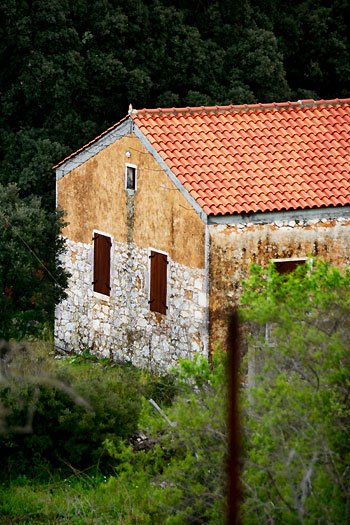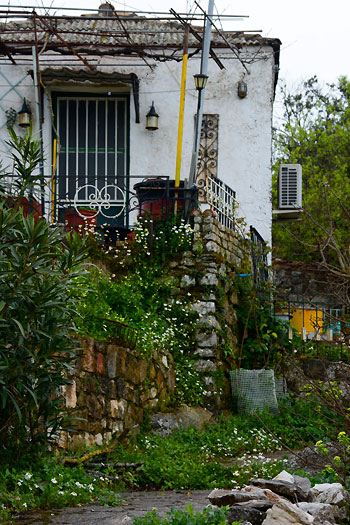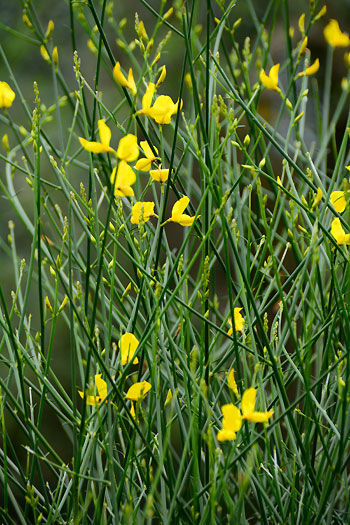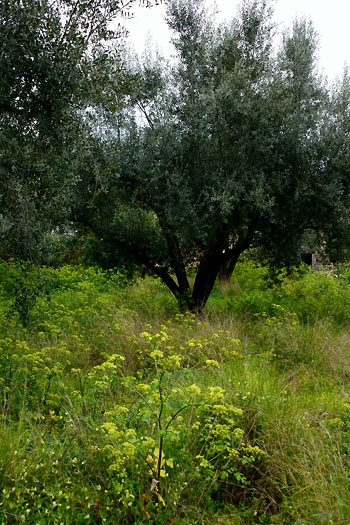 Sunday 20th - Forecast is for rain clearing for next week. We should see blue skies again very soon, and once we do, they rarely disappear from this time of year onward.