What's New On Ithaca Greece
Summer Season 2015!
This may be one of the most historic Summer seasons on Ithaca. No one knows where it will lead. Interesting times for Greece.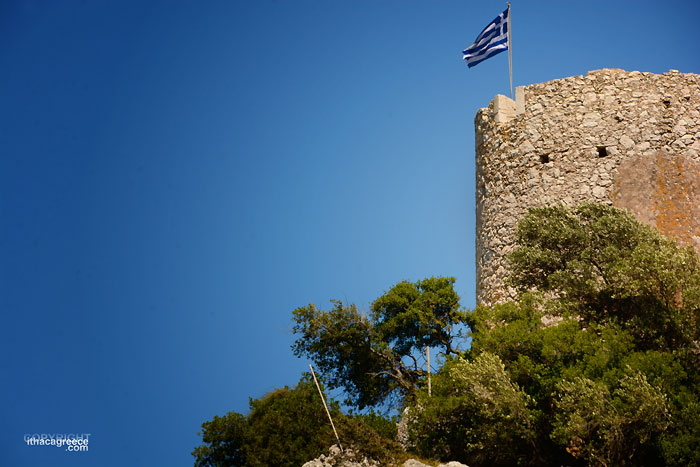 July 2015
Friday 3rd - I feel very strongly about the situation Greece finds itself here, and I've had some correspondence asking me why I don't write about it here on New. The answer is simple, Greece more than ever needs tourism and the season to go well. I want to keep, for the most part at least, this virtual online summer the way Greece should be, perfect every day. Just look around you. There is so much potential in this beautiful country. The people are unique and the weather is ideal. Here we'll concentrate on that (well, at least I will try.) If you want to engage in real political and economic conversations with me, you can friend me on FB. I have a really big mouth there ;) Happy July!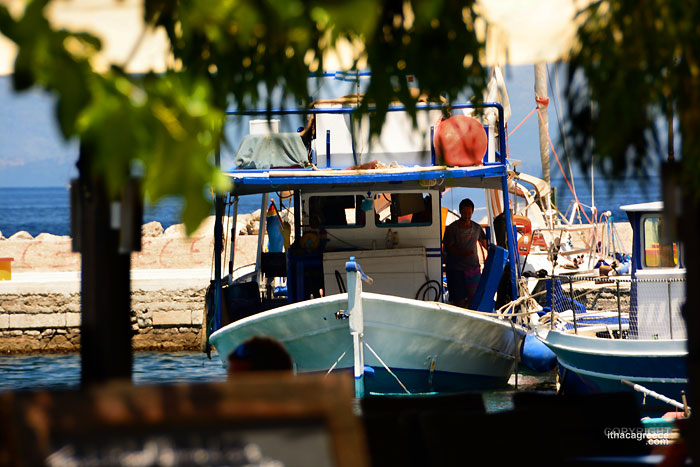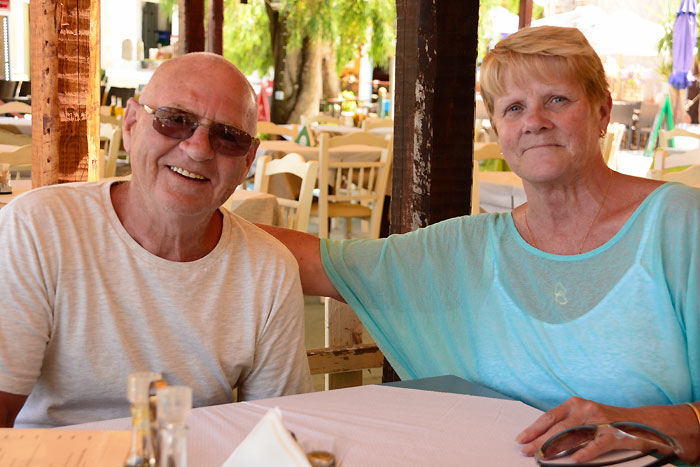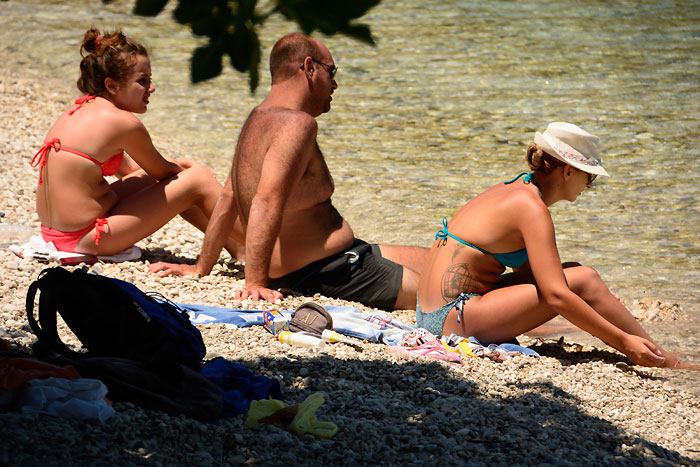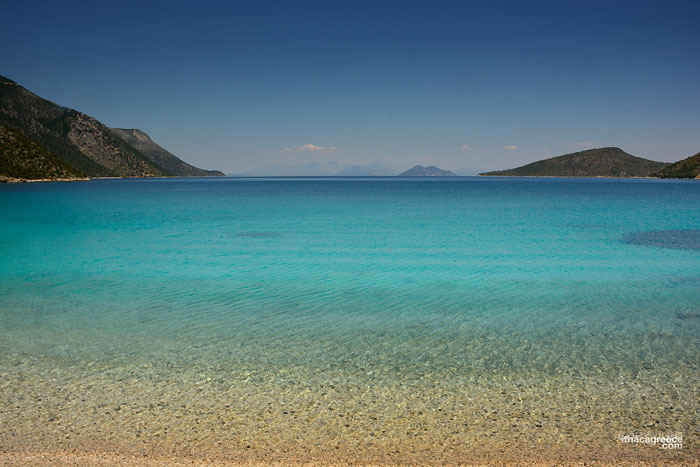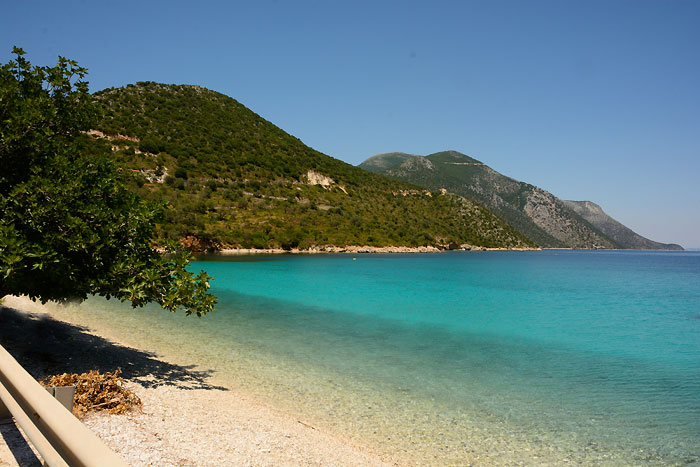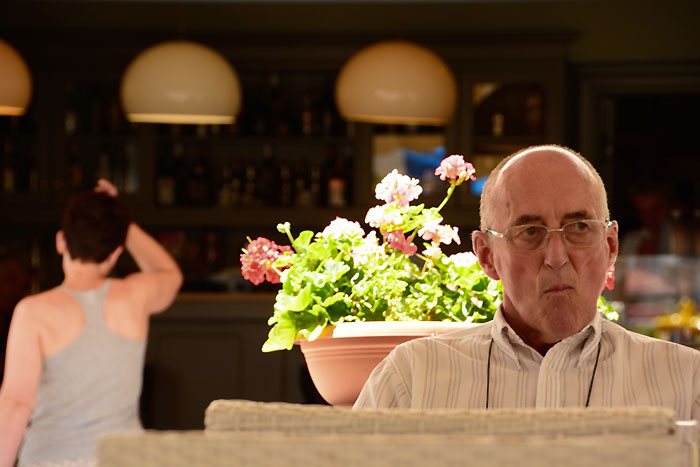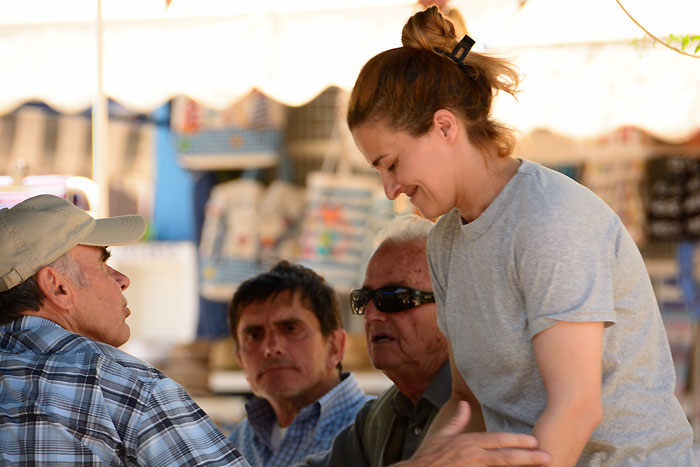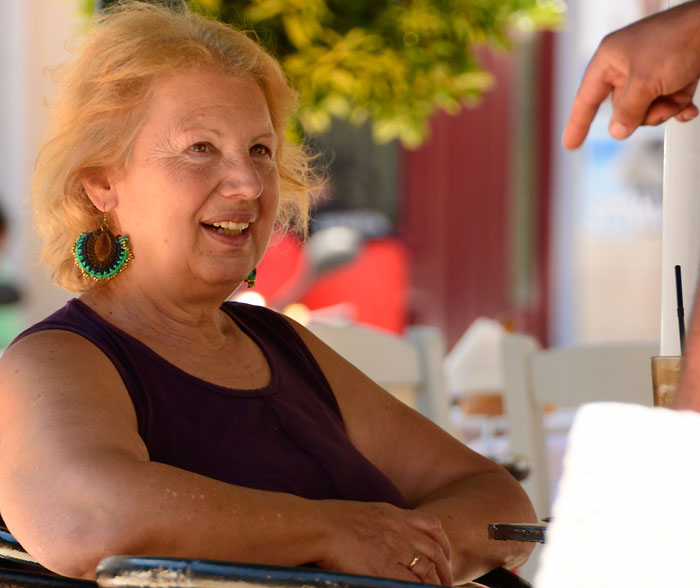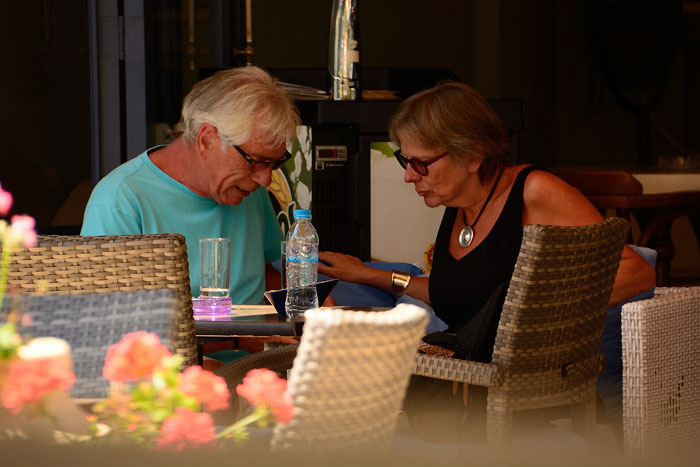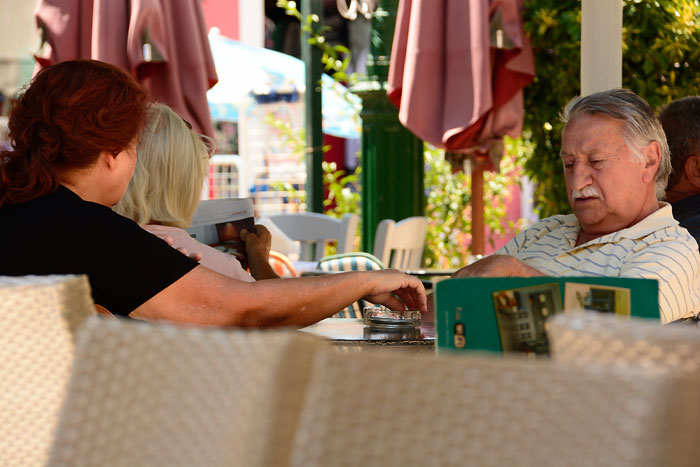 Sunday 5th - Lots of people came off the ferry on Friday night, many returning to Ithaca to cast their votes.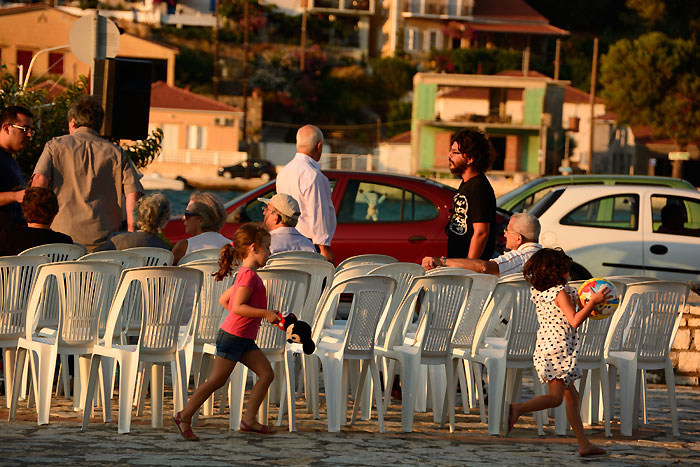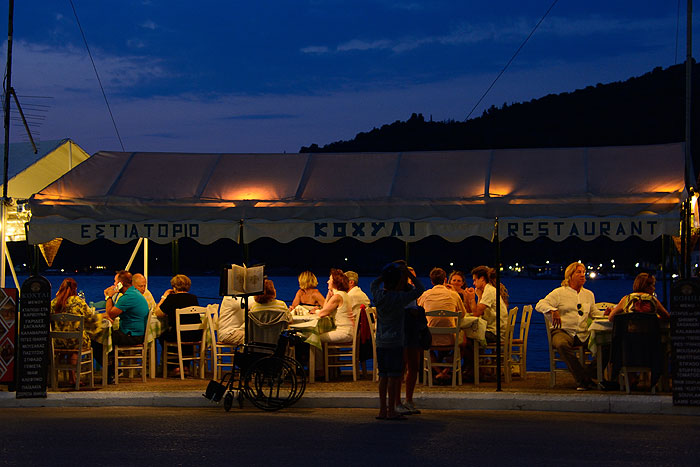 Wednesday 8th - Yesterday started with a crack as the earths plates beneath us crashed together for a just a moment. I'm sure it would have given some a big fright, but I must say that i have never been scared of earthquakes since the first one I experienced. Ithaca is probably one of the safest placest to be if there is one. Anyway, it was so quick people forgot it even happened.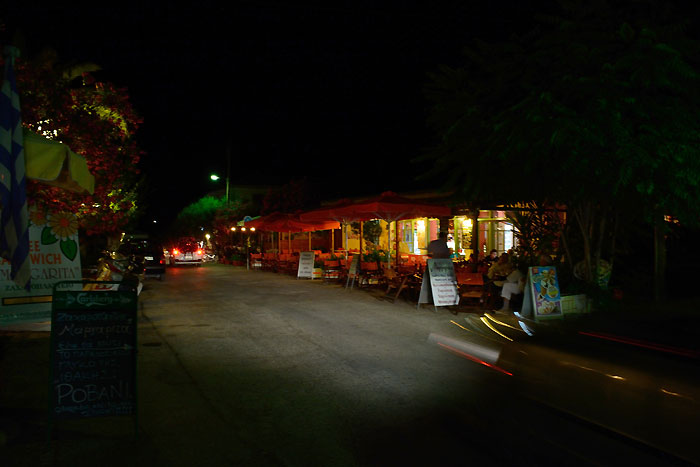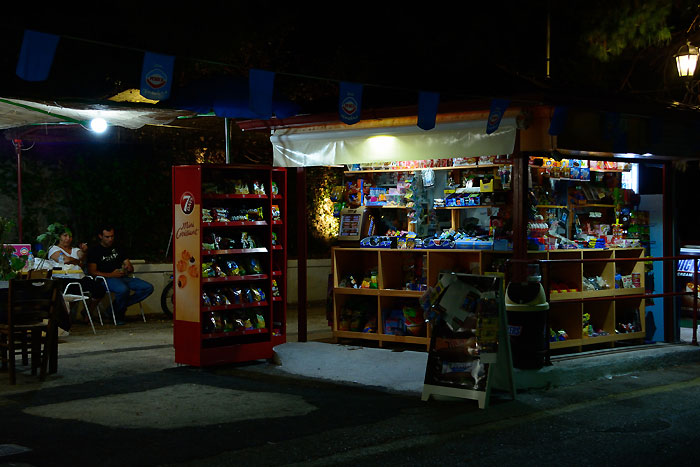 Above - Stavros. Below - Frikes.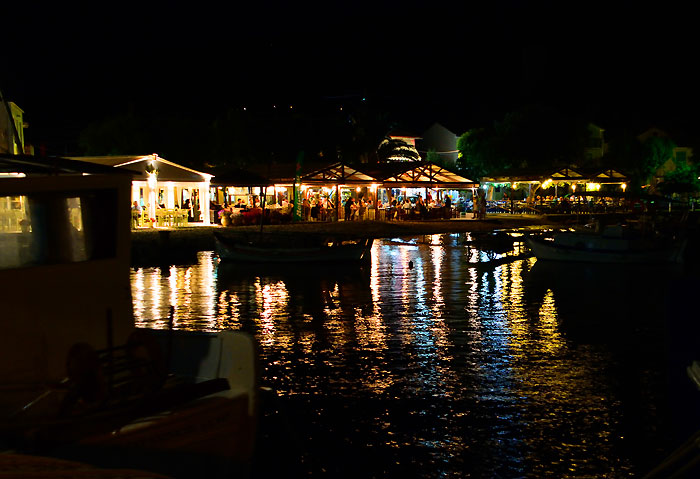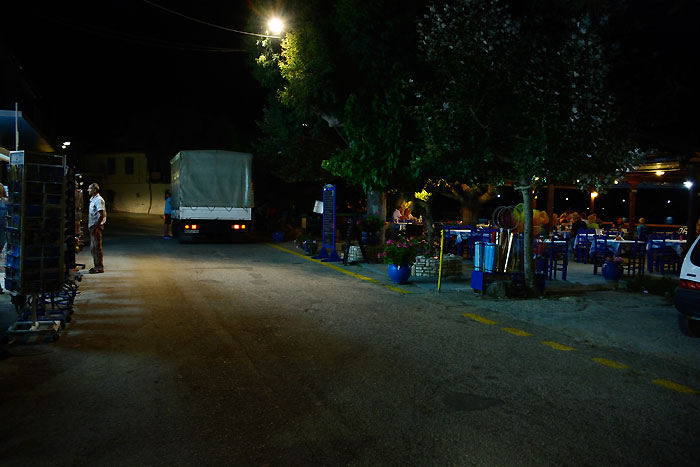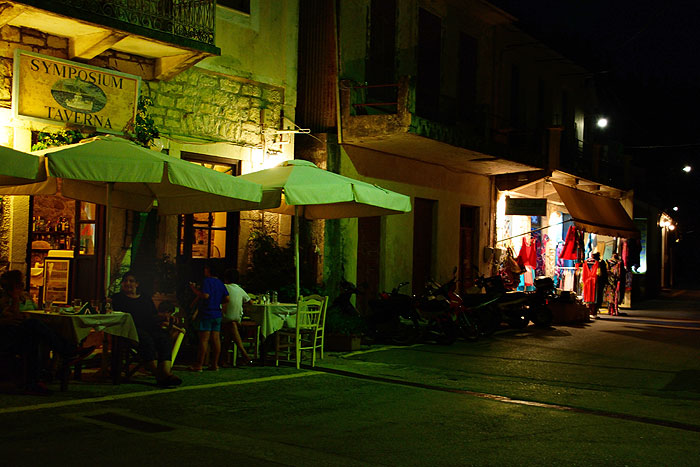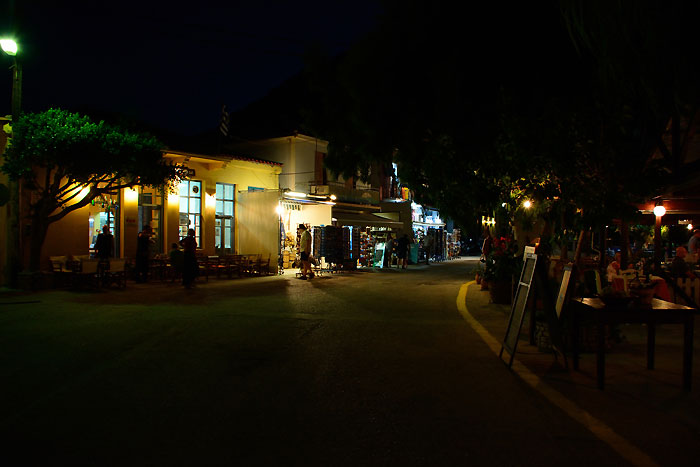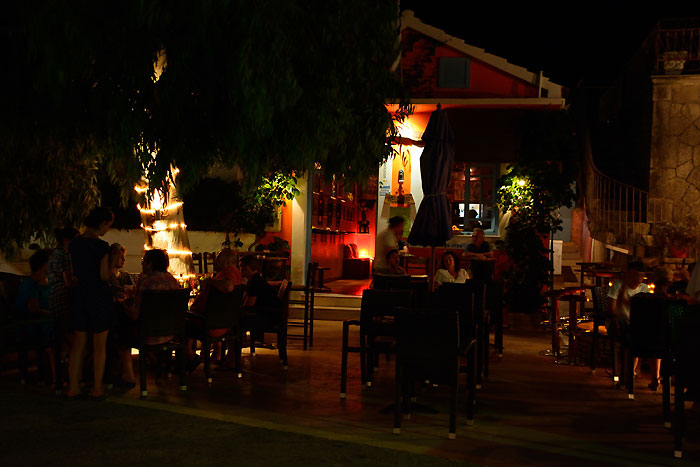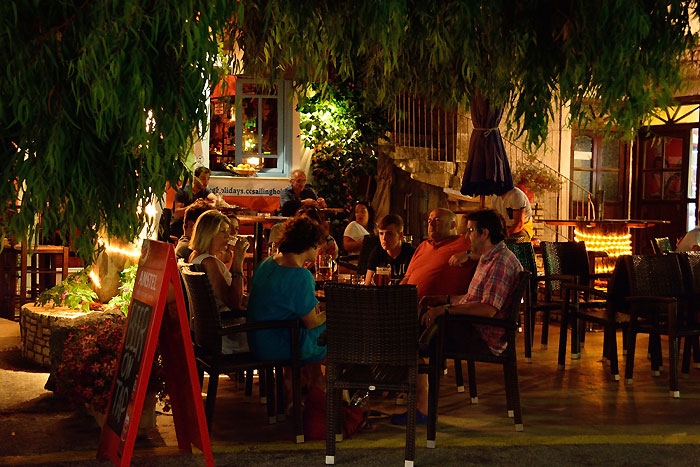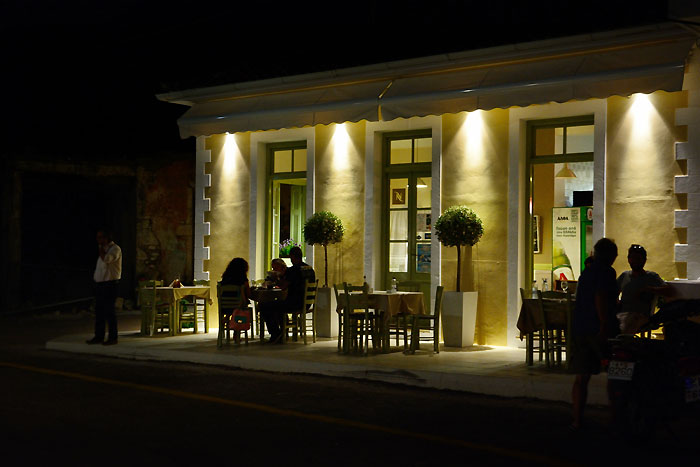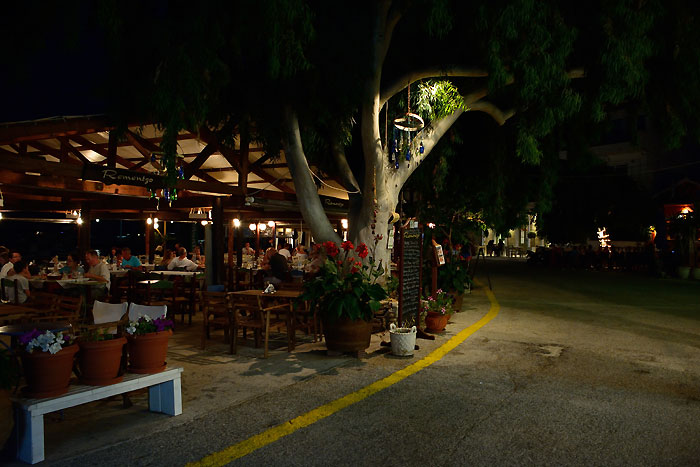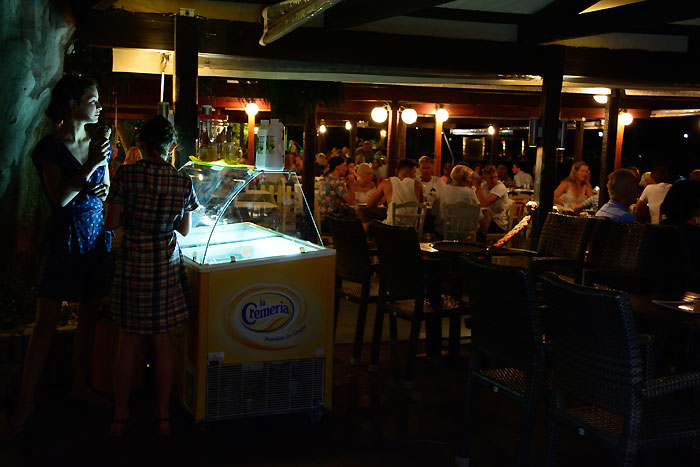 Friday 10th - Tourism is taking a big hit this season, but am happy to say the Greek sun keeps shining and the ionian blue waters, keep licking up against the shorelines of our beautiful country.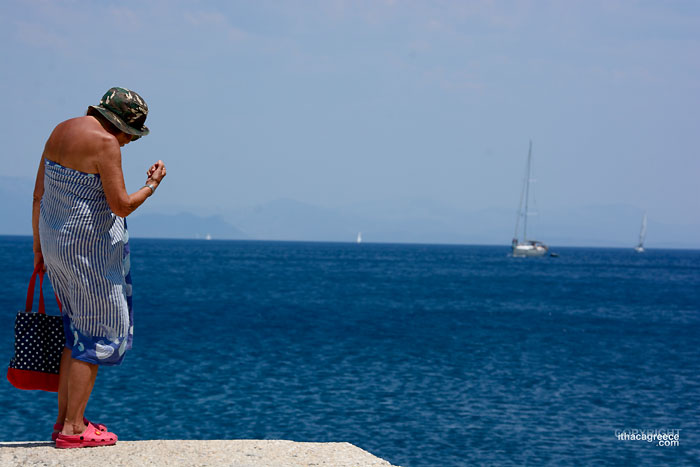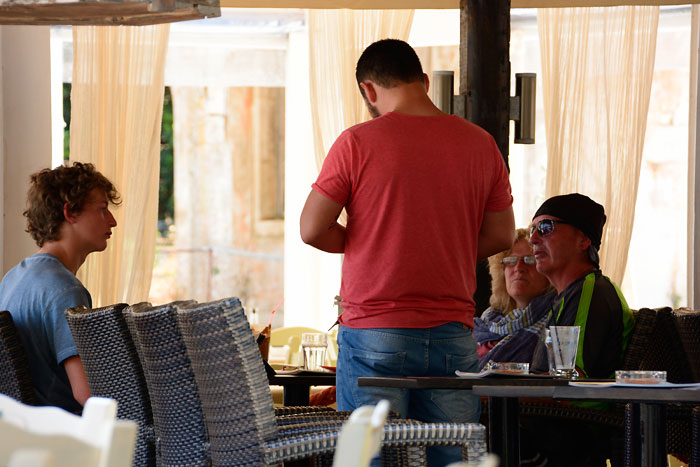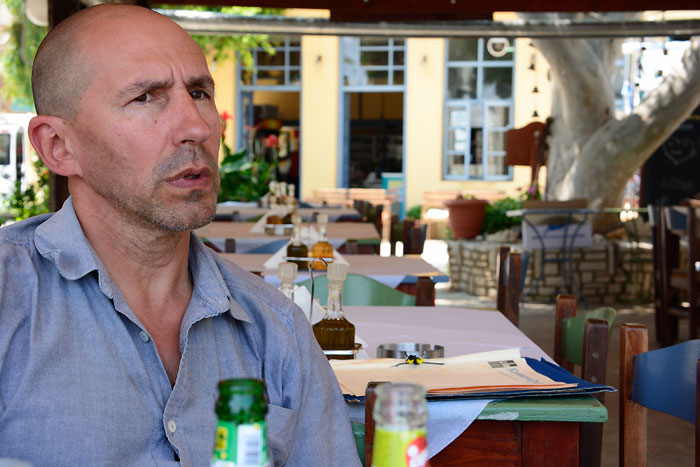 Saturday 11th - The past couple of days have been quite humid and still, with low cloud covering up the highlands and the low-lands, leaving us to look through a summer mist.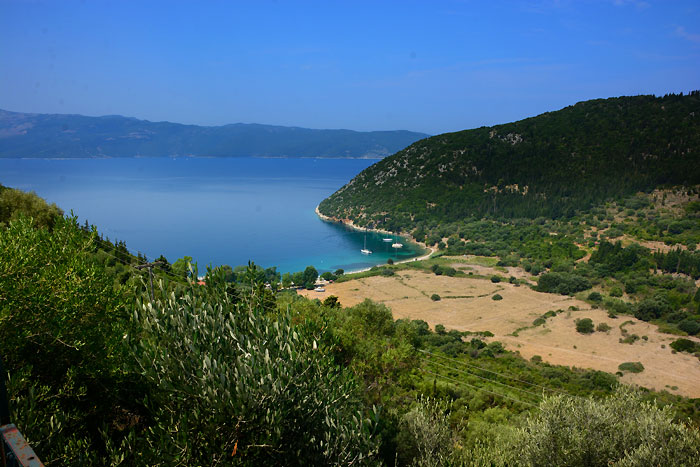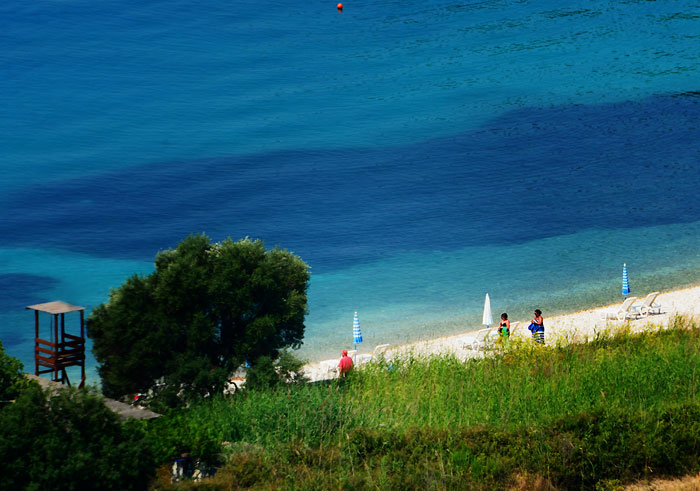 ---
July 2015
Sunshine and blue skies for another summer on Ithaca.
Friday 3rd
What a shame the Frikes Panighiri has been cancelled. I would have thought it was a perfect opportunity to offer the locals some relief from the events which Greece finds itself in. Let their hair down for a bit and just dance it out. Really wish the organizers would change their minds. The Festival would really go a long way in making us all a little happier.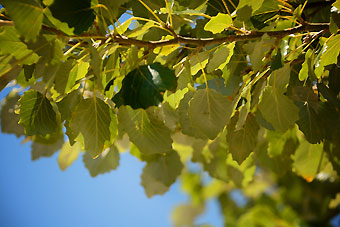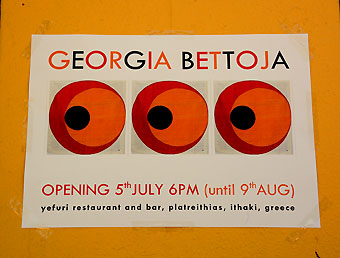 Above - Yefuri Restaurant in Platrithia seems to be the place where many are choosing to exhibit their artwork. Last month Ester van Zuylen had her exhibition there and on the 9th of July, Georgia Bettoja from Italy will be exhibiion her work. The opening is on the 5th of July, a historic date for us all to remember, regardless of which way the wind blows.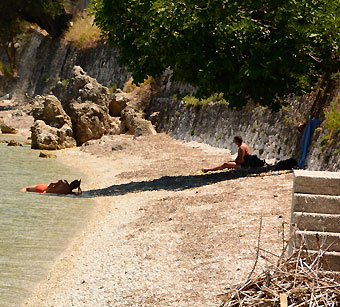 Although it's not heatwave conditions as some were reporting from the UK, Ithaki's weather is definitely swimming weather.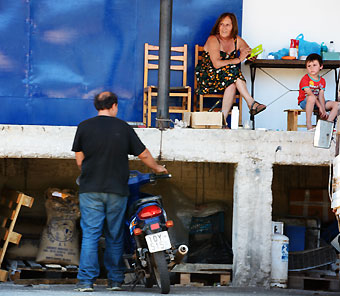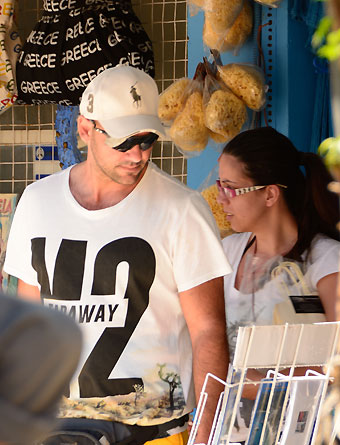 It's this month, we usually see the numbers coming to the island rise, and by the look of it, people don't seem to deterred by the goings on. Everyone is quite calm and waiting for their opportunity to speak. Visitors to the island have on the whole, been very supportive of Greece.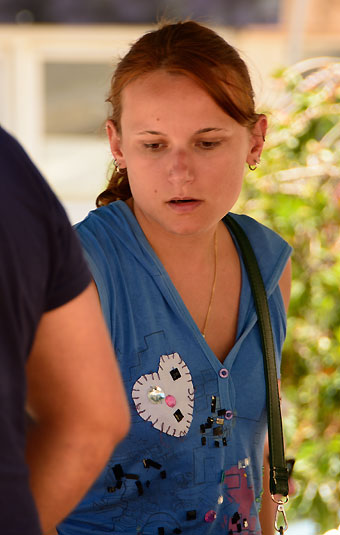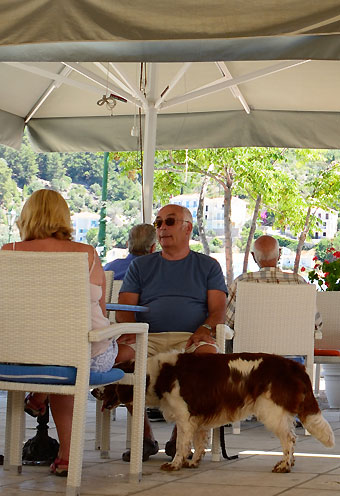 There were quite alot of people around over the past couple of days. It's amazing the difference a turn from June to July can make.
Sunday 5th - A huge day for Greece today. One that will go down in history regardless of the outcome of today's referendum.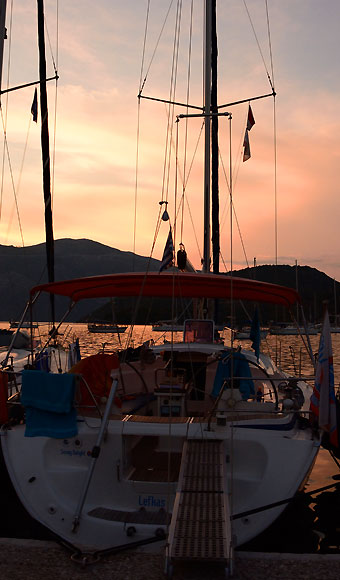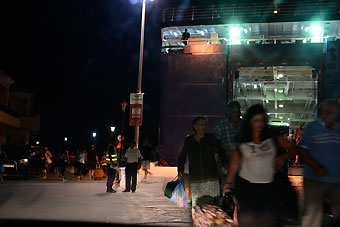 On Saturday 11th July you can head up to Exoghi village in the north of Ithaca Greece to see a performance by Batsis Kouvaras on the mandolin. Starts 8.30pm and it's free admission. Get on up to the village square, what a great atmosphere there under the bell tower.
Wednesday 8th - The Summer events calendar has been released by the Ithacan council, but unfortunately it's all in Greek. Only a photo of the calendar was posted on their website so it can't be translated. Not even google is clever enough to be able to translate a jpg. I wanted to add the events to the Ithaca calendar, but unfortunately it prints out pixelated and the photo beneath the writing makes it almost illegible. Will however, find a way to post it, just incase you want something other than the beach and food to do on your holiday.
Below - Sirines in Vathy.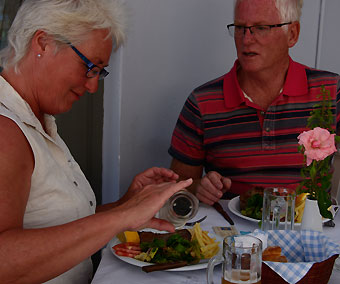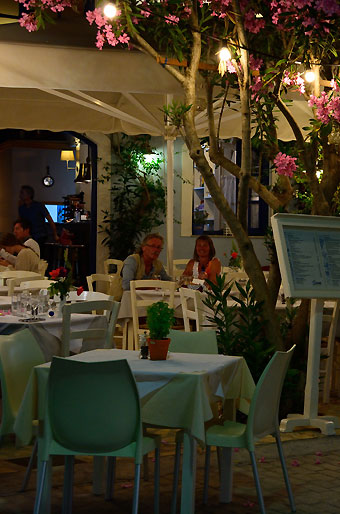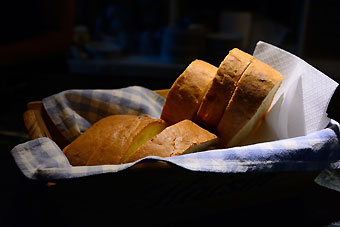 Below - Frikes. Quite a few boats in and the restaurants seemed to be working fine.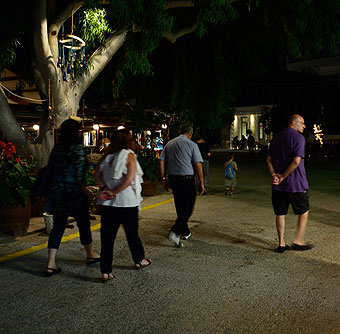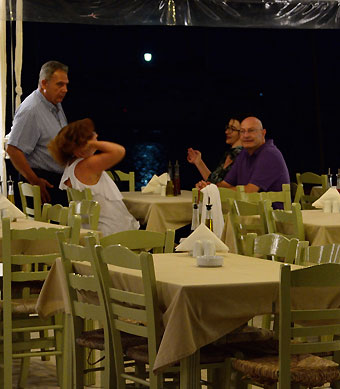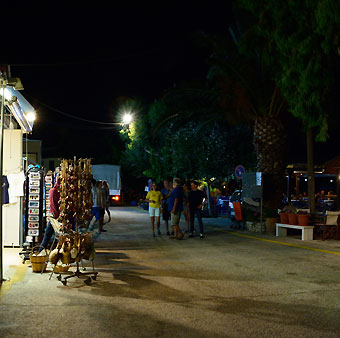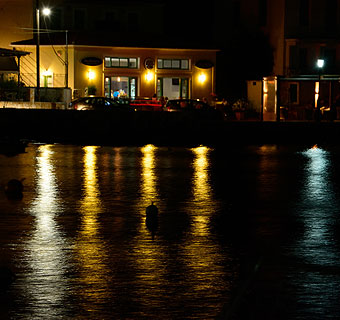 Below - Stavros. Odysseas bust stands proud, even at night, in the Stavros village square.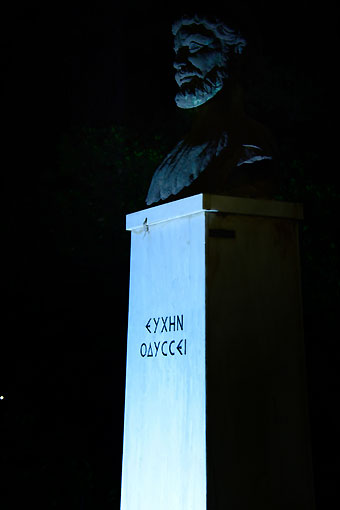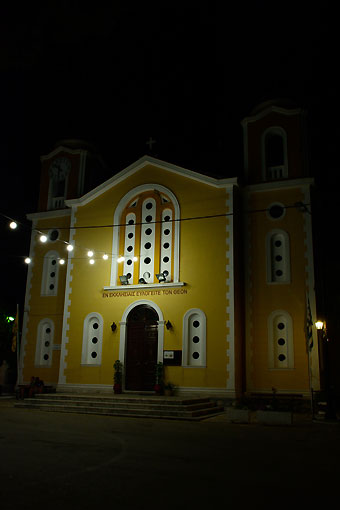 Above - Sortiros Church in Stavros.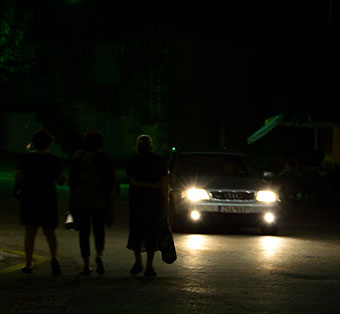 It's so good to see the people coming to the island, so encouraging and supportive of Greece. I know there is much fear about heading here during this period, but you would never know it wasn't just an ordinary summer on Ithaca. The temps are warming up now too, so there's alot more traffic heading for the beaches.
Blue skies and sunshine are still here and so is that calm, blue ionian sea.



Friday 10th - Hot and humid as all of Europe heats up, but here at least, we have refreshing sea breezes cooling us down just enough.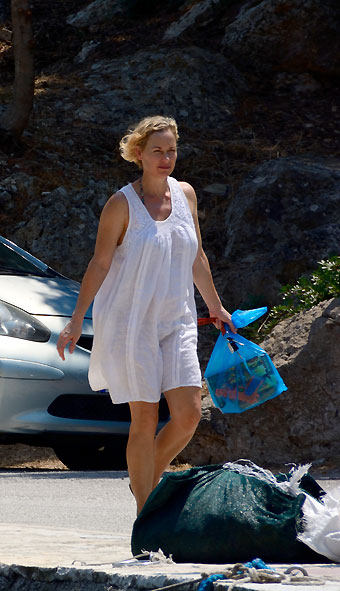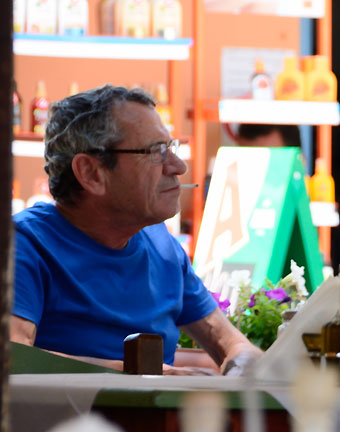 Tomorrow night in Exoghi square, a performance by Batsis Kouvaras on mandolin. It will be a lovely atmosphere I'm sure, under the starry sky of this picturesque village.
Saturday 11 - The still and calm waters of Polis Bay.