What's New On Ithaca Greece
June on Ithaki!
Ithaca Greece is waitig to show you just how beautiful the Ionian side of Greece is.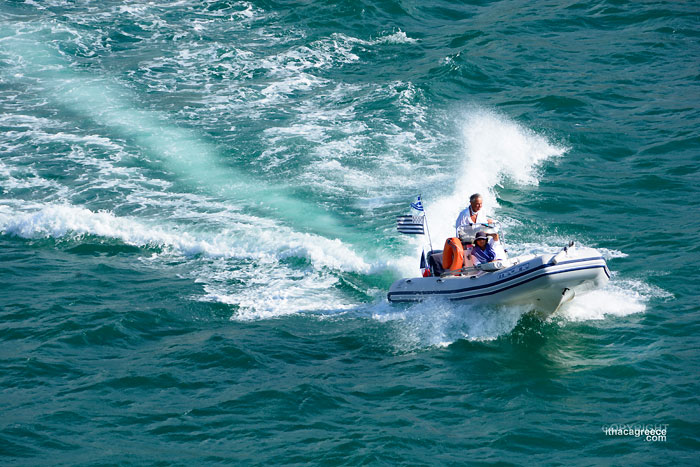 June 2015
Sunday 21st - Summer on ithaca, and in Greece generally, means being in, on or around the water.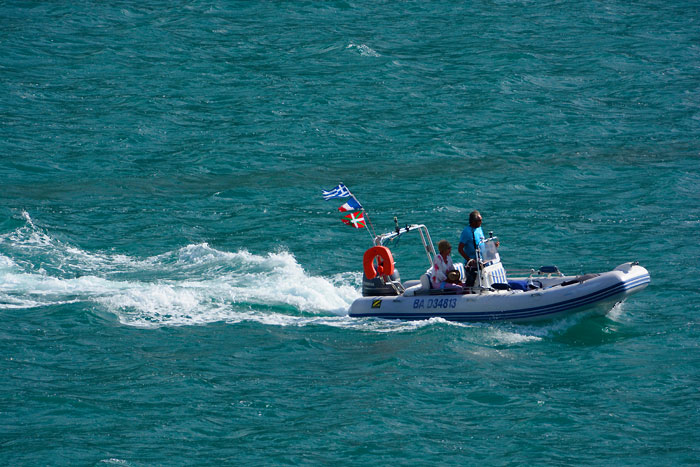 Below - The emerald green bayside of Frikes in the north of Ithaca. You'll be hard pushed to find a more traditional village in Greece with the selection of great food available at the restaurants here. Each offering something unique and special.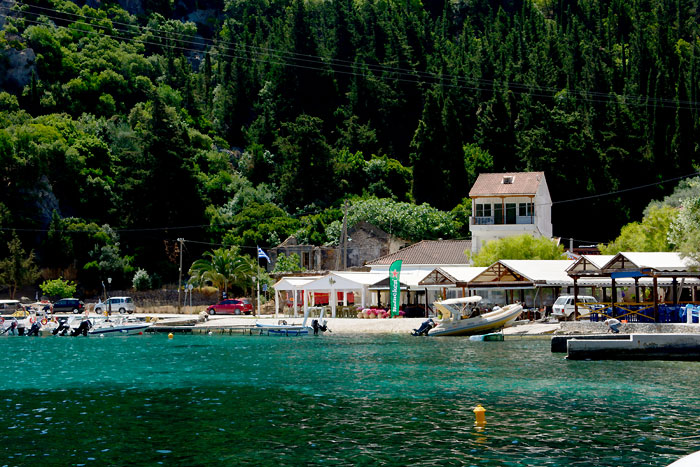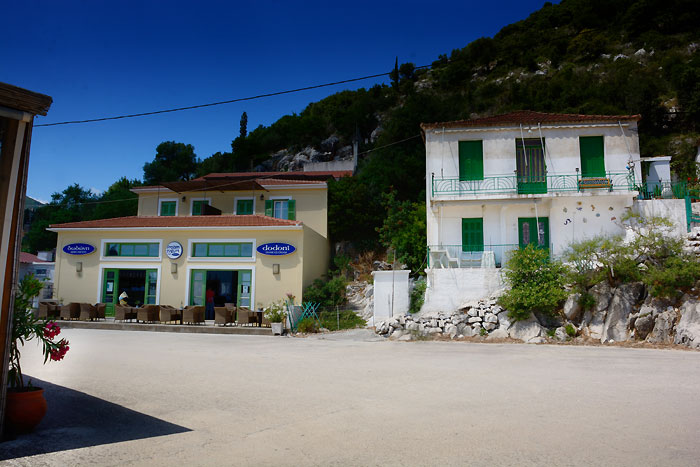 Above - Frikes Bay Suites, one of ithacagreece.com's dedicated sponsors, is the only accommodation in Frikes which directly overlooks the bay, but the Nostos Hotel, a little further back, with it's large pool and lovely areas, remains a popular holiday place to stay. If you're looking to stay in Frikes, check them out by Clicking Here.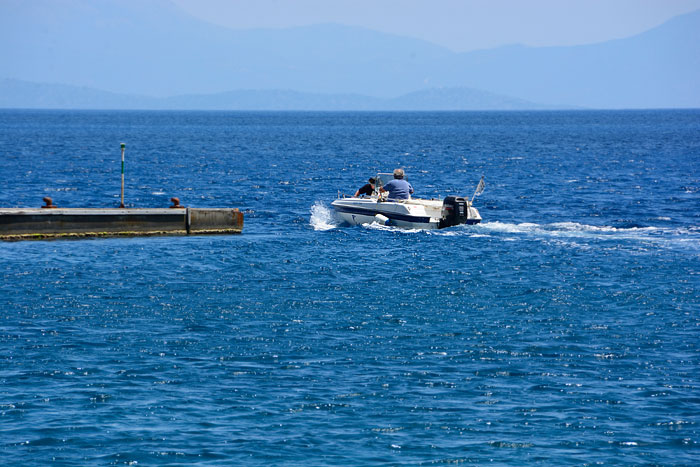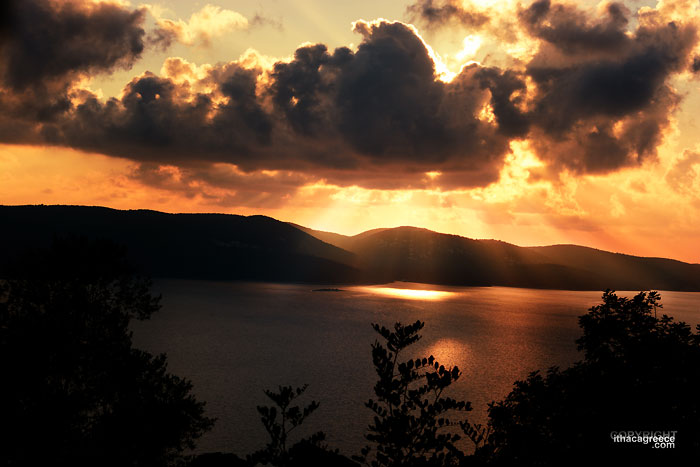 Above - You can't go past a Lefki sunset. Each one different and more beautiful than the next. If you this attracts you, there are various accommodations in Lefki which will afford you this wonderful view. Check them out here: Click!

Wednesday 24th - Fine, warm days, and although foreigners are worried about spending their money in Greece, on Ithaki, it's business as usual. Everything is open for business that would be and our banks have their doors wide open (well, not wide open, you do have to navigate through the security procedures).
Below - The wall along the pier near Odysseas statue is still being built. It must be the wall of china for leprechauns.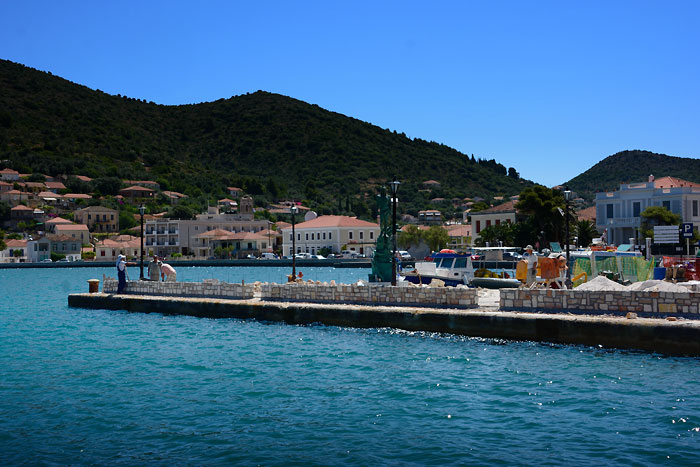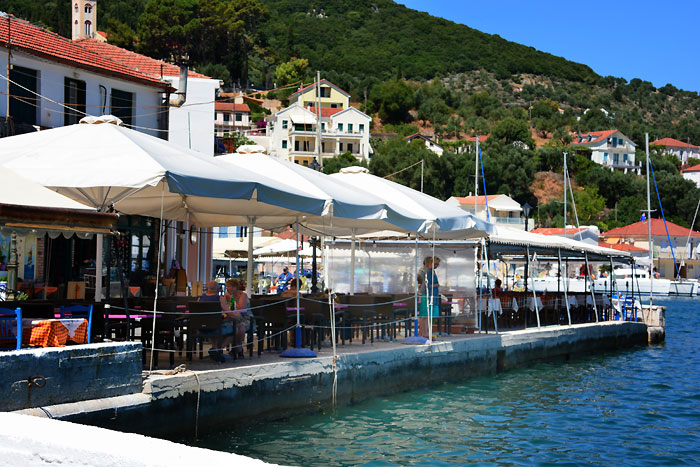 Summertime is a great time for people watching, not the 'jailable' kind, just the 'wonderment of the human race' kind. Lots of familiar and new faces all around the island.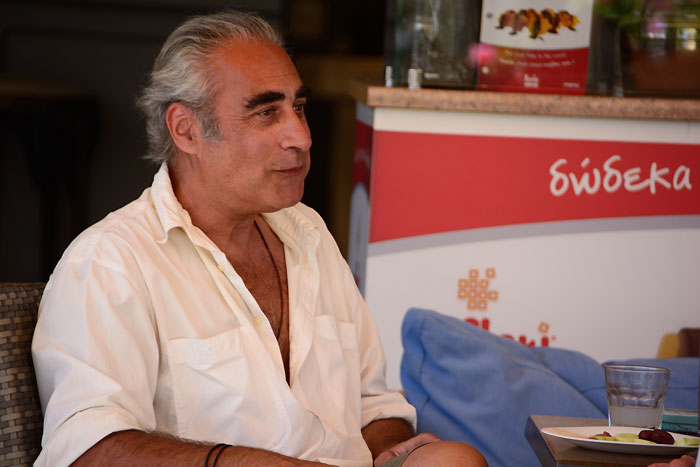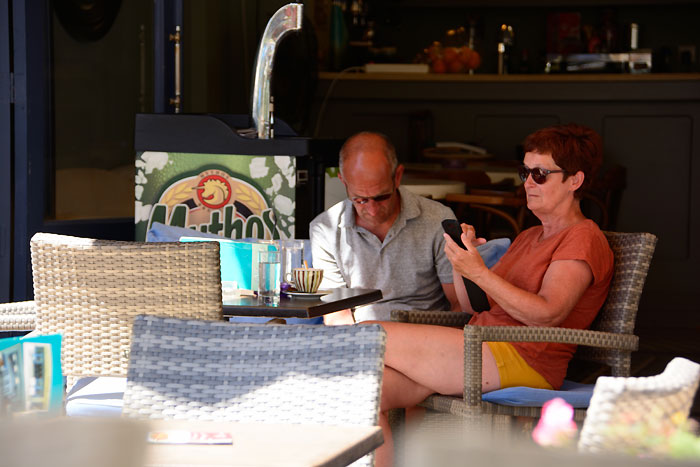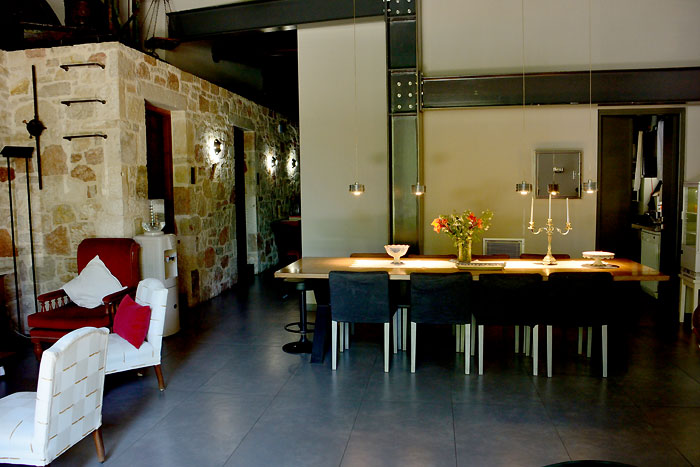 Above - The lovely Familia Hotel in Vathy. For all the accommodations around the island just click here: Accommodation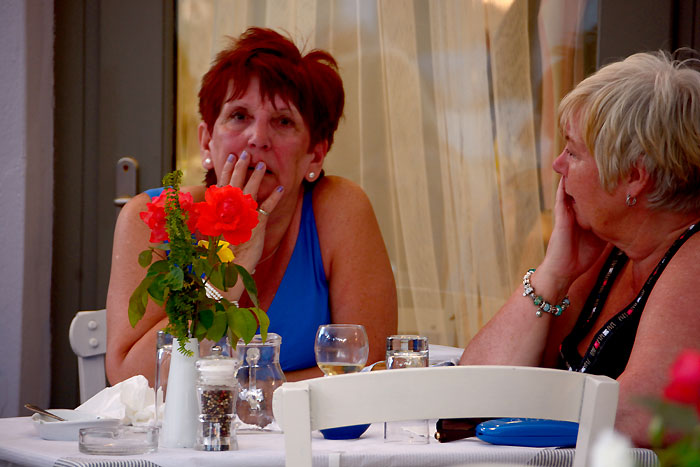 Eating out around the island over the past few years has opened up so many more possibilities. A great choice of menus and dishes to suit all tastes. For more Restaurants and Cafe Bars on Ithaca Greece. Click Here
Below - Sirines Restaurant in Vathy Ithaca Greece. Specializing in Fish and seafood.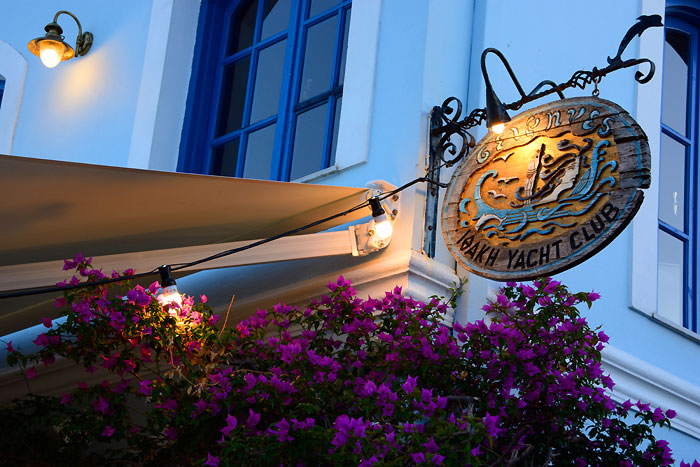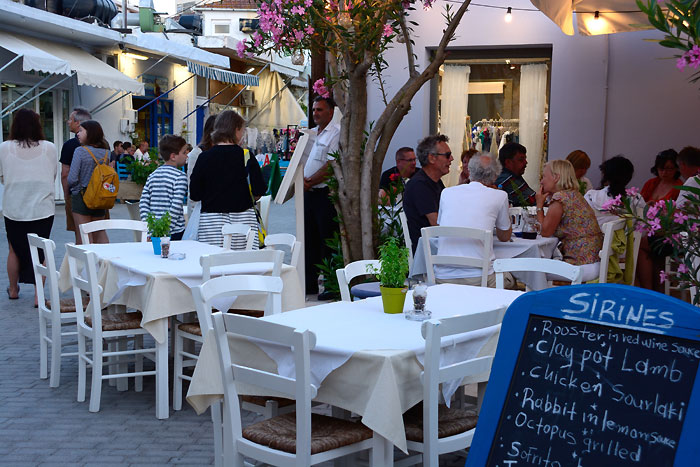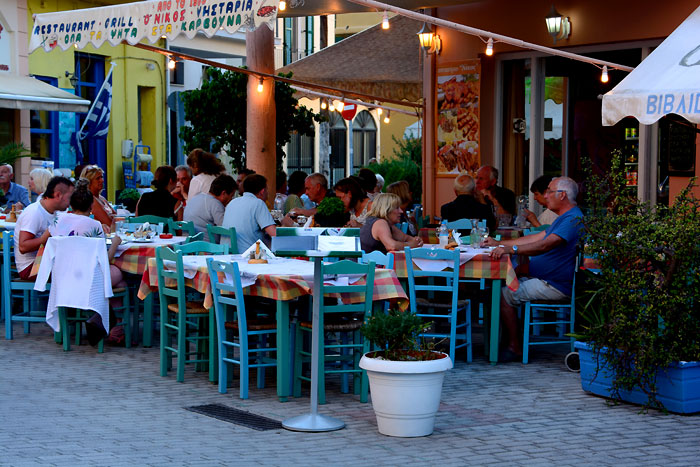 Above - O Nikos Taverna in Vathy has been a popular spot for delicious Greek Kitchen cooking, many years now. Last night was a busy, busy night. Nikos not only has a colourful personality, but also keeps a colourful kitchen with all his special Greek dishes.
Below - Kalkanis, just up from the National Bank behind the main strip in Vathy, is renowned for some of the best Grill you'll find on the island. Aristolelis knows about meat and how to grill to make your mouths water.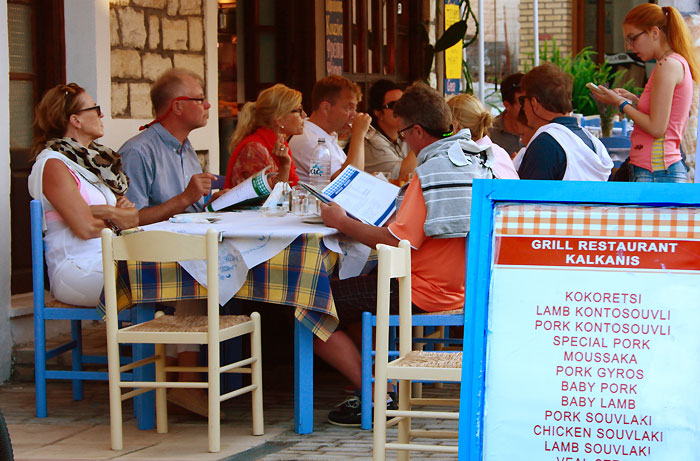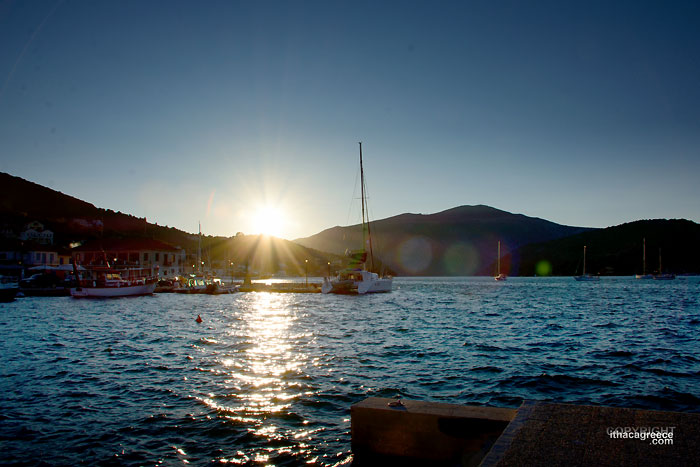 Late afternoon along the bayside of Vathy is a time when the last rays of sun dance around the water. Just beautiful!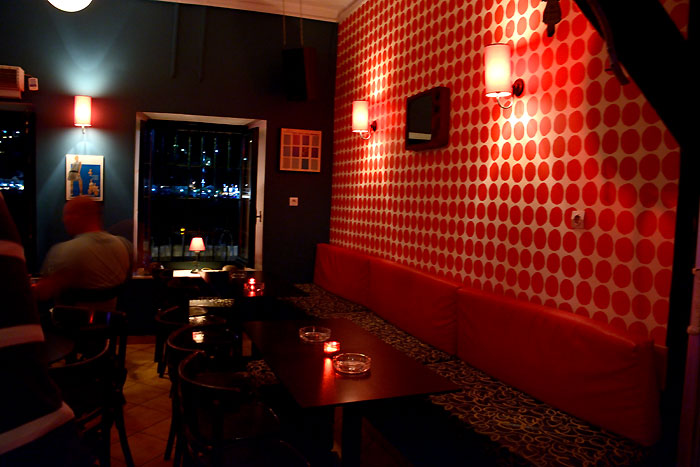 Above - Mylos Creperie on the far side of Vathy Bay has had a little make-over. It's always been an ecclectric retro fashionable place to go, with a great selection of music and of course those special crepes. The cocktails are pretty awesome too.
Friday 26th - Steamrolling our way toward the end of June. Time's going so quickly now.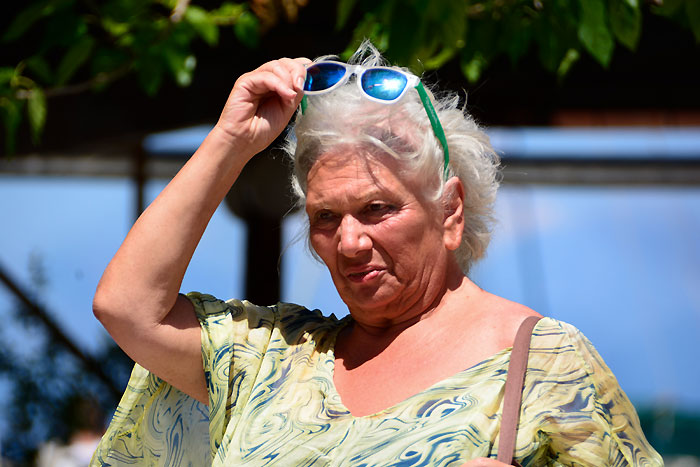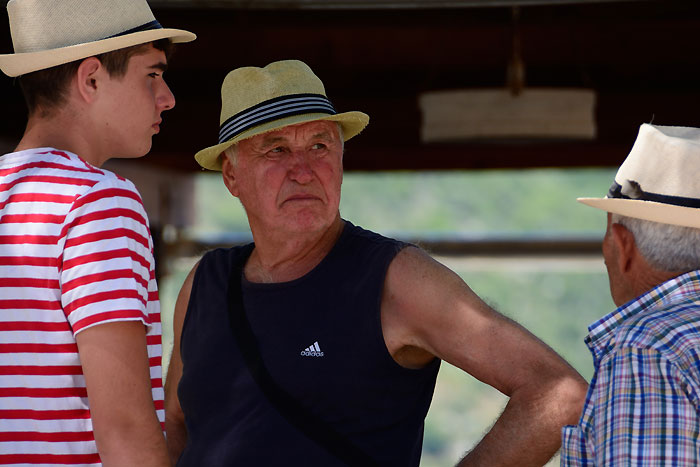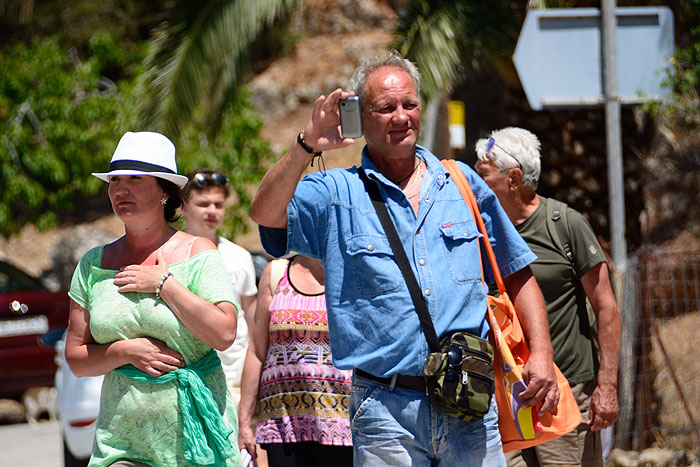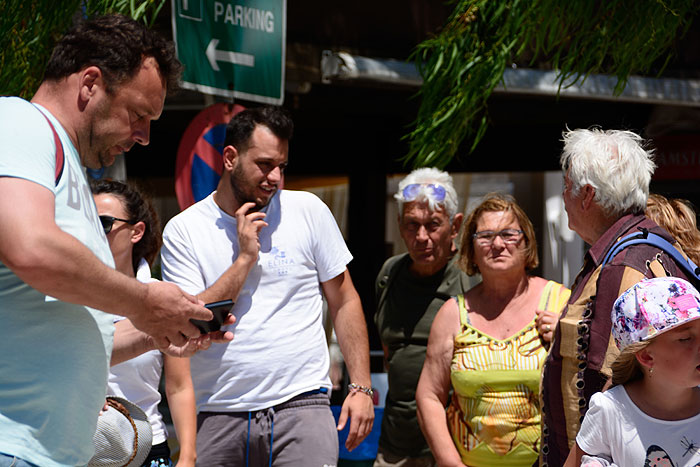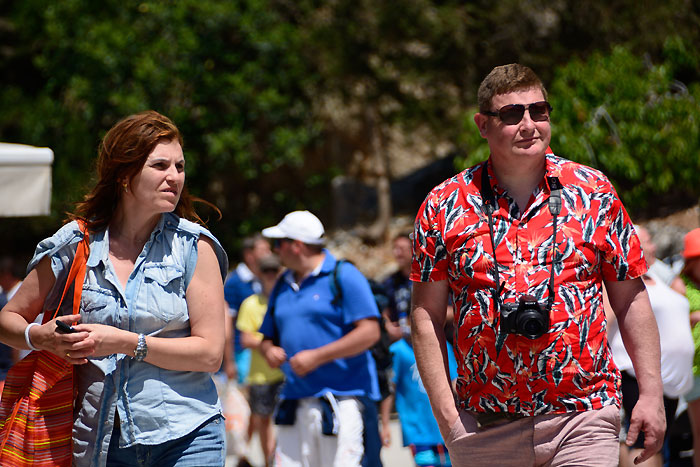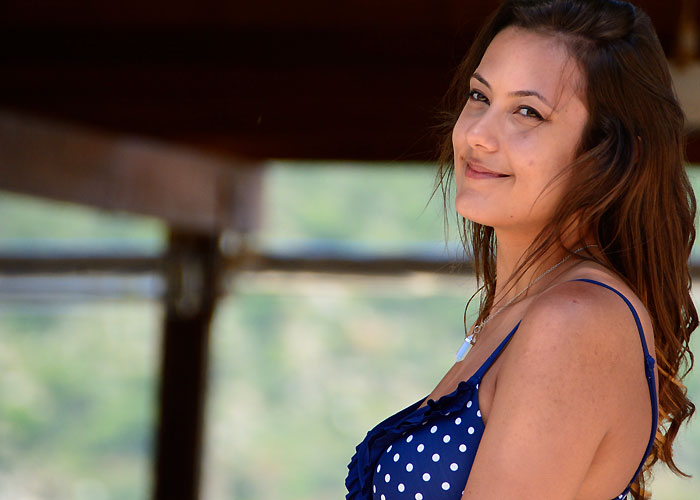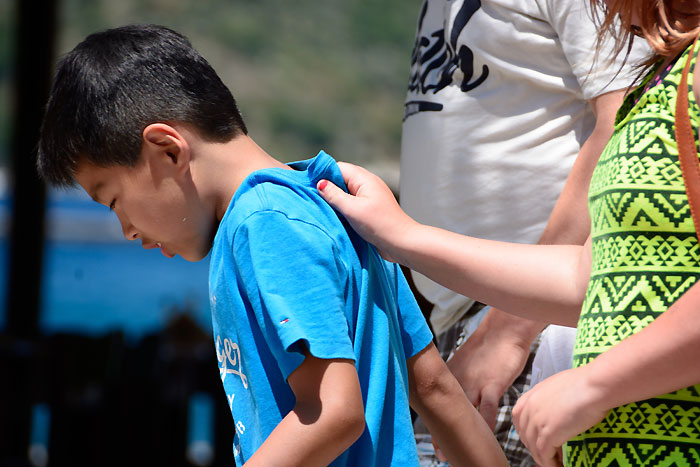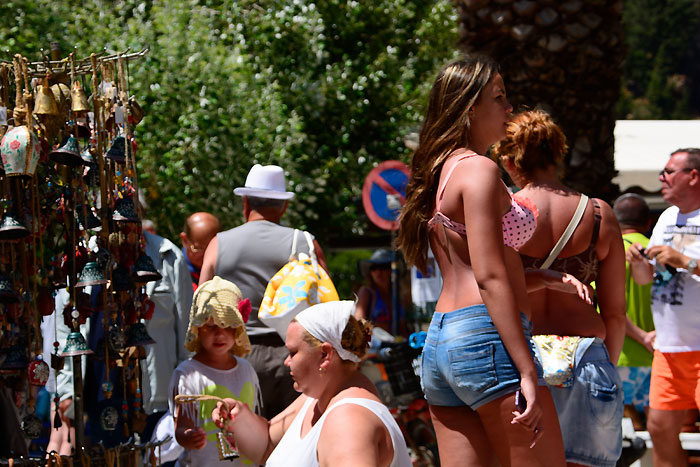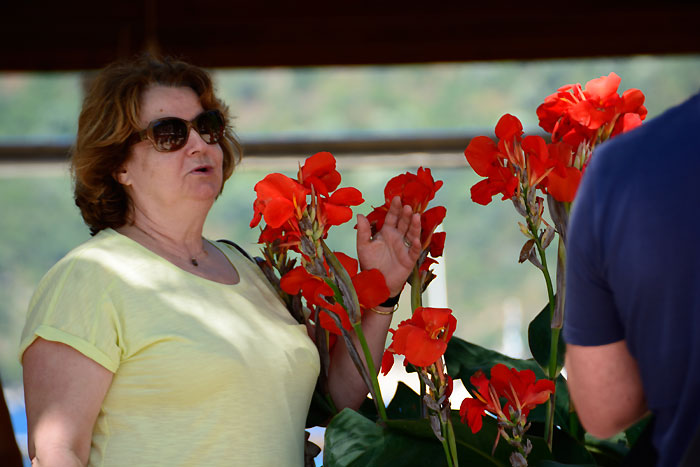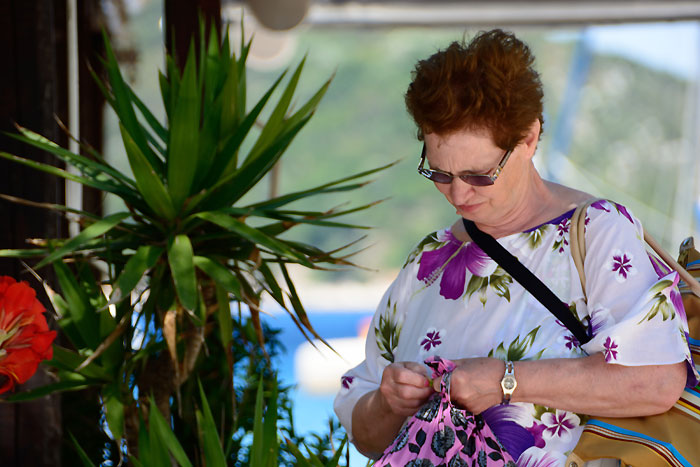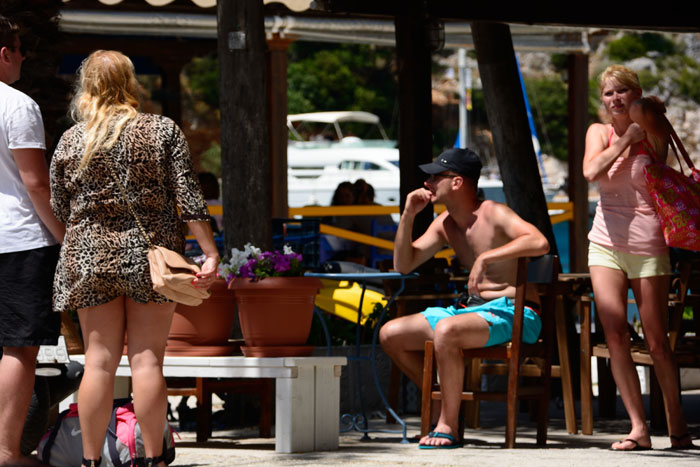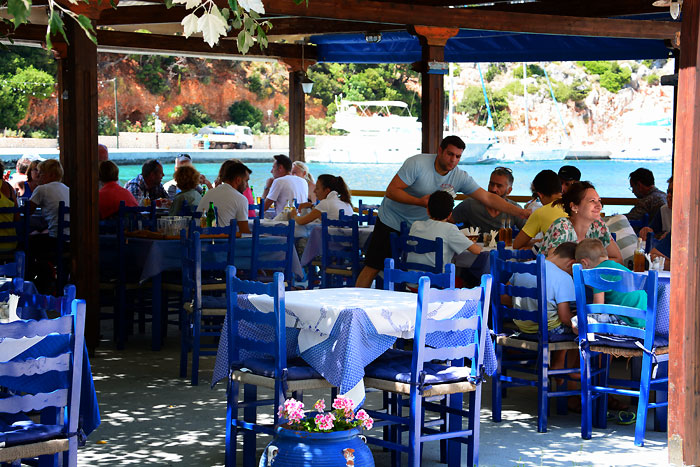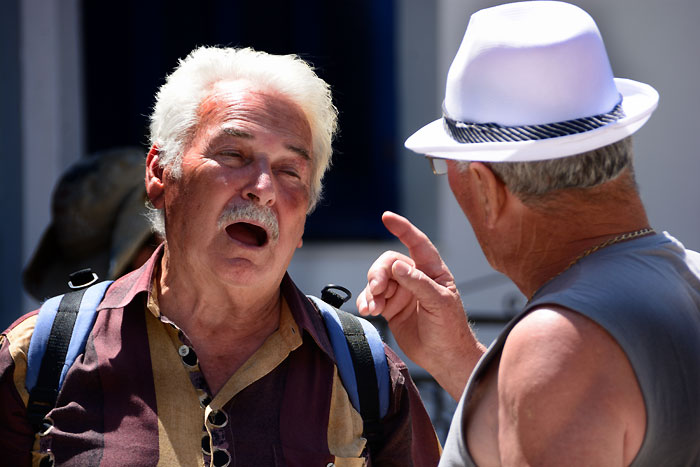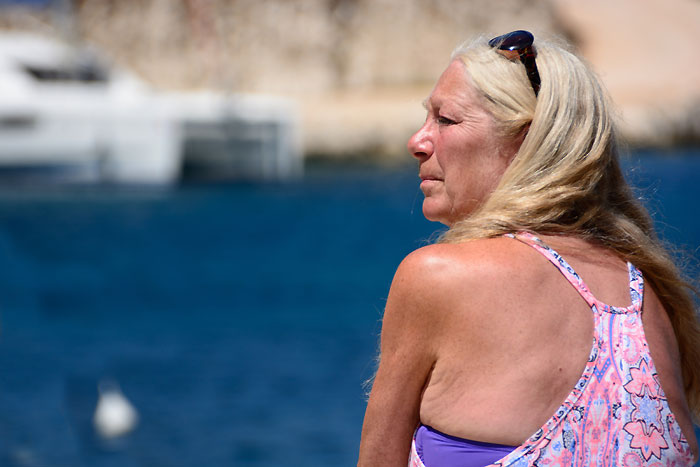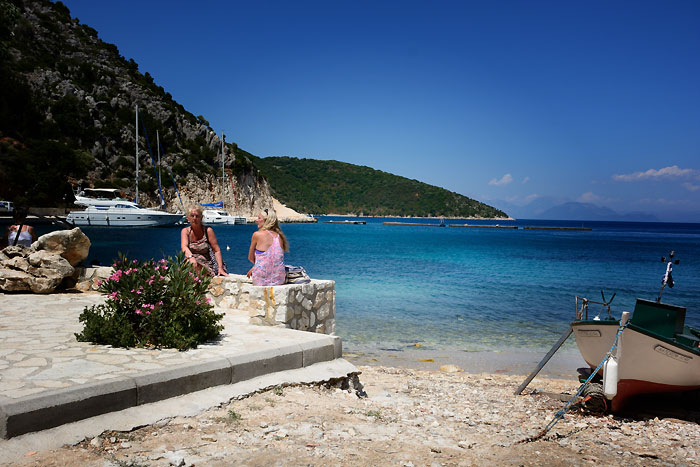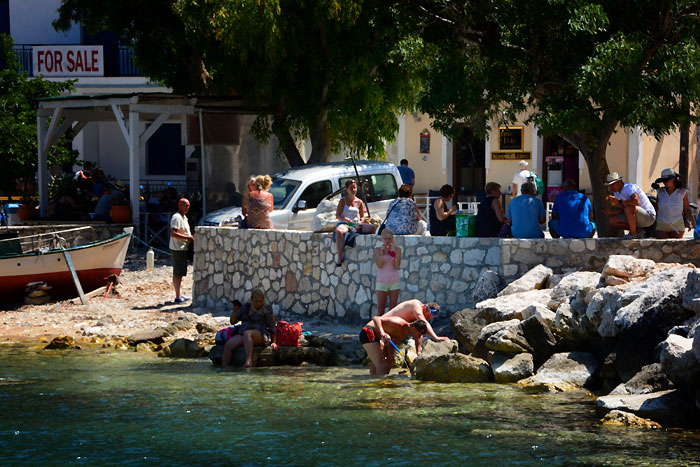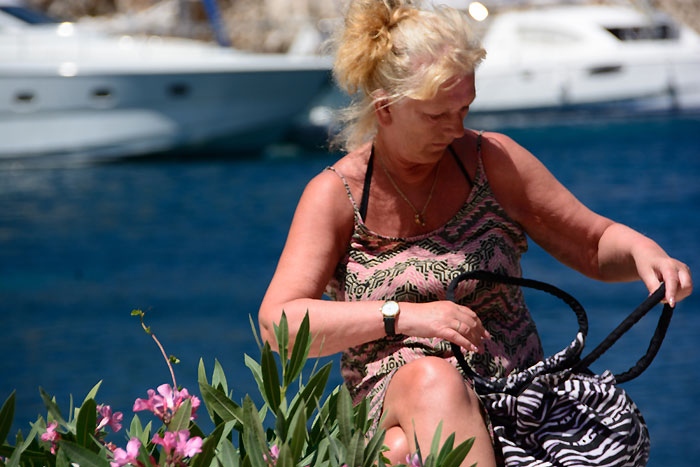 Sunday 28th - Friday, the windchill was making everyone scratch their heads as to whether it was actually summer, and then yesterday's thundery downpour, was an even bigger surprise. Very rare that it rains in late June. Very rare that the temperature would be cool enough to wear a pullover during the day. Luckily, it didn't last long. Looks like it will all be warming up again as we head into July.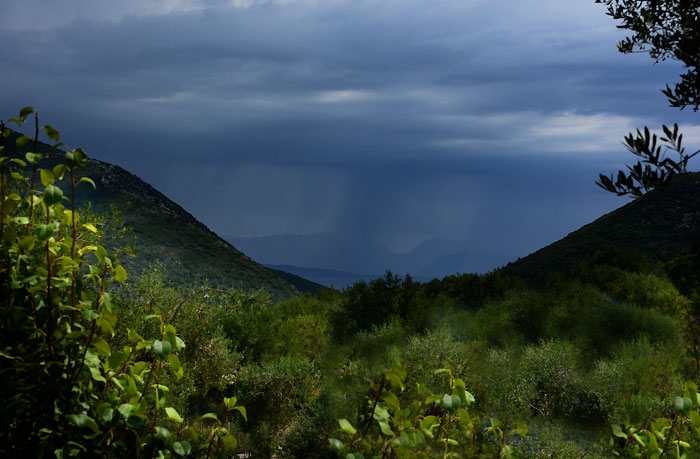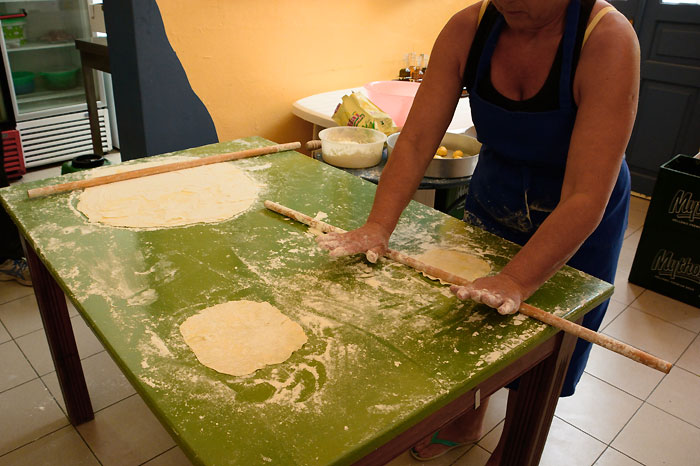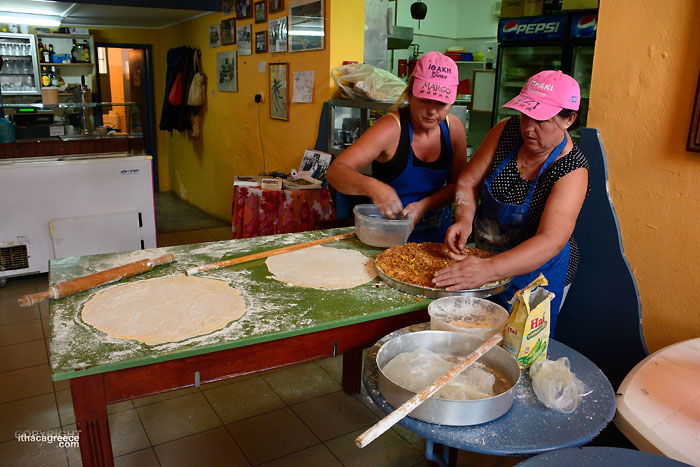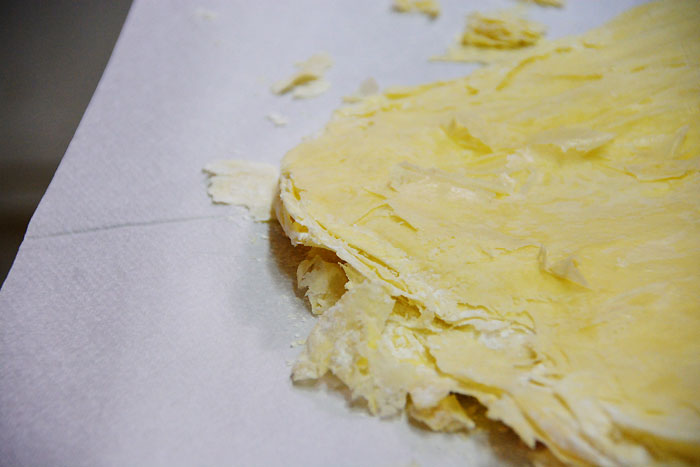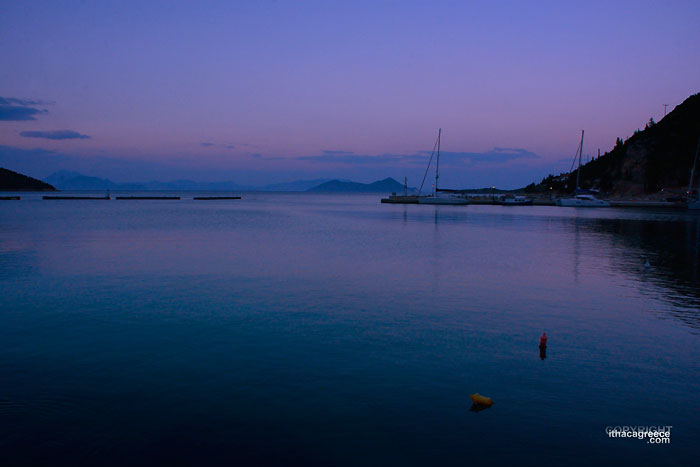 Tuesday 30th - Now that we're heading into July, the weather seems to be kinder to us all. Perfect summer days on Ithaca Greece.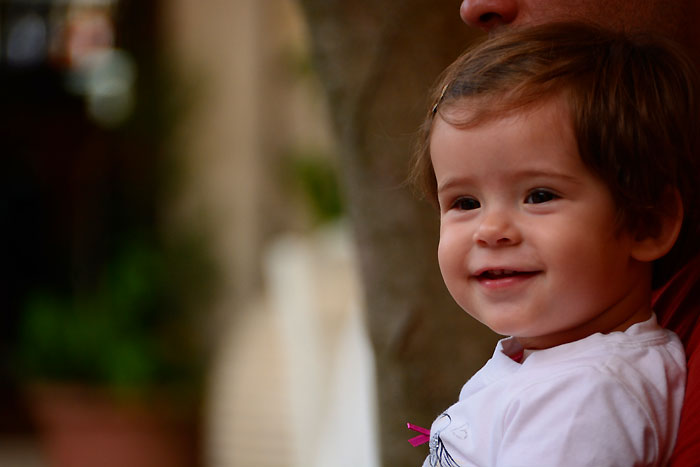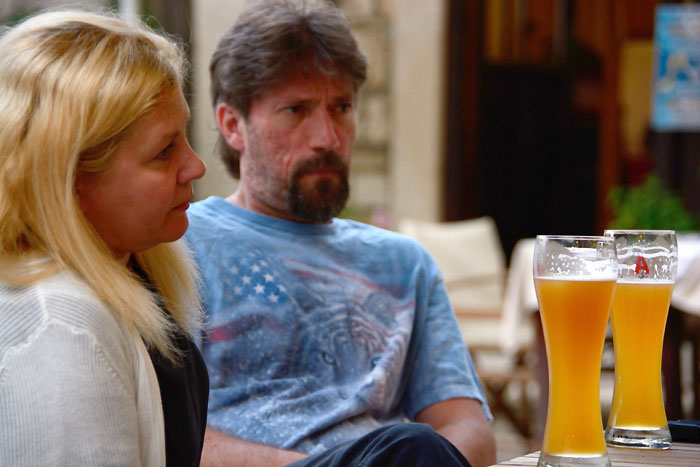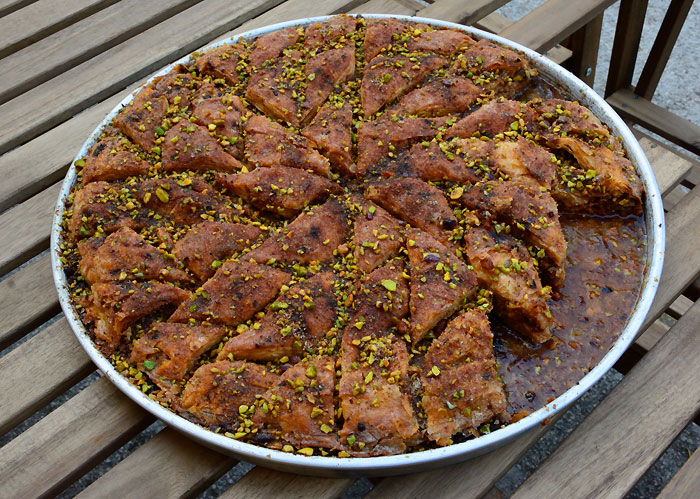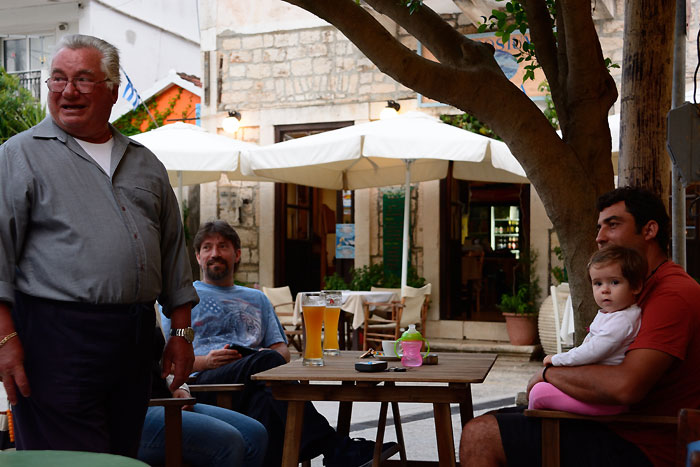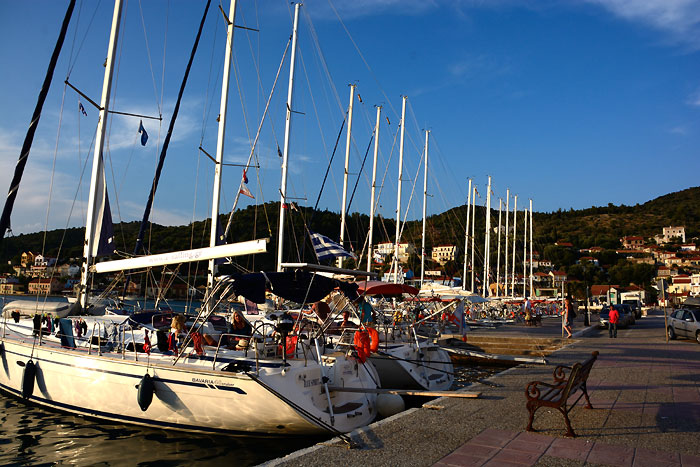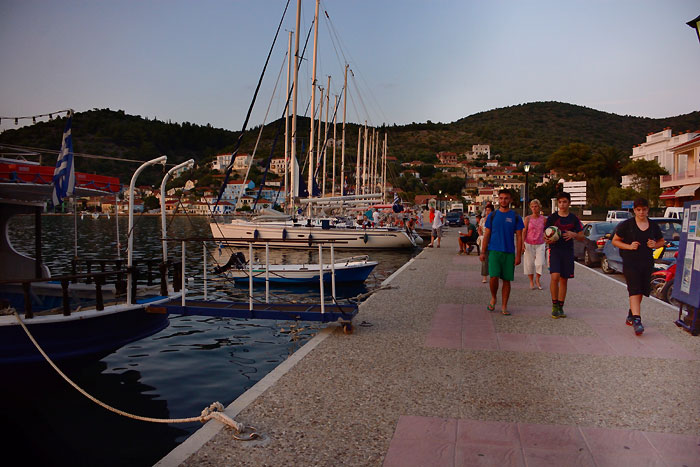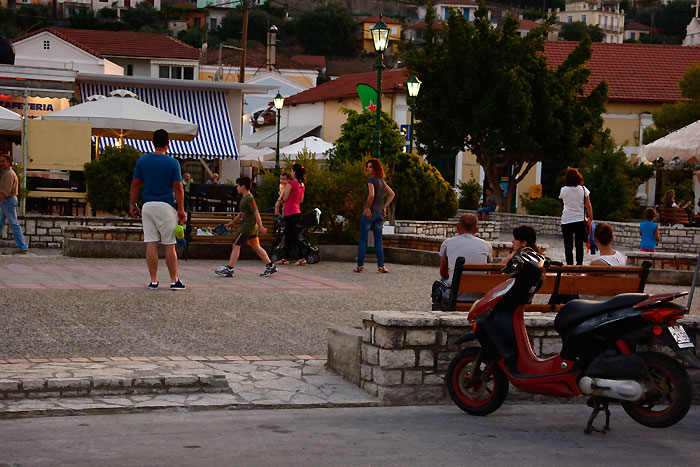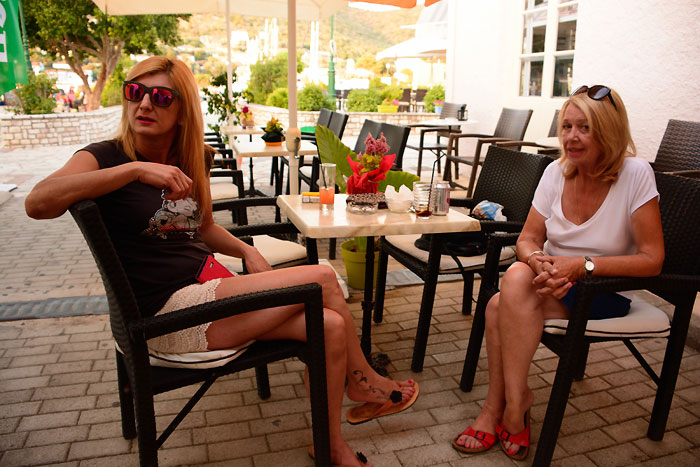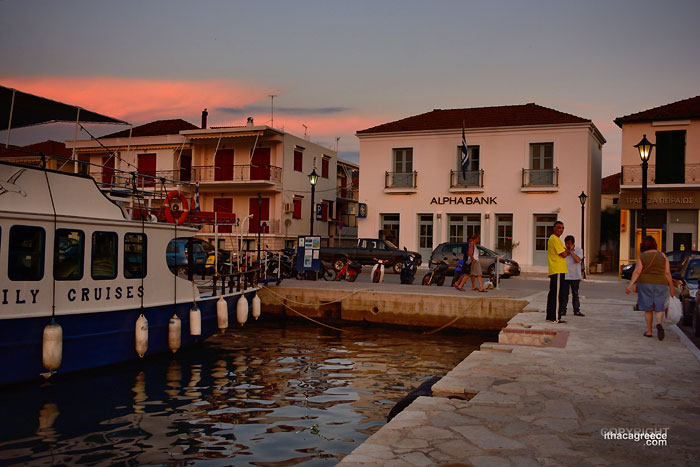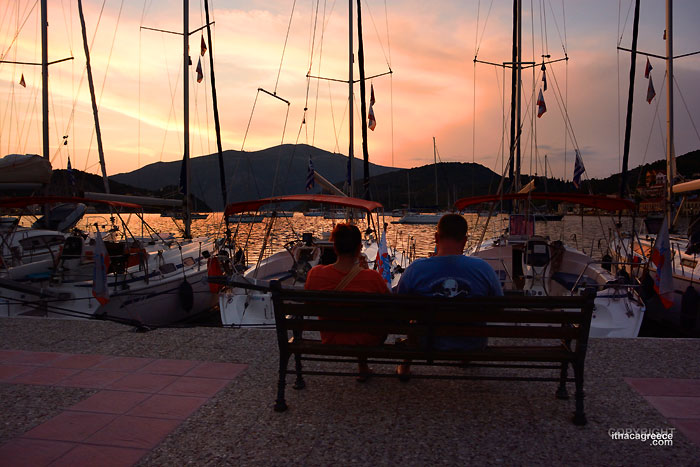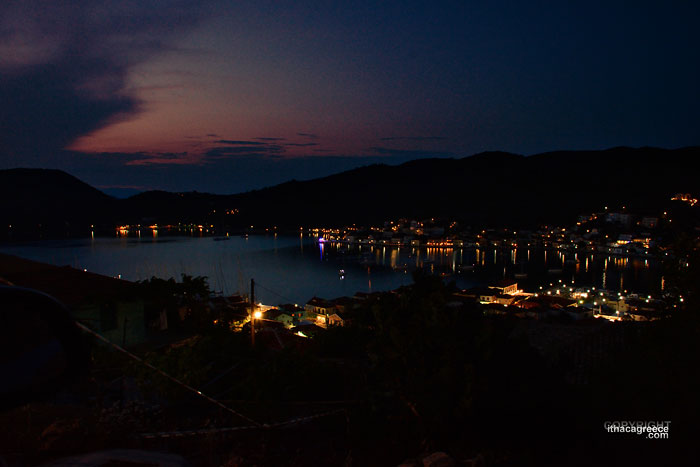 ---
June 2015
Eat, drink and be merry. You're on holiday!
Sunday 21st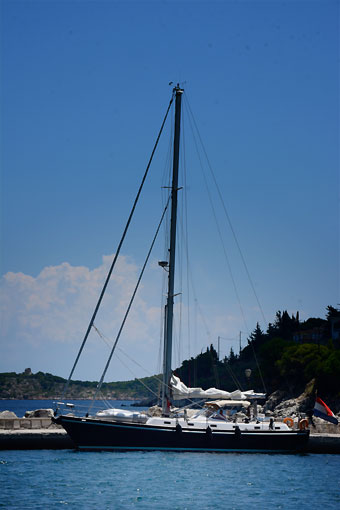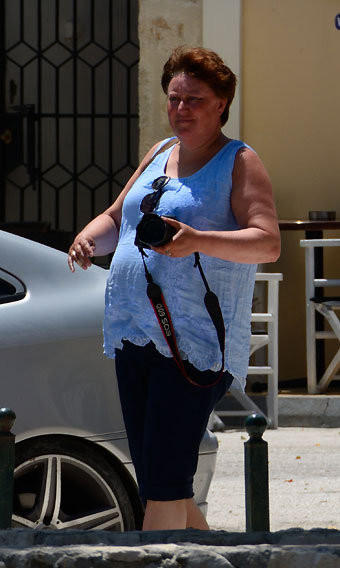 Whether you're here for an hour, a day or longer, you'll always want to capture the crisp blue views of the Ionian.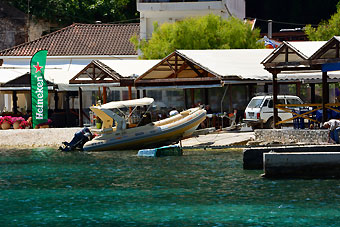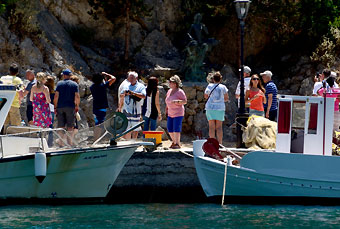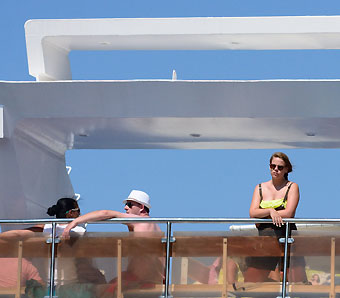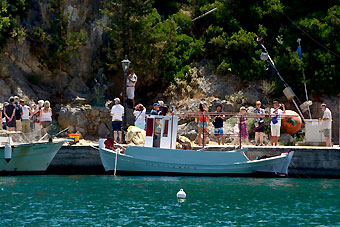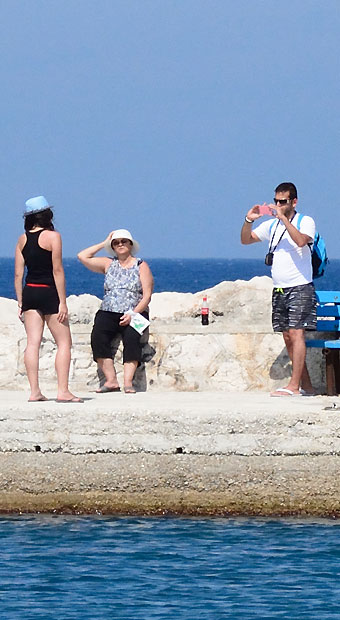 Wednesday 24th - If it's winter where you are, I know there is a certain beauty about mist and rain, which I personally love, but if your soul needs some blue sky and sunshine, Greece is the place to be, and Ithaki in particular. Here the small community of locals are more than welcoming. It's actually quite easy to become part of the family.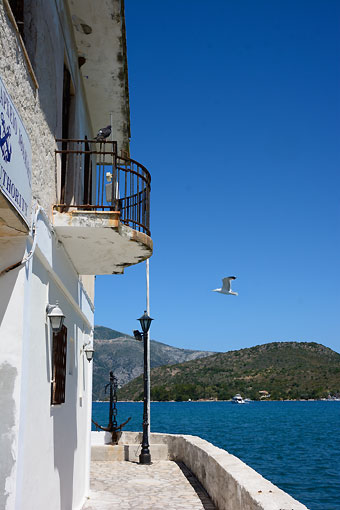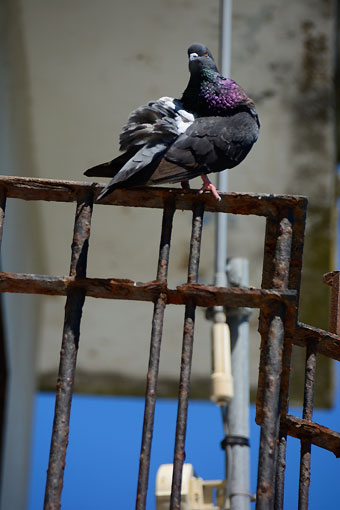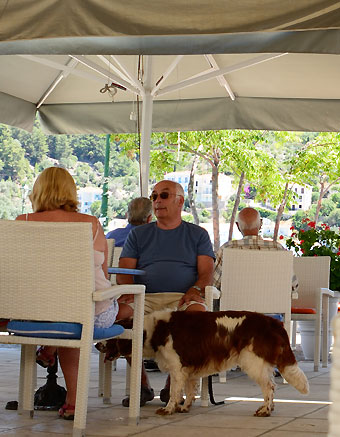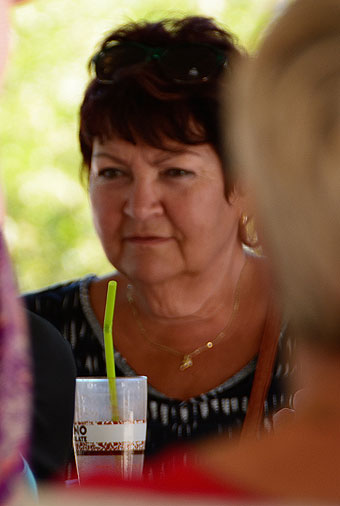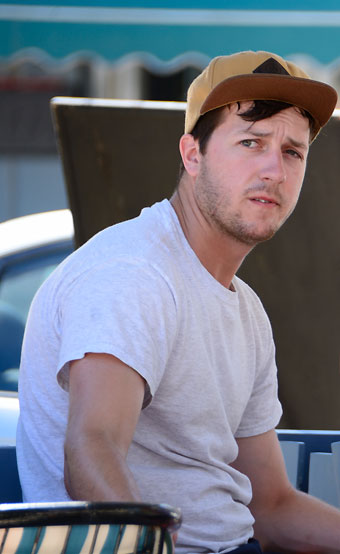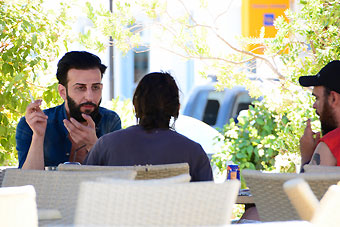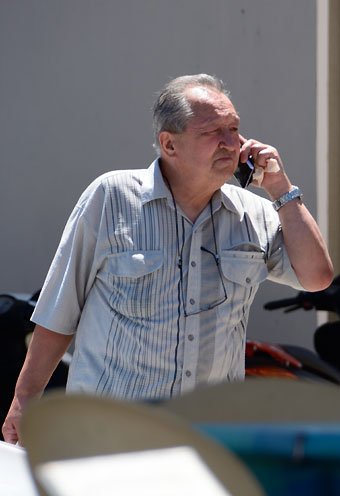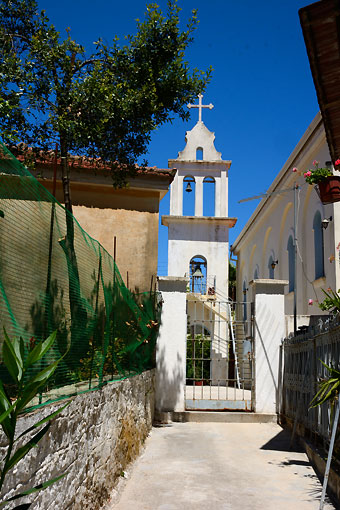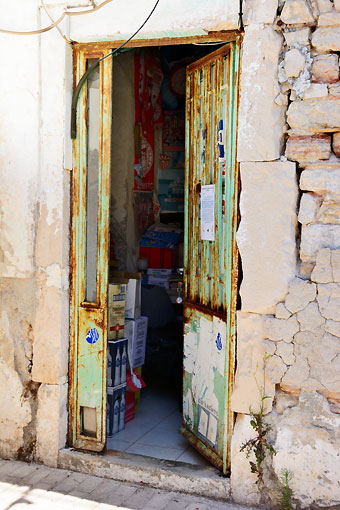 I know everyone has their own opinions on the Greek crisis, I've made mine pretty clear so I won't go over it again, but I just beg those who believe their intelligence justifies their positions in government and other official bodies, local and foreign, who have to do with the fate of these Greek people, that the games stop and not only Greece, but the world, can breathe without fear of inhaling poison. Enough is enough. In Greece, and especially on islands such as Ithaca, tourism happens but once a year, and that happens to be now. To ruin it means people will have no money to get through the winter. Could these ultimatums and talks and usually negative media explorations of this country and it's predicament, not happen at a time the Greek economy is at even greater risk of losing even more? Surely it's better for Greece to make it's money now, especially seeing all the taxes are deemed to go up. Let the Greeks have their summer, make their income, so they'll actually have the money to pay the piper. (if it's the piper and not the pauper who wins)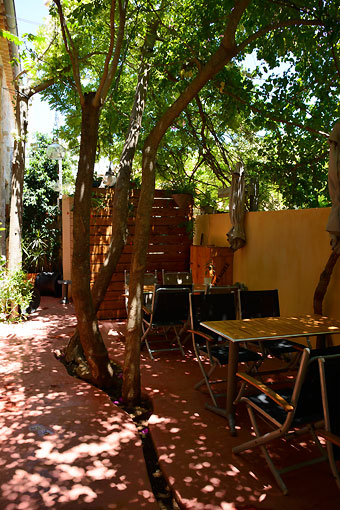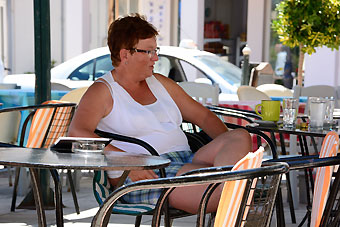 Friday 26th - The notices are up. It's official! The Frikes Panighiri is on the 4th July. It's the first celebration of the 2015 Summer Season on Ithaca Greece. Bring your dancing shoes, Mnistires (Ithaki's panighiri band) will be playing all the old favourites that we've come to expect from our summer festivals.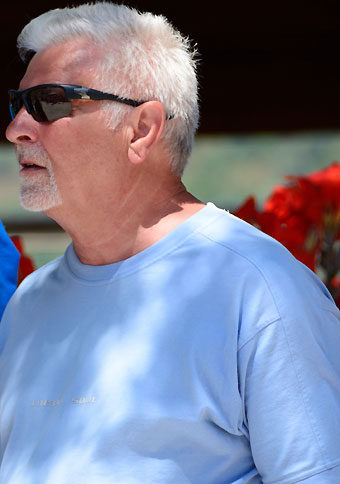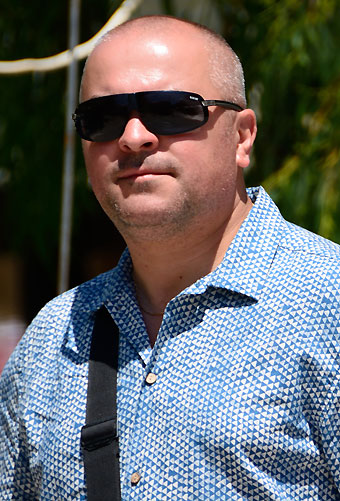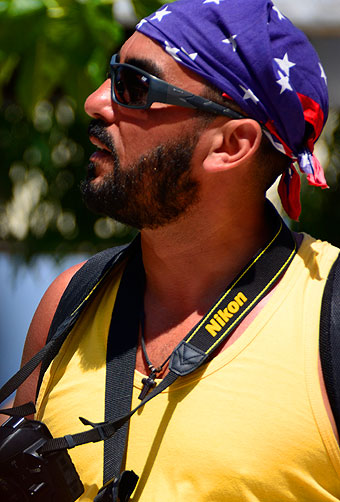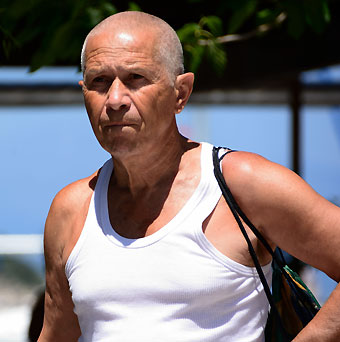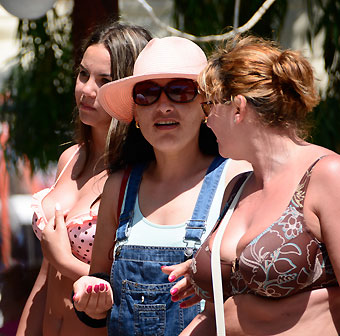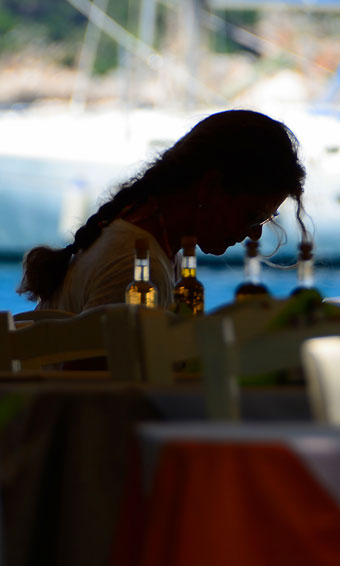 On Saturday 27th (tomorrow) at the Stavros Community Hall you can get some more live entertainment with Mandolinata with Batsis Kouvaras. Entry is free. Performance starts at 21.15hr.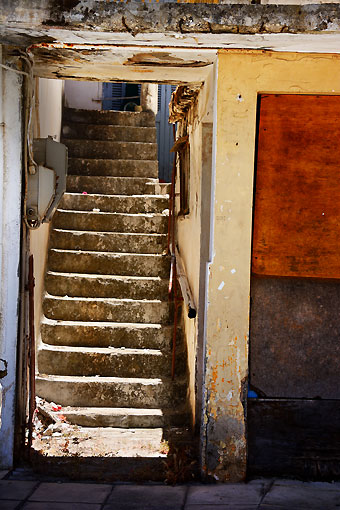 The old and the young of Ithaca.



In Summer on Ithaca the population does rise from 3,500 residents to around 10,000 at various points. They're not all here at the same time, but with Day Trippers, bus tours, yachting flotillas, group holidayers and independents, it's quite an influx onto this small island.
Sunday 28th - Making baklava is no easy quick feat. Two hours of preparation and a couple of hours in the oven. From home made filo pastry to honey glaze. I was lucky enough to be invited to take some pics and watch the process unfold. Believe me, it's a big fan fare to make this traditional Greek sweet, best to enjoy every bite once it gets to your mouth.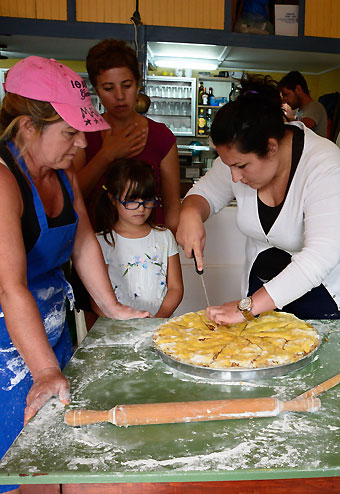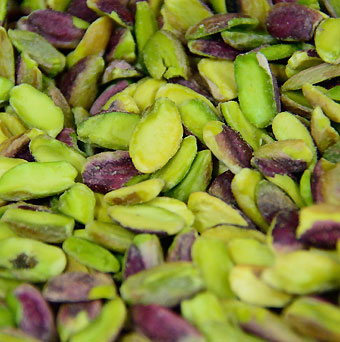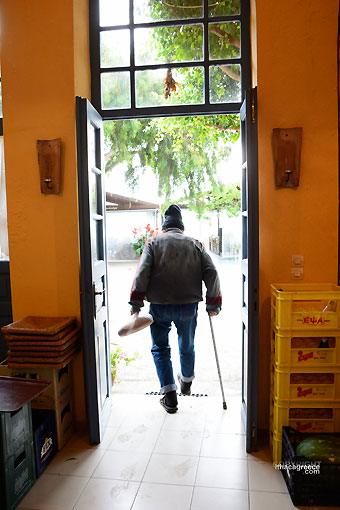 An unexpected downpour with thunder and lightning to boot, had everyone rugged up for winter for a couple of hours yesterday morning. By the afternoon, the sun was shining again and people went to the beach.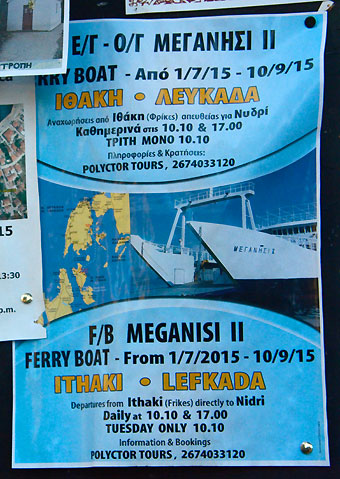 Only a few days to go before the Ithaki to Lefkada ferry connection will be running daily. It's a quick and easy way off the island if your connection is to the north of Greece.
Tuesday 30th - It's no secret that Greece appears to be in an upheaval, but on Ithaca, you would not even know it. People are calmly going about their business, although many are confused about what's going on. Impartial media seems to be something of the past as is honesty. Wouldn't life be so simple if we all just did what was good for eachother without greed, lies or acquisitions.
For visitors to the island, I know this must be a particularly vulnerable time for you, but let me just assure you that the present governemnment, despite having capital control on what money goes out of Greece and money withdrawn locally, has no controls over your foreign withdrawals. You can withdraw whatever your agreement is in regard to your limit with your personal bank. The fear-mongering is really at a peak right now, but don't be confused, you are guests in our country and as guests, we will look after you. I hope you will judge Greece by how it treats you and not by what you read.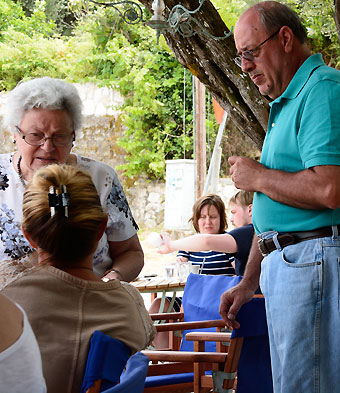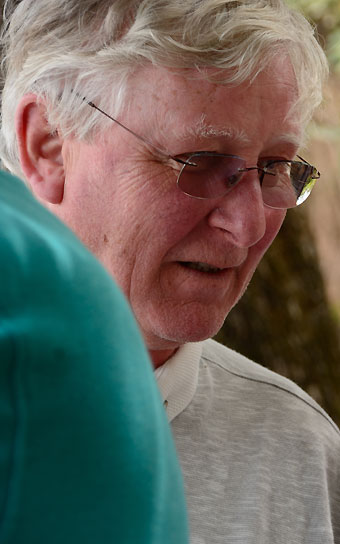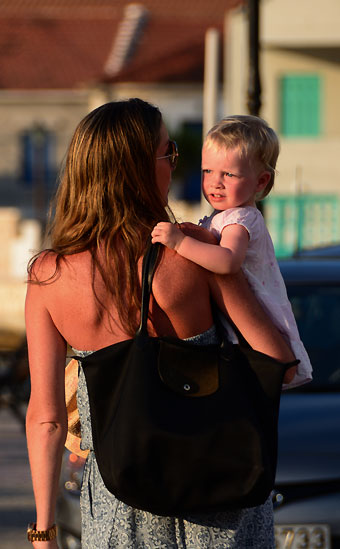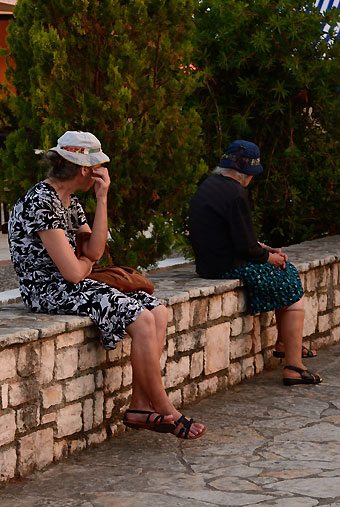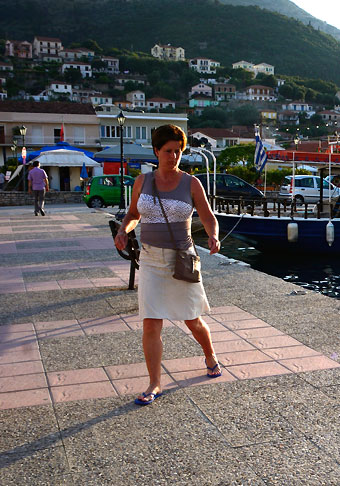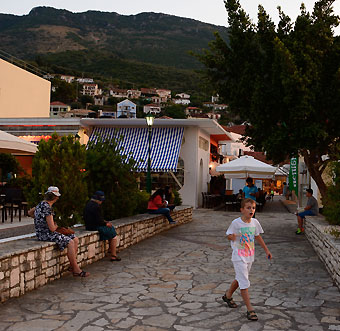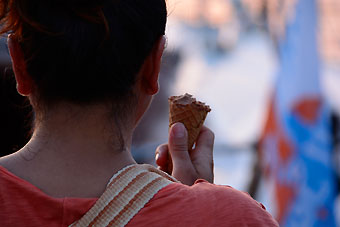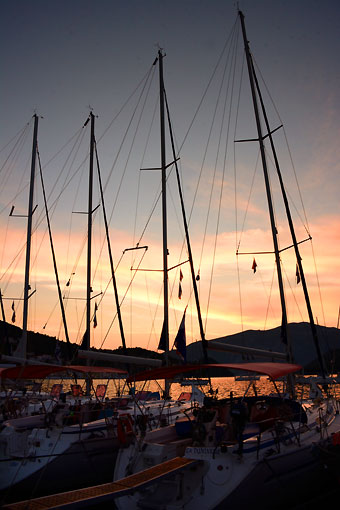 Above - This wonderful golden light falls across Vathy and its bayside each early evening. It really is a wonderful time to be out for that drink before dinner.